Ryder Cup 2018
Sep 27th, 2018
Female fan injured at Ryder Cup
From Brooks Koepka drive
Words: GolfPunk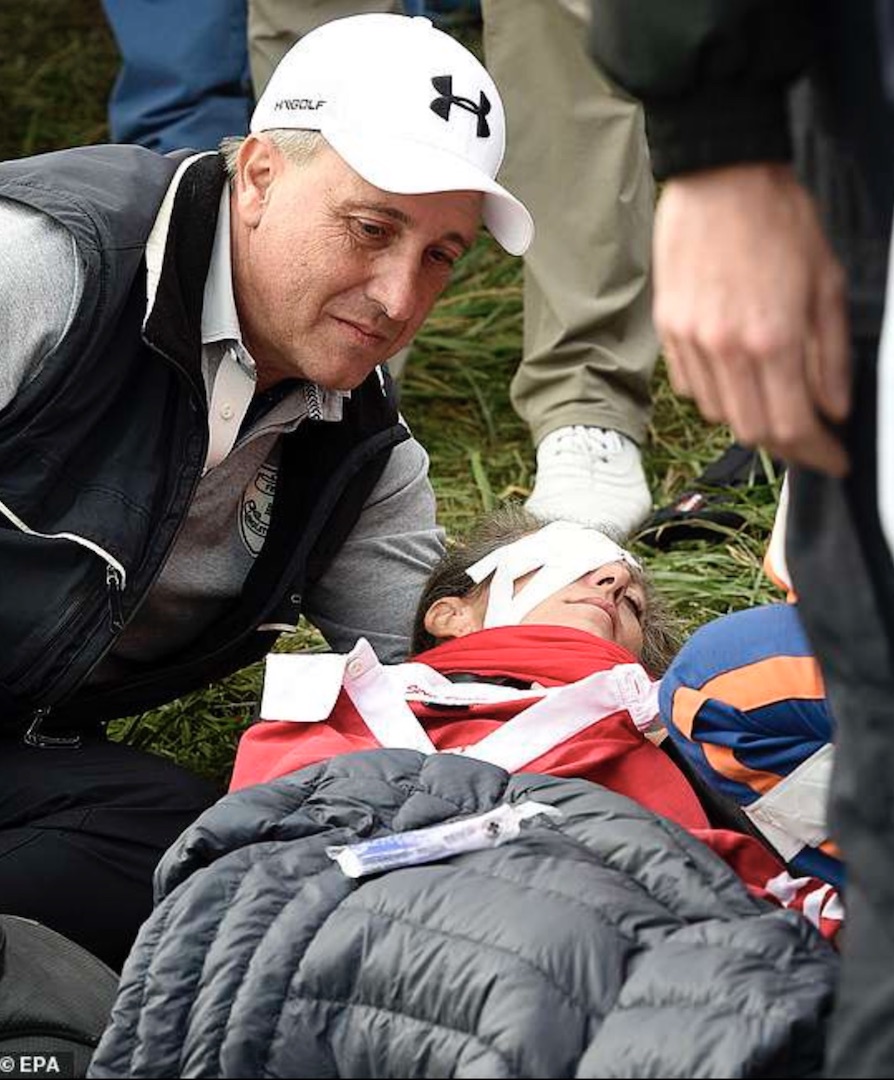 A young female fan has been injured after a stray ball hit her right in the face at the Ryder Cup.
Brooks Koepka hit the fan in the face on the short, par-four sixth hole with his driver off the tee.
The girl was laid out on the ground after she was hit by Koepka's ball, and he appeared visibly shaken by the accident.
The ball hit here just above the eye, and it looks like a nasty injury.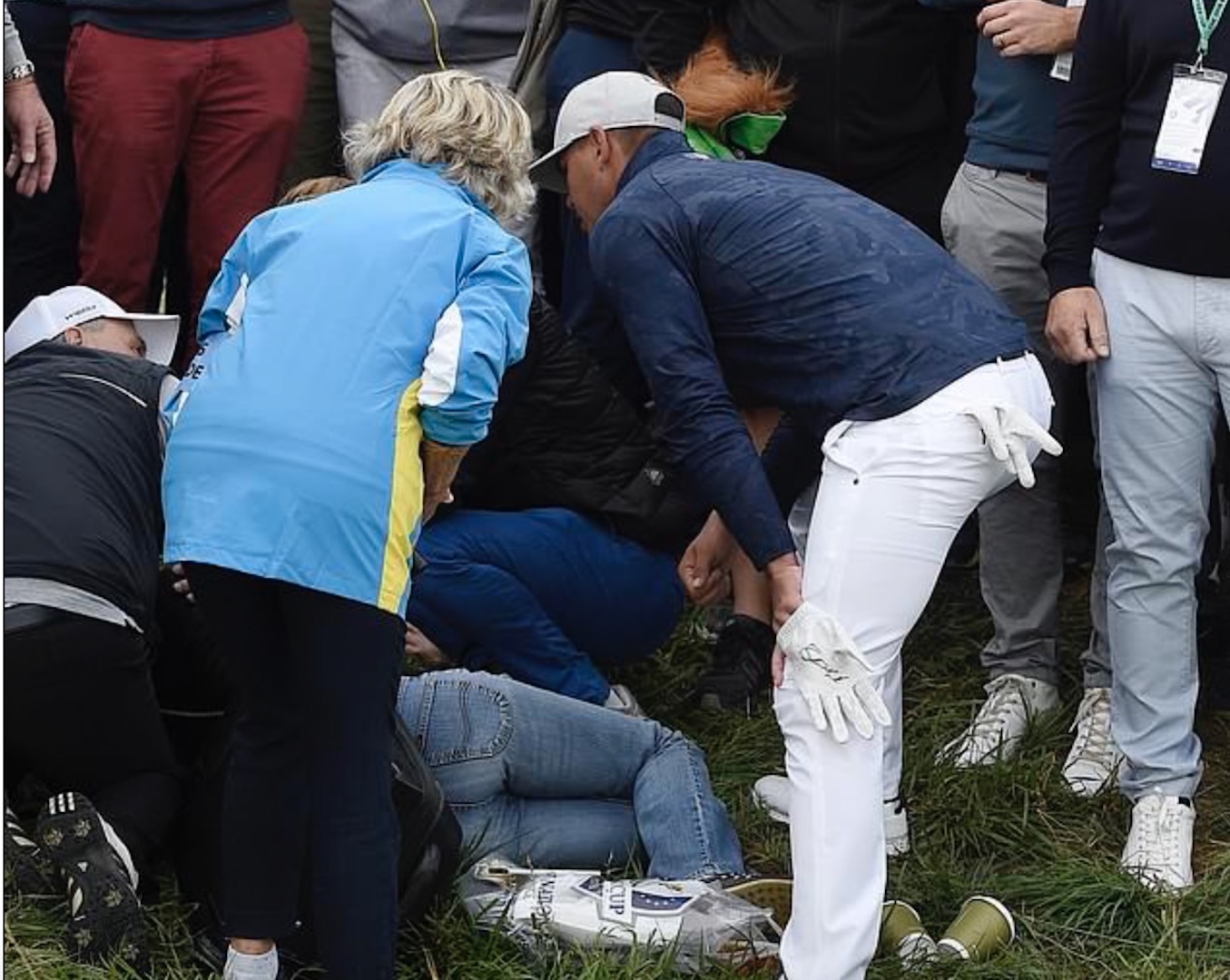 Related: