Ryder Cup 2018
Sep 29th, 2018
Europe win back the Ryder Cup with decisive victory
17 1/2 to 10 1/2 points
Words: GolfPunk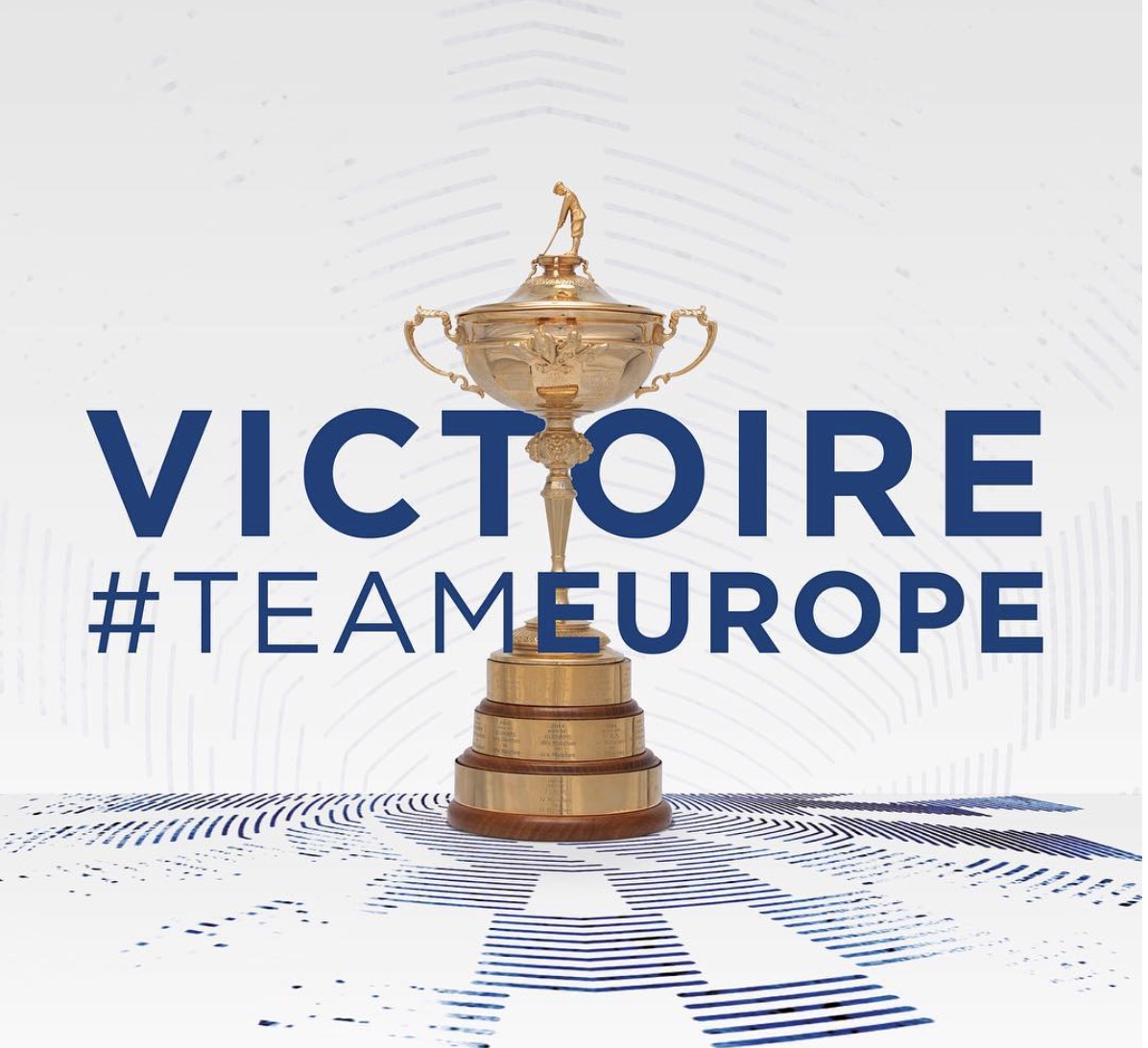 Europe have won the Ryder Cup, and with it their seventh victory in the last nine contests. 
Fittingly, it was Francesco Molinari who earned the winning point when Phil Mickelson conceded on the 16 after finding the water off the tee.
Francesco Molinari becomes the first ever European to win five points from five. Tommy Fleetwood was also in line to achieve this, but he fell to a 5&4 defeat to Tony Finau.
Sergio Garcia won his third point of the event, and has now overtaken Sir Nick Faldo and become the leading Ryder Cup points scorer with 25½ points.
Captain Thomas Bjorn can be very satisified with his wild cat picks, as they all delivered, not least Ian Poulter - The Postman.
https://www.instagram.com/p/BoWwv3CFxli/?hl=en&taken-by=rydercupteameurope
And as for Jim Furyk, he must be rueing the fact that only one of his players made the journey over to this year's French Open, as the American team's lack of experience of the coure has to be a key factor in their loss. His picks also failed to deliver, with no points from Tiger Woods, Phil Mickelson or Bryson DeChambeau, although Tony Finau delivered a convincing victory over Ryder Cup hero Tommy Fleetwood.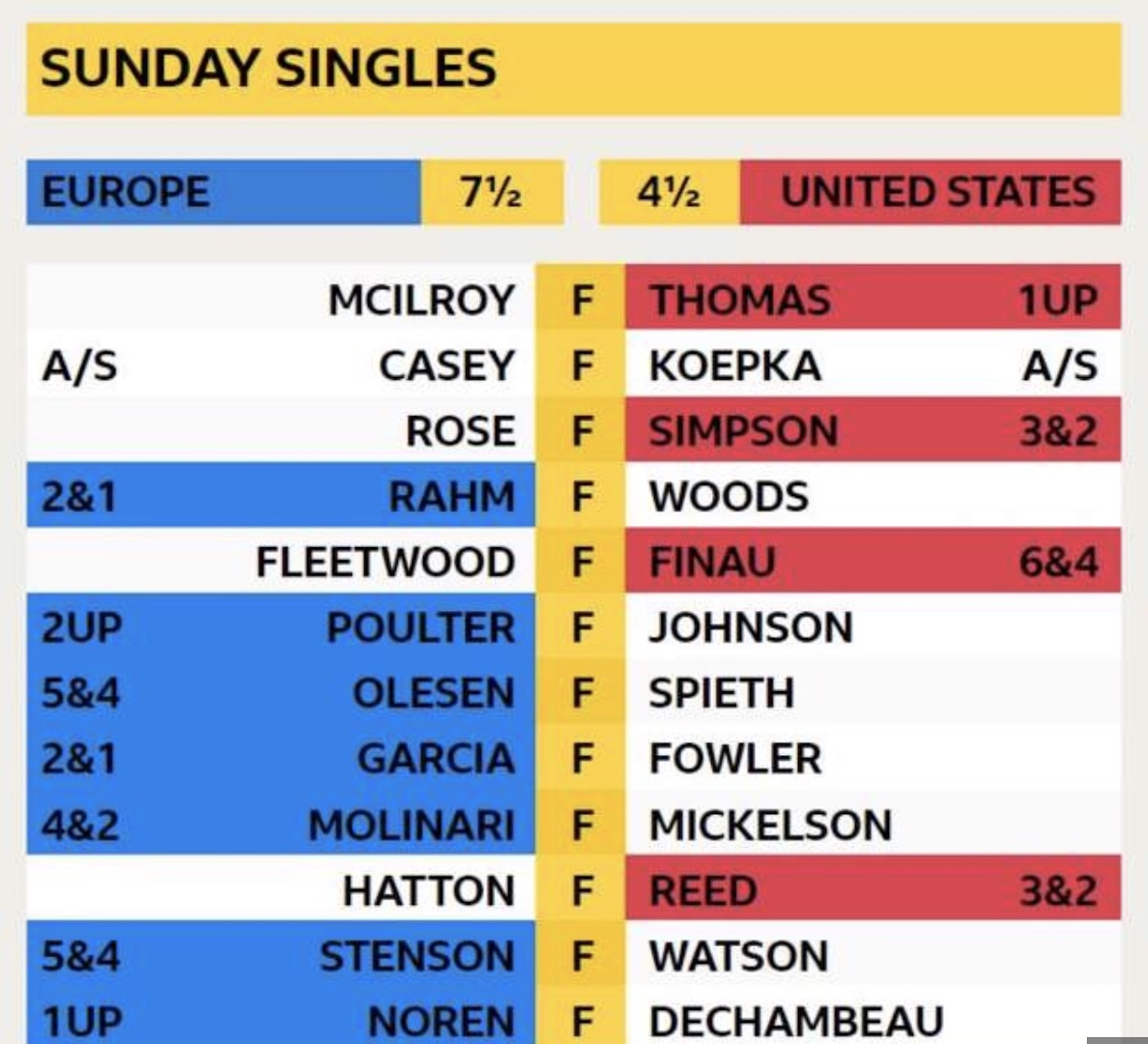 But the drama was not over with Molinari's winning putt, as Alex Noren delivered an amazing putt on the 18th to secure the final European point. 17/ 1/2 versus 10 1/2 - job done. Lie down required.
https://twitter.com/DickinsonTimes/status/1046415676410404864?ref_src=twsrc%5Etfw%7Ctwcamp%5Etweetembed%7Ctwterm%5E1046415676410404864&ref_url=https%3A%2F%2Fwww.bbc.co.uk%2Fsport%2Flive%2Fgolf%2F44076483
Related:
Fleetwood and Molinari song going viral