Ryder Cup 2016
Sep 29th, 2016
The Opening Foursomes Pairings
No one could have predicted these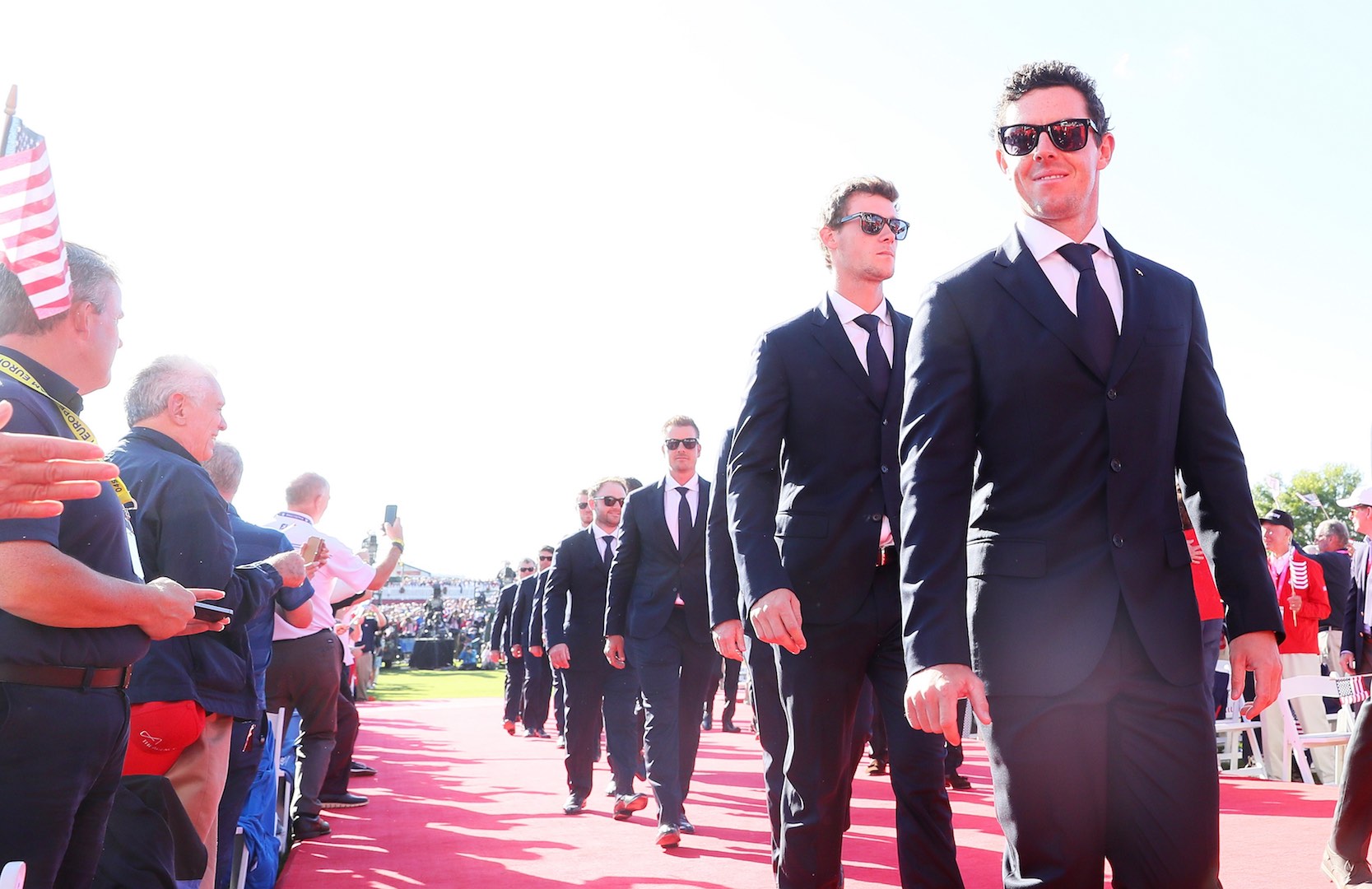 The pairings are out for the Friday morning Foursomes, and the only real shock isn't that Danny Willett isn't playing, but that Thomas Pieters is. 
 
1.35 BST Jordan Spieth & Patrick Reed VS Justin Rose & Henrik Stenson
1.50 BST Phil Mickelson & Rickie Fowler VS Rory McIlroy & Andy Sullivan
2.05 BST Jimmy Walker & Zach Johnson VS Sergio Garcia & Martin Kaymer
2.20 BST Zach Johnson $ Matt Kuchar VS Thomas Pieters & Lee Westwood
Pieters is one of our favourite players on the European Tour, and already a three time winner on tour at 24. He bombs it. But he doesn't jump out as a foursomes golfer. He's the long bomber you put in a four ball pairing. Clarkey must like what he's seeing from Pieters on the course though, and he's given him a steady hand in Westwood to lead the pairing.
Danny Willett isn't playing. In many ways with the fuss going in it might have been better to get him out early. Instead he's going to have to stew on how the crowd might react later in the day. when lets face it they will have had a drinkand are going to be even rowdier. That said Willett is probably being looked at to anchor a pairing with another rookie in the afternoon four balls so he'll need to be ready for that.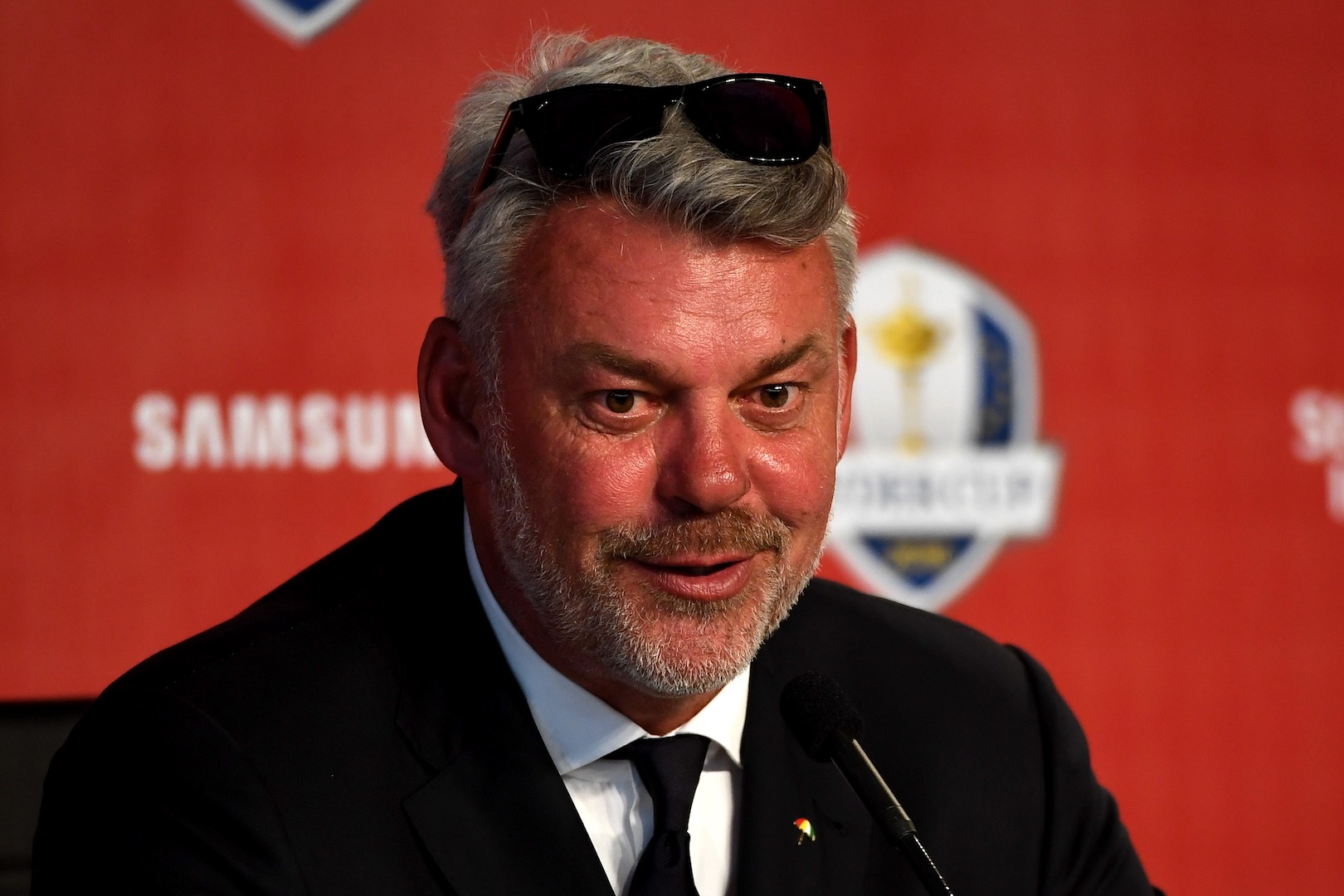 Daren Clarke spoke about omitting Willett in his press conference. "Danny will be playing in the afternoon. He is fine and is disappointed like all the guys not playing, but he understands what I am trying to do is for the team."Danny may well play four times, the last being his Sunday singles match."
Elsewhere Rose and Stenson won three points as a pair at Gleneagles, while Spieth and Reed were unbeaten. With Reed ready to ham it up as the American rebel rouser, we need a fast start from the boys to shut down the home crowd. Prediction: HALF
Andy Sullivan is going to see parts of the golf he has never seen before as he pegs it up alongside Rory McIlroy. Mickelson and Fowler are good mates, but they've only played in one Ryder Cup match together. And they lost it. Prediction: Europe 1 up 
Sergio Garcia and Martin Kaymer are going to kick Zach Johnson and Jimmy Walkers butts. You heard it here first. Prediction: Europe 3&1 
And that leaves Lee Westwood and Thomas Pieters against Dustin Johnson and Matt Kuchar. Now we would never have put either of these pairings together so it's a bit of a wild card, but in DJ and Pieters we have the two longest hitters on either side playing in the same group. Prediction: US 2&1 
Overall prediction
Europe 2.5 - USA 1.5
Come on Europe!!!
TAGS: Golfpunk, Ryder Cup, Predictions, Thomas Pieters, Foursomes, Ryder Cup 2016, 2016