Ryder Cup 2016
Sep 30th, 2016
Ryder Cup Day 1: Game On!!!
+ The morning pairings and predictions!
Words: Daniel Owen Photography: Getty Images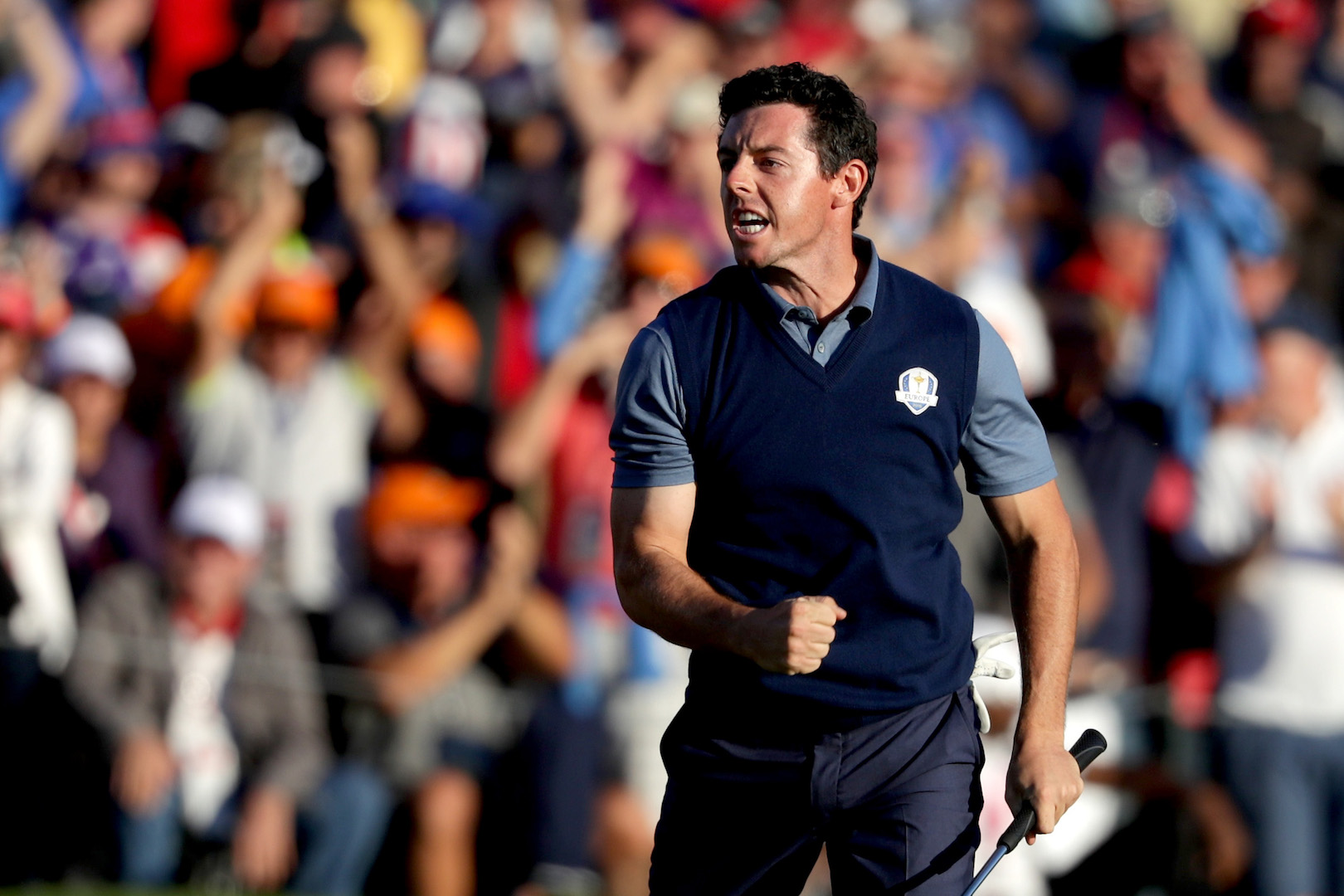 What. A. Day. What a fight back. What a finish. On a day when Europe had their pants pulled down and took a spanking in the morning, they learnt their lesson and dished out their own thrashing in the afternoon. 
The less said about the morning the better. Martin Kaymer and Lee Westwood were awful. Some of the other guys were unlucky. And how Phil and Rickie snuck that win we will never know. Phil could barely keep the golf ball on the planet, yet time and again they kept getting away with it. 4-0 down. An absolute shocker. The last time that happened, Arnold Palmer was the US captain. 
The afternoon was a different story. While I was fighting my TalkTalk internet connection, the boys in blue (and yellow) were scrapping their way back in to the Ryder Cup. Much more successfully than I managed with TalkTalk I might add. 
Stenson was the ice man on a mission. Rose couldn't buy a putt, but Stenson was just relentless. Between them the pair made 9 birdies to thrash their morning opponents Jordan Spieth and Patrick Reed 5&4.
Sergio teamed with Rafa Cabrera Bello to beat JB Holmes and Ryan Moore 3&2. We don't know why Sergio can only putt well once every two years, but the switch to the new TaylorMade putter seems to have paid off.
The one blot on the copy book was Danny Willett and Martin Kaymer. Kaymer won't play now until Sunday. He may have been the hero in the past, but he has looked a liability, knifing chips and just generally looking out of kilter. Willett tried, but without any back up these boys got destroyed 5&4 by a Brandt Snedeker who was rolling them in for fun, and Brooks Koepka who looked a beast!
But the big guns went out last. Dustin Johnson and Matt Kuchar are the perfect safe and aggressive partnership, the type of pairing you're always worried about in the club knockout. They were up against Rory McIlroy and Thomas Pieters, who were arguably too similar to one another. Balderdash.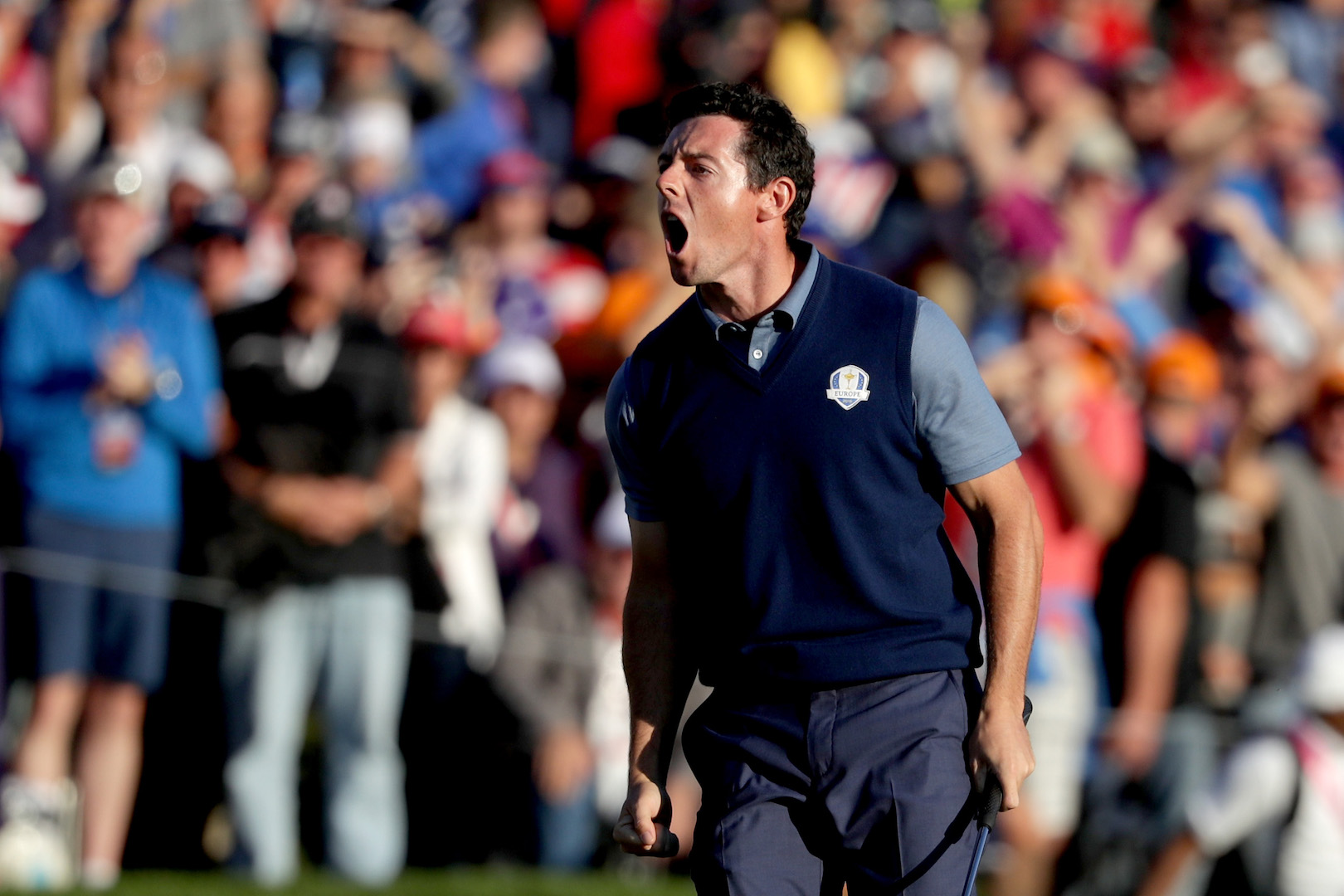 Rory has never wanted it so much. Fist pumps a go go, McIlroy was not going to lose again. Twice in the morning him and Andy Sullivan were two up, and they managed to lose on the last. Take a bow son. Literally. After holing an eagle to win their match Rory bowed to the baying crowd. 
https://twitter.com/GolfChannel/status/781993858460778497
"Um, It's pretty hostile out there, I must say," McIlroy said when asked to explain his reaction. "You don't want to let that get to you, but you want to let them know when you hole a putt, how much it means to you."
"I bowed to them and said, 'you're welcome for the show.'"
Darren Clarke will be happy you put on that show. We know we are. We might be two points behind, but the momentum definitely swung back our way in the afternoon four balls. COME ON EUROPE!!!
Saturday Morning Pairings
McIlroy/Pieters vs Mickelson/Fowler
Prediction: McIlroy will not let himself lose to these two again. He will will the ball into the cup and take these two out. Europe Win
Stenson/Fitzpatrick vs Snedeker/Koepka
Prediction: Stenson looked incredible Friday Afternoon. Fitzy is a total unknown at this level. The Americans both looked great on day one. Stenson will do enough to get the job done and pull Fitzpatrick through to the win. Europe Win
Rose/Wood vs Walker/Zach
Prediction: Rose was average on day one. Zach was poor. Jimmy Walker played well. We think Wood is going to have a tough first match at the Ryder Cup. USA Win
Sergio/Rafa vs Reed/Spieth
Prediction: Sergio will again be crowned the best golfer never to have won a major, as he out putts the best putter in the game. Europe Win
TAGS: Ryder Cup, Friday, Day 1, Rory McIlroy, Ryder Cup 2016, 2016