Ryder Cup 2016
Sep 30th, 2016
Pep Guardiola loves The Ryder Cup More Than Football
Inside the ropes at Medinah
Words: Daniel Owen Photography: Getty Images
Not only is Pep Guardiola doing a pretty good job so far at Man City, he knows that golf is better than football. Arguably the best manager in world football, proving himself at Barcelona, and Bayern Munich, Guardiola says being in amongst it at the miracle at Medinah was his greatest moment in sport.
"Wow. Believe me, I was a football player, I was so lucky, because it was an amazing experience, as a coach the same.
"We won prizes as football players, and as a coach, but always you remember not the prizes when you finish, you remember the time you spend, you have fun in the locker room with the guys, and how many times you laugh.
"I don't think I can compare the experience that I lived in Medinah in the Ryder Cup.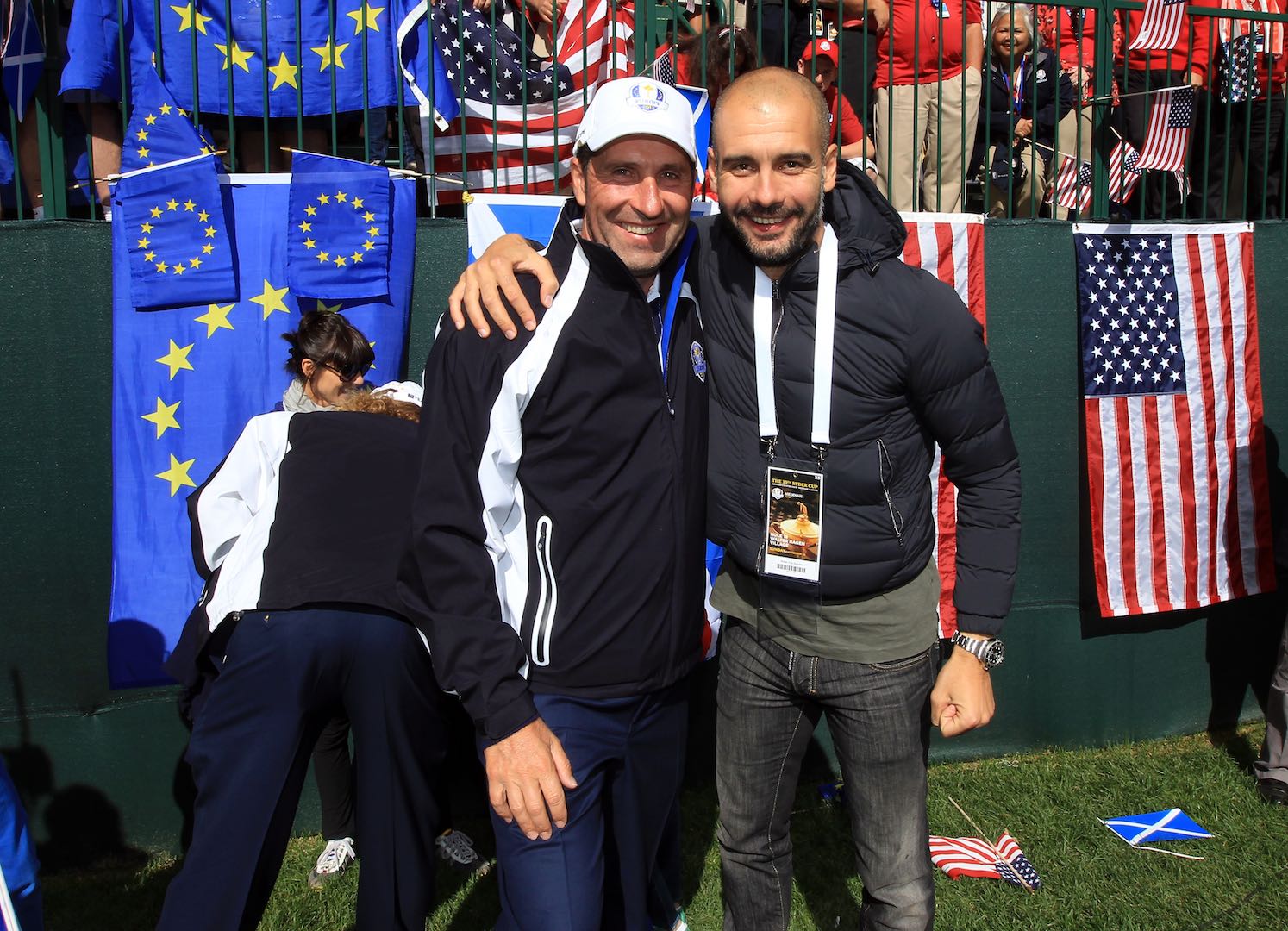 "I think it was the highest experience as a sports guy, I ever lived. I was so lucky that Olazabal invited all my family there.
"The last round we were on the ropes, and following all the players, seeing the putting from two or three metres, the chipping, the putting, then seeing the crowd in the USA how step by step - nine, eight, seven, six, five, four - in the last holes.
"It was really amazing, it was fantastic and I hope these three days, while I'm here in England, I can watch again this marvellous event.
"I am a big fan of golf and a big fan of the Ryder Cup and hopefully we can enjoy these amazing players, because all of them they are outstanding."
It's the #SwinginSiren Ryder Cup!!!