Ryder Cup 2016
Sep 25th, 2016
Johnny Miller claims Europe have their worst team in many years
We claim you're full of hot air Johnny
Words: Daniel Owen Photography: Getty Images
It's Johnny Miller's turn to be the Ryder Cup panto villain as the blowhard has come out with a humdinger.
"I do believe the Euros have got, at least on paper, the worst team they've had in many years."
We've got six rookies which is always going to make the whole dynamic interesting. But having returning players hasn't exactly helped Team USA in recent years? They've lost the last three Ryder Cup's on the bounce, and only won once in the last seven events.

He waffled on. "I think this is the year not only could the U.S. win, they could win by like five points."
After Davis love made his ill conceived "This is the best golf team, maybe, ever assembled" comment, it makes you wonder what goes through their minds. Every daft comment is going to come back and bite you in the butt. You're actually doing Darren Clarke's work for him. There's no need for motivational speeches. All Clarke will need to get the players fired up is play a recording of all this baloney before they tee off on Friday.
Any sense of credibility left for Miller goes out of the window when he came out with the following nonsense.
"But there's a bunch of guys you just don't have that much confidence in. Even Westwood, I don't know if he can make putts in Ryder Cup pressure. "
Whoa there nelly. Excuse me? You can't have confidence in the fifth best Ryder Cup points scorer of all time? Only Nick Faldo Bernhard Langer, Monty, and Seve have scored more Ryder Cup points than him! And you don't know if he can hole a putt under pressure? How does Miller even have a job with statements like that?
He continued. "Chris Wood? Who knows? Thomas Pieters has a good game for Hazeltine, but he might melt under Ryder Cup pressure."
Wood won the European Tour's flagship BMW Championship while Peter's played like a man possessed to make the side.
He managed to throw Love under the bus too, when asked about his comments, and in particular if this Team USA compared to the legendary Ryder Cup team of 1981.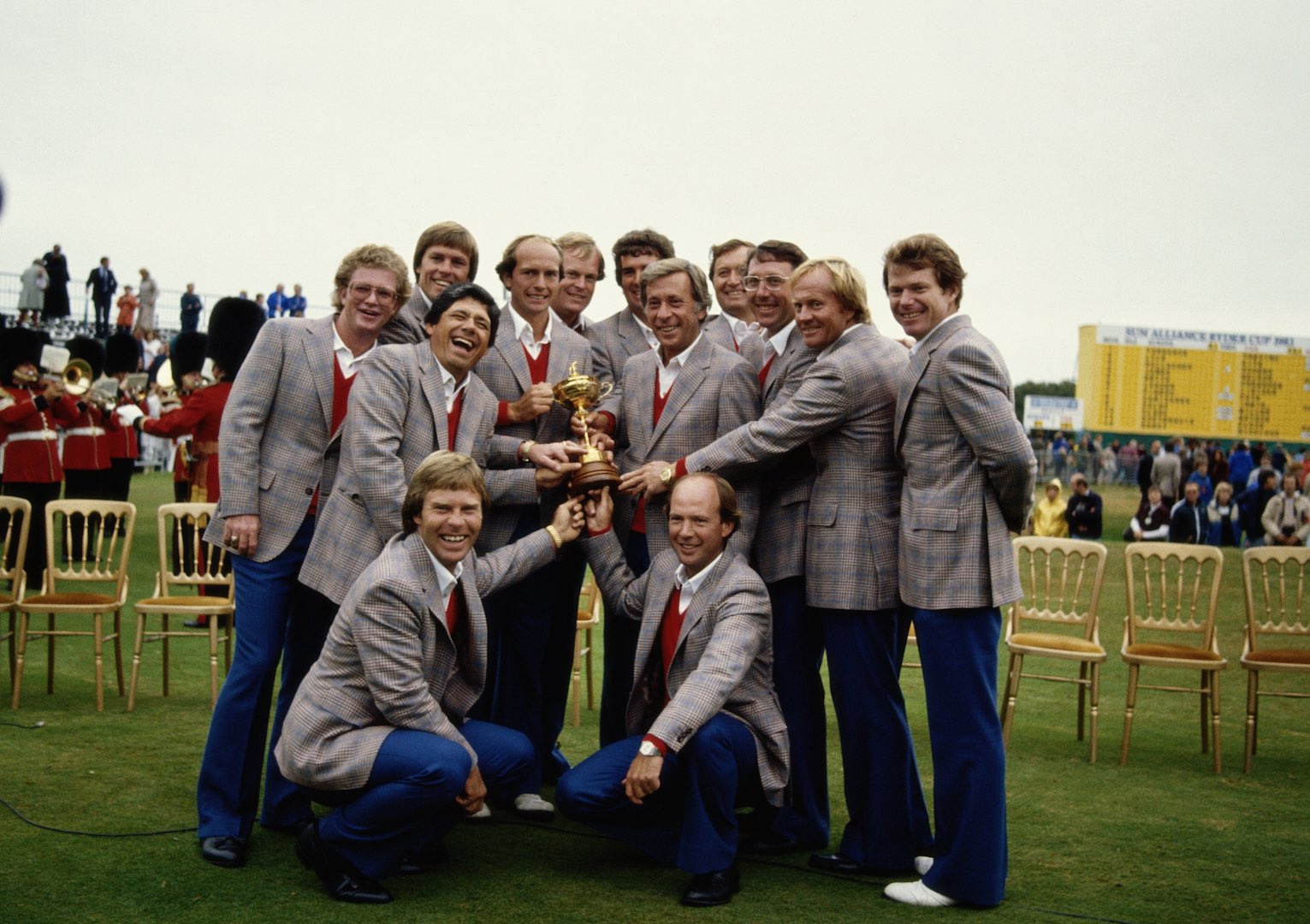 "Johnny get to the back."
"No. This is not at that level. He's just saying that, like a boxing match. You're throwing stuff out. Normally, you don't say that. Somebody must have said, 'I'll bet you 100 bucks you wouldn't say that.' Something like that. It's all part of the tat-a-tat."
What did someone bet you Johnny to come out with this tosh? 1,000 bucks minimum we reckon.

Davis Love has gone crackers, claim Team USA best ever assembled!!!