Rules Of Golf
Jul 8th, 2018
Phil Mickelson penalised for rules violation again
Lefty falls foul for the second time in two weeks
Phil Mickelson called a rules violation on himself during the final round of A Military Tribute at The Greenbrier on Sunday. Sizing up the 439-yard par-4 7th hole on the tee, Phil wandered up to the front of the tee box and trod down some rogue fescue grass with his foot.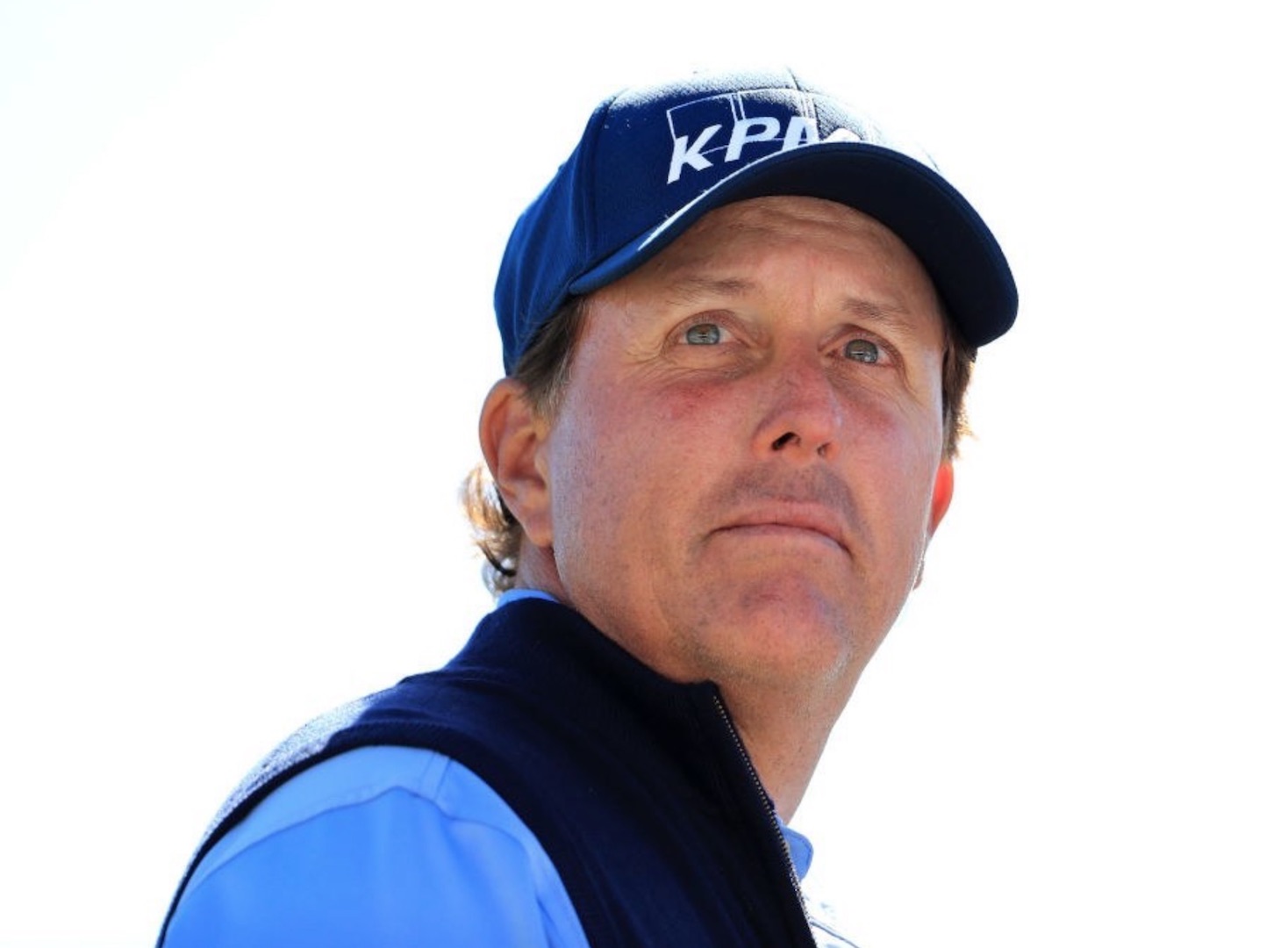 Then, as he was about to address his tee shot, he turned to his caddie Tim Mickelson and said: "I'm not sure what I just did is legal... I'll ask somebody."
When the rules official arrived Phil was informed that he had breached the rules and a two-stroke penalty would apply for a violation of Rule 13-2, which covers the improving of a players' line of play. "A player must not improve or allow to be improved his line of play or a reasonable extension of that line beyond the hole by removing or pressing down sand, loose soil, replaced divots or other cut turf placed in position."
This resulted in a double-bogey six for Mickelson, who closed with a four-over 74 to finish one under for the tournament.
Mickelson's penalty comes three weeks after he became the biggest story of the U.S. Open at Shinnecock Hills, when he was penalized — but ultimately not disqualified — for running round after his putt and intercepting his moving ball before it could roll off the lightning fast greens. 
https://twitter.com/PGATOUR/status/1016002491090161664