Rio Olympics
Aug 9th, 2016
Christie's to auction Olympic Game golf medal
Estimated to go for $40,000
Words: John Dean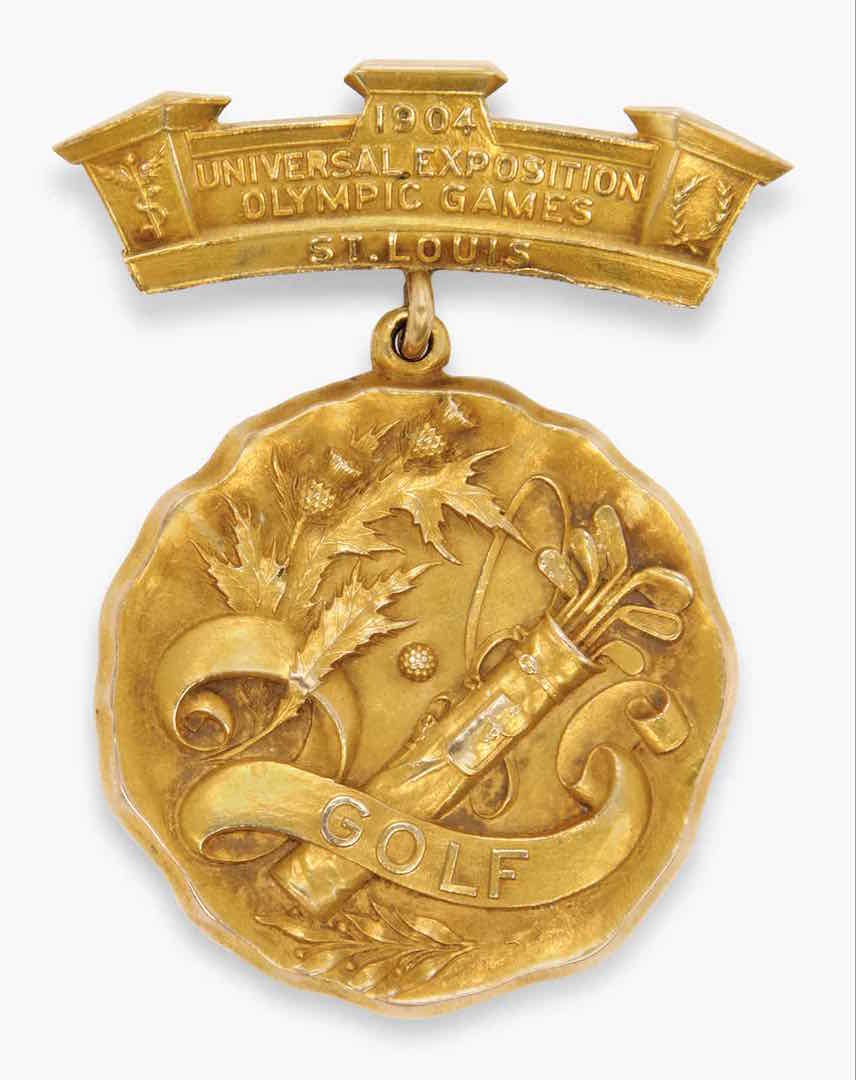 In 1904, George Lyons of Canada won the last individual gold medal in the Olympics golf competition, but that year in St. Louis, numerous golf competitions took place as part of the Olympic golf tournament, including a team competition, long drive and a handicapped competition.
Now Christie's Auction House is auctioning the gold medal won by 17-year-old Robert Hunter in the team competition in 1904 at Glen Echo Country Club.
According to Christie's website, the auction will take place on Sept. 14 at its South Kensington base in London. The price range for this rare piece of golf history is $26,000 – $40,000.
Meanwhile internet auctioneers Green Jacket Auctions is offering in its auction that started on Aug. 3., two of the trophies presented in the St. Louis Olympics in 1904.
According to the website, of the numerous trophies produced, only six are believed to still exist. The Champion George Lyon's trophy is owned by the Canadian Golf Hall of Fame, Toronto, The "Warren Wood" trophy is in a private collection, The "Chandler Egan" trophy is owned by LA84 (1984 Olympics) museum, Los Angeles, and The "Newton" trophy is owned by the USGA museum.
This leaves the "Lee Jones" trophy and the "Small" Trophy for sale at the auction.
The "Lee Jones" trophy already has a price tag of $10,717 with seven bids and the Small trophy is currently listed at $1,902 with nine bids. The price of the trophies is expected to rise considerably before the end of the auction on August 20th.
Related:
Click here or on the image below for the Men's Olympic draw