Players
May 27th, 2017
Why Ernie Els called a two stoke penalty
On himself.....
Words: GolfPunk Photography: Getty Images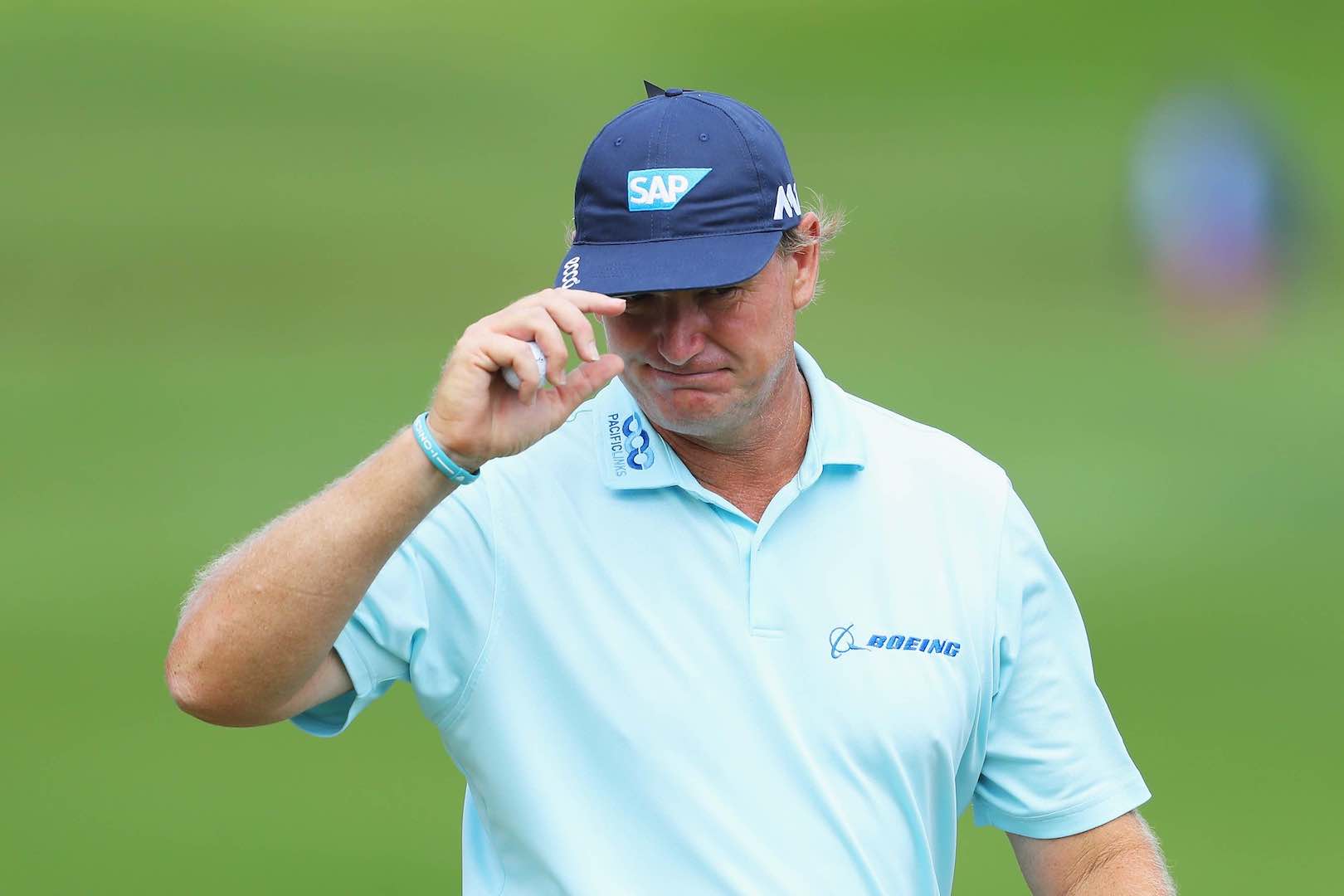 Here's why Ernie Els called a penalty on himself during the opening round of the BMW PGA Championship on Thursday.
Ernie posted a one–under–par 71 at Wentworth with three birdies and two bogeys – but it could have been so much better.
After chipping in for eagle at the par–5 12th from off the green, Els called a two–shot penalty on himself because he felt he had put his ball back in the wrong position from a plugged lie.
"I pulled my second shot a bit left and hit it into the bank of the bunker," said Els. "I thought it was plugged, so I asked my guys (playing partners) if I could check it and they said yeah.
"I put it back and I hit my chip shot and I just felt uncomfortable by the way the ball came out. The ball came out way too good so I felt I didn't quite probably put it exactly where I should have.
"Under the rules you try and put it back the way you think it should be, but I still felt uncomfortable with it, so we took a two–shot penalty. I know deep down the ball wasn't quite where it should be and I wouldn't be able to live with myself."
You can't say fairer than that Ernie!
Related:
Outrage as Brandon Grace defends controversial drop