Players
Mar 3rd, 2017
Top 50 GolfPunks Nos 10-6
Woaah Nelly, this is exciting
Words: Tim Southwell & Conor Froud Photography: Getty Images + Steve Read
10) Sam Torrance
Sam represents all that was good and great about the European Tour. In the 1970s, when Sam was a fledgling tour pro (he joined the tour aged 17), you had to have a bit of the Indiana Jones's about you. It wasn't like the slick, corporate European Tour of today. Often you'd land in the middle of nowhere in Africa or somewhere and have to share a three hour cab ride with fellow tour pros, locals and the odd chicken to get to the event. Where you'd be lucky if you made enough cash to cover your air fare. It was all very pioneering stuff and is recounted with typical Sam honesty and humour in his book Out Of Bounds. He holds the record for most appearances on the European Tour, teeing it up over 700 times and winning on 21 occasions.
Sam provided us with one of sport's, let alone golf's, most iconic images when he rolled in that putt to secure the 1985 Ryder Cup for Europe at the Belfry. Arms aloft, ecstasy and relief in his eyes and that red jumper, it was a moment we'd been waiting 28 long years for. Sam also captained Europe to victory in 2002 at the Belfry, becoming only the second player ever to hole the winning putt and captain a winning side on two separate occasions. Seve is the other. Sam is also fondly remembered for being part of the only team ever on A Question Of Sport to record a perfect 100% score.
Sam is President of GolfPunk, and we love him.
9) Laura Davies
One of the most successful female golfers to walk the planet, she's featured in every Solheim Cup to date, and also has the most wins ever on the Ladies European Tour.
Off the course she's interested in shopping, spending time with family and ... Gambling! In fact – fast car driving, fast living Laura is a maniac for the horses having been introduced to the Sport Of Kings by her 'nan and brother', and has part ownership in various nags. Not your typical major winning, golf superstar!
If all that wasn't enough, Laura has even stepped up against the men, taking part in mens competitions on the Asian PGA tour and an event which was co-sponsored by the European Tour showing her incredible ambition, and proving that nothing can scare our Laura off from getting stuck in to a challenge.
8) Tony Jacklin
In the late 1960s, at a time when British players simply couldn't get arrested at major championships, one man emerged from the shadows and reminded the world that golf wasn't actually invented in America or South Africa, but in Britain. And we could play. In 1969 he won the Open at Lytham and the following year, tore Hazeltine to bits in winning the U.S. Open by seven shots. He was the first British player to triumph in the U.S. Open for 84 long barren years. And he did it looking like he'd just stepped off his Lambretta.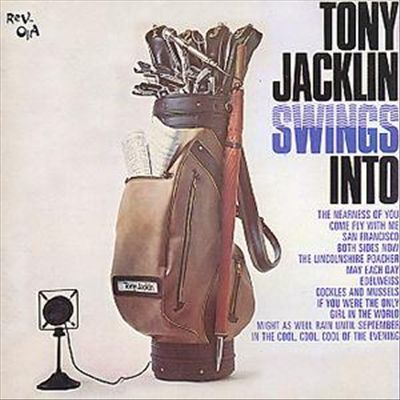 Jacklin was the first player since Henry Cotton in the 1940s to dedicate his career to the PGA Tour, and he won four times. Jacklin was also the Ryder Cup captain who masterminded Europe's renaissance in the 1980s. Previously, GB & Ireland Ryder Cup teams had to get the bus to the event and weren't allowed to take caddies with them to USA based Ryder Cups. Jacklin took the 1983 Ryder Cup team (and caddies) to America by Concorde. He remains the most successful Ryder Cup Captain ever. Jacklin was so cool he released a crooner's album Tony Jacklin Swings Into. What's more, he serenaded Valderrama when they met recently, and made an appearance on Strictly Come Dancing.
Cool as.
Tony Jacklin serenades Valderrama
7) Seve
Sky Sports golf commentator Richard Boxall:  "I can vividly remember when Seve was playing with Johnny Miller at Birkdale in 1976. He ran the ball through a little gap through the bunkers when most people would have just chosen to avoid them completely and go over the top. That was it. I was hooked.
"When I was fresh on the tour myself I was really edgy at the thought of playing him but I knew I'd be paired with him at some stage so I went up to him and asked if we could play a practice round. I had to wait for him to turn up on the tee. Normally you'd tell someone to piss off if they didn't turn up on time, but this was Seve. He did so much for the European Tour and is one of the reasons so many people are able to make such a good living from the game now. He is sadly missed."
The ultimate swashbuckling shot-maker, Seve bagged five majors, won a record 50 times on the European Tour and nine times on the PGA Tour. He was a ferocious competitor and Ryder Cup stalwart. It was Seve's inclusion in a broadened European Ryder Cup side (he was World Number One at the time) that is largely credited with dragging the event back from the brink of irrelevancy, and turning it into one of the most eagerly anticipated sporting events in the world.
Not only was he 'ladies choice' but Seve was a mesmerising performer, inspiring thousands if not millions to take up the game.
Tragically taken from us at only 54 years of age.
6) Jack
I don't believe a few paragraphs can do justice to the magic this man performed in the game of Golf. Dubbed the 'Golden Bear' he really was golden in every sense of the word. After being involved in designing over 271 Golf Courses he has clearly left his mark on the world of course construction. Harbour Town Golf Links and Muirfield Village – which hosts the Memorial tournament – were just a few of the masterpieces he has been involved in. Oh, and don't forget the 18 Major Championship wins and 73 Career Wins. Solid enough.
He's also an accomplished pilot and once had to make an emergency stop in none other than a farmer's field! Imagine that, only the greatest golfer of all time landing in your back garden. 'Play through, Jack', is one of the pithy things you would have wished you'd said two hours after the event...
One of his greatest moments on course was at the 1969 Ryder Cup at Royal Birkdale. A young Tony Jacklin had a two foot putt to avoid the US team retaining the Ryder Cup and, despite invoking the fury of his team Captain and his nation, Nicklaus famously conceded the putt, saying to Jacklin afterwards: "I didn't think you were going to miss that putt, but I didn't want to give you the opportunity", thus entering golfing folklore as one of the greatest moments of sportsmanship the game has ever witnessed. 
Related:
The Top 5!!!!!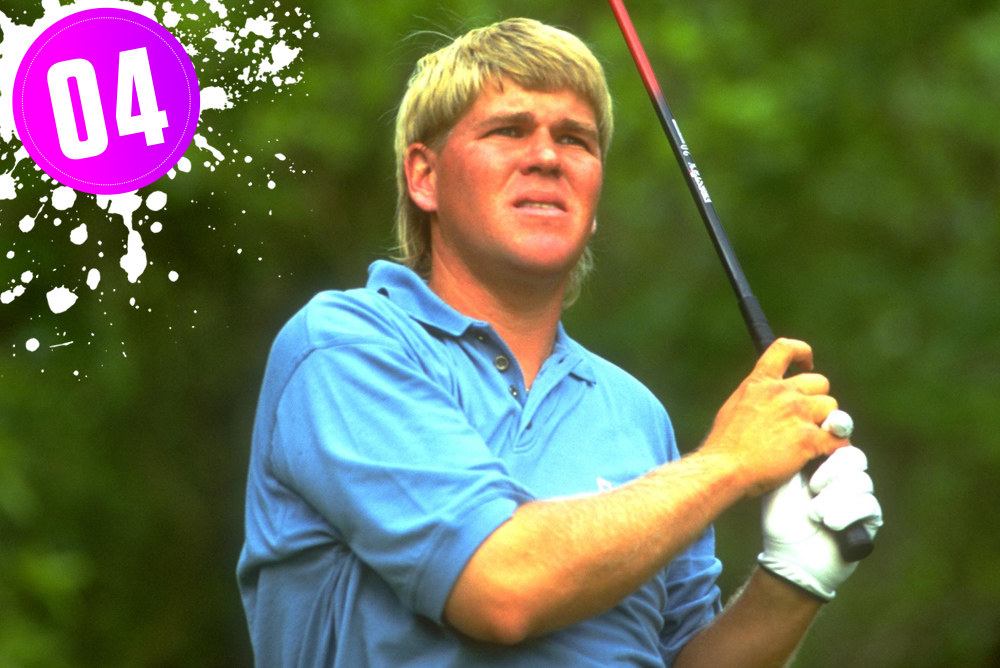 TAGS: Players, Top 50 GolfPunks, 2017