Players
Mar 3rd, 2017
top 50 golfpunks 35-31
Some corkers here...
Words: Tim Southwell & Daniel Owen Photography: Getty Images + several stalwart GolfPunks
35) Rickie Fowler
Motocross, male model looks and Oklahoma State Cowboy Orange from head to toe every Sunday – this is what it means to be a GolfPunk. His first career, Motocross, ended age 15 when he broke his foot in three places. In 2014 he was the only player to finish in the top five of all four of golf's biggest events (the only other players to have ever achieved this were Jack Nicklaus and Tiger Woods). Big break through moment came earlier this year when he won The Players at Sawgrass, despite Sports Illustrated declaring Rickie to be one of the most over rated golfers in the world. Muppets. One fourth member of frisky Tour playing band The Golf Boys. Massive appeal to younger generation of golfers. Doing good things for the game. World Number 10 at time of writing. 13.04, 24th June 2015.
34) Valderrama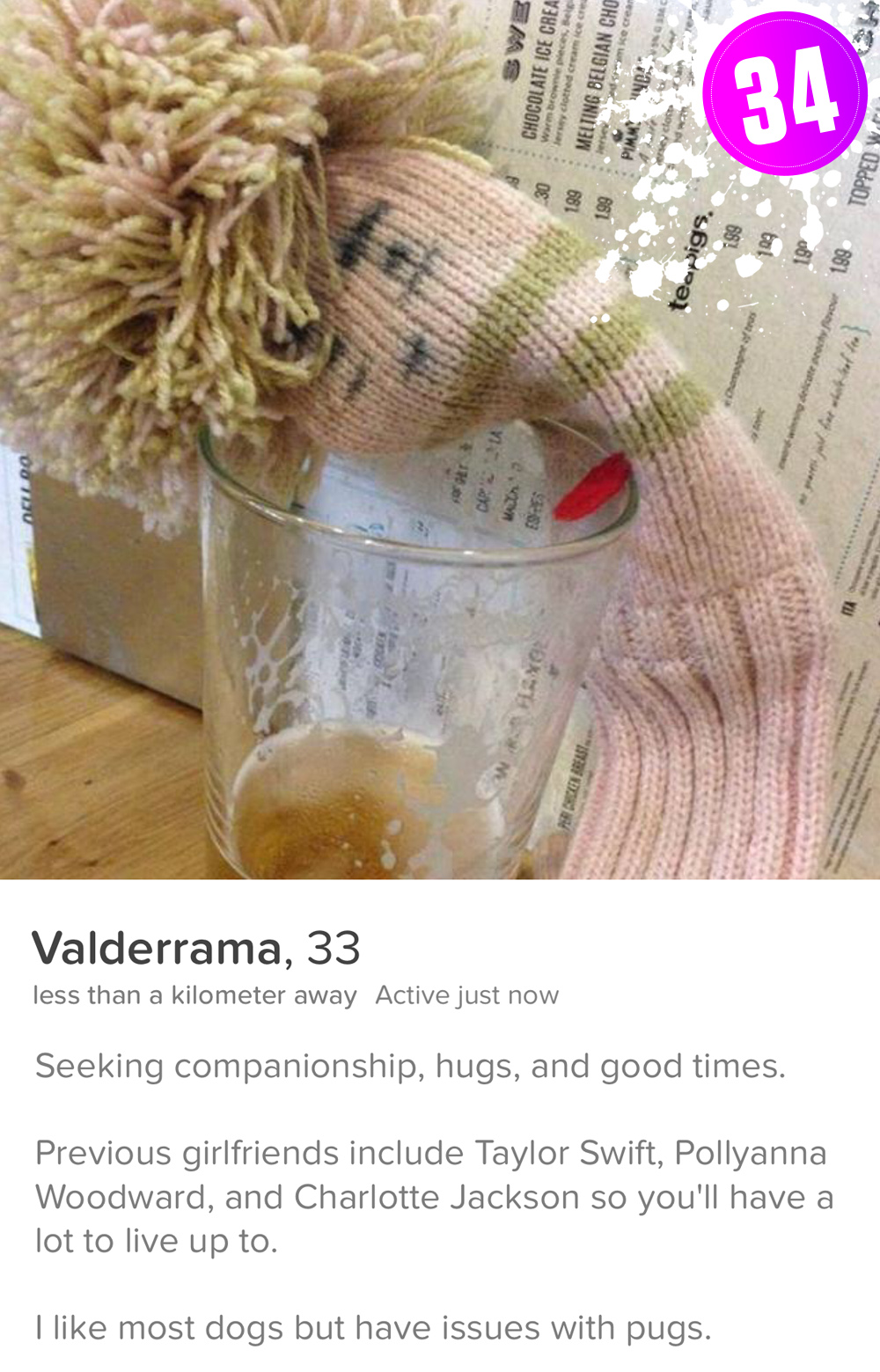 Born in the American Golf store in Tunbridge Wells in September 2008, Valderrama epitomises what it is to be a GolfPunk: He never puts himself first, unless there's something in it for him, in which case he always does.
Undeniably, he's about as cheeky as it gets but what can we really say about our resident sock puppet?
That he's the rascal lovechild of Frank Spencer & Roland Rat (as identified by Ian Poulter)?
That he's a lady killer who counts Pollyanna Woodward, Charlotte Jackson and Zoe Hardman amongst his exes? That he fearlessly goes in where other interviewers fear to tread? (he doesn't actually tread at all, he hasn't got any feet). 
That he has fronted Paul Casey out about his underwear choices, put Ian Poulter on the spot as to whether he waxes, shaves, or plucks, and demanded satisfaction at dawn when Paul McGinley accused him of trying to fix the Ryder Cup?
That he got Tony Jacklin CBE to serenade him in public at The Open?
That he confused the hell out of Ben An but still managed to inspire him to victory at the BMW at Wentworth?
Yes, all of these things. At the end of the day, though, he just makes us laugh. Women want him and men want to put their hand up his jacksy and pretend to be him.
Valdy has asked us not to make his Tinder profile public. Red rag to a bull...
As was his interview with a hung-over Beef....
33) Mark McCormack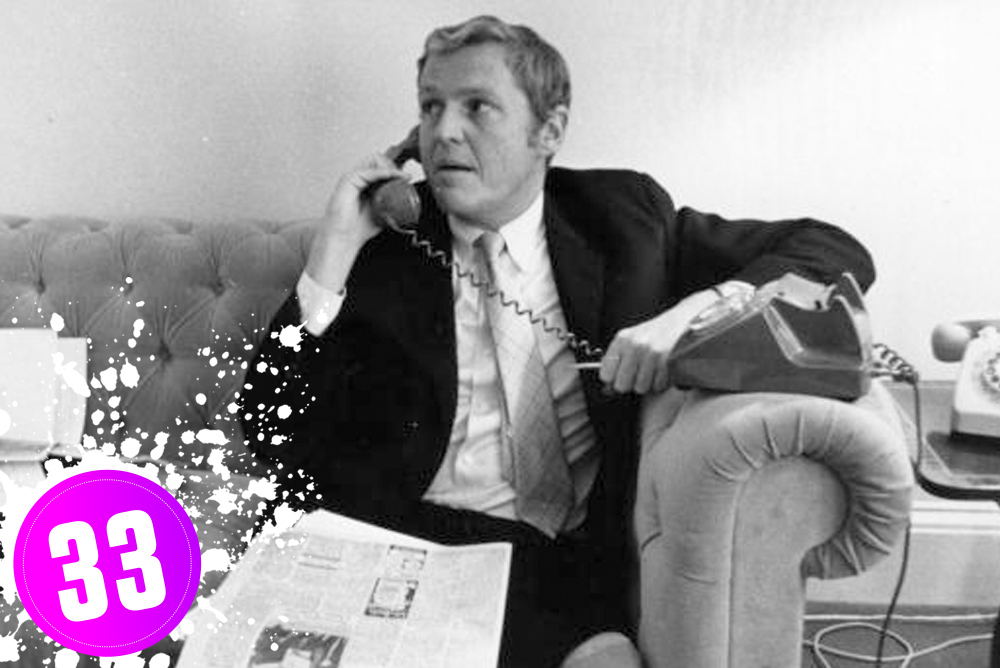 If it wasn't for Mark McCormack, golf could still be in the dark ages, a niche sport with little television coverage and no money. It would have meant as much to people as hockey or bowls. But by creating IMG, McCormie (to his mates) created the world's biggest sports management group, and convinced the outside world the monetary the value of the game.
McCormack got to work fast – his first three clients were Arnold Palmer, Jack Nicklaus, and Gary Player, turning the greatest golfers of their generation, into the successful brands, businessman and icons they have become today. He created the official world golf rankings, and the tennis rankings while he was at it. McCormack helped shape the game and modern sport in general into what it is today. Arguably, if he hadn't envisioned a world where golf was big business, GolfPunk and all the other golf media out there wouldn't exist today.
"Never overestimate the value of money," McCormack said. "Cash is important, but sometimes not as important as respect, thanks, integrity, or the thrill of a job well done." He also said: "Speak less… No one ever put their foot in their mouth when they were not speaking. Worse, if you are speaking, you can't be listening, and we always learn much more from listening."
Amen to that, Mr McCormack.
32) Paul Casey & Nicolas Colsaerts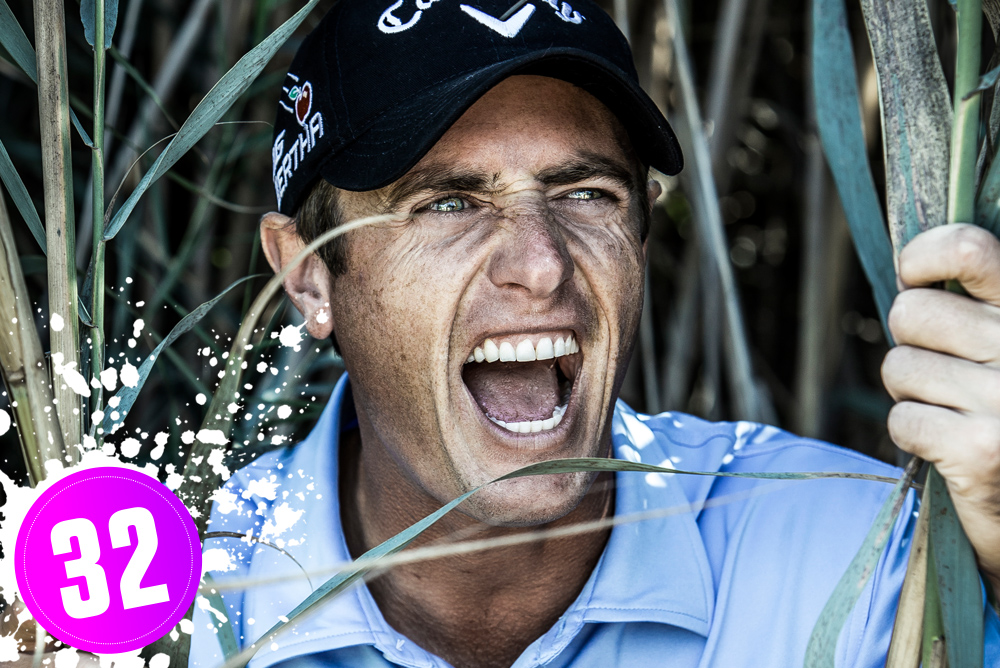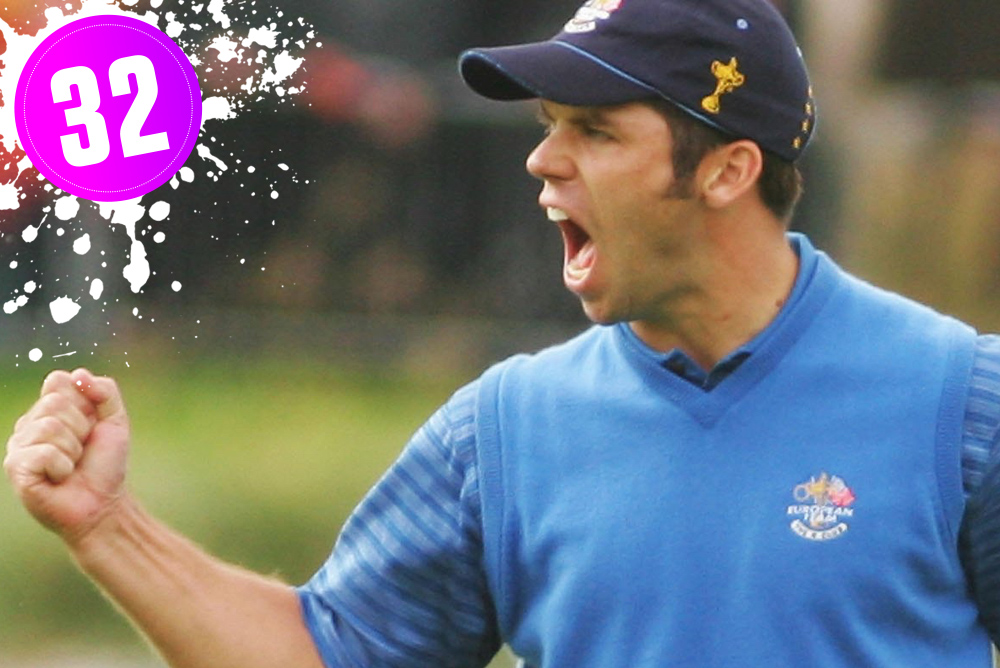 We've never had a joint placing before. Well, we've never done the Top 50 GolfPunks Of All Time before, to be fair. Anyway, we couldn't leave these two out and we were running out of space so... Paul Casey and Nicolas Colsaerts, out of all the tour pros we've had the pleasure of meeting over the years, seem to get GolfPunk as much as anyone.
Colsaerts was the first dude through the door when we launched the GolfPunk Clubhouse at Troon, eager to get his 2004 Open campaign off to a cracking start by boogieing with the Bunker Babes and generally doing what a 21 year old should be doing. Two months earlier he was a model in one of our fashion shoots. To be fair, Nicky C, as we like to call him, let his partying get the better of him on occasion and had to get his act together in order to stop losing his tour card. Since then he has gone on to play (brilliantly) in the Ryder Cup at Medinah and also claim a World Golf Championship. Better known these days as 'The Belgian Bomber' due to his prodigious length off the tee, Colsaerts is one of the nicest guys you could meet. All in all, a GolfPunk true and fair.
Paul Casey is the only tour pro ever to drive down to our offices and take us all out for a pint. Which is about as GolfPunk a thing to do as is humanly possible. Always up for a laugh, when we asked him if he could do an interview with us in 2013 he replied: "Only if it's with Valderrama" (Colsaerts has also been under the spotlight with Valdy, video coming soon).
A true Ryder Cup hero (he made us all drop our collective bacon sandwich when he had a hole in one at the 2006 Ryder Cup at the K-Club), Casey even managed to outrage an entire nation when he said: "Oh, we properly hate the Americans. We wanted to beat them as much as possible". Later Casey admitted that using the word 'hate' was a mistake but, like Johnny Miller, at least he was saying something. Besides which he had an American girlfriend and an American coach at the time. 
Casey was as high as World Number 3 before injuries got in the way. He is getting back to his best now, and celebrated marriage to ex-GolfPunk What's In The Box? Star Pollyanna Woodward last year. All round top duderino.
31) Johnny Miller
For a time in the early 1970s, Johnny Miller was the coolest golfer on the planet. Not only that, his 63 at Oakmont to win the US Open in 1973 remains one of the best final rounds of all time. "Golf is 90% inspiration and 10% perspiration." He said. He clearly hadn't seen Craig Stadler playing when he said that. He finished second in the Masters three times, and despite his enormous talent, Miller only won two majors, the US Open in 1973 and the The Open in 1976.
He is now lead golf analyst for NBC. And he is very, very good at that. His out spoken approach has had many a tour pro wincing after one of Miller's comments. During the 2006 US Open play off, he referred to Rocco Mediate, who was battling Tiger Woods for the title, as "looking like the guy who cleans Tiger Woods' pool". Mediate laughed it off later, and Miller apologised, stating that his intention was to "convey my affection and admiration for Rocco's everyman qualities and had nothing to do with his heritage".
Whatever you think of Miller, he's certainly livened things up on the airwaves with quotes like: "In golf, 'close' is like the north and south rim of the Grand Canyon"/"Most announcers play patty cake, patty cake with the players they're covering" and finally: "If you don't like my announcing, you don't like me." Fair play.
Related: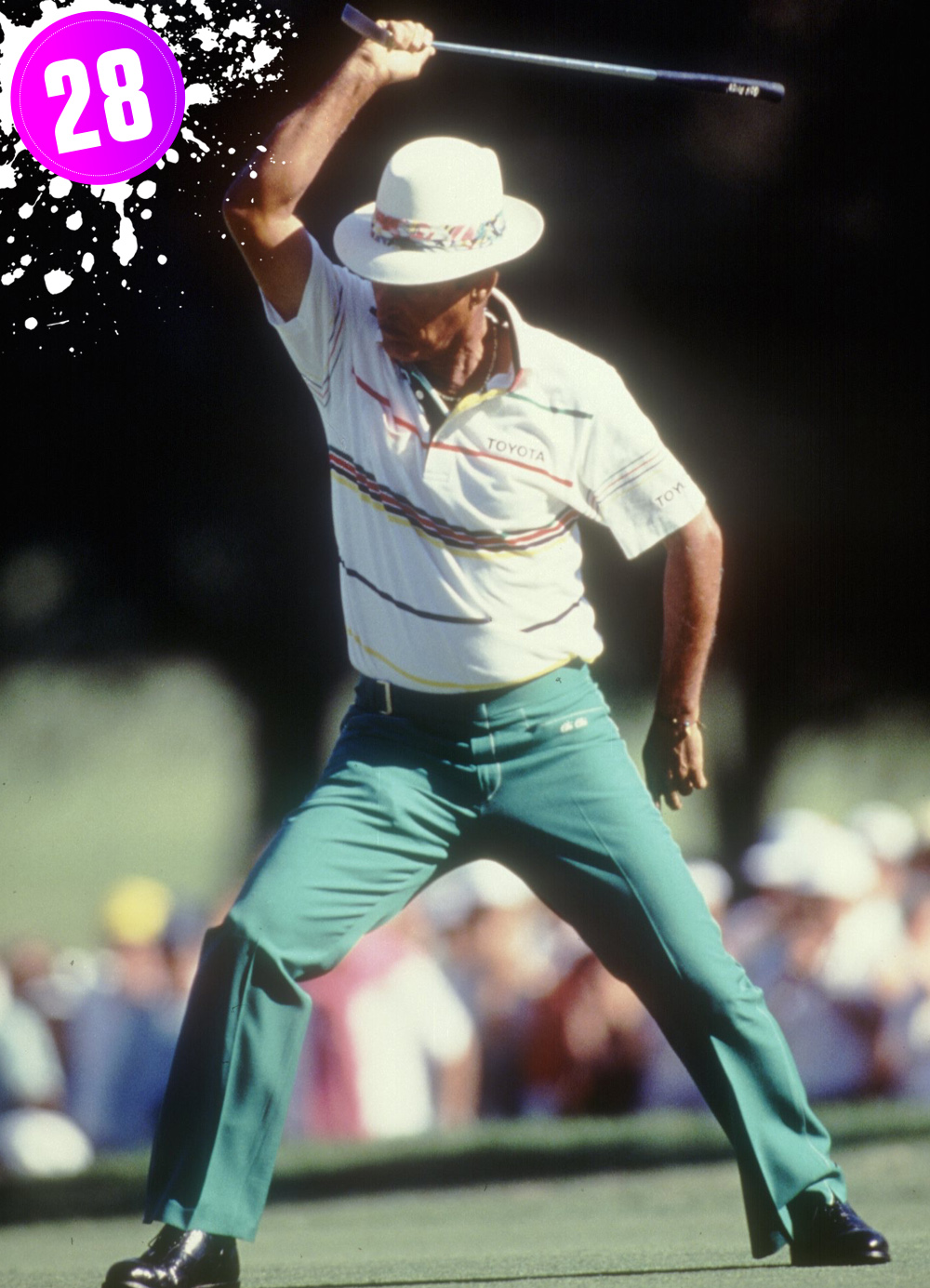 TAGS: Rickie Fowler, Bubba Watson, Hunter Mahan, Ben Crane, Johnny Miller, Valderrama, Golf Sock Puppet, Paul Casey Ryder Cup, Players, 2017, Champion, US Open, Rocco Mediate, Ian Poulter, Paul Casey, Pollyanna Woodward