Players
Mar 3rd, 2017
Top 50 GolfPunks
Who made the list?
Words: Tim Southwell Photography: Getty Images + several stalwart GolfPunks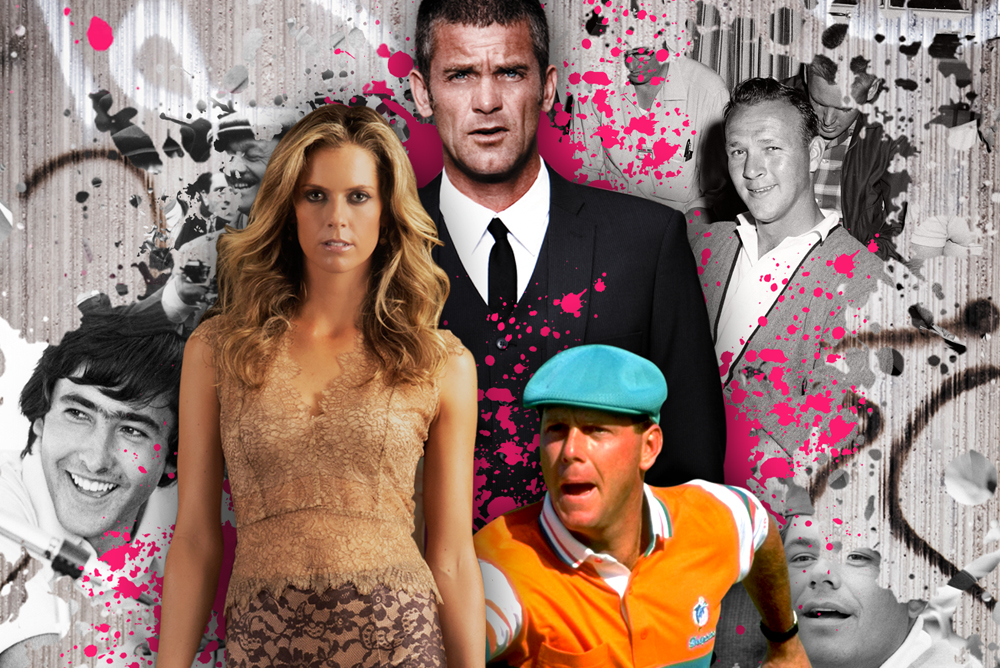 The Top 50 GolfPunks
32) Paul Casey & Nicolas Colsaerts (joint)
Introducing the characters that inspired us to launch this magazine, and now website.
NB: the people you read about over the next few pages do not form a list of greatest all-time golfers. One or two of them have never recorded a tournament victory; some don't even play golf for a living. This is a once in a lifetime collection of geniuses, grafters, scoundrels, dandies, groovers and wastrels whose contribution to the great game was and continues to be so great that we decided to name a magazine in their honour.
Confused: Ok, let's get started with the fact that The GolfPunk is the player who stands out from the crowd. Bobby Jones is a GolfPunk simply by virtue of the fact that he changed the game forever and gave us Augusta.
Lefty Stackhouse, on the other hand, is a GolfPunk because he added so much colour to the game with his erratic antics, once knocking himself out with a self-inflicted punch to the jaw after missing a short putt. It makes no difference that the sport is bedevilled with conservative attitudes, that traditions and codes of conduct are often maintained with repressive vigour, there will always be the GolfPunk.
Which other sport presents us with such a rich variety of colourful figures from Walter Hagen to Severiano Ballesteros? Which other sport characterises the nobility of human endeavour more honestly? Where else could you find Cinderella stories and tales of soul-sapping woe in equal measure?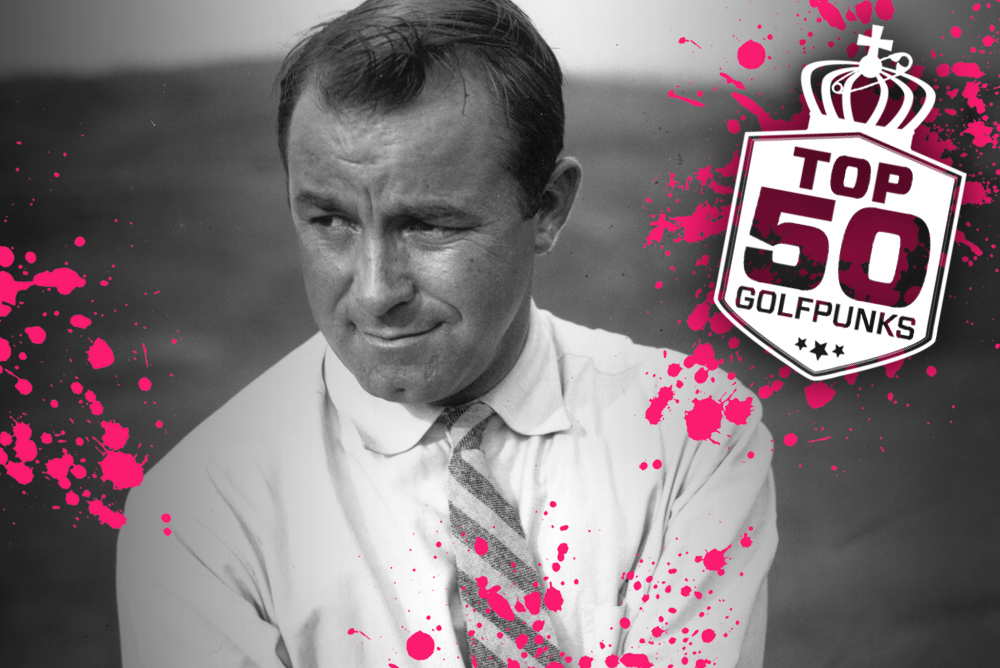 You'll notice we haven't included a whole host of budding GolfPunks from the various tours. This is deliberate. We will be featuring the likes of Rory McIlroy, Jordan Spieth et all as often as possible via the website over the next few years as they continue to cement their places in the big time.
But for now, these are our GolfPunks. Many of our favourites are archetypal winners like Sam Snead and Lee Trevino – players who matched their considerable natural talents with ruthless ambition. Others, like Mo Norman and John Daly, have spent their lives sampling triumph and despair, and we love them all the more for it. And where would the game be without unsung nut cases like serial club abusers Ky Lafoon and Lefty Stackhouse?
A funny bunch, but what unites every single one of these people is an undying love for the game. These people don't kick sneak their ball out of the rough and onto the fairway, and they don't stroll through the line of an opponent's putt (Brooklyn apart!). They don't even shave a shot or two off a dodgy practice round.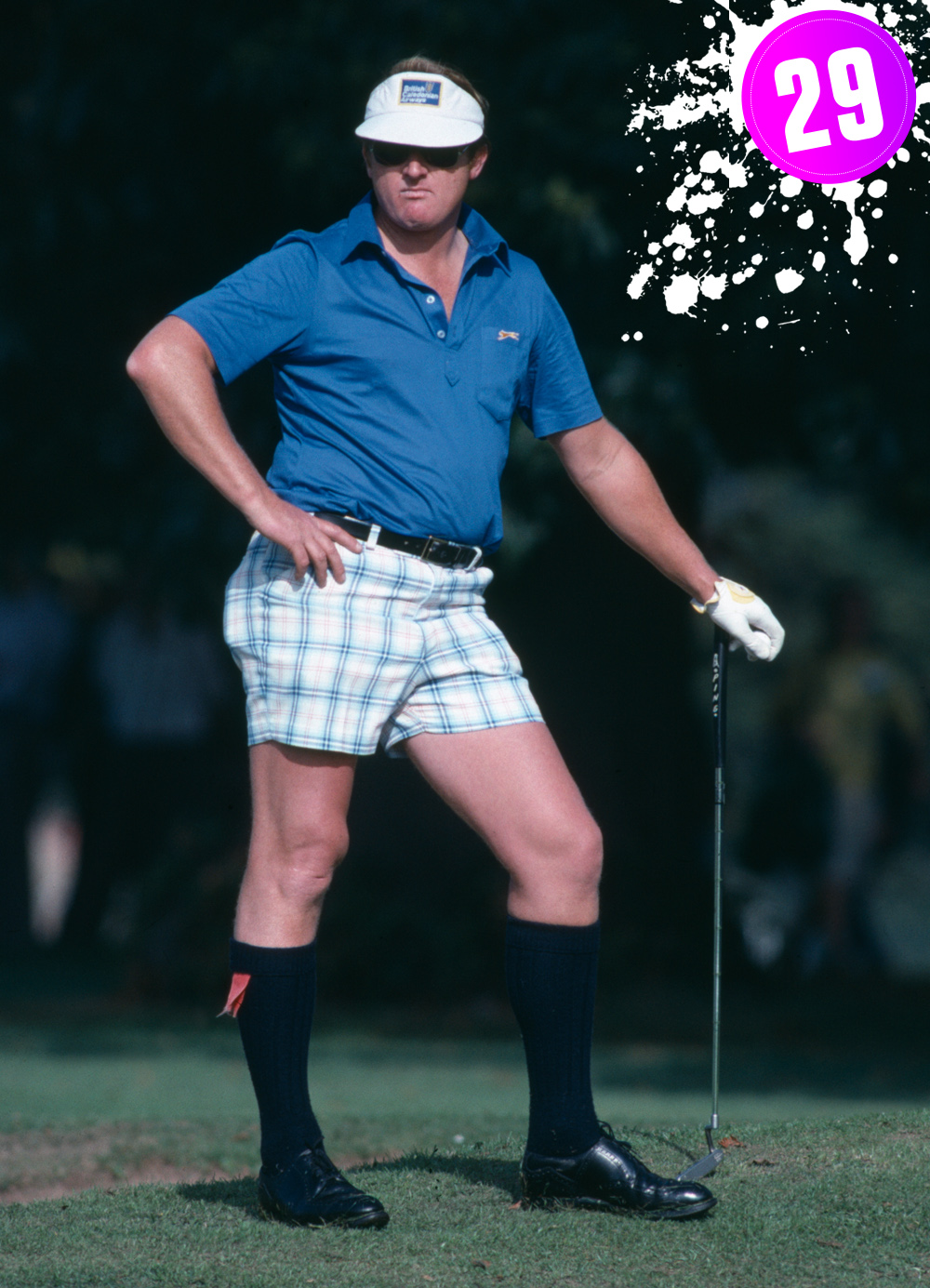 It's not all rosy, of course. After half an hour in some clubhouses you could be forgiven for thinking there is more wrong than right with the sport. I mean, what other membership club have you joined, where on receipt of your membership payment, they immediately hand you a list of the things you can't do?
Yet while there are people out on the course who keep breaking records, busting clubs, walking on water and wading through burns we will salute these GolfPunks one and all. Enjoy…
TAGS: Top 50 GolfPunks Of All Time, Arnold Palmer, Anna Rawson, Jack Nicklaus, Seve, Lee Trevino, Players, 2017