Players
Mar 3rd, 2017
TOP 50 GOLF PUNKS 45-41
Nos 45-41
Words: Tim Southwell & Daniel Owen Photography: Getty Images + several stalwart GolfPunks
45) Mildred Ella "Babe" Didrikson Zaharias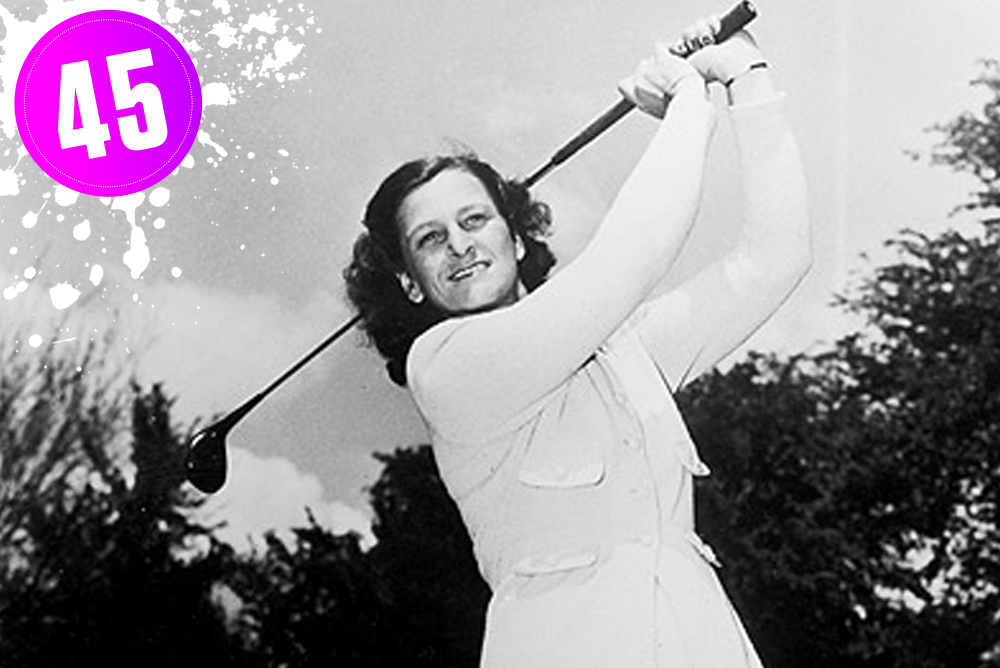 US Amateur Champion. British Amateur Champion. 48 professional victories. 10 major titles. A Grand Slam. Two Olympic gold medals in track and field. All American Basketballer.... Babe Zaharias is arguably the greatest female athlete of all time, the female game's first trailblazer and definitely one of its biggest characters.
In her first ever game of golf in 1932, the same year she won two Olympic golds and a silver (including a world record in the 80m Hurdles), Zaharias shot 91. By 1938 she was playing in the men's Los Angeles Open, having been denied her amateur status as she had played basketball professionally, and shot 81, 84. Larger than life off the course as well, Zaharias had a record deal with Mercury records for her singing and Harmonica playing. And she was married to professional wrestler, George Zaharias, the 'Crying Greek from Cripple Creek.'
In 1942 she reclaimed her amateur status and at one point claimed 17 consecutive tournaments. She won the 1946 US Women's Amateur, and 1947 British Amateur Championships, before turning pro and adding four U.S. Open championships. In 1950 she completed the grand slam of the day, winning the Western Open, Titleholders Championship, and U.S. Open.
Long before "tee it high and let it fly" became a popular phrase, Babe summed up golf, and in particular her prodigious length off the tee perfectly. "You've got to loosen your girdle and let it rip." There's no arguing with that Babe.
44) Simon Hobday
When Simon Hobday was pulled over by Arizona police for speeding, the cop approached Hobday's car and said gleefully:  "Boy, I've been waiting for you alllllll day, boy."
Hobday, well known for his first time quips and one liners replied: "Well, I got here as quick as I could."
Initially taken aback and about to deliver the "please step out of the car, sir" line, the cop suddenly cracked a smile and started laughing so hard he nearly dropped his bacon sandwich. No ticket for Hobday this time...
On the golf course Hobday, nicknamed Scruffy by his fellow pros, looked like he was one step away from a date with a bag lady. Fag hanging out of his mouth, he sauntered round the fairways delivering a candid mix of maverick birdie-eagle-birdie play and foul-mouthed outbursts that could take the paint off your radiator. 'Orthodox' is not a word Hobday was familiar with.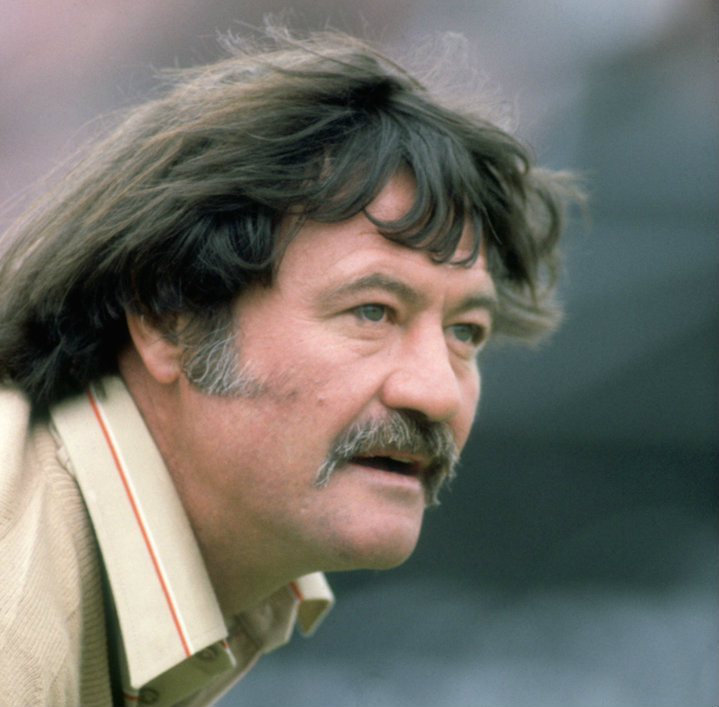 The colourful David Feherty summed up Hobday thus: "I think my favourite mind-loser would have to be Zimbabwean Simon Hobday. Always a crowd favourite, Hobbers was prone to taking off his clothes and swimming across snake- infested water hazards and doing his laundry in the bathtub, stirring anti- clockwise with his laminated wooden driver. Golf needs more people like him.
"Hobbers looked like he was holding an electric eel by the tail when he was putting, but as a ball- striker he was without an equal at the opposite end of the scale. Add these two properties together, and you have a recipe for severe, upper-level mental disturbances on the golf course.
"Fortunately, Simon's sense of humour is also legendary. Once, he turned up on the first tee wearing a giant sombrero. He horseshoed out from four feet on the first green, turned his face heavenward and screamed, 'So you still recognised me, huh?'" 
https://www.youtube.com/watch?v=MIL3t6LCLJA
Hobday was no one-trick bufoon-pony, though. 17 professional wins including 2 European Tour and 5 Champions tour events came his way, the highlight being the 1994 US Senior Open at what is generally acknowledged as the hardest golf course in America, Pinehurst No 2.
Hobday's compatriot Nick Price hasdthis to say about who he considered the best ball strikers in the world to be: "There are two, actually. Simon Hobday is one of them, definitely.
"Trevino was mesmerising on the practice tee. You can always tell a pure ball-striker by the sound the ball makes coming off the club. It's a dull thud, a very solid sound. I always listen to that with good ball-strikers.
"Simon would have been a great, great player had his nerves been better. People say he drank a lot. He didn't drink that much. He had trouble sleeping. I know; I roomed with him for a year in Europe. He wasn't the carouser and the party animal that people thought." 
Simon Hobday passed away March 3rd, 2017. R.I.P. Hobbers, original GolfPunk
43) Ken Schofield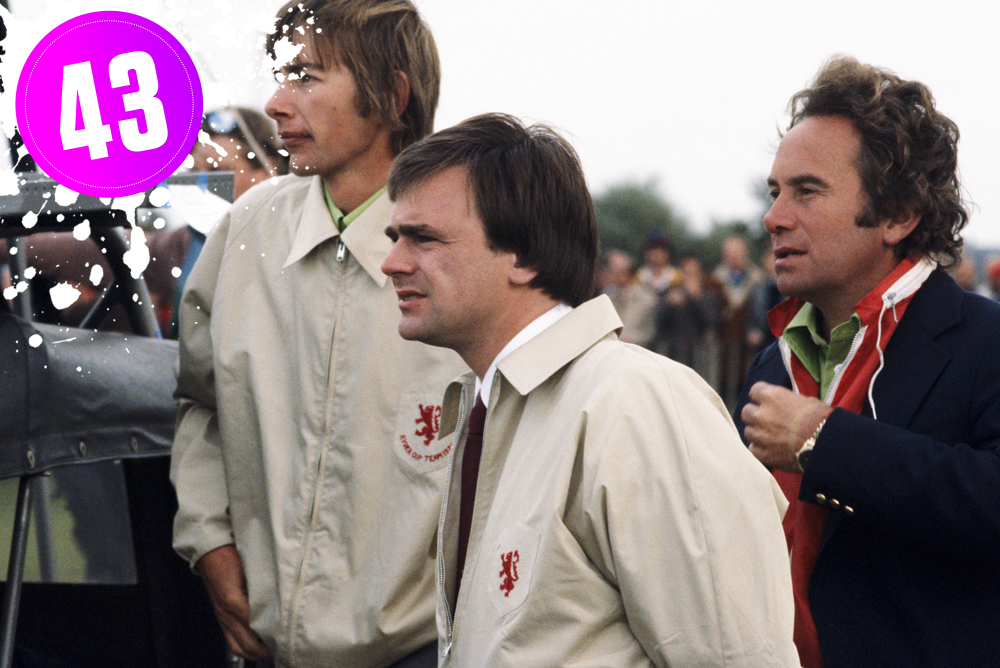 Ken (or Uncle Ken as we like to call him at GP) was European Tour Chief from 1975 to 2004. In this time the European Tour grew from 17 Order Of Merit tournaments (in the UK and Ireland) to 45 in 2003. When he started there were 10 European Tour employees, now there are 120. The prize fund in 1975 was less than 600,000 euros. By 2003 it was over 100 million. The Seniors Tour and the Challenge Tour were also created under Ken's reign.
Ken was also pivotal to the changes that were made to The Ryder Cup in the early 1980s, when the GB & Ireland team was extended to European nations. That mean that Seve, then the world number one, could take part. Ken then approached Tony Jacklin to be Captain. Going into the 1983 Ryder Cup, America had won 12 consecutive times and not been beaten since 1959. Europe's wins in 1985, 1987, and 1989 elevated the Ryder Cup from a pretty sad joke to the world's most compelling team sport.
Ken would take no praise in all of this mind, preferring to point out the major role John Jacobs had as his predecessor and the work George O'Grady has done since. But that's Ken. We like Ken partly because when we launched GolfPunk in 2004 he was one of only a handful of industry figures who welcomed us with open arms. He's an occasional columnist for GP now and, what's more, he's sensational company over lunch and post lunch cocktails...
Ken on the new European Tour Chief
42) Payne Stewart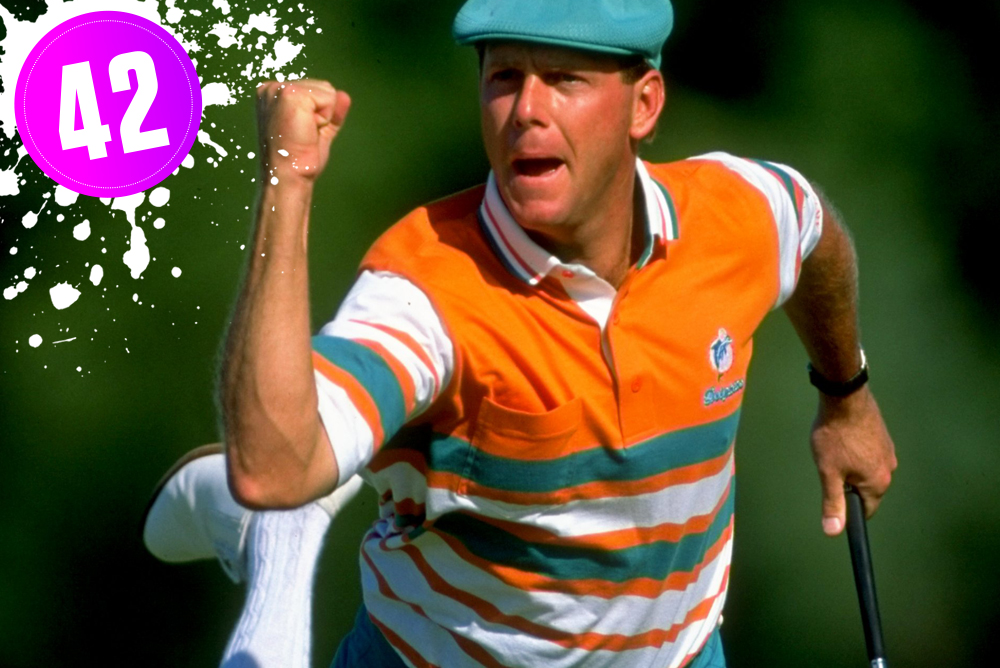 His elegant swing and daft adherence to traditional golfing clothes disguised a modern golfing icon who got the balance right between competitive spirit and gracious conduct just right. Three major victories and 11 PGA tournament wins to his name, he died in an air crash in 1999. A fervent patriot, Stewart nonetheless was the first of the victorious Ryder Cup team at Brookline '99 to condemn the behavior of celebrating fans by conceding his match against Colin Montgomerie on the 18th.
41) Anna Rawson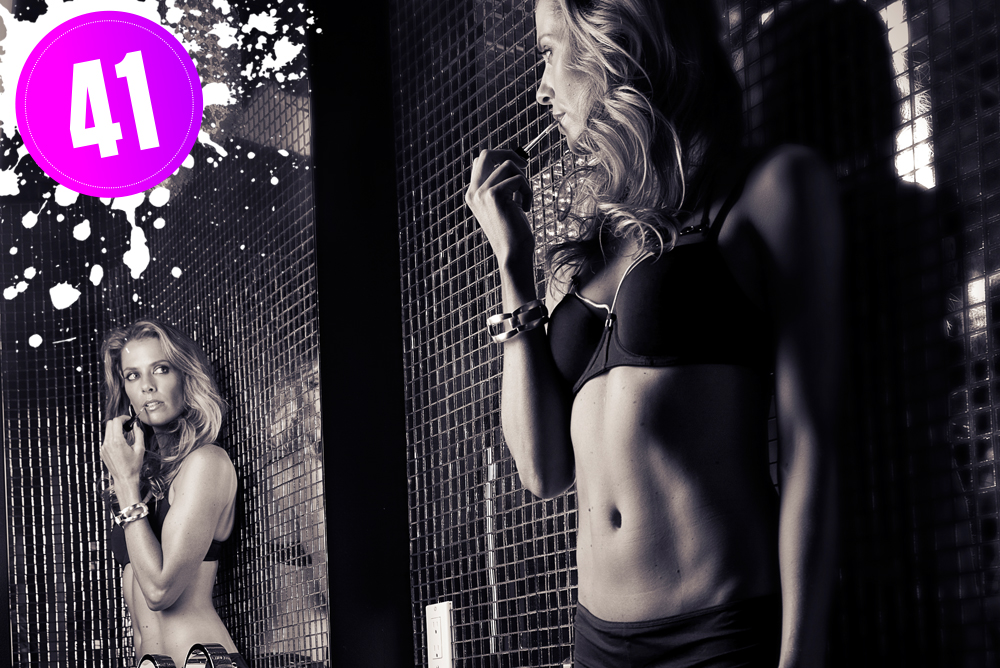 When we first set eyes on Anna Rawson we could scarcely believe she was a golfer. Funny, clever and an extremely pleasant person, Anna always looks like a trillion dollars in all the photo shoots she's done for us.  Anna grew up in Southern Australia and began playing golf at 13 years old. She might be as well-known for her modelling as her golf career, however, she played her first full season on the LPGA in 2009. She actually shot a course record 64 in the opening round of the Canadian Open that year. Despite the fact that she loves the Twilight series of books, she gets GolfPunk and we get Anna.
Anna Rawson photo shoot & interview
Related:
TAGS: Payne Stewart, Anna Rawson, Scotty Cameron, Ken Schofield, Babe Zaharias, Players, 2017