Players
Sep 27th, 2018
Tommy Fleetwood world exclusive interview
How he plotted his way from 200 in the world to European No1
Words: Tim Southwell Photography: David Corbett Styling: Anat Dytchwald
Wow. One simple word. Wow. And that's all you need to sum up the last 18 months of Tommy Fleetwood's career.
It feels like Tommy Fleetwood has been around for ages, competing at the top end of big tournament leader boards and charming us with his humorous, self-deprecating post round interviews and winning us over with his cheeky smile.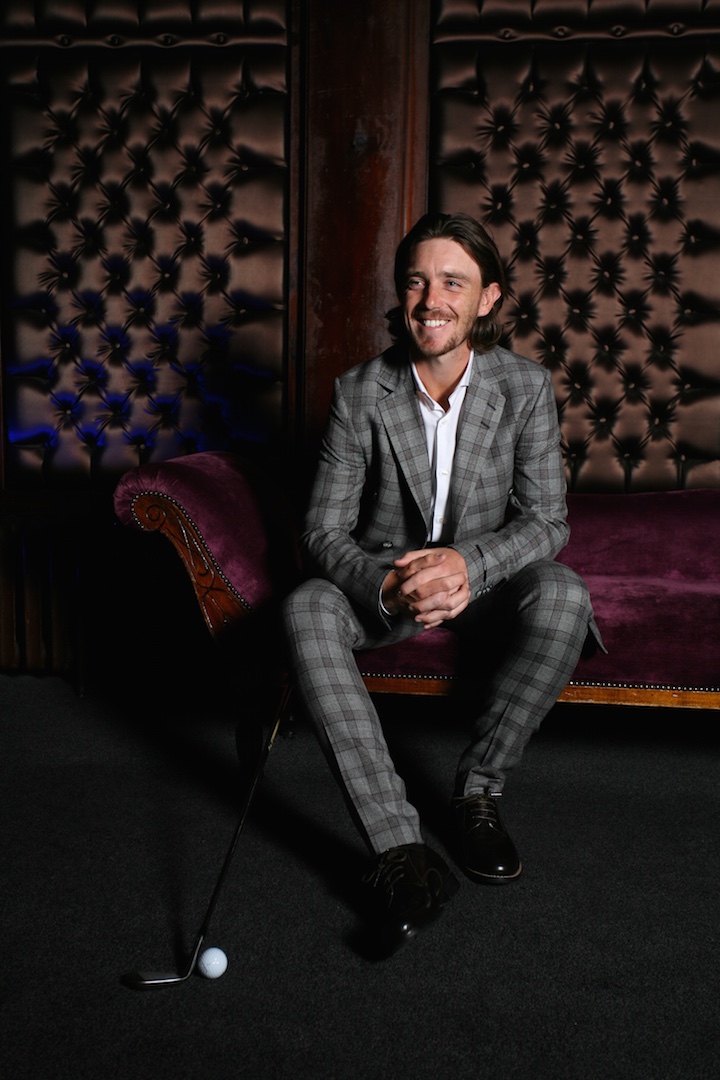 But the fact is Tommy has only actually been in full effect for the last 18 months. Go back 19 months and Tommy was floundering around in the upper reaches of the world's top 200, failing to live up to the massive buzz that surrounded his turning pro. Sure he'd won the 2013 Johnny Walker at Gleneagles but one victory scarcely justified the billing he had received on turning pro.
He had a stellar amateur career, finishing runner-up at the 2008 Amateur Championship, winning the 2009 Scottish Amateur Stroke play Championship and playing for Great Britain in the Walker Cup.
In 2010 he won the 2010 English Amateur and got to number 1 on the Scratch Players World Amateur Rankings. Anyone in the know was telling anyone who would listen that this kid was "going to be big".
He turned professional in 2011 winning his first Challenge Tour title at the Kazakhstan Open, securing his European Tour card for 2012.
Fast forward to the 2013 South African Open. After a testing first year on the European Tour, Tommy was looking down 'the barrel'. If he didn't finish in the Top 10 he would lose his tour card and have to start again. The golfing demons can turn the finest player into a nervous wreck.
Enter Tommy Fleetwood 4.0. He made the Top 10 in South Africa and set about 'sorting himself out'. His putting had been the stuff of nightmares with self-doubt creeping when he was over every putt that he 'should make.
The claw grip isn't the prettiest thing to set eyes on but, hey, if it worked for Sergio… And boy is it working for Tommy. On Sunday he was crowned Europe's best golfer, fending off late surges from Justin Rose and Sergio Garcia to win the Race To Dubai. Rose had the number one spot in his grasp going into the turn on Sunday but an uncharacteristic collapse ensured Tommy was top dog.
In the aftermath of a dramatic four days in Dubai, Tommy is in understandably high spirits, if a little shell shocked.
"That was the biggest day of my career for sure," says Tommy. "The emotions were difficult on me because I don't trust computers, so even when everything had finished, it was so difficult to get up or down.
"Then I felt for Justin a lot, because I saw him when he came in. I think how gracious he was shows a lot about his character. It's not sunk in yet. I had never done anything like this before, and it was actually quite an up-and-down week.
"My ultimate goal in life is to be the best player in the world, that will always be the same," he added. "Whether I achieve it or not is another thing, but I'll always strive for that. I think this year has been a big year in terms of my career. You know, some of the performances, I have put myself on the world stage a bit more.
"When we sit down after this year, we'll make sure that the goals get high and lofty and that I push myself to achieve more. I've got a lot of experience in me after the last two, three years and I know that you can go down the wrong path very easily. But I think I've got people around me and myself included that know how to stay on the right path hopefully.
His heroics at this year's US Open where he finished 4th put Tommy on the world map. He even had his own personal home coming when the Open came to his home town of Southport. Expectations were high but he didn't show up on day one and looked certain to miss the cut.
But someone must have had a word in his ear overnight and told him "Listen mate, you are Tommy Fleetwood". The next day he shot the lights out with a 69 and made the weekend on the cut line. The following day he shot 66 and finally the fans had something to cheer. Very, very loudly. He eventually finished 27th.
But more importantly, Tommy now sits at 19th in the Official Golf World rankings. This time last year he was 188th! Everything has opened up and invites are coming in left, right and centre.
We meet Tommy and his fiancée Claire (who is also Tommy's manager) at the fancy Belle Époque hotel in Knutsford Lancashire. They've just had their first child, Franklin, together and, well, everything seems kind of perfect right now for the lad from Southport.
The Belle Époque is a local haunt of Tommy and Claire's and, as we fire up the cameras for our shoot, Tommy gives us the lowdown on where he's at, where he's been and where he's going…
So Tommy, how's the shoot been today?
Yes it's been lovely actually, what a fantastic way to spend my morning.
Thanks for getting up early.
No thanks for everything, it's been great I've really enjoyed it.
You've had an unbelievable year, especially considering it wasn't that long ago you were struggling. You've been in some high octane, tense situations this year but what was scarier, trying to ewin the Race To Dubai or having to finish top 10 in South Africa in 2012 to keep your card?
Trying to keep my card by a mile.
What was that like?
Horrible really. You can put it into perspective now, but anyone that's been through it – and you see it every year – there's always two or three people that have to do something on the last tournament to keep their card.
I think what was worse about the day was my dad was over with me, we were in South Africa, and at the same time that year there was Hong Kong on, so Hong Kong and South Africa were the same week, both the last events of the season. 
So I've sat in the middle watching Hong Kong on TV, watching a couple of guys that were in the same position as me, get their card.  So I've watched people go, and we've hung out and you're thinking 'great, you've got your card' and I've actually watched it and thought I've got to go out and play now, it's my turn. 
But the whole week it was so un-enjoyable, every shot, everything I did wrong, every decision I made that might not have been right, or everything that didn't quite come off, every putt that missed it just gets to you that much more.
It must be almost sickening.
Yes, I was very nervous. Luckily, I played really well, I think I hit 16 or 17 greens that day, and shot 69 so I actually didn't have that much stress on me by the way I played. I didn't have to do too much but it's not something I ever want to have to do again.
In terms of the mind-set, when you're about to go out for your last round, which is survival, and  then you've got going out in the Abu Dhabi where you've got Dustin Johnson to beat, what's that feeling like there, is it just excitement?
Yes, that's a lot more enjoyable and the way I've always looked at it is – especially on days like that – a win changes my year, changes my season, it doesn't change my career long term but it changes my career for the near future. 
And if I don't then it doesn't, so if I don't win nothing changes, but if I do then it changes for the good so it's not a win-win situation per-se, but you can only win.
And in Abu Dhabi I was playing great, really comfortable with my game, I felt very calm, even after the start when I fell back and I was playing with two guys that were doing really well, but you get weeks when you just feel more at ease than others and that was one of them for me.
Obviously last year was a dip in form and then suddenly you've won in Abu Dhabi, you're second in the Shenzen, and you're second in the WGC, you've won in France. Your stroke average in 2017 is 69.72 and you've bagged €4,318,908... what have you done to yourself?!
The dip really was July 2015 to July 2016, I had a really bad year and I was effectively out of the game, I was hopeless.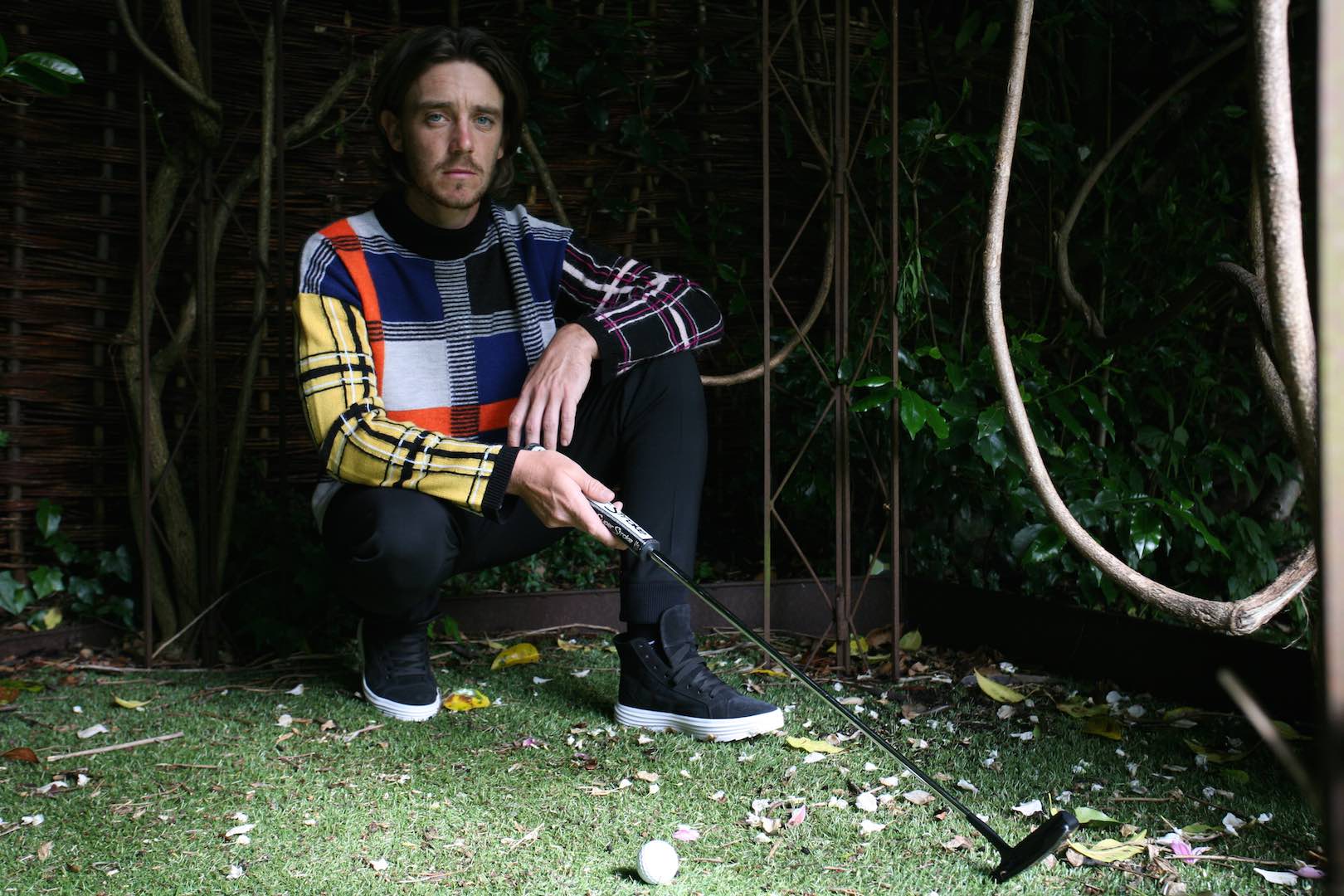 What was causing that do you think?
I started to change my swing a bit and eventually it didn't work.   Basically, I looked at the best players in the world, I was working on my own, and I just got into tournaments like WGC Mexico - Doral. 
I was pretty much top 50 in the world, on the cusp, I'd been top 30 in the order of merit for a couple of years so I was getting into bigger events.
Once I got into them I started playing in practice rounds with the best players because that's what you want to do, you want to see what they're doing differently do you, playing with Henrik Stenson or Graham McDowell, and I might not have been playing great myself but when I watched them I thought they were much more comfortable with the game – they're doing much more than me and I want that. 
To be honest, I just think they were a lot more mature in the game, and they understand the swing very much, which I feel I do now.
But you're only 25, right?
I'm 26, I'm getting on now!  I decided that to get to the next level to be world class I needed a world class coach – and I went to see Pete Cowan and Mike Walker and started working with them, and I actually started off on fire, but eventually what we were working on and their teaching and structures I couldn't grasp, for whatever reason.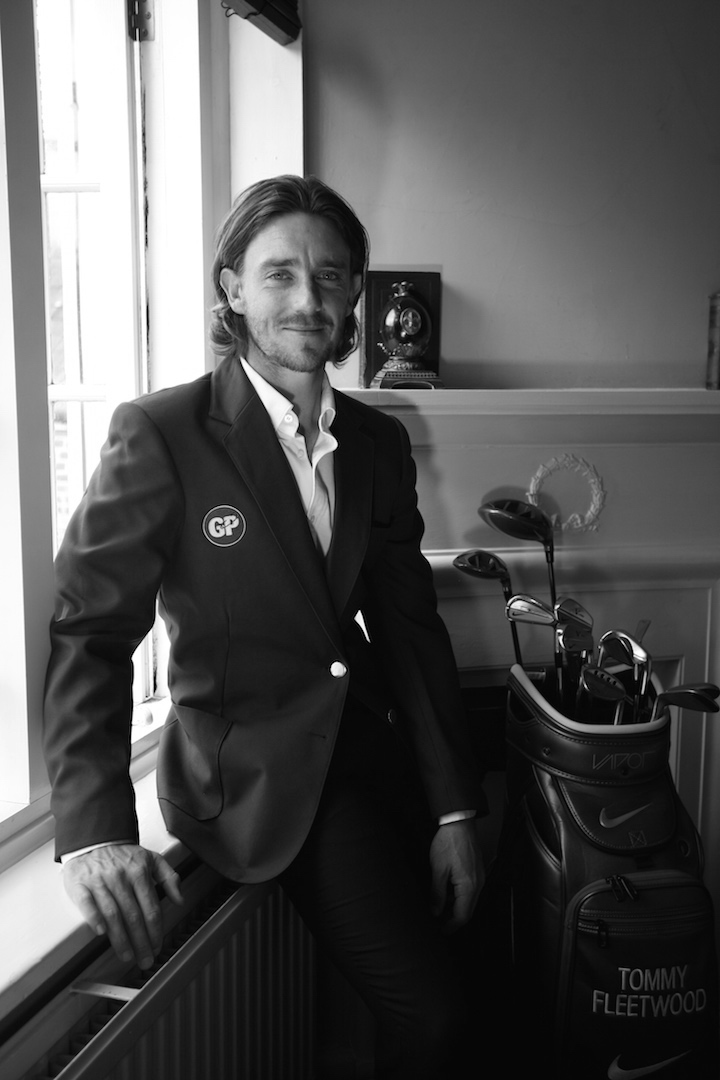 Were they trying to get you to shape the ball differently, right to left or left to right?
I've always had a bit of a draw, sometimes it turns into a bit of an overdraw.  The more neutral the better, but I'll always want to be able to fade it consistently which I can do now to a certain extent but I would always want to draw it more than fade it.  
I just couldn't grasp what we were trying to do so the technique side of it wasn't working for me, we just couldn't work it out and eventually when I really started struggling it was time to change.
Was it just a chemistry thing?
Yeah I absolutely loved working with Pete. I think he's a brilliant coach and I honestly respect him as much as anyone on tour. I look back on it now and I kind of know what it was we were getting at. Everything about him is the club face being very strong and work your body and for me always being scared of left because I've overdrawn it, it was just working against me and I was hitting everything right because I was backing out.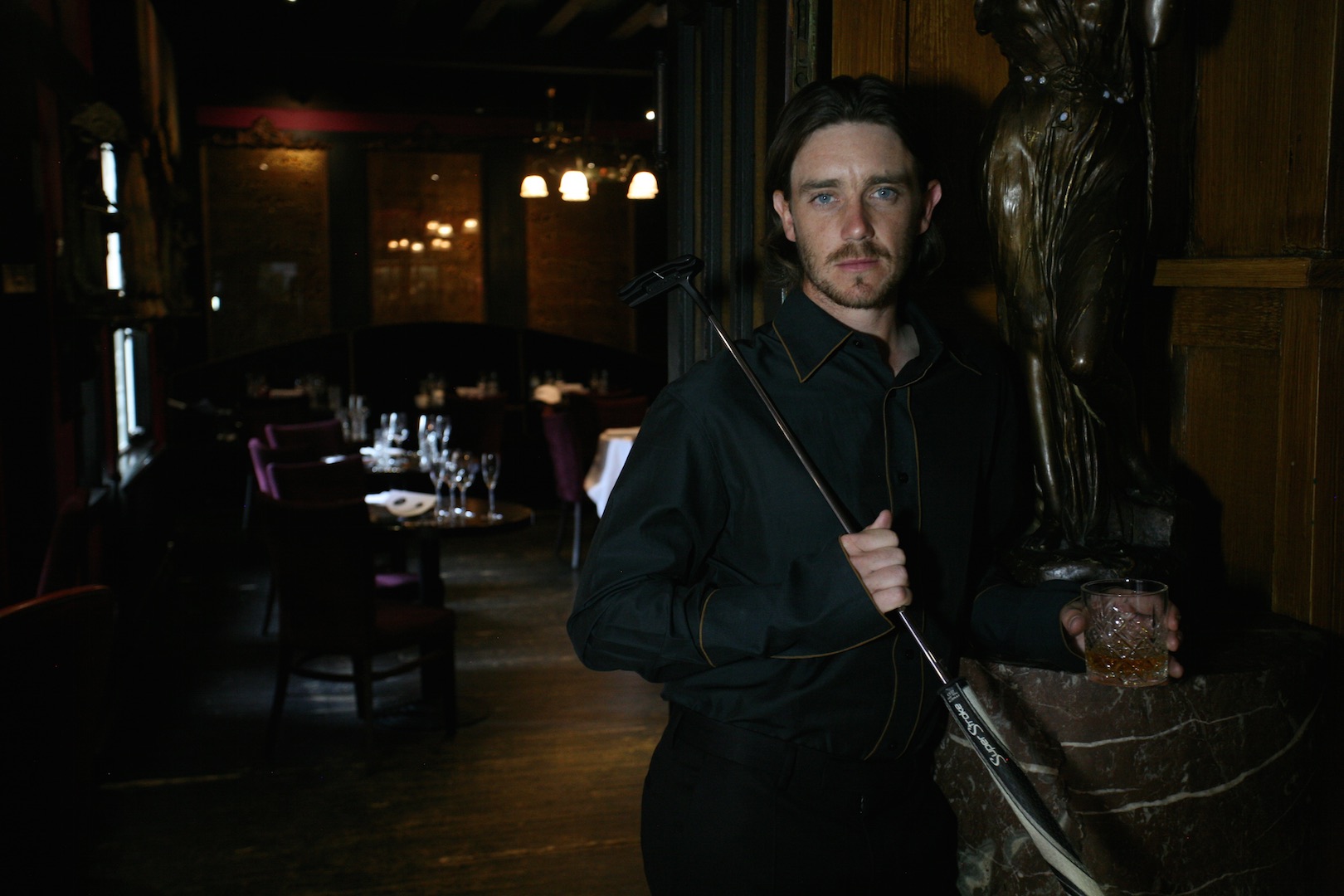 Anyway, I went back to my old coach Alan Thompson and asked if he'd come and have a look. Alan was my first ever England coach when I was 12, 13 and this is my third time with him. It's odd because sometimes you just feel like it's time to move on and make a change, and then the older you get you figure maybe that's not the way to go but when you're young… I mean it's that kind of game isn't it, you're always trying to improve and you sometimes think a change is necessary.
So I went back to Thommo and he could see straight away – from knowing me as a young lad – what wasn't quite right. That was my naivety to think I don't have tendencies and that I can change my swing and do what I want but it turns out everyone has their own problems and they're all different and it's a case of understanding why you hit the bad shots, especially when you're playing.
It was a combination of getting back with Thommo and then asking one of my best mates to come and caddie for me that seemed to kick start things. Again, we'd know each other for a very long time, he'd caddied for me way back when I was an amateur. This was July 2016 when I wasn't doing great so it was a big risk for him.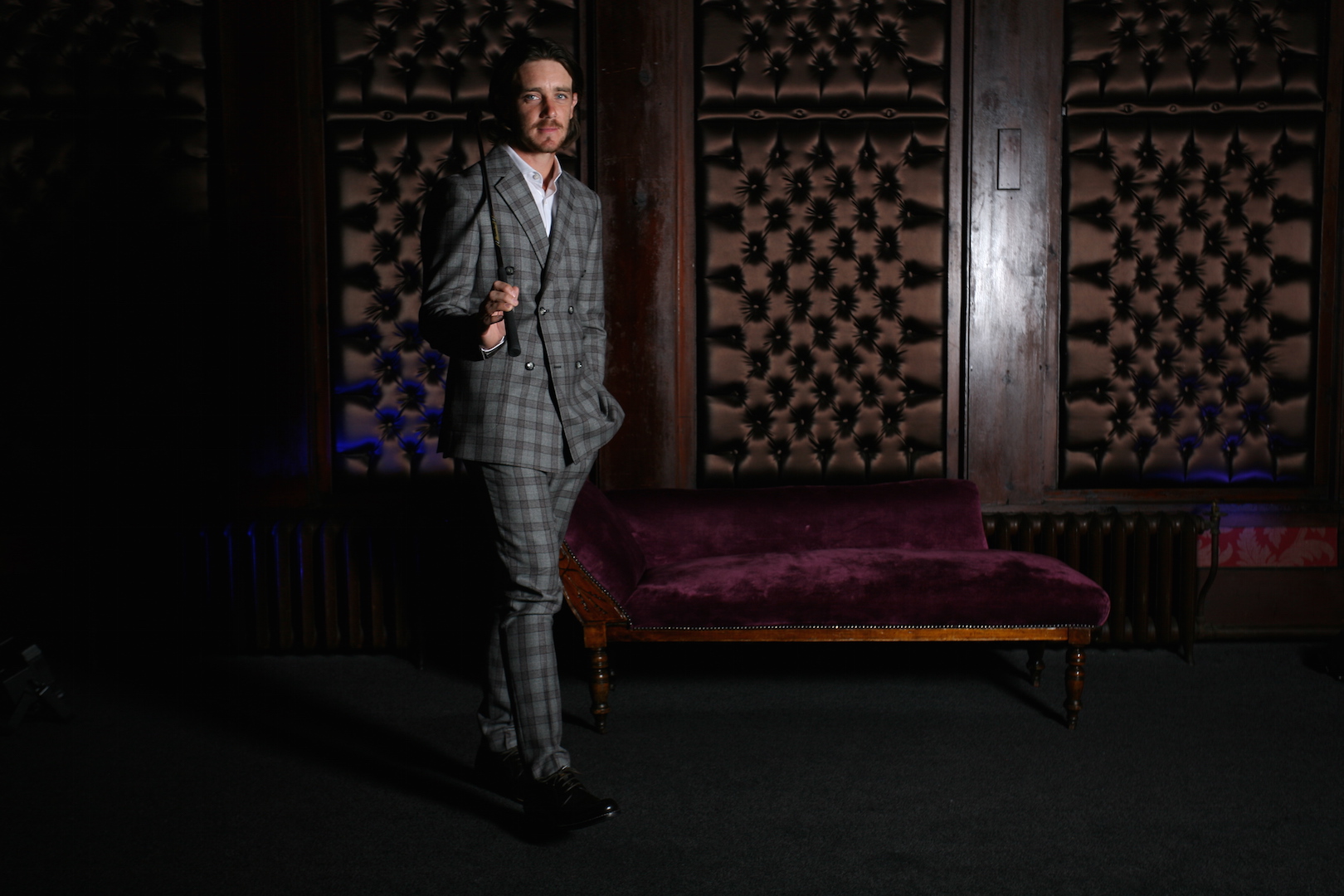 Blimey, he's made the right choice though, hasn't he? Mr 10%...
 Yeah, (laughs) it's gone very well. At the time people might have thought it wasn't the right choice and I needed more experience on the bag… I was playing horrendous and he has a family… he showed a lot of faith in me.
As we got going, we were doing really long days working really hard on my game and I felt a lot more comfortable having one of my best mates. When things were going bad it felt nicer having someone there who I knew so well and neither of us complained about early mornings or late nights…
Then you can push it to the other extreme when we're at the WGC in Mexico and we're coming down the stretch and trying to win the WGC…. I hit my tee shot at the 14th and we were walking down the fairway and he just stopped me, put his hand on my shoulder and said "Hey, how good is this?!... trying to win a WGC??" … and I've said "Yeah! It's really good isn't it!" and we were … it just goes to show the two ends of the spectrum…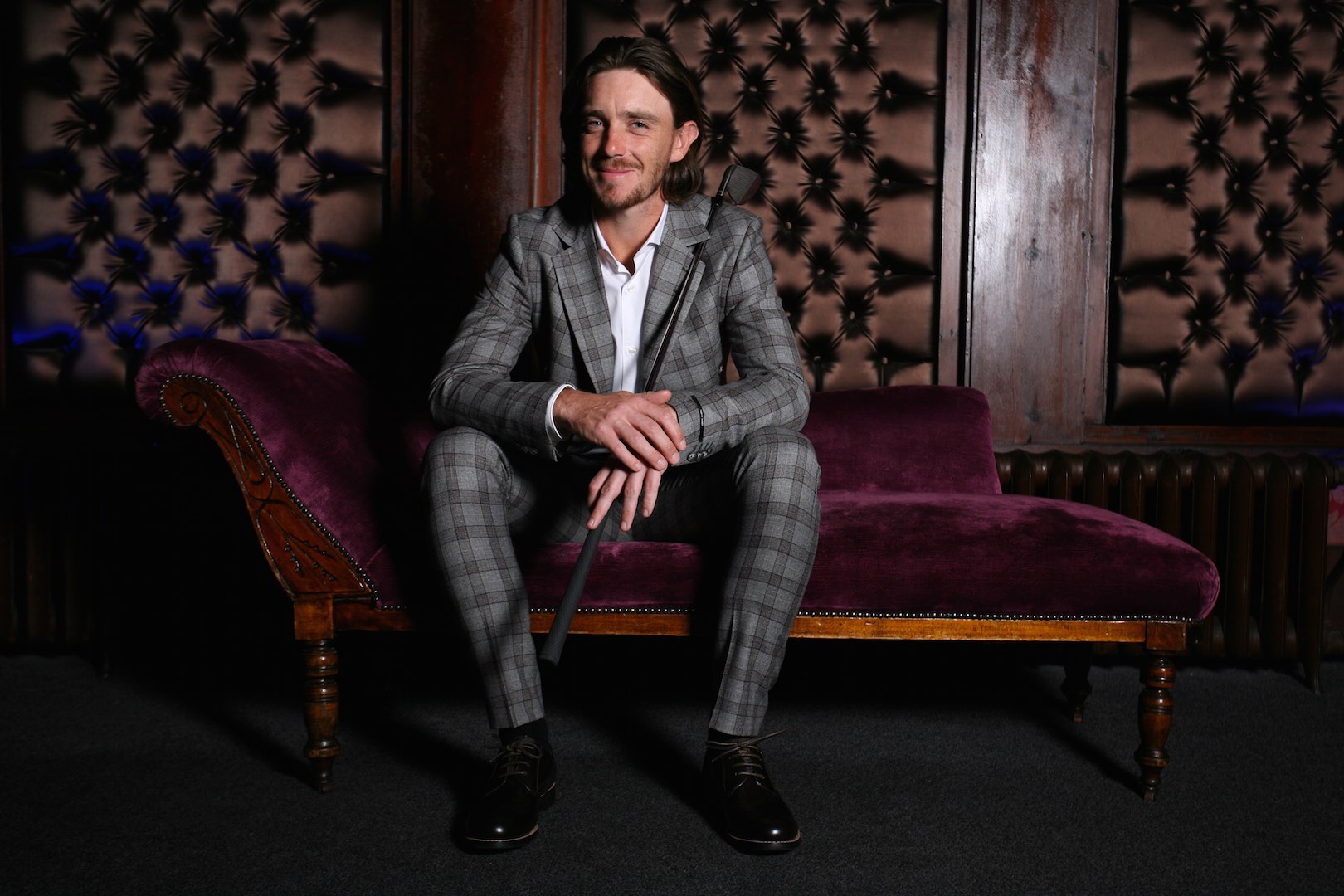 So now you have arrived at this level, competing with the likes of Dustin Johnson for WGC titles… when did you first realise you were destined for greatness?
(Laughs) "I don't know I'm still waiting!... This year I think I've proved to myself that I belong… I mean, I didn't win in Mexico but I finished second in the best field in the world. Until you actually do it you can half believe in yourself, but you can never truly believe you can be there on a Sunday with a chance to win. So this year I've showed to myself that if I'm playing well, I've got a real chance.
So, finally, what does 2018 mean for Tommy Fleetwood?
I'll always have high expectations but we'll see where we can go. Like I said, the ultimate goal, and I think everybody in the profession should have that goal, is to try to be No 1 in the world."
See you in the Butler Cabin, Tommy...