Players
Jun 1st, 2017
Tiger Woods DUI video released
By Florida police
Words: GolfPunk
Florida Police have released the dash cam video of the Tiger Woods DUI incident.
Tiger failed the roadside DUI tests, but at least he did not have any alcohol in his system and 'blew zeros.'
You have to feel gutted for Tiger. This is a very public humilation for one of sports greatest stars, and we wouldn't wish this on anyone.
We're trying to get to the bottom of why the police in Jupiter, Florida released the dashcam footage. Is it a statutory requirement to make all arrest footage public? We're still digging into that one.
What we know:
Early Monday, officers on patrol noticed a Mercedes which was awkwardly parked to the side of the road with the engine running, the brake lights on and a right turn signal blinking. Both tires on the left side of the car were flat, and police described fresh damage to the driver's side.
The video shows officers approach the car and Woods, who didn't appear to know where he was. The footage also shows Woods stumble and sway through a field sobriety test before being arrested.
Tiger said his condition was caused by prescription medicines, and this was brone out when he took a breath test which registered a blood alcohol level of 0.00%.
Police described Tiger as "co-operative" but "confused". The officer in charge of his detention also said the golfer was "unable to walk alone" and found it "hard to keep eyes open".
His case is due to be heard by a Florida judge on 5 July.
https://www.youtube.com/watch?v=fuzfyqS7rUc
Related:
Editor's Letter: What the bejeesus is going on with Tiger?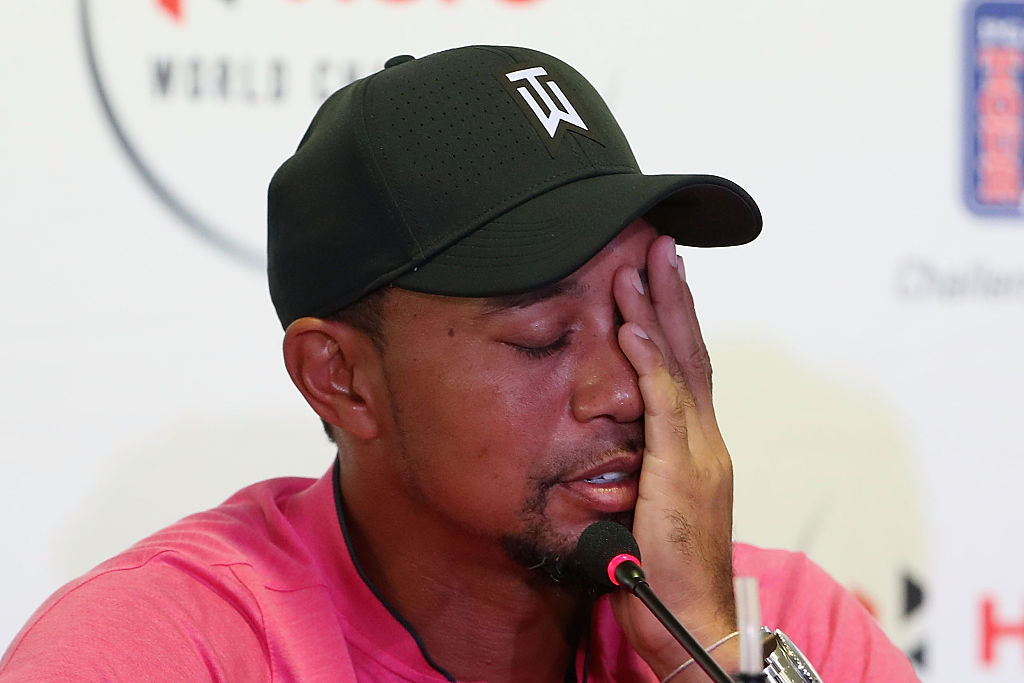 Tiger arrested asleep at the wheel