Players
Jan 31st, 2019
The world's highest paid golfers in 2018
Read it and weep...
Words: GolfPunk
In today's era, not every sports fan out there would associate golf players as being one of the most handsomely paid on the circuit. In fact, it's only since Tiger Woods made golf his own that earnings and endorsements have sky-rocketed to a level that makes it all the more envious.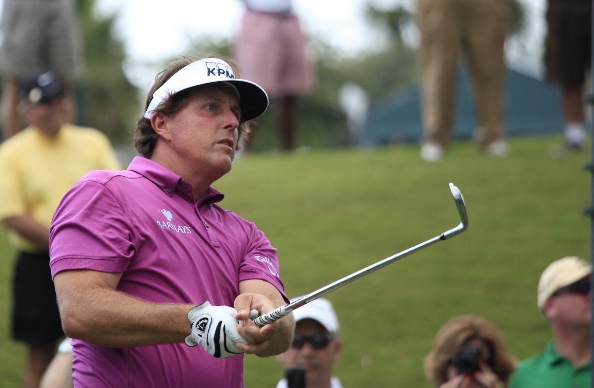 Take 2018 for example, there were five golf players who made Forbes list of highest paid athletes for that calendar year. All of whom earned over an eye-watering $25m per annum; not bad going!
Here, we take a look through the five golf players in question and dissect their earnings. But before we do, check out all the markets ahead of the 2019 Masters right here:
Justin Thomas - $26m
Ever since turning professional in 2013, Justin Thomas has made some great strides during his career and his bank balance will certainly reflect this. It wasn't until 2017 that Thomas really announced himself on the scene, winning four PGA Tour events which included the PGA Championship.
Last year, the Kentucky-born star tasted victory in the Honda Classic and the WGC-Bridgestone Invitational which means he is the only golfer on the list who earned more in salary than sponsorship. According to golf.com, he collected $21m in earnings. Nice!
Rory McIlroy - $37.7m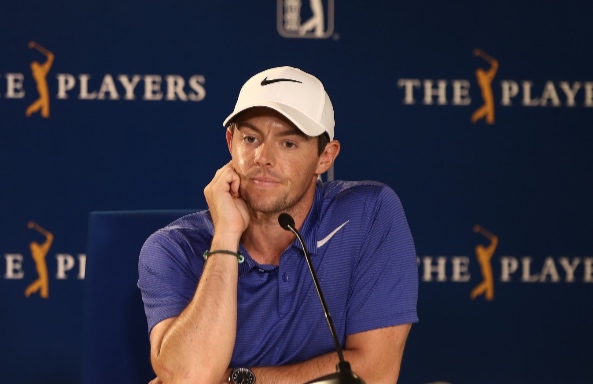 He is arguably Northern Ireland's most celebrated sports star and easily one of the best golfers in the world currently, Rory McIlroy comes in at number four for total earnings in 2018. Although he didn't win anything of note last year, McIlroy collected $3.7m in earnings and a whopping $34 in endorsements.
The 29-year-old has a ten-year sponsorship with Nike, as well as with Omega, Upper Deck and he is the current face of the golf Electronic Arts video game.
Jordan Spieth $41.2m
He was the star of 2015 with three major wins, making Jordan Spieth one of the most recognisable golf players on the planet. The 25-year-old has 14 professional wins to his name so far and 2019 is expected to be huge for Spieth.
He generated $11.2m in earnings alongside $30m in endorsements throughout 2018, making him the third highest earning golfer on the list.
Phil Mickelson - $41.3m
With five major wins and 49 professional wins to his name, Phil Mickelson is one of the most successful golfers of the modern era. With that in mind, Mickelson won his first tournament in five years in 2018, beating Thomas in a playoff for the WGC-Mexico Championship.
Although he had experienced a title drought until his win in March, Mickelson scooped $4.3m in earnings as well as $37m in endorsements.
Tiger Woods - $43.3m
If truth be told, it's no surprise to see Tiger Woods top the list. The former world number one had endured a barren spell over the last few years owing to injury and scandal, but his Tour Championship win reminded everyone Woods still has plenty to offer.
Last year, Woods generated $1.3m in earnings and a staggering $42m in endorsements. Currently, Woods is tied to Nike, TaylorMade, Bridgestone, Monster Energy, Hero, MotoCorp and Kowa. Overall, it is thought that only 10% of Woods' total career earnings have come from prize money.
And whilst we're at it:
Raise your game in the new Spieth 3