Players
Jul 29th, 2017
The mystery of Rory McIlroy's lost ball
Has it been solved?
Words: GolfPunk Photography: Getty Images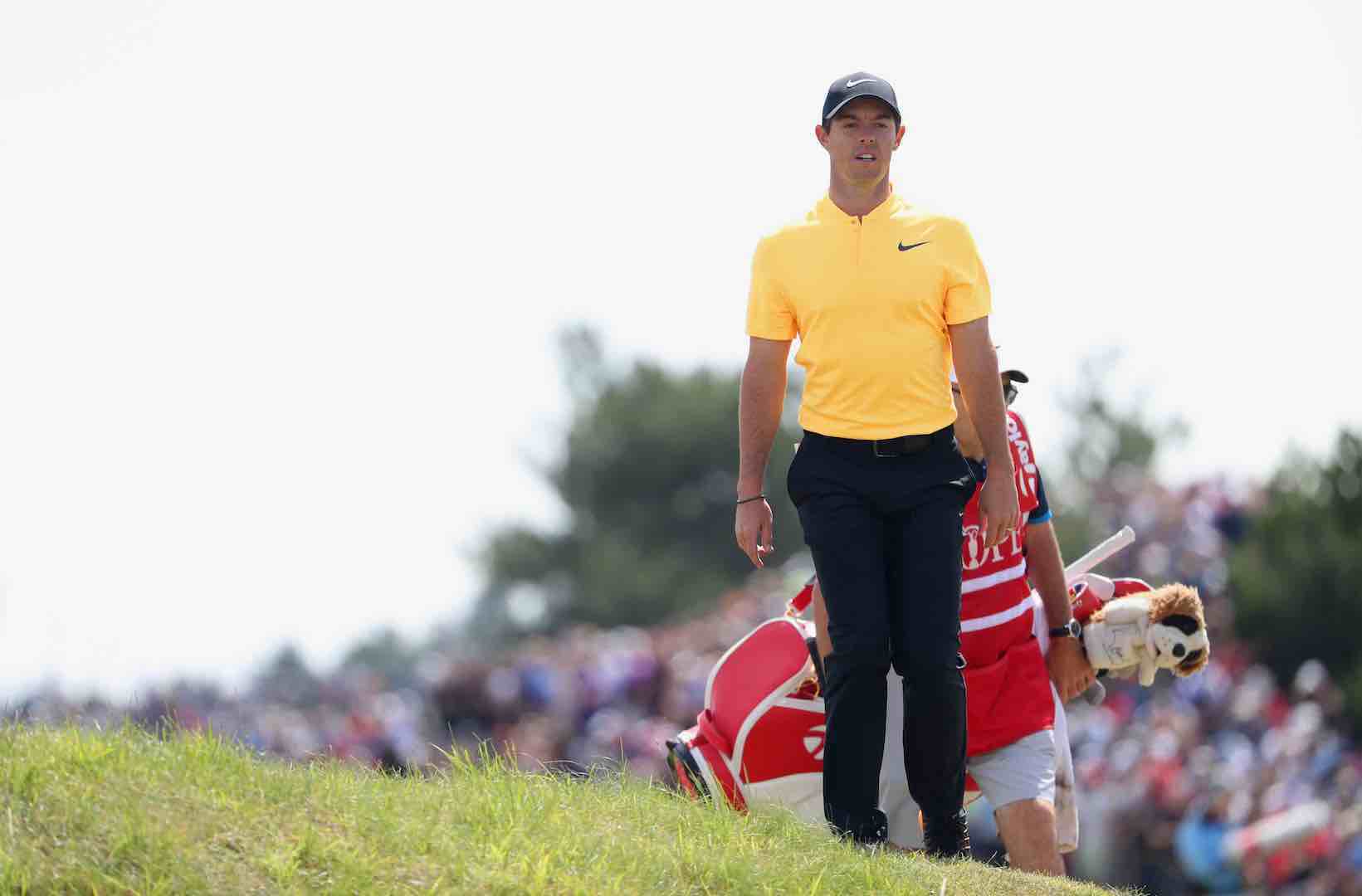 It is believed that a golf 'fan' pocketed Rory McIlroy's lost ball at the Open, which could have cost Rory up to $203,000 in prize money, not that he is short of a bob or two.
McIlroy was penalized for losing his ball on the 15th hole after a wild shot, which cost him a very slim chance of catching up with Jordan Spieth and the leaders, and a man was caught on film apparently picking up his ball from the rough.
McIlroy ended up T4, with a cheque for $477,000. But without the two–shot penalty, he could have been third. He started the final round nine shots behind ­Spieth — and came within four of catching him — before the incident at Birkdale.
The Sun's 90–second video starts just after McIlroy hooked his tee shot.
A fan, who realized the golfer was walking towards him, began filming on his smartphone, and his footage shows another spectator leaning toward thick grass. The spectator then straightens up holding a ball and pockets it.
As McIlroy comes into view, in a bright yellow top, the unsuccessful hunt for his missing ball begins.
The man filming can be heard whispering to a friend: "That fella just found the golf ball! He's not told him! Terrible!"
The man thought to have taken McIlroy's ball slipped away unnoticed, and Rory finished up with a bogey.
https://www.youtube.com/watch?v=YRj1t8tK4gI
Related:
GP favourite Pat Perez joins the European Tour