Players
Jul 23rd, 2017
Shock jocks troll Andrew Beef Johnston
As social media gives presenters both barrels
Words: Tim Southwell Photography: Getty Images
Andrew Beef Johnston – keeping it veal.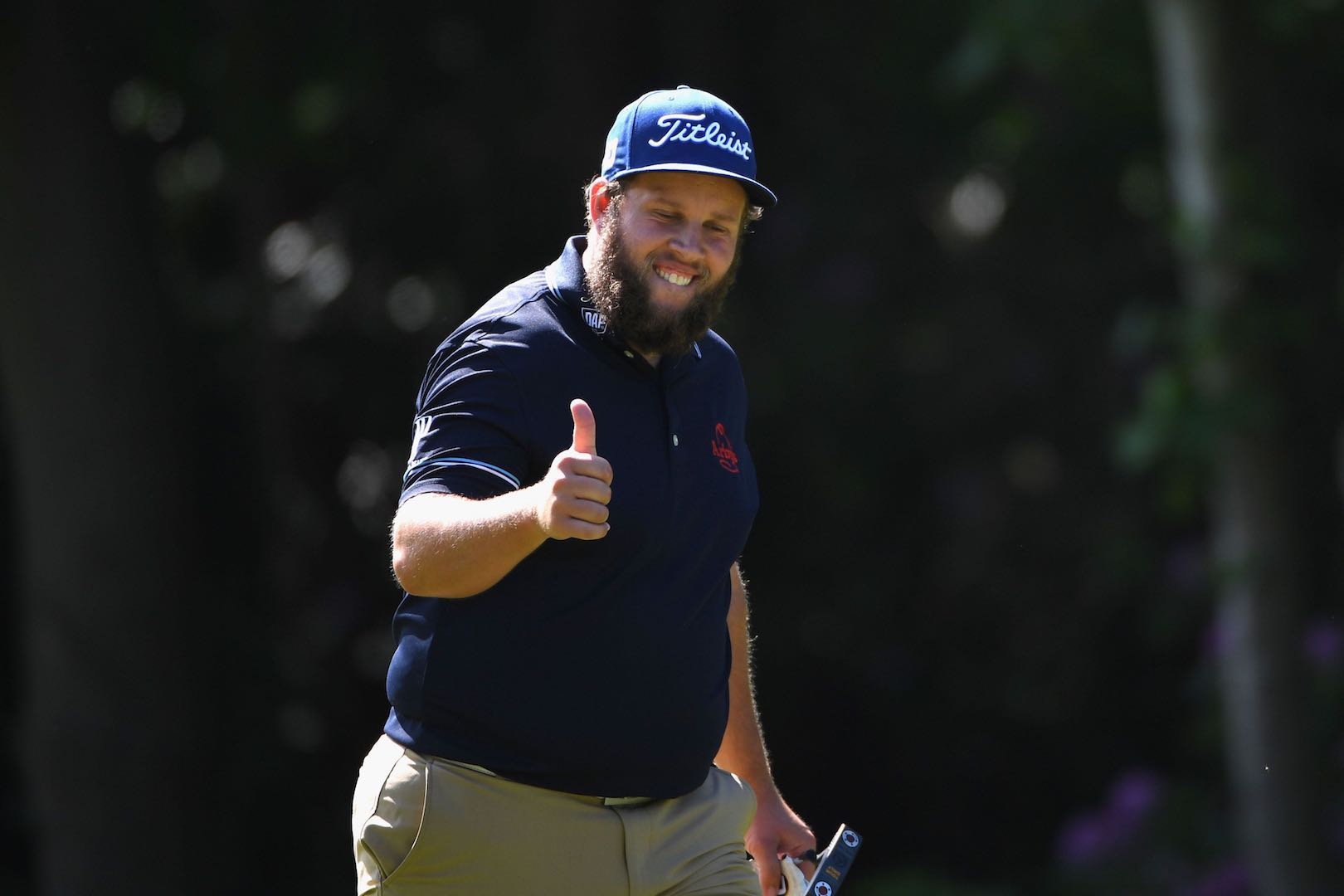 A Twitter poll conducted by TalkSport's Mike Parry and Mike Graham has caused a social media storm after they asked whether or not Andrew "The Beef" Johnston was an inspiration or a clown.
Mike Parry claimed that Johnston was a clown. The poll received 330 votes with 61% disagreeing with Parry and hailing Johnston as an inspiration to young golfers.
Beef replied to the 'ShockJocks' saying that:
https://twitter.com/BeefGolf/status/888795947744063488
What followed was a series of supportive tweets for Beef that included pictures sent in of the golfer having selfies with his young fans. Perhaps now, the two Mikes will have seen just how well supported he is, and realise that they are the clowns, and rather vitriolic ones at that.
Guardian golf correspondent Ewan Murray perfectly summed up our feelings, with this no holds barred tweet:
https://twitter.com/mrewanmurray/status/888876917226692608
And Sir Nick Faldo was having none of it either:
https://twitter.com/NickFaldo006/status/888832333448699904
We particularly liked this tweet, which perfectly demonstrates how Beef is already giving back to the game:
https://twitter.com/leekie84/status/888802374986461186
Here at GolfPunk we simply love Beef and here are our reasons why.
When it comes to his generosity then Beef is well at the top of our list for awesome golfers. He takes his time to make sure that every autograph is signed and every selfie request is fulfilled. Simply put, he makes everyone's day. In the past I have seen him swarmed by fans. He had time for everyone of them. He's not doing it for any other reason than he actually gives a damn about how other people feel and he knows he can make people feel better about their day just by giving up a little bit of time.
Now, obviously no one's going to queue up for Mike Parry's autograph, but even if they did, you get the distinct impression that it wouldn't be in his rubric to do anything so selfless. Parry doesn't 'get' this kind of thing. He hasn't got the empathy, he hasn't got the class.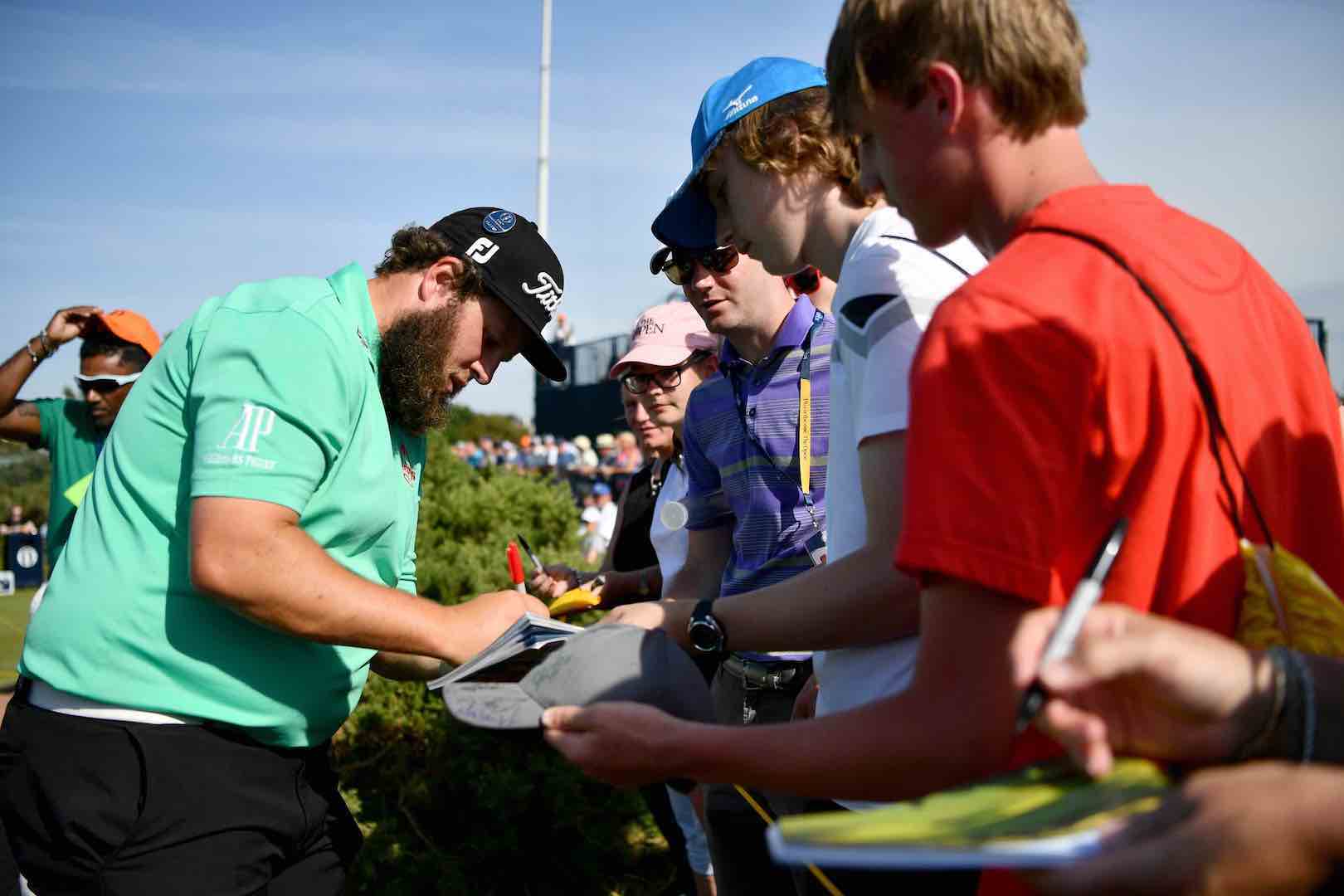 But there is more to Beef than just his relationship with his fans. He can also play, and play well. With two Challenge Tour wins and a European Tour title (at Valderrama no less where only the finest players prosper) to his name, he has proven his worth on the golf course.
He has also produced the goods at the majors most noticeably at Royal Troon last year where he finished eighth. Now the last time I checked, that is a clear sign of a player who can also inspire a younger generation with his game.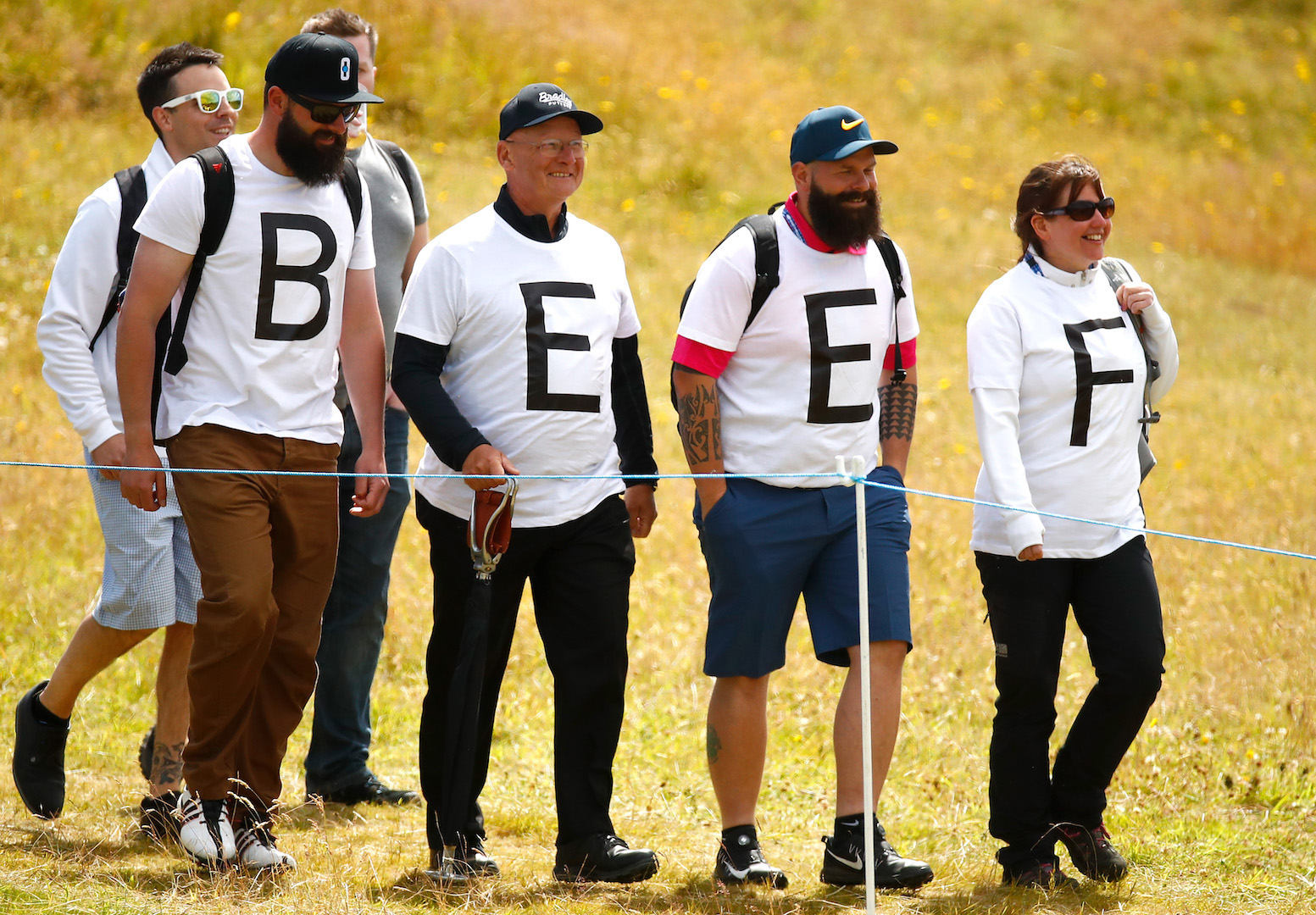 Beef has – what is commonly known as a 'personality' – an attribute to which Mike Parry is clearly not familiar. I don't know about you but I've never been able to fathom how a radio station with such excellent, empathetic broadcasters like Alan Brazil and Paul Hawksbee can tolerate an individual who has somehow made a career out of blathering out a cavalcade of hideous, mostly unpleasant white noise in the hope that if he says it loud enough and often enough, no one will catch onto the reality that he is a narrow-minded, narcissistic bore.
I understand that this is the way shock jocks make a living but you've picked on the wrong guy here. In short, Beef is simply a man who is enjoying life, enjoying his career and also giving everything he can back to the game. Now if that doesn't grow the game, then I don't know what will. Keep up the good work Beef. Here at GolfPunk, we are right behind you, and keeping our fingers crossed for another Top 10 finish at The Open to secure your place at next year's The Open in Carnoustie.
As for Mr Parry he should stick to talking about football, something which he may or may not actually know anything about.
Related: