Players
May 19th, 2017
Rory McIlroy pulls out of BMW Championship
Damn you, ropey rib!
Words: Tim Southwell Photography: Getty Images
Damn it all to hell and back, the world's best golfer (sorry DJ, he just is) has pulled out of next week's BMW Championship at Wentworth.
Four-time major winner and world number 2 (Yes, we can hear you DJ, it doesn't change anything...) has suffered a recurrence of the rib injury that kept him sidelined earlier this year and required surgery.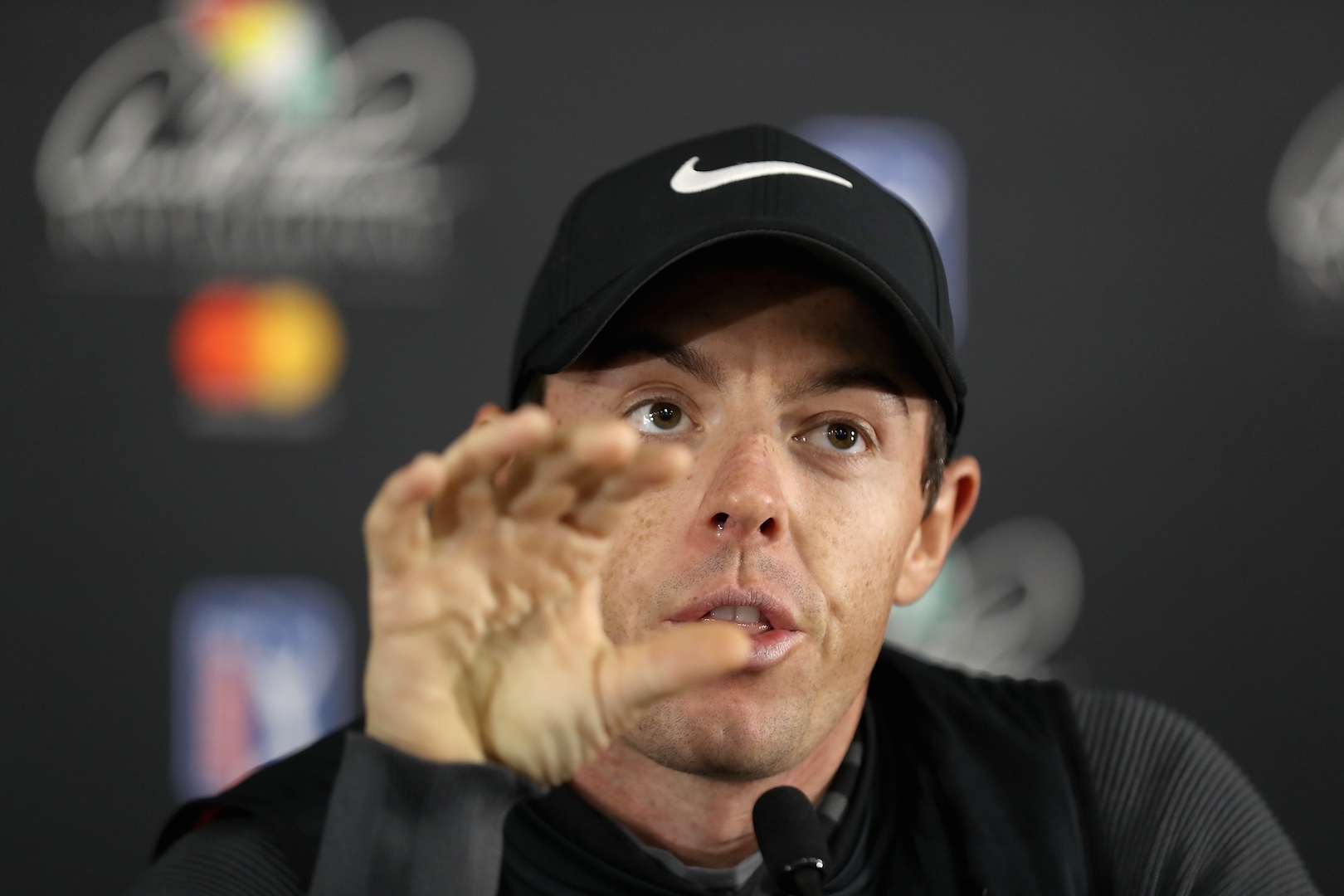 The 28-year-old (Crikey, I still think of him as being about 20! – Ed), felt discomfort during the recent Players Championship in Florida.
"I have been advised to take a conservative approach to my recovery," said McIlroy. "It is disappointing, but I have to ensure I make a full recovery."
Worrying news for McIlroy fans who must be starting to hear echoes of the messaging coming out of Tiger's camp over the last couple of years: 'Tiger just needs a bit more time for his glutes to start firing again', 'Tiger has to look after his body in a different way now and concentrate on the majors' etc etc.
Rory won the European Tour's flag ship event at Wentworth in 2014 but will have to wait for his chance to add another BMW title to his win list.
McIlroy originally suffered the rib problem in the off-season after hitting a lot of balls in practice as he tried to decide on new equipment after Nike decided to stop producing clubs.
It flared up as he lost a play-off to Graeme Storm at the South African Open in January, and he did not feature again until the WGC-Mexico Championship in March, when he finished four shots behind winner Dustin Johnson.