Players
Nov 21st, 2018
On the couch with Existential Golfer Eddie Pepperell
Time to blow your mind
Words: Tim Southwell Photography: Darren Arthur
Eddie Pepperell – The Existential Golfer
Eddie Pepperell is up a tree. GolfPunk put him there. Well, we asked if he'd do it and he happily obliged. It's the Monday of British Masters week at Walton Heath and Eddie is using his range finder to see into the future. He must be liking what he's seeing. Six days later he would be British Masters champion. He will also have pulled off the maddest hole in one most of us have ever seen. Eddie 'Crazy Ace' Pepperell can seemingly do no wrong on the golf course at present.
Off the course, he is one of the most interesting, outspoken and introspective sportsmen on the planet. His blog is remarkably candid and compelling, as Eddie discusses the highs and lows of tour life, juxtaposing emotions of triumph, fear and occasional guilt in equal measure. This is an interview I have been looking forward to for a long time. It's not often you get to meet a golfing existentialist.
Of course, he doesn't know he's about to actually win the tournament he is preparing for, a tournament win that will catapult him into the world's top 50, qualification for the lucrative WGC events and, more importantly, an invitation to The Masters next April.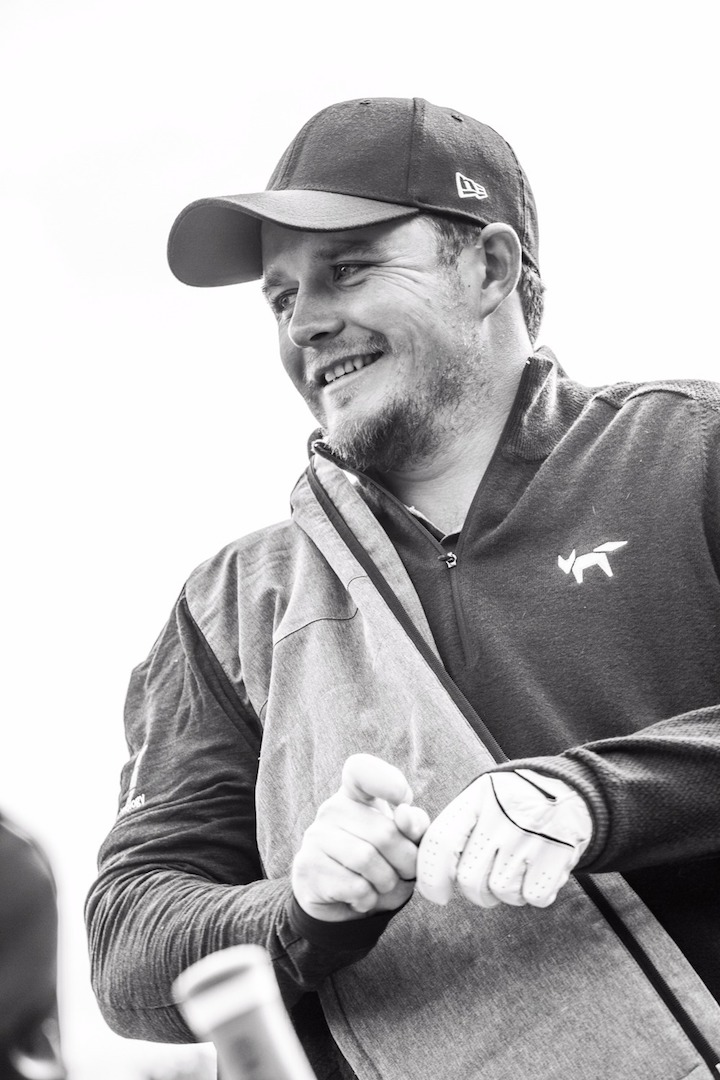 It was in February this year that Eddie got his first win on tour, The Qatar Masters. His second place finish at The Scottish Open saw Eddie pocket £500,000.00. His blog revealed that when he got home he celebrated by buying some posh chocolates and a flat white latte. But as he contemplated devouring the chocs, he penned the following words:
"Dare I say it, my recent success has almost caused a sense of affliction, which in itself, is slightly depressing. An example of this was the other day when after training, I fancied a coffee and someThornton's chocolates, as you do. I drove 10 minutes to the Orchard Centre in Didcot which has recently been renovated and now lies a Starbucks and an M&S food hall. 
"I got my flat white and wandered up the hill towards Thornton's, my mouth watering at the thought of demolishing a pack of Viennese truffles. Along the way though, I seemingly witnessed every man, woman, and child, who while all appeared happy enough, clearly weren't as privileged as me. 
"Therein lies my first affliction; "but I've earned this privilege." At this point, I'm the recent beneficiary of being pretty good at something, though not sensational, but critically, now very wealthy. After all, only a few days ago over £500,000 was transferred into my bank account. Let's go spend some money on coffee and fine chocolate." 
"At this point last year, I was probably writing a blog about Ryan Fox earning shit loads of cash and having the potential to buy a yacht, what is this system?" The irony. So I collect the chocolates, three packets for £9.50. Not cheap I know, but these aren't your average chocolates. "There's £10, keep the change, thanks." The least I can do.
When it comes to money, I hope I have enough curiosity to stop it consuming me, and confusing me even more."
See? The Existential Golfer. You half expect him to start quoting Nietzche or Kierkegaard. There's always something going on with Eddie Pepperell: Whether it's feeling guilty eating chocolates, giving his lob wedge to the only spectator following him at the Czech masters, or admitting to being hungover when he shot a final round 67 at this year's Open, you're very likely to hear about it. The good, the bad and sometimes the emotionally ugly, it's all up for discussion in Eddie's world.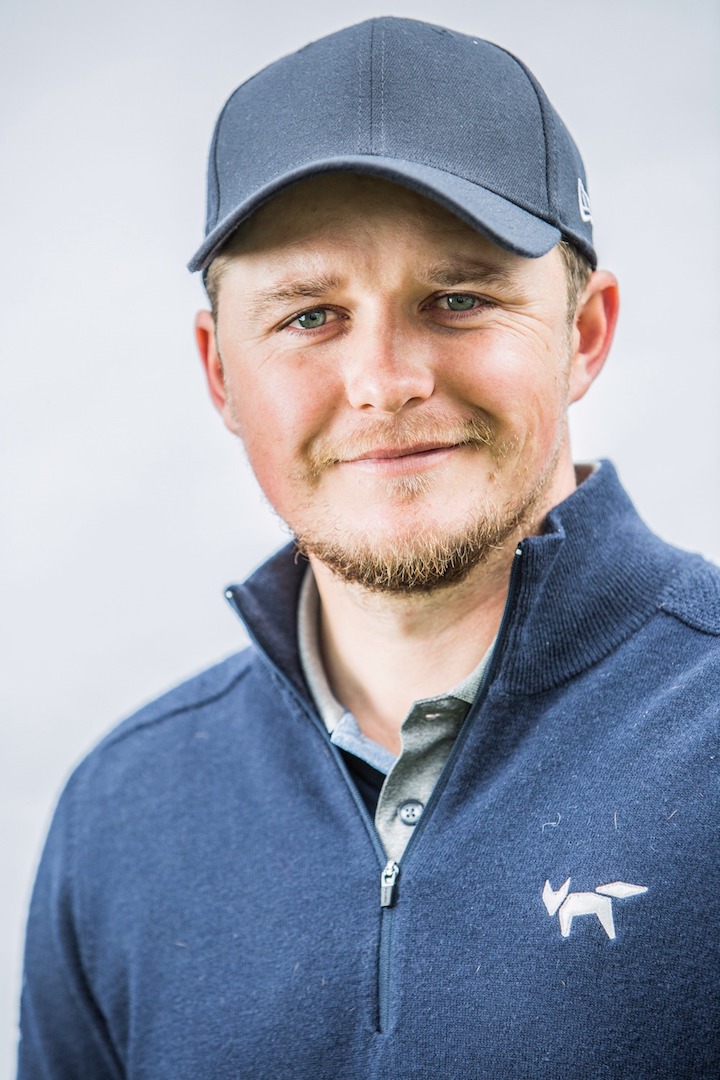 In 2012 you were foozling around on the mini-tours when you got an invitation to the Alliance on The Challenge Tour. You ended up winning that tournament – was that the moment you realisedyou can actually do something on golf?
"Possibly, I played in six or seven Challenge Tour events the year before and did OK-ish, so I had a little bit of confidence. I remember starting the year in 2012 and I wasn't playing very well. I'd played in a couple of EuroPro events which I found really tough for a whole host of reasons. When I got to the Alliance in France and I found myself in contention I remember having a real sense of 'make this count', and I did. From that moment onwards it's been a nice progression."
Winning in Qatar this year must have been quite a moment.
"Yes, it was like getting a monkey off my back, to be honest. I mean, I'd been doing OK, I lost in a playoff at the 2015 Irish Open and I could have won that, and I had some good showings. Looking back I think I was less ready to win then than I have been this year. I played a lot of really good golf last year but didn't manage to win. This year there is definitely a readiness within me to win."
You got close to the Ryder Cup team this year, did you think you had a realistic chance of making the team?
"Not at all, I didn't even know I had any sort of chance until I went to Prague when someone told me that if I won there I'd be in the team and I thought 'wow!', it really hadn't crossed my mind until then. I guess it shows that I've played a lot of really good golf since qualification began in August 2017. 
"Would I have been ready for it? Probably, but it might have felt slightly premature if I'm honest. I mean there are a lot of things I haven't done, I haven't played nearly enough majors although I've had a couple of good results in majors, but I feel I need to be proving myself more at the top level to be considered a sure choice for The Ryder Cup."
Did you watch it?
"Yes I watched every single shot and that's one of the reasons I wasn't that disappointed not to be playing! It's one of those events I've always adored watching. I loved every minute of it. I have to say I don't like playing that golf course (Le Golf National)! It's not like you can stand on the first tee and think 'well, I should beat you because I'm straighter than you' because you've still got to go and do it. I didn't appreciate the set up of that golf course at first, I didn't think it was going to be set up that harshly… it's the most stressful golf course I've played!"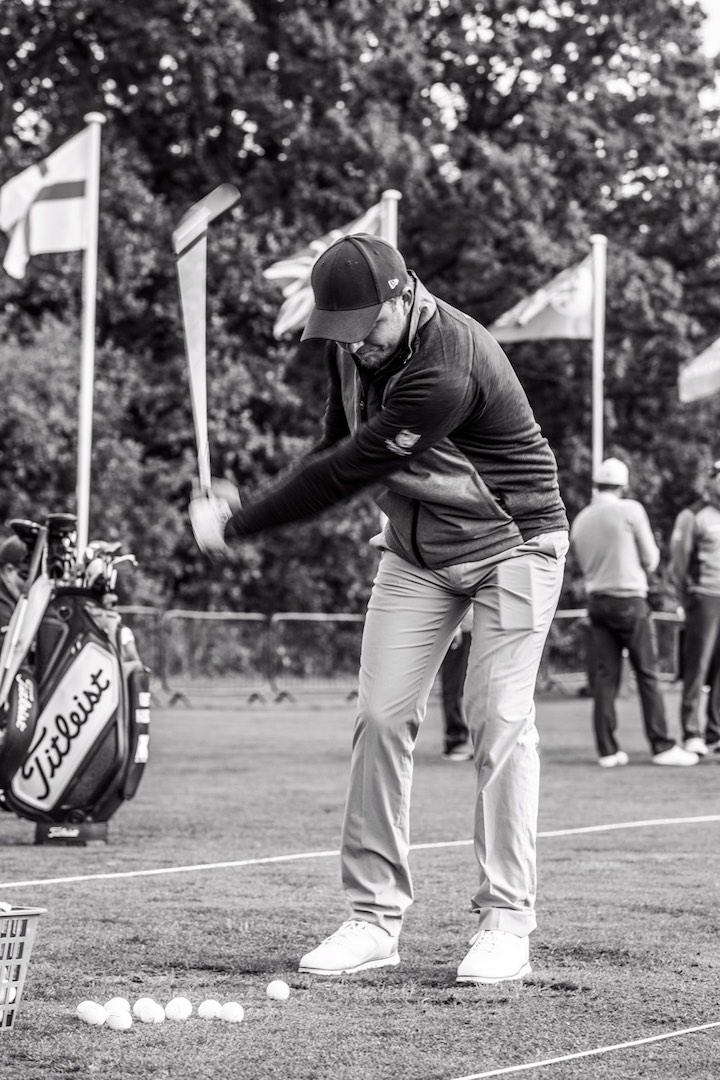 Your blog is not the stuff of your average tour pro…
"It goes back years really to when I was 18, 19 and I started reading a lot. I finally realised what was going on in my mind. I've always been a bit of a thinker but I didn't know how to think. By reading certain books I learned how to think and understood wow there's a lot going on here, and a lot of stuff pouring out of me like lava from a volcano and you've got to store it somewhere, a blog seemed the best place to do that. 
"As the years have gone on I've started to enjoy the writing process more and more. I've enjoyed the creative side of trying to become a better writer. Unfortunately I've found writing much easier when I've been through my bad spells, so that's probably why I haven't written so much this year, but I re-read some of the older ones recently and it was humbling and nice to do it because I saw some things I'd written two or three years ago and they were pretty profound. 
"There were lines from the blog at the end of 2016 when I lost my tour card, some of the stuff I wrote was quite raw and emotional and they had lessons in them that are handy to always remember.
"When I start to write I end up going down the rabbit hole deeper and deeper and I kind of like what I see down there in some ways, I mean it's deep in all of us but I'm never afraid of expressing my deepest feelings, fears, vulnerabilities whatever, because I am of the opinion that we've all got these feelings, it's the beauty of life."
What kind of books were you reading?
"Initially they were sports biographies and autobiographies. The first book I read was Lawrence Dallaglio's It's In The Blood which is a great book. I found it so insightful. All of a sudden I was recognising myself in another sportsman, and a very successful sportsman.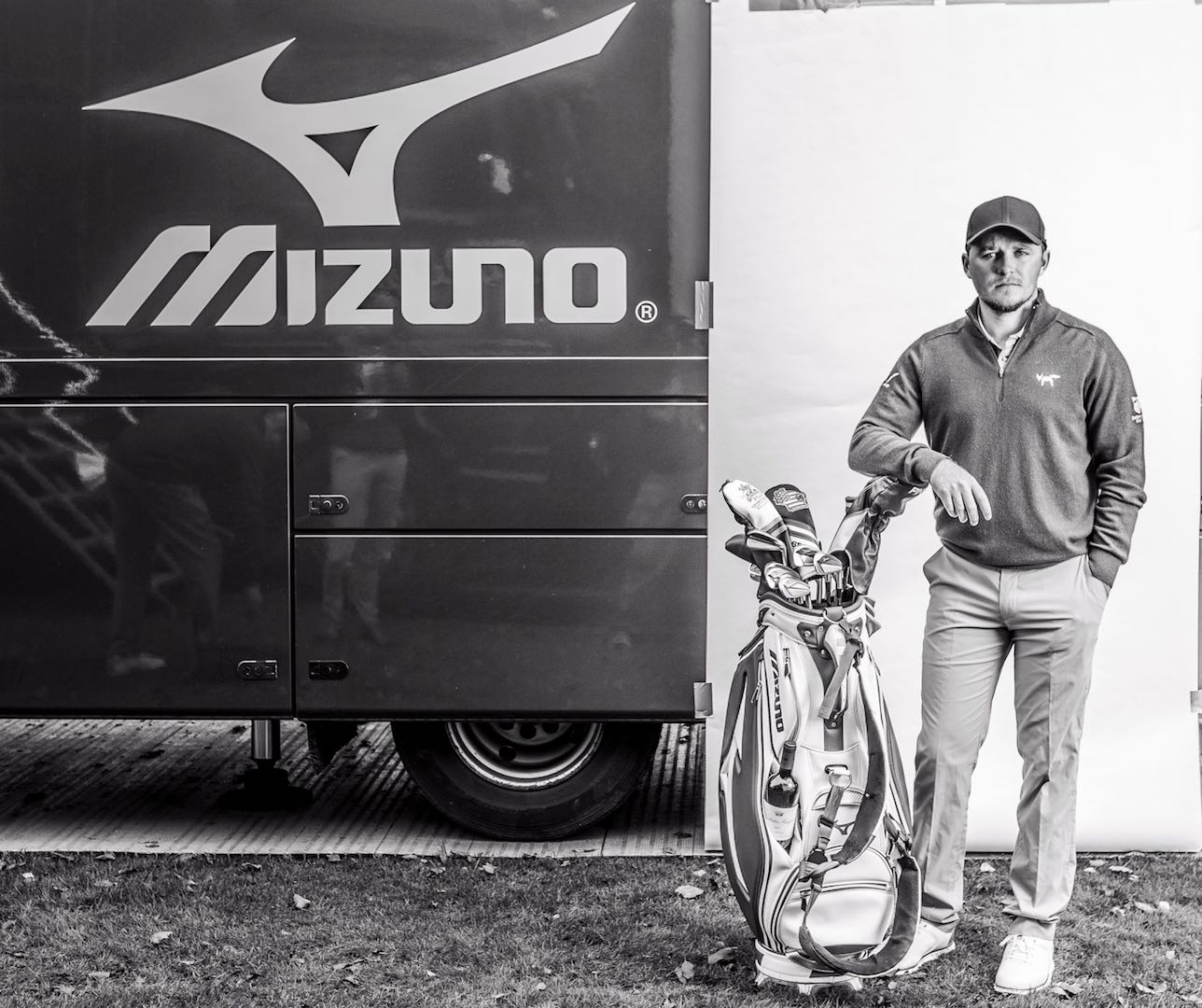 "You realise that Lawrence Dallaglio, Johnny Wilkinson, all these really successful sportsmen are full of imperfections, vulnerabilities, and fears and yet they're really successful. It made me understand that what you feel doesn't mean anything, it's what you do."
"After that it was all sorts of writers, Malcolm Gladwell, I always enjoy reading his books like The Tipping Point: How Little Things Make A Big Difference and Blink: The Power Of Thinking Without Thinking. I'd always think with Malcolm Gladwell that his books looked at things from a different angle and just by shifting perspective you see something in a whole new light. 
"I started to do that a little bit with my own golf and I've got better at identifying things in other people – not just yourself – you can learn a lot from yourself but there are so many other people on this planet and you can begin to put things together and pattern things and you can take out that something is beginning to make sense. I don't even have to experience it personally to learn, I can learn what's happening by identifying patterns.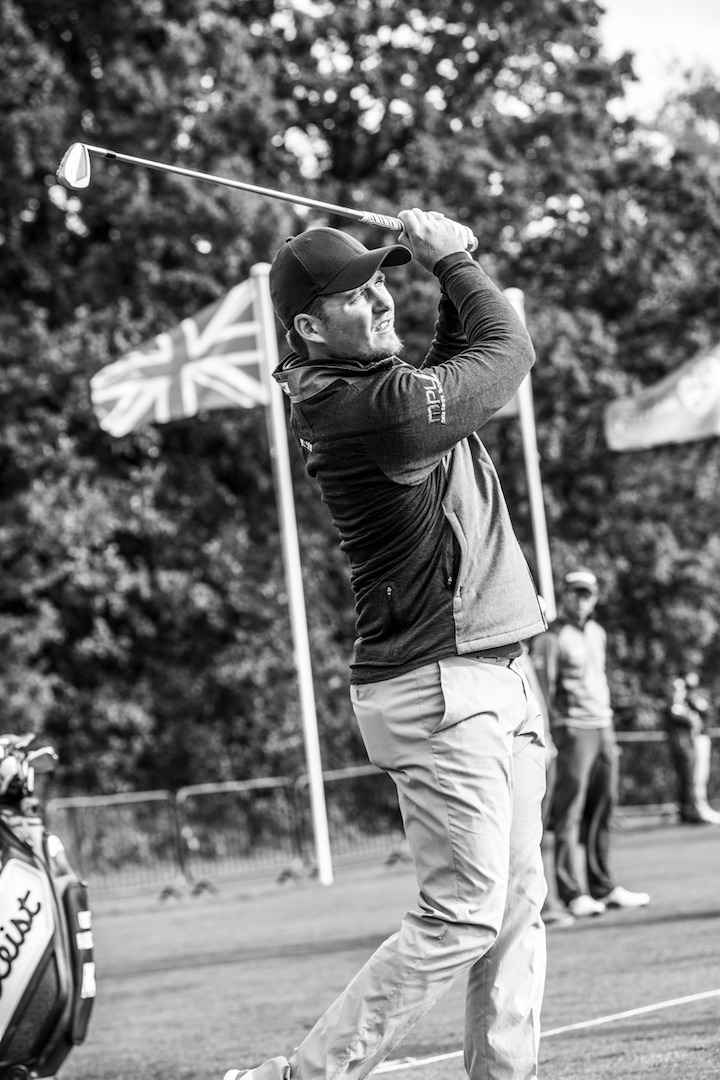 "For example you could look at something as simple as other golfers who are struggling and try to identify what it is that's making that happen, what patterns are occurring, or businesses – why some fail and some succeed –there are these invisible pools, patterns, cycles that exist and they're inevitable and they're unavoidable. 
"Complacency is seemingly inevitable after success. I've always thought that and I can see that and it's very difficult to avoid. I've always been addicted to the idea of failure, I've always been more attracted to the more nitty-gritty side of life because out of that comes great things." 
"Losing my card in 2016 is a perfect example. I'm of the opinion that what breeds success is really crap stuff initially, so when I Iost my card I wasn't panicking, my reasoning was I'm not unique, this is my opportunity to think, to rediscover what's going on and then improve, and then lo and behold my next high is much higher because of the low. You shouldn't be afraid of the lows, you shouldn't be afraid of failure – especially in golf! 
"Every week you're going to experience that, it's the beauty of golf, it's such a humbling sport. If you're just mildly reflective and aware as a golfer you're going to be able to think and behave well, because it is such a humbling sport."
The juxtaposition between success and failure on the golf course has always fascinated us at GolfPunk. I mean, you look at your local club pro and can't figure out why he hasn't gone on tour and made it, and then you look at someone else who is really successful on tour and you can't work out what the difference is…
"I like what you say about the juxtaposition between success and failure, there are people who look like they should be successful and they're not and some people who buck that, and you're maybe alluding to me… I mean I clearly do a lot of good things in my golf because I'm doing well, you don't just become successful if you're lazy. 
"I'm not a lazy guy, what I am is… when it comes to my golf and my work ethic I'm particularly thoughtful, which means that I don't have to spend as much time, I mean that's my dream. When it comes to eating chocolate truffles and drinking wine I love that and I don't think it gets in my way too much."
You've mentioned in your blog that your very mindful not to let success and money consume and confuse you. Most professional sportsmen wouldn't even think about that?
"The thing is, the reason I wrote that blog, it was the day I went to get chocolates and I was walking through the shopping centre and I was just observing other people, I'm not just staring at my phone. I'm seeing mum struggling with two kids in a pram, you see most people and surely then I don't think it's difficult for me to ask myself what does it mean that I've just had half a million put in my bank account for finishing second at The Scottish Open and these people are clearly on the breadline and are just trying to survive and that's where a lot of people are at and I'm not… 
"I'm not conflicted by it and I don't feel anything for it and I don't feel sorry for those people and I don't feel proud of myself either. I don't feel any emotion but I'm just aware that that is the situation, that is the reality. And I think I was just trying to articulate that feeling in my blog. I think I'll always think like that now as long as I'm observing other people, most people on the planet are more like I was five or six years ago when I didn't think like that. It's just being aware of other people."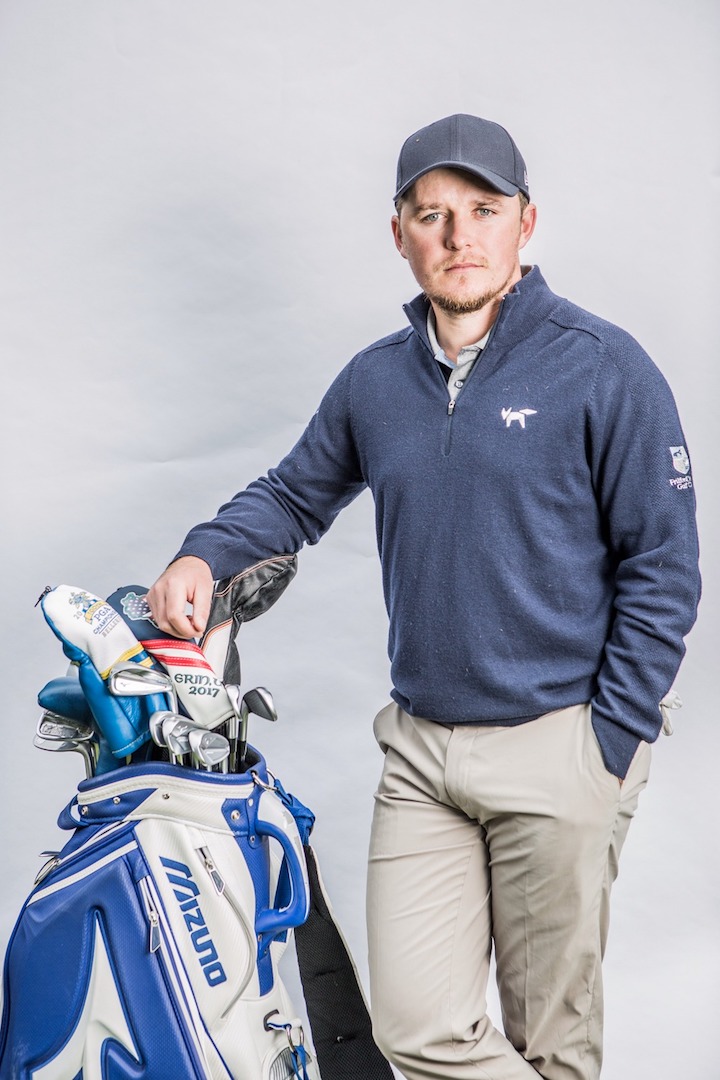 Is enough being done for those people who are struggling?
"Well, it's a political question… I've always said that if people were more responsible then people would be better off. The first thing you should always do every day is look yourself in the mirror and ask 'what can I do, why am I struggling, what can I do differently?' and if you can honestly say that I'm doing everything I can and things are still not working then maybe there is oppression but I can't think that applies to many people. 
"If you're in the UK nowadays you've got good opportunities... I'm pretty hard on that, be responsible for your own actions and things will get better for you."
"In some ways, I have socialist tendencies and in other ways, I'm completely the opposite like what I've just said, I don't think you should provide safety nets for people because you don't realiseyour own true potential until you take away the floor you're standing on. You need to make people feel vulnerable to get the reaction to light the fire, that's what I've found in my career and I see in lots of other successful people. Once you take that step forward things will snowball and the future will be better for you.
Who do you admire?
"I don't know really admire anyone in particular because I'm of the opinion that we're all imperfect, that's my starting position… I admire people who can acknowledge that, people that can admit that they can be wrong, people that don't judge. I don't think we should judge anybody because I think we all have the capacity to do really bad things and we all have the capacity to do really good things. I've never really had an idol."
What's the best thing about golf?
"We've alluded to it before that it teaches you humility because it's so difficult. I think golf has amazing antidote qualities, for example, depression… golf engages your mind so well… people who get into golf they completely love it and they get so enamoured with the game. If you're a kid playing golf it teaches you to socialise with adults, to be mature. There are so many positive properties in golf but I don't think it's going to be utilised fully for a lot of different reasons, one of them being because it is so difficult. Young people nowadays maybe want that quick fix of gratitude that golf doesn't give you, it's a journey."
What's the worst thing about golf?
"I was going to say the traditions but that's actually a wishy-washy response because some of the traditions are actually quite good, some are antiquated and we should get rid of. I agree with you, it does need to modernise. You could say slow play but, y'know, there are worse things in life!"
What does success look like now?
"Winning was great, I felt really good when I won, not because I beat everyone but because no one beat me, that was quite a revealing thing for me, that's where I got my buzz. Also, because of the nature of my game, I'm not one of these super duper bombers like Brooks Koepka, so winning for me at the highest level is always going to be more about skill and that's quite an enticing objective.
"So I think I'm going to really enjoy this journey of trying to become a really good golfer via thought, skill, artistry in a way, that's what I want to see – being consistent throughout the journey – that's what success looks like to me.
"The idea of winning majors etc really doesn't do anything for me, if I think about it it doesn't stir up any emotion in me. I don't want to kid myself so I just concentrate on the journey."
Eddie Pepperell, we will be with you every step of the way.
Related:
GP Exclusive: How To Shoot 59 with European Tour history-maker Oli Fisher!