Players
Aug 11th, 2016
Olympic Golf Champion for 111,951 calendar years...
Who will take George Seymour Lyon's gold?
Words: The Brigadier
Introducing George Seymour Lyon – the last Olympic golf winner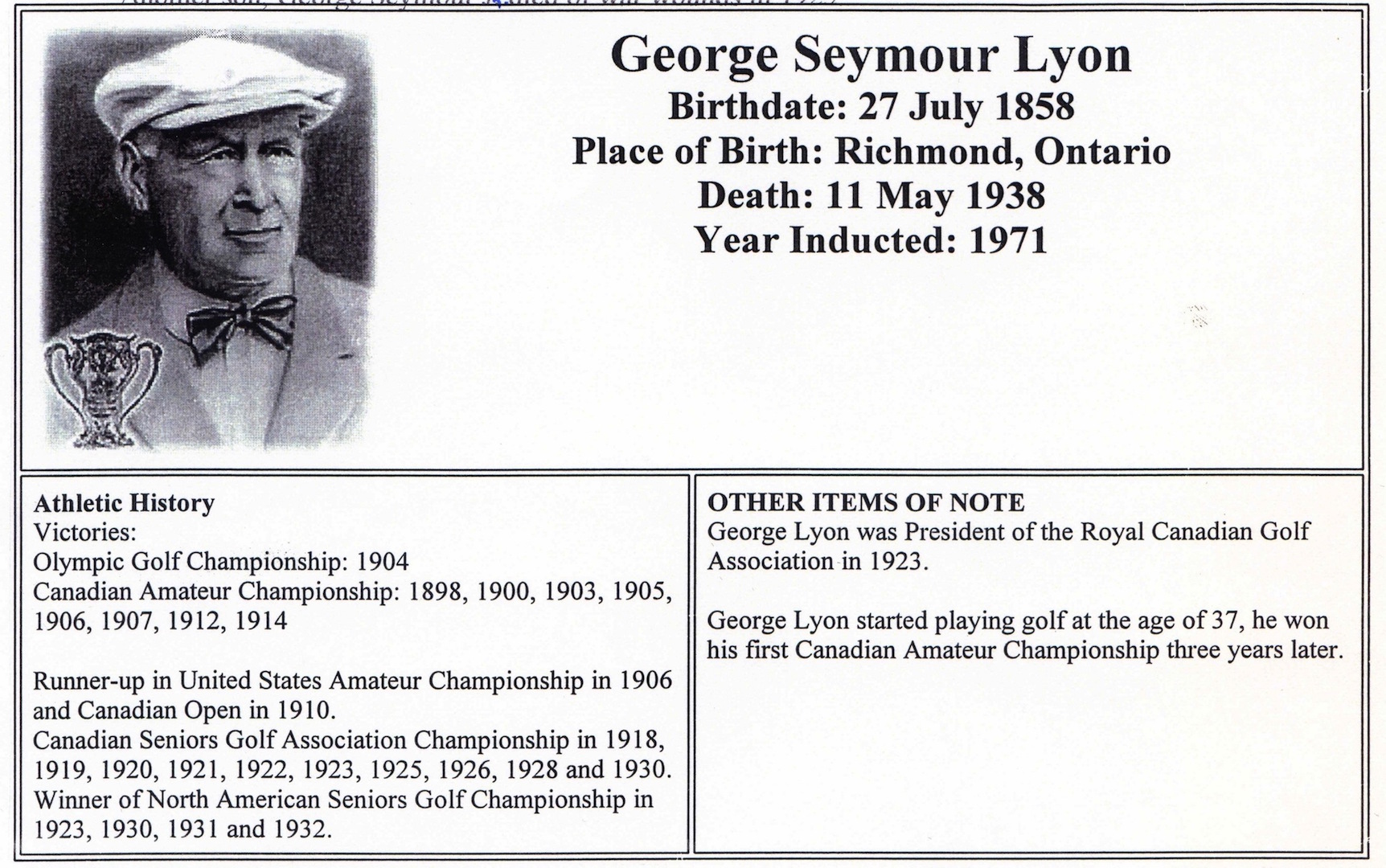 Old mucker of the Brigadier's as it turns out.. Over to you Brig...
I'd like to transport you back to the summer of 1904, and what a summer it was. My old mucker George Seymour Lyon was in fine foozling form down at the Glen Echo Country Club in St Louis.
George had only taken up the great game some eight years previously, but as a splendid all-rounder type, he soon got into the swing of things. And, of course, he was a proper amateur, fitting in his foozling around his job as an insurance salesman. A genuinely good chap, he was also known to like a dram or two of Scotch.
As a Canadian citizen he always seemed to have a little Maple leaf flag on his bag, so he couldn't be accused of being an America. 'Plus ca change, plus c'est la meme chose', as they say!
Now back in 1904, the Olympics were then the young upstarts against the long established traditions of golf. Indeed, it was only the third ever Olympics as we know them – no disrespect to the Greek lads and all that.
But I have to say they put a lot more imagination into the format than this current bunch has managed.
There were team-play tournaments, putting and long driving competitions, with a matchplay event as its climax. None of your 'why don't we just have a standard four day stroke play tournament, so we don't have to put any real thought into it' nonsense.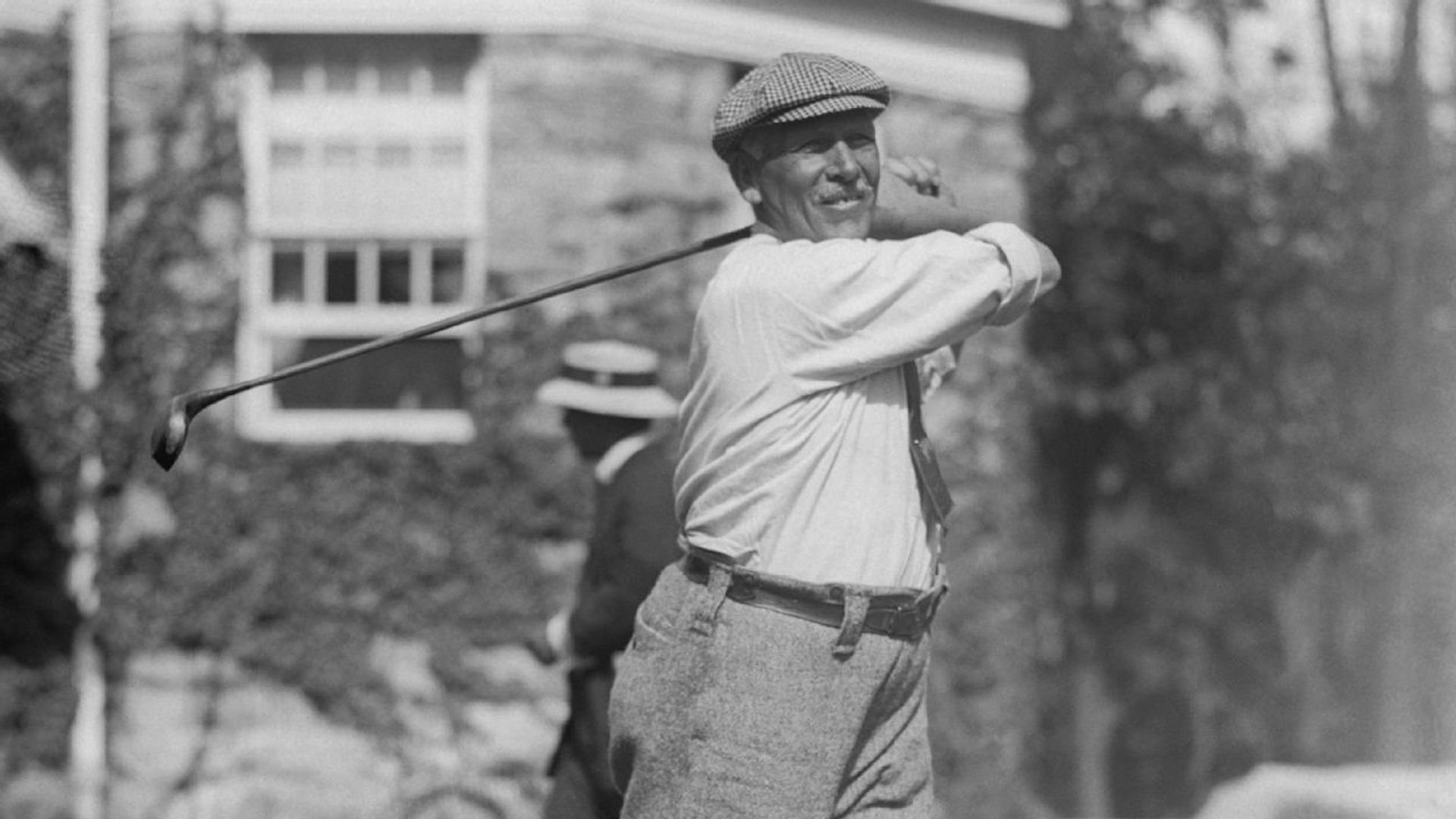 So the scene was set for one of the mighty golfers - (mostly young Americans) to storm to glory and bag themselves the coveted (and very large) trophy. But the story unfolded in a way no one, not even George himself, could imagine.
George was a middle-aged insurance salesman with a swing so unorthodox it made Branden de Chambeau look positively text book. I'd often while away the small hours with George sipping scotch and reliving our days in the Raj. George was a popular chap alright and, considering he'd only taken up golf eight years previously, he was on no one's radar to win – just turn up, soak up the atmosphere (and a bit more scotch) and toddle off back to Canadian obscurity.
But of course, George only went and won the bally thing didn't he? It was on of the most remarkable stories in sporting history, a real life individual Leicester City miracle. And the reason you've never heard of him until now is because golf was promptly dropped from the Olympics the following year. Now it's back we must give George the 'props' he deserves – I believe that's you youngsters call it...
Unlike Rory & Jordan et al who will take on a (rather unimaginative) four round stroke play event, back in 1904 the Olympic golf tournament was comprised of a 36-hole Monday qualifier followed by five days of 36-hole matchplay.
Now, I've done the odd Longest Day Challenge (72 holes in a day) and just about lived to tell the tale but for a 46 year old who liked a late night livener, playing against a bunch of athletic whippersnappers, this would all surely be too much.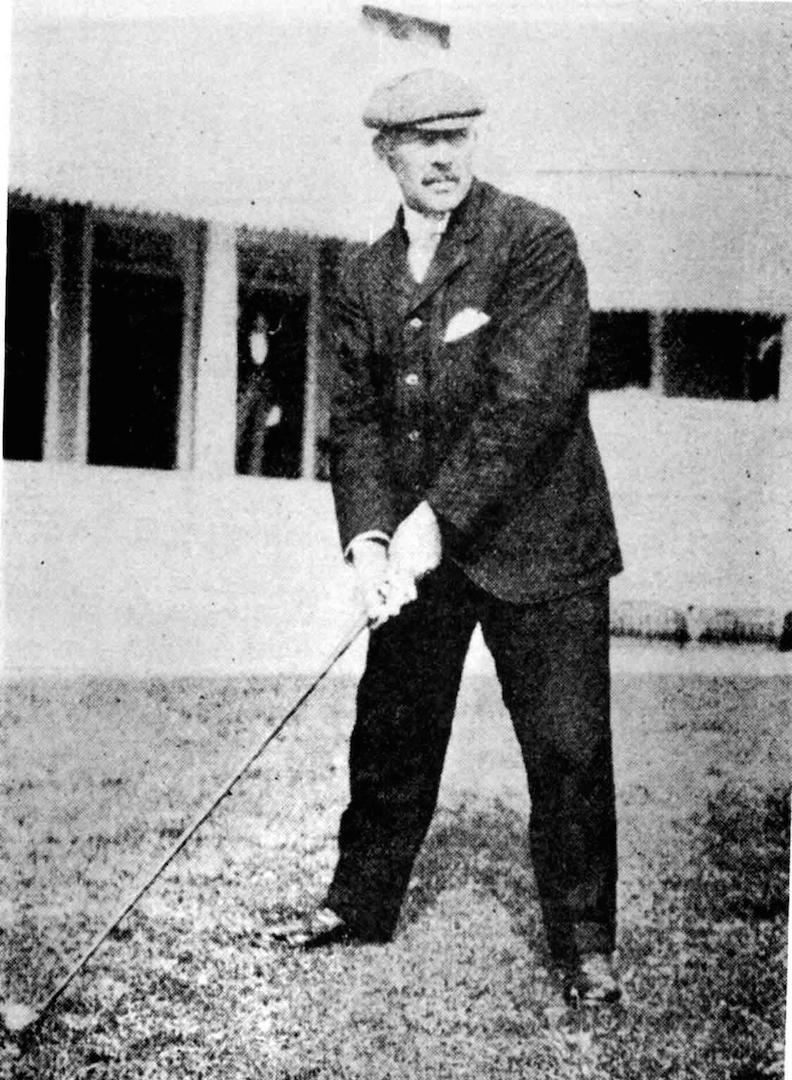 George traveled the 750-mile journey with two team mates from his Toronto home to St. Louis for the Olympics. Even to those of us around him, he clearly no chance in a competition that effectively became George versus the USA after his two team mates failed to make it through qualifying.
"George." I said to him on the eve of matchplay proper, "It's already been a hell of a ride, old stick."
But George had an unusual glint in his eye, one I'd not seen since the Royal Jersey Open of 19001, where he destroyed a field of Open Champions after one of them referred to his swing as resembling "an orangutan playing the drums". George had received similar taunts during Olympic qualifying and his gander was clearly up.
It came down to a matchplay marathon between the so-called no hoper, Canadian George, and 71 of the USA's finest, most of whom were half his age. But George was determined to show the world he was made of sterner stuff than they imagined. As each opponent was vanquished, the local press started to get on board.
"He is a veteran whose sinews are of iron, and with a temperament as phlegmatic as an Algonquin Indian," said the Chicago Evening Post's George Westlake, from before offering up a start caution.... "But can he last?"
George was in the final now and up against the young golden boy of American golf, Chandler Egan, a 21-year-old Harvard protege whose swing was like silk compared to the 'labourer's heave' that George was labeled to possess.
Egan had just won the U.S. Amateur title and was a massive favourite to put the middle aged Canadian to the sword in double quick style. But Egan allowed himself to be drawn into a power battle with George who could really launch nit back then. Egan's swing started to falter as he went after distance over accuracy.
By the time they got to the 15th, George was 1up and I was five sixths of my way through a flask of 77 Glenfidditch. Could the impossible be about to unfold? George drilled his drive down the middle at 15 and I fairly whooped my appreciation: "Good, shot, old boy" I said.
Egan looked rattled. How could he possibly lose to this Canadian buffoon? Egan promptly hooked his drive, George marched on down the fairway and, not for the last time, I dropped my bacon sandwich.
The glint in George's eyes was now more like thousand yard stare. He was allowing himself to peer into history. "Pull yourself together, man" I muttered under my breath. "This is no time for golf trumpery."
I needn't have worried. George nailed his drive at 16 and Egan repeated his misery of the previous hole. Lo and behold. George Seymour Lyon, 46, from Toronto Canada, was Olympic champion.
George brought home the huge Olympic trophy to Toronto and when his brother-in-law, who was among the hundreds there to greet the new sports hero, suggested he must be tired when he got off the train, George just smiled: "Yes, but I'm not too tired to dance!"
A fine fellow called Michael G. Cochrane has now put pen to parchment and written a book on the old fellow. And by Jove does he have a way with words!
"Remember that before Tiger, there was a Lyon," he writes. Oh, how we laughed.
Related:
The 2016 Olympic No-shows #Berks