Players
Aug 7th, 2017
Martin Kaymer 2010 USPGA win
Now that was a dramatic finish...
Words: Rudi Schaarschmidt Photography: Mike Meyer
After winning the USPGA in 2010, Martin Kaymer decided to do that thing that some super-successful tour players inexplicably do – change their swing. He was then World Number One but his search for the ultimate draw shot (a shot he believed was necessary for him to compete at Augusta) lead to a rapid slump in form. He missed the cut again for the fourth time in 2011 at Augusta and everything was suddenly going wrong for the dude from Dusseldorf.
https://www.youtube.com/watch?v=m8pDErZo4m0
By the time GolfPunk caught up with him back stage at a Hugo Boss shoot in 2012, Kaymer, had dropped to 32nd in the world. It's a good job we stepped in because three months later he was rolling in 'that putt' to climax the Miracle at Medinah and yank the Ryder Cup from the clutches of the, errm yanks.
Here's where his head was at the time. We've all been there, when things conspire and it feels like you've barely played the game before. Suddenly, the golf swing, something so simple and natural seems like the most insanely complicated and difficult thing you've ever done. Let's get inside Martin Kaymer's mindset and see what he did to bounce back so spectacularly...
"Shot happens – to coin a phrase – doesn't matter if it was a good or bad one. It helps me keep a balance and approach the next shot with a clear mind."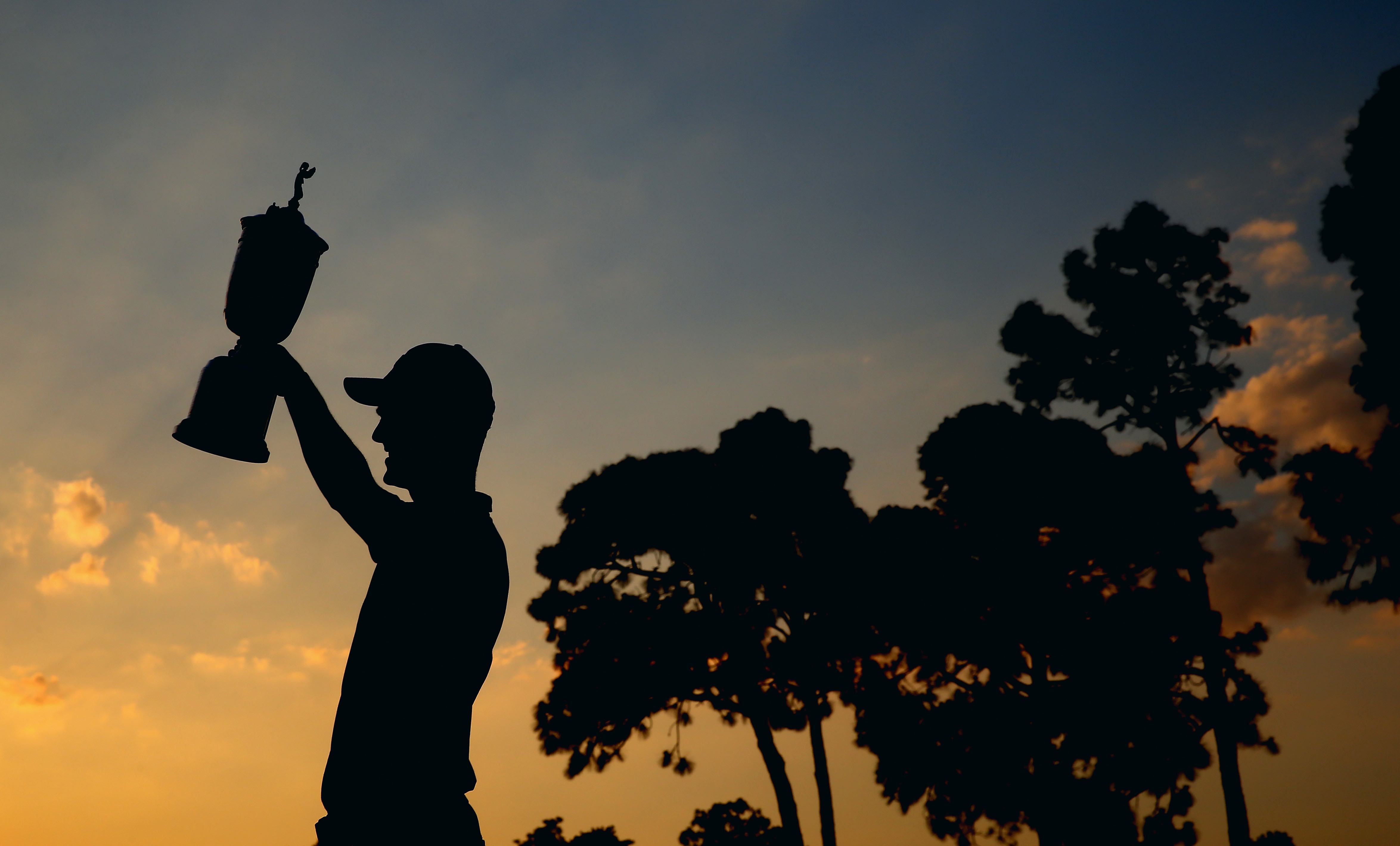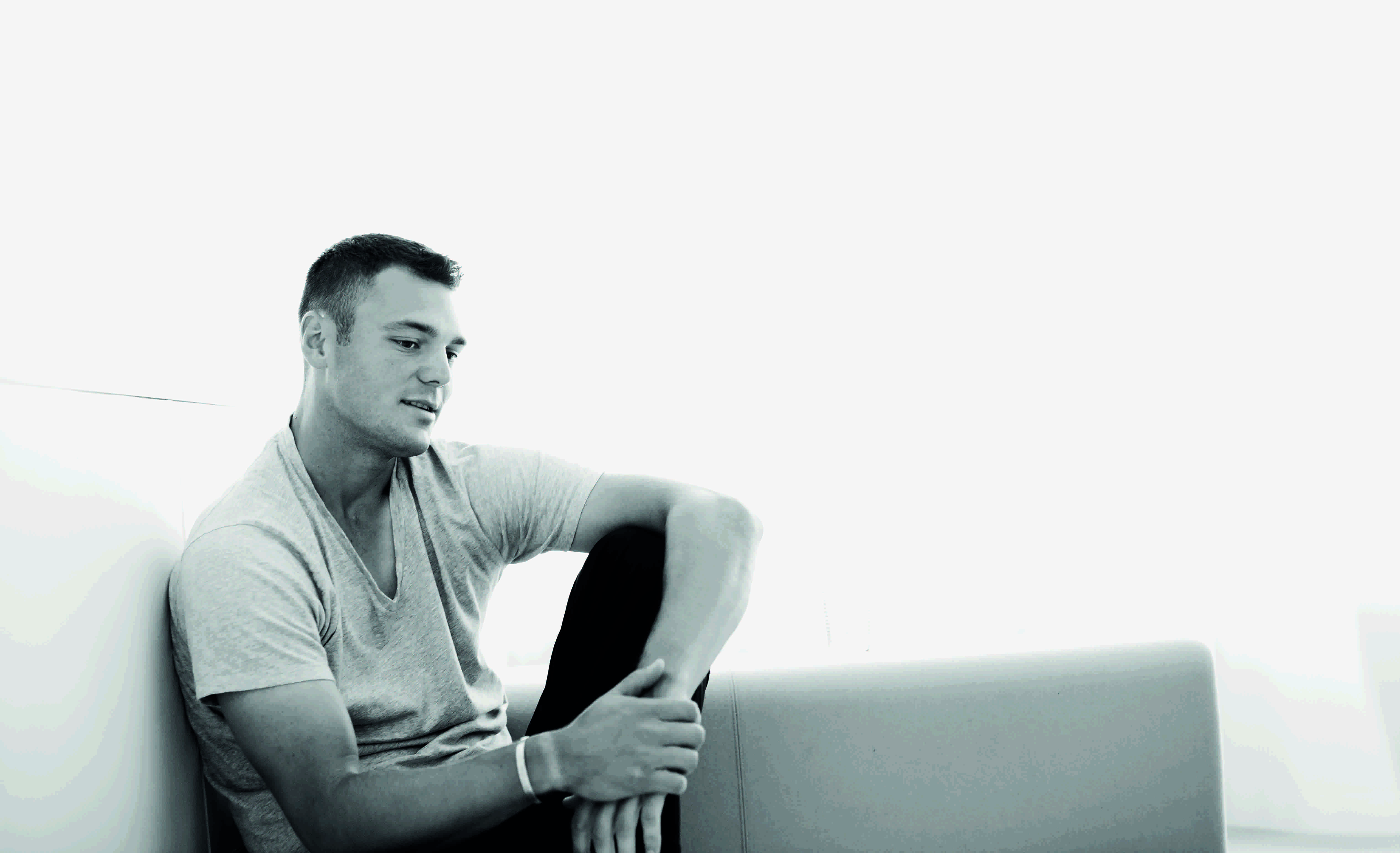 Martin Kaymer exploded onto the world scene with such pace and force you could legitimately question whether he'd 'done a Robert Johnson' and sold his soul to the Devil in exchange for his talent.
He won his professional debut. In fact, he won two out of eight events on the Challenge Tour, and shot a magic 59 at the Hapsburg Classic, before flicking them a quick 'Auf Weidersehen' to play with the big boys.
He became Rookie of the Year. Then he won the opening event of 2008 in Abu Dhabi and on home turf at the BMW International. As opening statements go, his was 'roll a tank on your lawn' clear.
"You've got to watch this kid play," said Ernie Els at the time. "He's going to be something, I promise you."
That prophesy came true in 2009 where Kaymer lead the Race to Dubai from the off, and only a freak Go-Karting accident, which required eight screws and two metal plates in his foot, prevented him cruising to victory.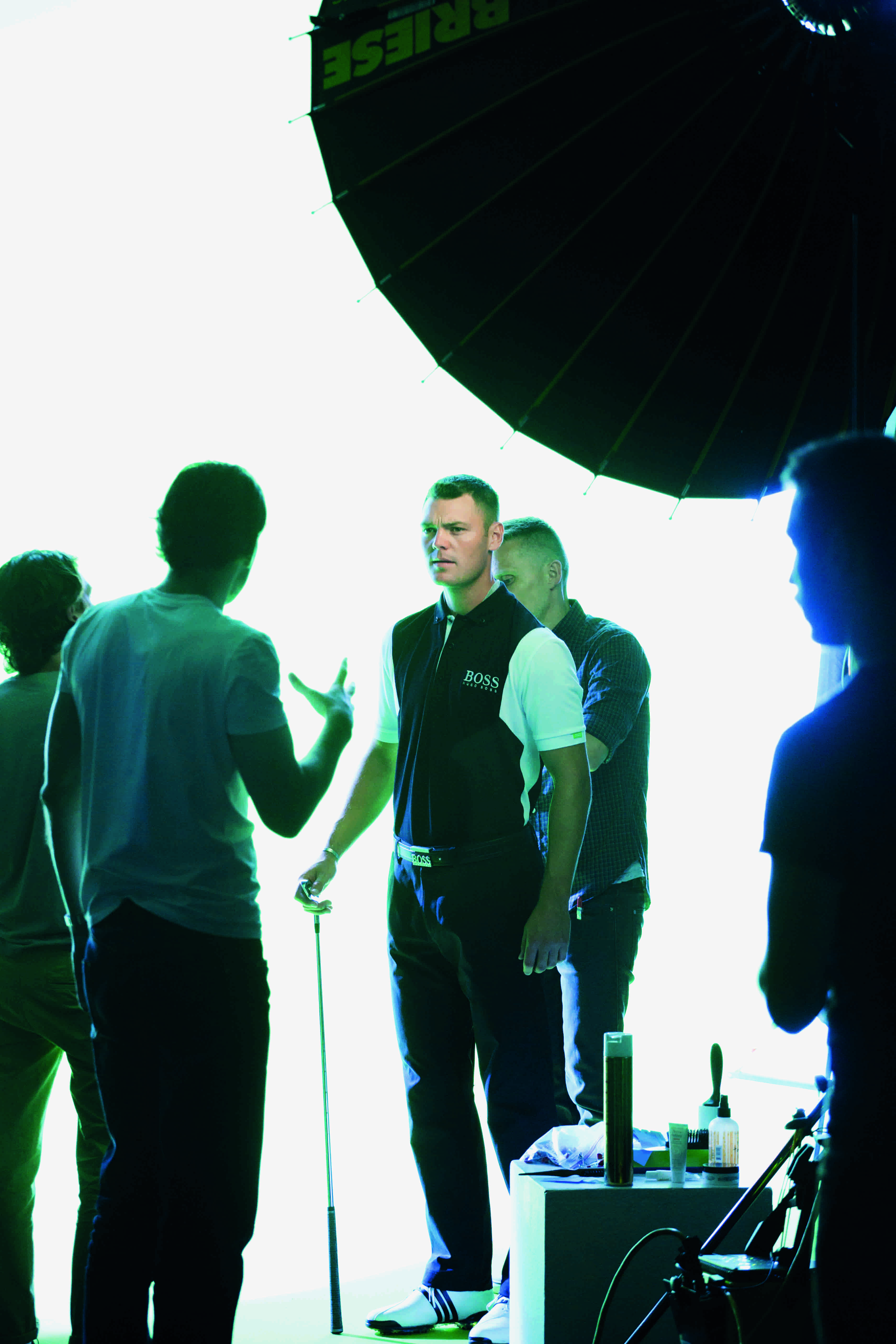 He came back determined and set about his mission defending his title in Abu Dhabi and threatening at every event he turned up at. His menacing presence and bionic foot earnt the nickname 'The Germanator", which he ruthlessly lived up to when he bagged that debut major at the US PGA Championship, adding two further victories straight after. He was crowned Race to Dubai champion and a few months later became World No 1.
When he holed the winning putt at Medinah to bring the Ryder Cup home in the greatest come back ever, you'd be forgiven for thinking that his career had beena breeze. But that wuld be to gloss over the fact that, in early 2011, with the entire world seemingly at his beck and call, Kaymer decided to change his swing, leading to a massive slump in form and some serious questions about his game and career...
You've said, that you would've been better off telling nobody about your swing changes because now you have to explain yourself over and over again…
Yeah, let's clear a few things up. I started with the swing change in Augusta two years ago. But I didn't change my swing for Augusta…
…that's not how it was reported.
That's not my fault. I tried to learn a draw. To get a sense of how the muscles feel and what I have to do with the club to hit a draw. I want to improve and part of that is to have as many shots in the bag as possible. The trick is to manage your knowledge…
Yeah, but my gran can hit a draw. Are you telling us that you couldn't?
No, I couldn't. And at 25, I couldn't go on knowing that I'll be playing golf for another 25 years without that shot in my repertoire. It's like being a tennis player and only being able to hit forehand. At some point the ball comes to your backhand. Then what do you do?
Would you chop off your big toes for the perfect golf swing?
Ehh? No…
Sell a kidney?
For real? No!
After posting opening rounds of 65-65, Martin Kaymer went ton to record a stunning eight shot victory at Pinehurt No. 2 to pick up his firts U.S. Open Championship. Two months earlier he won the Players which meant he had won on both Mother's and Father's Days. Which is just selfish really. 
American philosopher, Malcolm Gladwell, theorises 'it takes 10,000 hours of practise to become an expert'. True?
Well, there are no short cuts. You need to know you can rely on your game in high-pressure situations. I now can play a draw but have to get used to my fade again. To be honest: I don't care if people are putting pressure on me. I just want to work patient and step-by-step.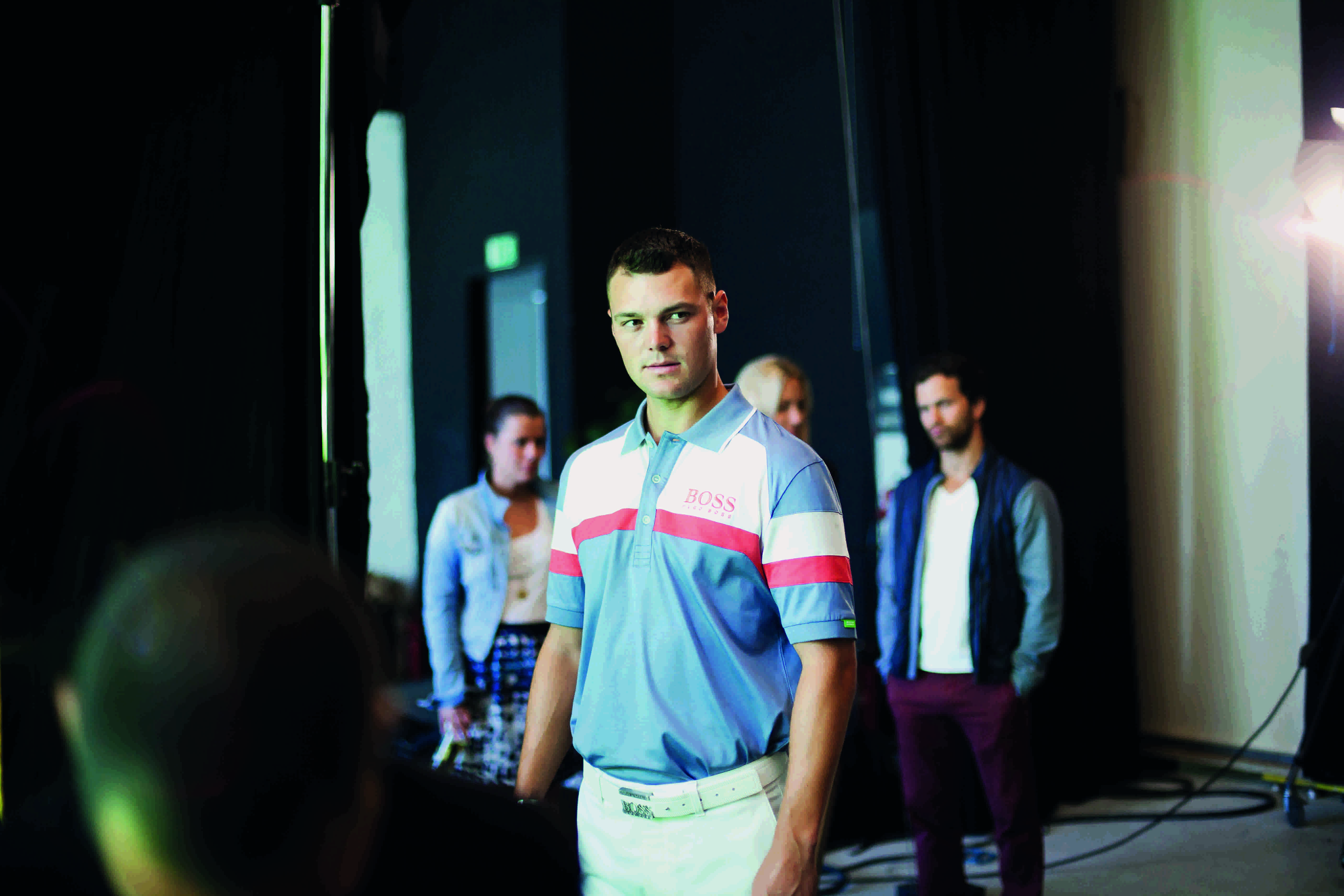 Some German papers at the moment are running headlines like "Kaymer's Crisis". Does it hurt that the media coverage is that extreme?
We are entertainers. The fans are disappointed if they don't get the entertainment they expect. And, of course, everybody demands top performances all the time. That's why a lot of things get over dramatised. A couple of years ago, I read the headline "Kaymer, our Golf-Messiah!" And now: "He's in the deepest hole of his career." The pendulum swings in both directions. I cannot change that.
So, basically let's stop talking about it?
It's just annoying when people don't listen properly. If I explain it to you, and in one month time you ask me again, then I just don't know why we did the interview in the first place.
Honestly, I just lose interest. I've extensively explained it two or three times on my website and on Facebook. [READ HERE: http://martinkaymer.com/blog_de/items/420.html]. A lot of people get what I'm doing, but some don't even want to understand what I'm doing because their frustration is higher than mine. Like I need to live up to their expectations…
Do you Google yourself? You don't seem the type…
No, a lot of the stuff just passes by. I read the posts on my website and on Facebook. Not all of them but a lot. And I do think about it, if some of them have a point. A young boy once pointed out that I miss a lot of putts to the left. I wasn't aware of that. I talked to Günter (Kessler, his coach), we changed a couple of things and the problem was fixed.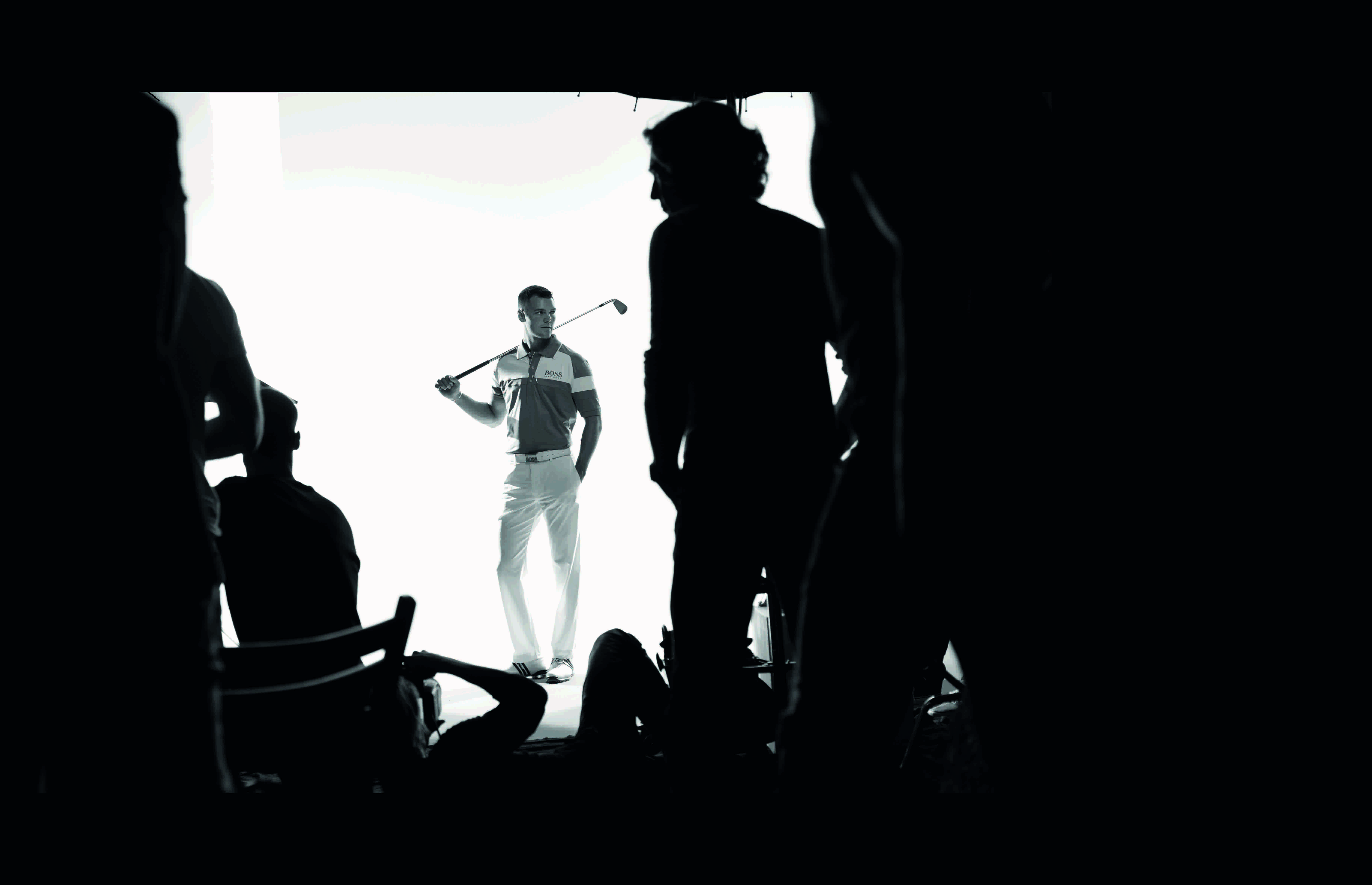 Well, we looked at your site and 80% of the posts are a love in. Very supportive fans. Still there's always one...
It's a pity when the criticism focuses on other people. For example, when people write that it's time to change the coach or manager. What do they have to do with it? I'm the one who is standing on the course. My team can only help me prepare in the best way. It doesn't have anything to do with photo shoots for Hugo Boss or other obligations. I'm the one to decide if I want to do it or not. I would not take obligations if my capability of performing on a high level would suffer. Also, here's a small fact. You cannot think about golf 24/7, sometimes I need some distraction and variation.
Rory has become America's new beau. Is that a relief to you or are you envious of it?
I am very happy for Rory. He is a great guy and a great player. As long as I get a little" love" as well I am happy…
Have you ever had a 'surprise shank' mid-tournament? If so, can you explain what happened.
No, not many surprises. I am German…
We're just trying to relate to you in a way we can understand…
A lot of people say that you should use your good shots as a positive example and take motivation from them. But what do you do with the bad ones? I try to look at every shot neutrally. Shot happens – to coin a phrase – doesn't matter if it was a good or bad one. It helps me keep a balance and approach the next shot with a clear mind.
Is that practice or talent?
That's practice. To achieve this mental status is just practice. You have to put a lot of work into it. I talk a lot to Johan (Elliot, his manager) who knows a lot about golf as well as to Alvaro Quiros. It's quite interesting to talk to other players about how they feel about certain shots, what they think and how they motivate themselves.
Tiger pulls off some of his best shots in pressure situations. Others collapse. Does pressure support your performance?
I think you could see that during the PGA Championship. It was enormous pressure and I loved it.
When you won the PGA, did you see the notices in the locker room about the bunkers (Dustin Johnson famously grounded his club in a bunker that he thought was scrubland – incurring a penalty and ultimately costing him the title).
Yes.
Did you take them all down so no one else could see them?
No, clearly that would be the wrong (yet fiendishly clever) thing to do.
Is the Wanamaker Trophy the heaviest trophy you've ever held and if not, what is?
Yes, the Wanamaker wins by a very long margin.
Before you received you first big cheque you said that money does not matter for you. Has that changed now you're a millionaire?
Yes, of course. Money makes life a lot easier. One of my best friends is struggling to find a flat and a job at the moment. That's what you go to school for: to find a job and build a life of your own. I'm lucky enough that I don't need to bother about stuff like that anymore.
If we asked you to build a fence would you a) call a carpenter b) go to the hardware store?
Depends on if I think I have the time or not. To do it myself that is.
You changed your caddie back in 2012. Why?
I was getting along really well with Christian. We had great success. But during any career you work with a number of different caddies and at some point you realize what kind of personality fits you. Christian is a great caddie, but I had great success with Craig [Connelly] in the past and we had a lot of fun on the course together. In terms of personality and character Craig and I are a better fit.
Then why change in the first place?
Same reason I learnt to hit a draw. I needed to try different things out to see if I could advance myself. I'm big enough to admit that not every decision I make will be the correct one.
During the Open Carlos Tévez caddied for Andrés Romero. Could you think about…
…yes, just ask Bastian Schweinsteiger.
What about the Olympics 2016?
The Olympics are the greatest event of all for me. Every day I'm thinking about 2016 in Rio. I've talked to my physiotherapist and Günter about what to do. I want to be 100% in Rio. That's what it's all about. A lot of people forget the reasons for all the practice and the swing improvements. It's because I have so many big tournaments in front of me. And if I play at the Olympics I don't want to finish third or fourth.
What's the most special thing about the Olympics?
It's that team spirit. You could see the joy in the faces when the athletes were walking into the stadium. And the masses that supported their athletes from back home. That's just sensational and it's going to be – pending something incredible happening – the most emotional moment of my career.
Do you relate to the pressure and expectation that is all focused on Olympic athletes, then?
Yes, for sure. Nobody has higher expectations on me than myself and that second album would have been last year I guess and I walked away from 2011 quite happy!
Related:
Top Amazing Players Who Never Won The USPGA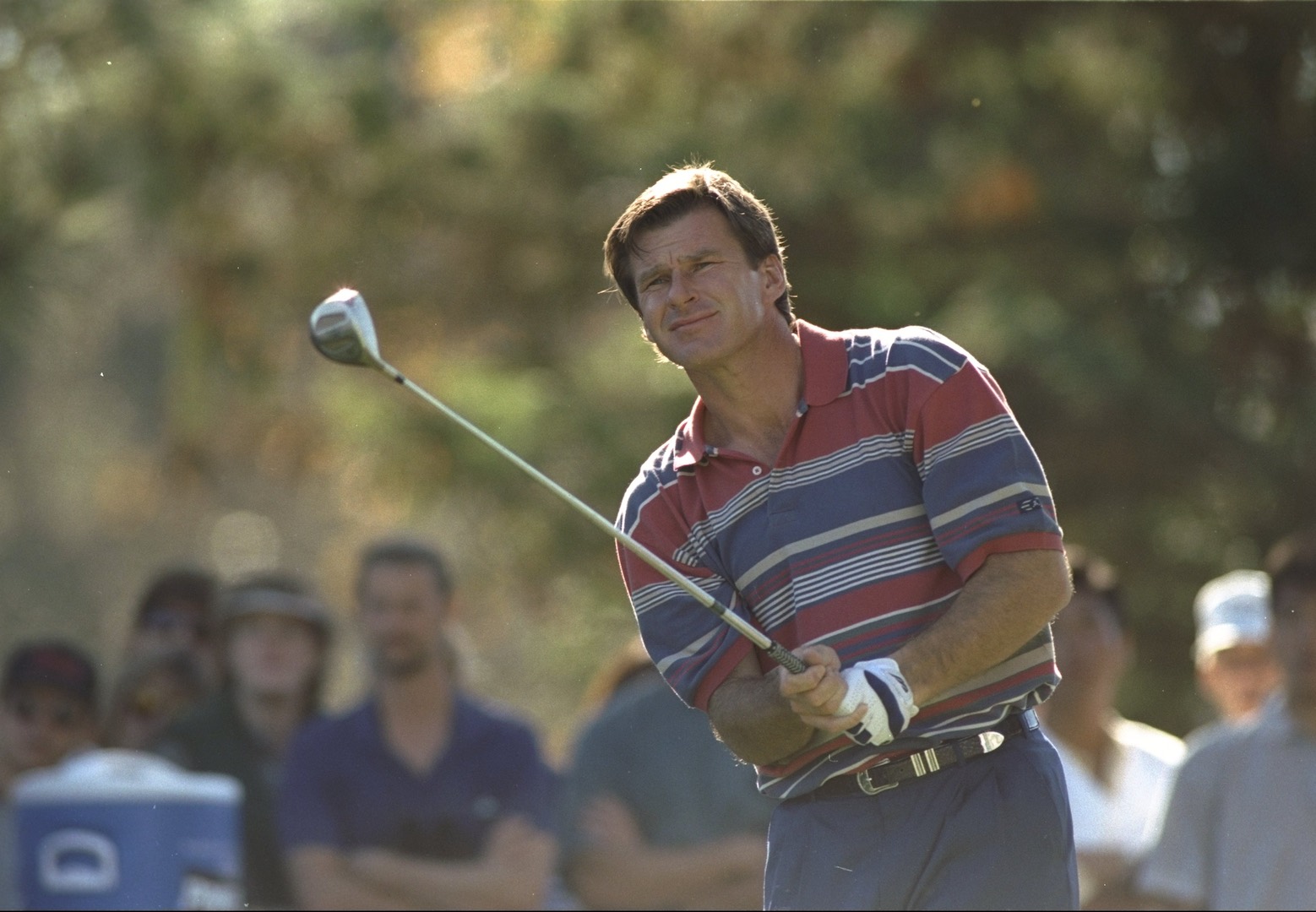 TAGS: Hugo Boss Photo Shoot, Players, 2017, Martin Kaymer, US Open, Champion, Ryder Cup, Putt, USPGA, Medinah