Players
Jan 8th, 2019
Lucy Li investigated by USGA over Apple commercial
For potential breach of amateur status
Words: GolfPunk
Lucy Li, the youngest person ever to qualify for the U.S. Women's Open as a 11-year-old in 2014, may well have compromised her amateur status, as she has appeared in a promotional video for Apple's new watch.
https://www.youtube.com/watch?v=JcK0kcTWus4
Lucy Li has been burning it up on the course, competing in the 2017 ANA Inspiration, where she finished as the low amateur, and then competing in another U.S. Women's Open in 2018.
She also played for the victorious U.S. Curtis Cup team last June and U.S. Junior Ryder Cup team last September. And her performance on the course has clearly attracted the attention of sponsors, not least in the form of the mighty Apple.
Li has appeared in a 15-second video for the new Apple watch, which shows her practicing golf while wearing the Apple Watch. Tellingly it ends with a close-up on her face and the words "Close Your Rings," which is an Apple marketing tag line.
Contacted by Golf Digest, Li said she had signed a non-disclosure agreement with Apple so she could not discuss the video. Li's mother, Amy, said via text message that Lucy did not receive any compensation for being in the video. But it still clearly begs the question….
Under Rule 6-2, it states that "even if no payment or compensation is received, an amateur golfer is deemed to receive a personal benefit by promoting, advertising or selling anything, or allowing his (sic) name or likeness to be used by a third party for the promotion, advertisement or sale of anything."
A USGA spokesperson commented: "We are at the beginning of the fact-finding stage, and it's premature at this stage to discuss more. Lucy's family has been fully cooperative, and we are thankful for the dialogue."
But given the clarity around the USGA's law book, this looks pretty cut and dried. Now it surely is what kind of sanction the USGA will bring against her – unless she suddenly decides to turn professional....?
Related: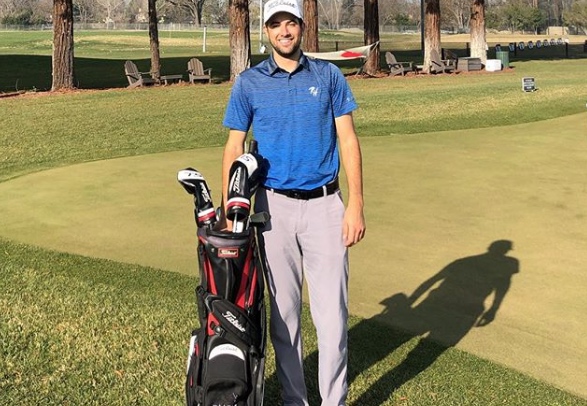 TAGS: Lucy Li, Players, Tournaments, Golf News, Golf Latest, 2019