Players
Sep 10th, 2017
Lexi Thompson wins Indy Women In Tech
Cruises to victory then goes mad with milk...
Words: Tim Southwell Photography: Getty Images Styling: GolfPunk
Lexi Thompson won her 9th LPGA title at the inaugural Indy Women in Tech Championship, beating Lydia Ko by four shots.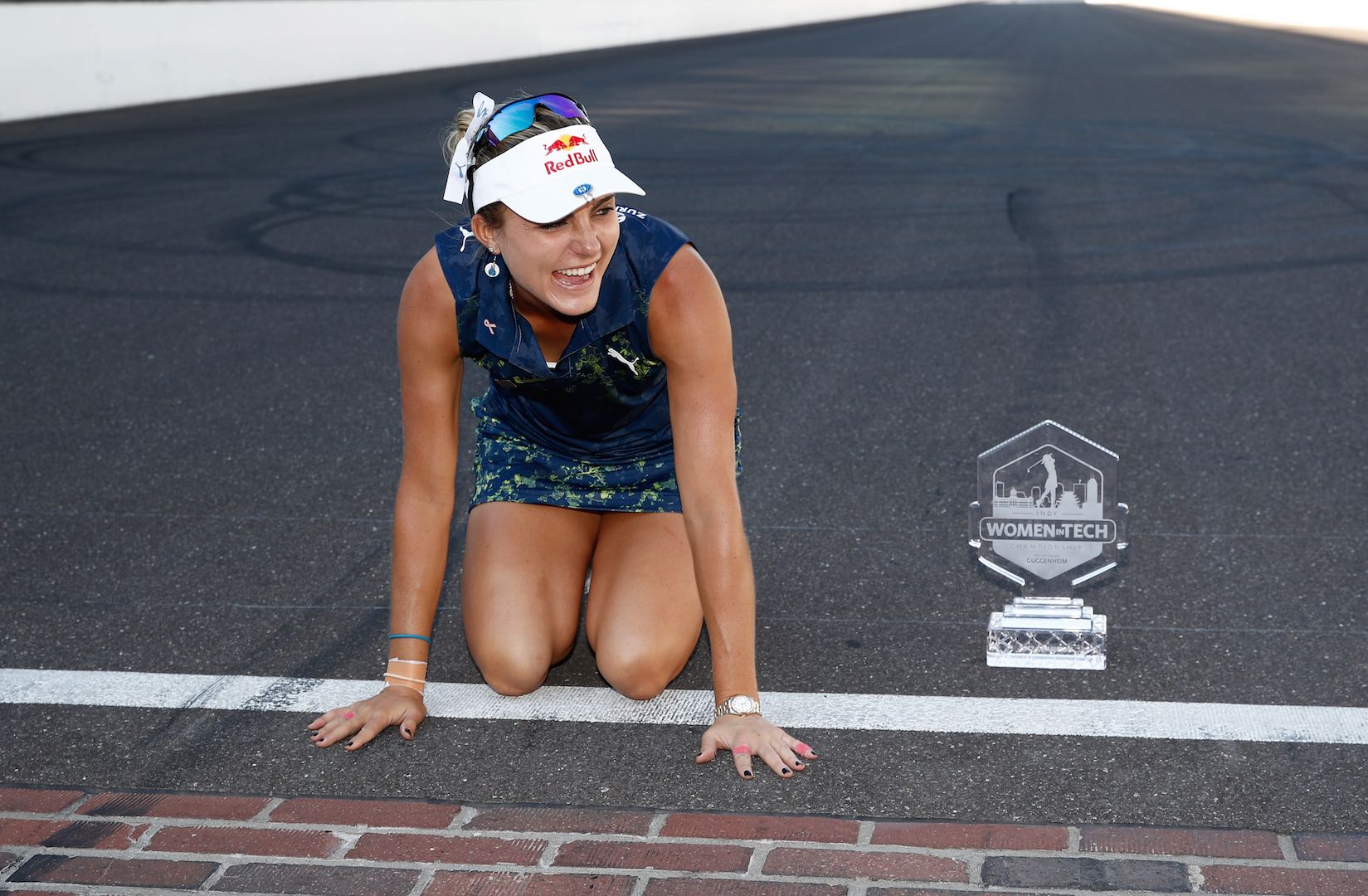 Lexi shot a four-under-par 68 to finish on -19 under, with New Zealand's overnight leader Lydia Ko carding a disappointing level par 72 in Indianapolis.
This week sees the completion of the 2017 ladies' majors with The Evian Championship in Evian, France, which starts on Thursday.
Actually, there's a very good freason for Lexi to throw milk all over herself: Since 1956, every winner of the Indianapolis 500 has taken a swig of ice-cold milk in Victory Lane, one of the most venerated traditions in sports. And the tournament was in Indianapolis and they like to connect the dots here so, what was a girl to do?
"I'm very happy that it was me," said Lexi, who also gave the traditional kiss to the bricks that line the track's finish line. "It was such a great week overall and it was a huge honor to be here in Indiana to be able to kiss those bricks. Definitely a memory that I'll never forget."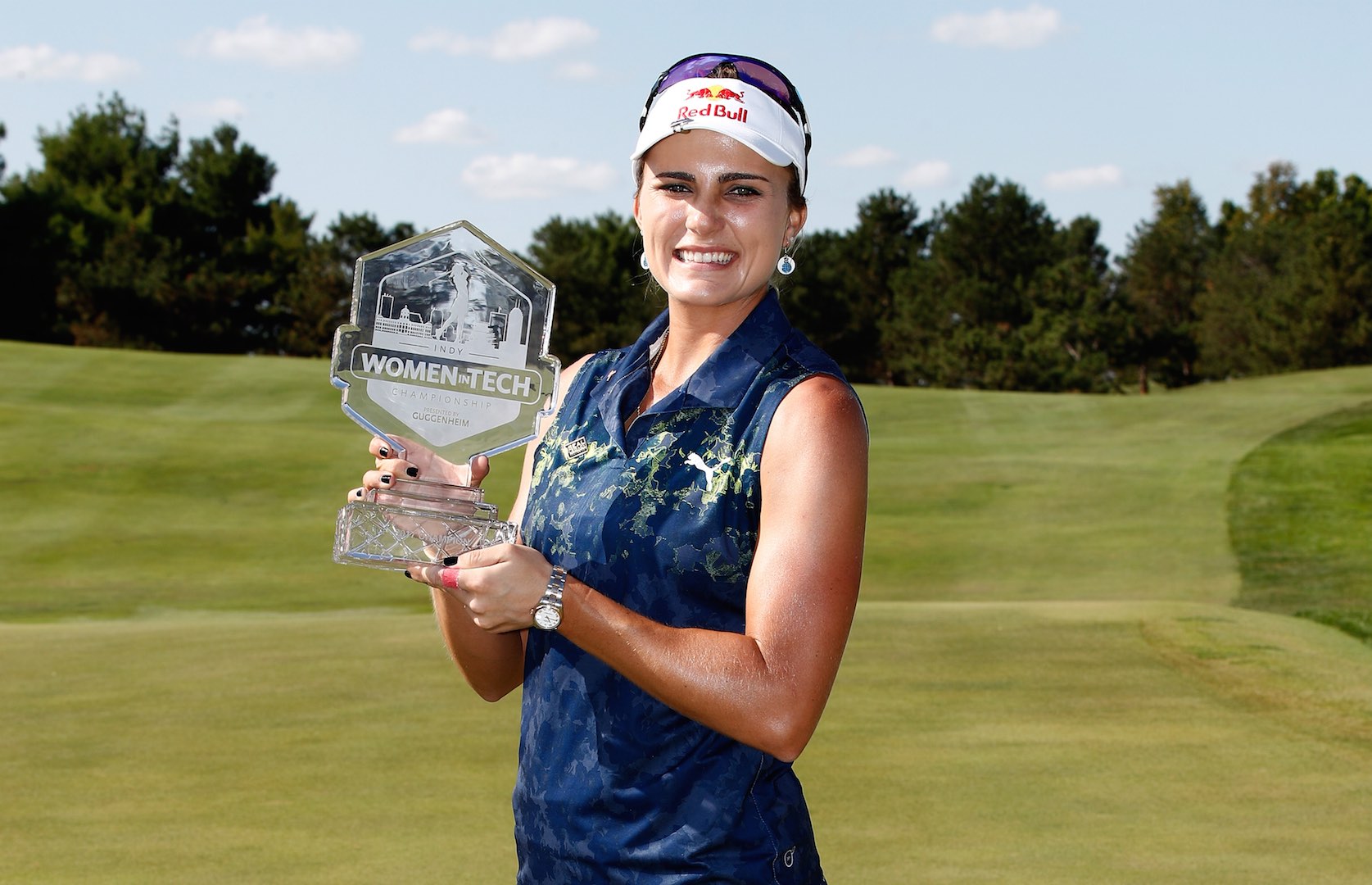 Lexi spent most of Saturday's final round in cruise control, draining six birdies and carding two bogeys in her -4 round of 68. She carried a four-stroke lead over Ko to the 16th, where her wayward drive found the water and temporarily put a stop to Lexi's momentum.
Watch Lexi's victory and celebrations here
https://www.youtube.com/watch?v=3Vv4RFSO7hU
"It's a big confidence booster going into the last major of the year," said Lexi.
Ko stumbled on the back nine with a double bogey at the par-four 11th hole at the Brickyard Crossing Golf Course in Indianapolis.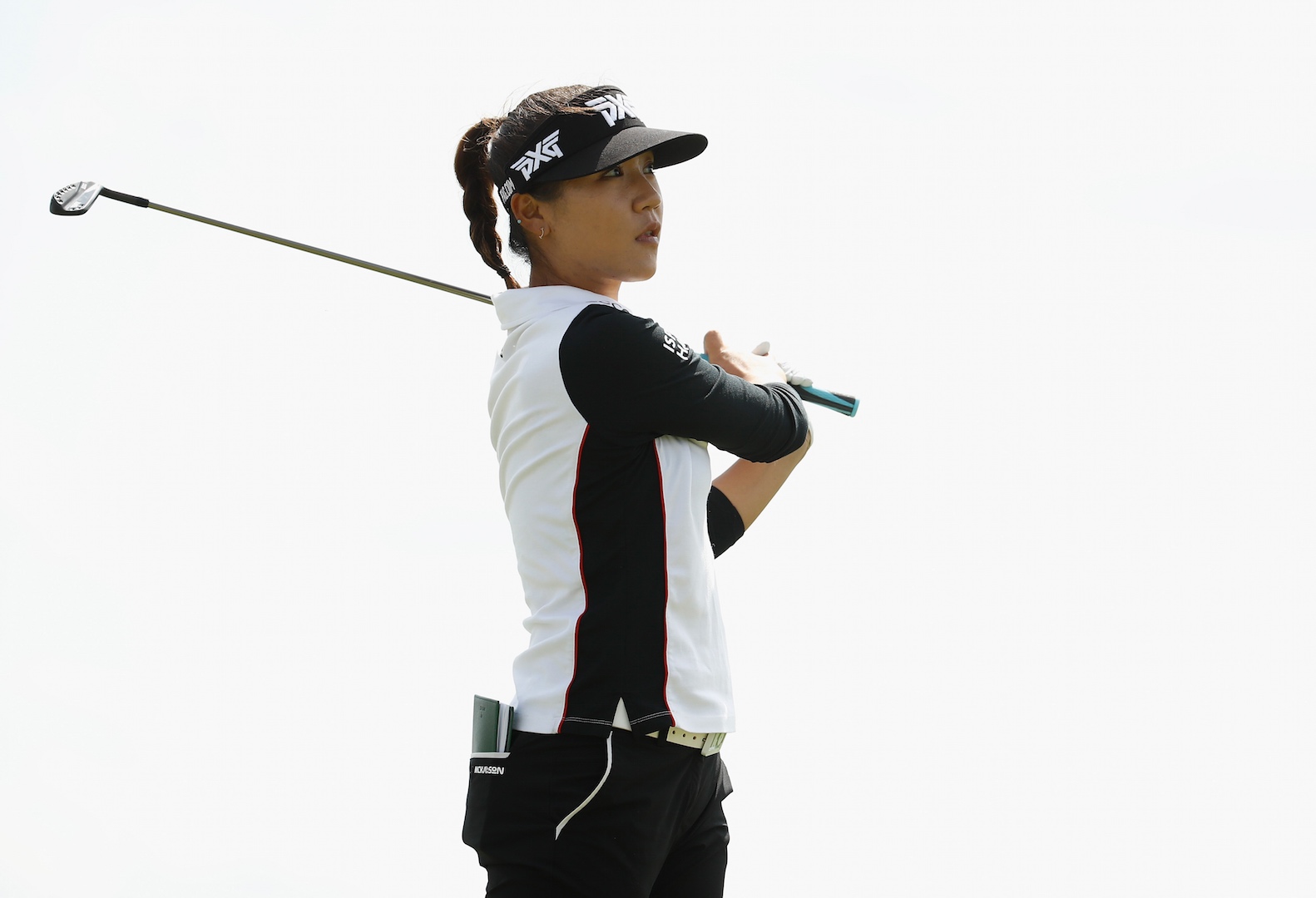 But even Lexi's bogey on 16 was not enough to stop the 22-year-old from South Florida. With the Red Bull logo on her hat matching the logo on the Speedway's Corvette Stingray pace car, Lexi birdied the reachable par-4 18th to capture her ninth career LPGA victory and don the champion's wreath bestowed upon all winners at the Indianapolis Motor Speedway.
"I haven't tried it at home, but now I can say I did," said Lexi, who is projected to move to World No. 2 with the victory.
As for Ko, while Saturday may not have ended in victory, it was certainly a breakthrough week for the young New Zealander. With her runner-up finish, Ko returned her best result since finishing T2 at April's LOTTE Championship presented by Hershey. It was also her first top-10 finish since mid-June.
Australian Minjee Lee was one shot further back in third, while England's Mel Reid and Holly Clyburn finished in a share of 30th on six under.
The three-day, 54-hole event was a new tournament this year. It was shortened to 54 holes with a Saturday finish to help alleviate travel concerns for LPGA pros planning to play the last major championship of the year, the tour announced Tuesday.
Related:
Lexi Thompson exclusive GolfPunk shoot