Players
Nov 6th, 2017
Justin Rose – I want a green jacket and a claretjug
GolfPunk Classics
Words: Owen Blackhurst Photography: Darren Arthur Styling: Natalie Nicolaou Hair and Makeup: Gina Anderson
To celebrate Rosey's back to back wins in 2017, we take a look back to a GolfPunk Classic. It's exactly 10 years ago, November 2007 and we've lured him to an abandoned runway...
Date: Tuesday 12th November, 2007.
Time: 11.43am
Location: Farnborough Airport, Hampshire, UK.
"I WANT A GREEN JACKET AND A CLARET JUG"... (Funny he didn't mention the Olympics...)
WHEN WE LAST CAUGHT UP WITH JUSTIN ROSE, HE WAS OUTSIDE THE TOP 100 PLAYERS IN THE WORLD AND WITHOUT A WIN ANYWHERE SINCE 2002. SINCE THEN, HE'S MADE MAJOR CHANGES IN HIS CAREER AND LIFE, FINISHED WELL IN ALL OF THE MAJORS AND IS ON THE CUSP OF THE TOP 10. TAKE A BOW SON…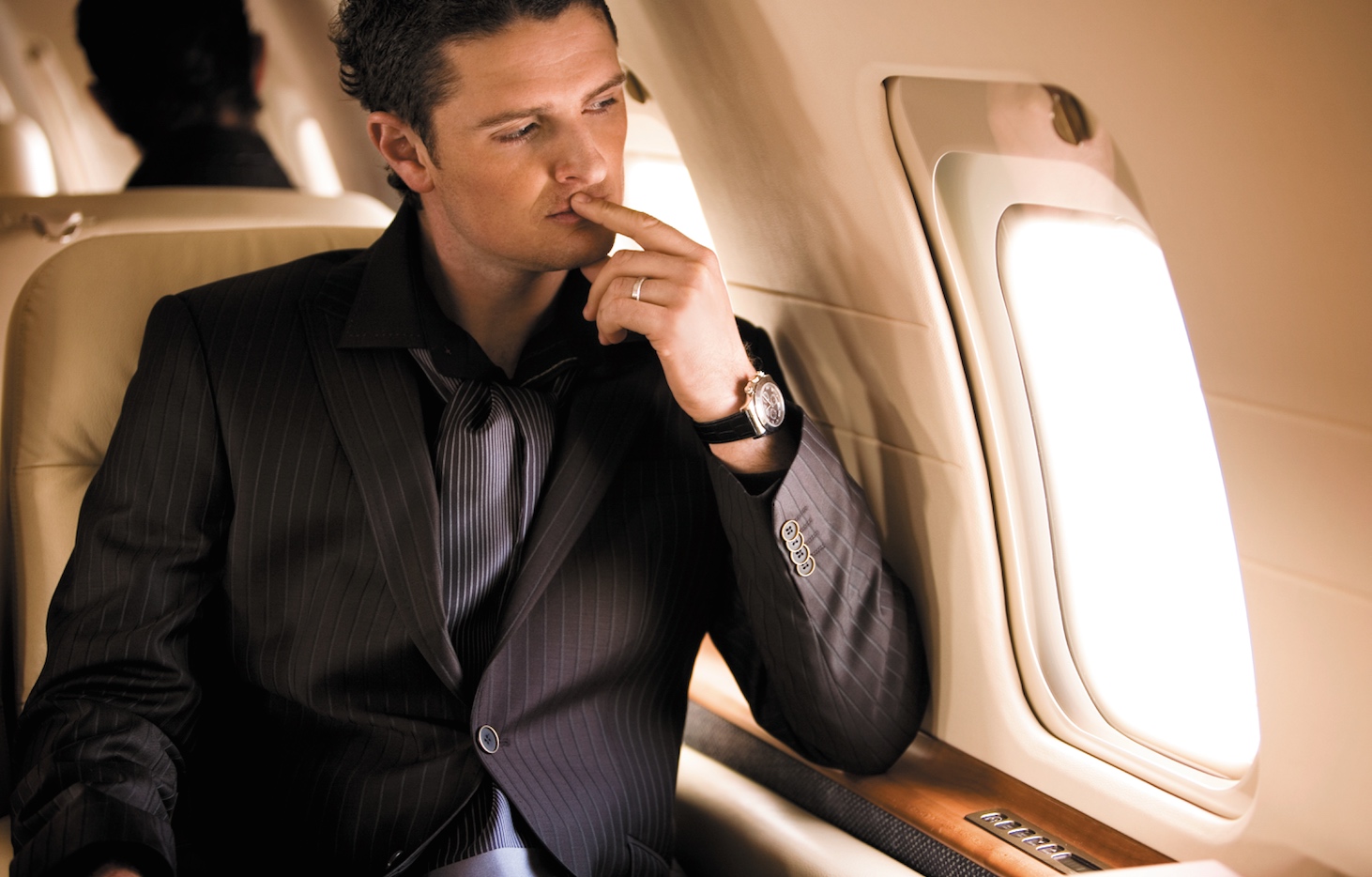 I'm stood on the tarmac at Farnborough Airport in Hampshire. As you would imagine, it's as flat as Shrove Tuesday, and, as a cutting autumnal blast whips by, there's a right old kerfuffle going on. 100 yards to my left, a team of yellow-jacketed staff tend to a huge jet carrying the insignia of the Saudi Arabian Royal Family.
To my right, photographer Darren, his assistant Miles, and Jason, our Creative Director, are framing prospective shots through gaps in their hands. And behind me, stylist Natalie and make-up artist Gina, are dragging a huge bag of clothes out of the way of a monstrous silver jet owned by McLaren overlord Ron Dennis.
I've just arrived at a guess of £25 million for this beast when I'm shaken from my envious torpor by another beautiful creation of glass and metal. And, as marvellous as it is, I'm not talking about the space-age terminal building.
The creation in question is a glistening Maserati Quattroporte GT. And although I know who's in it, I'm still bewitched by its grace of movement when the door opens and Justin Rose steps out. Taller than you'd imagine – and exuding that radiant glow prevalent in international athletes – he's dressed down in an Adidas windcheater and is jangling his keys rhythmically as he moves across the tarmac.
"Morning guys," he says in his hybrid South African, English and American accent, "is that the jet?"
"Sure is," I reply, " do you fancy a look inside…?"
"Definitely, I've been looking forward to this…"
And so have I, I mean it's not everyday that you get to spend 8 hours larking around in a jet with the most improved golfer in the world. Now you may scratch your head at that, but a quick look at the facts show why Rose is now known for his present deeds rather that the tyro who chipped in at the 18th hole to win the silver medal at the 1998 Open at Royal Birkdale.
   12 months ago, Justin Rose was languishing at 120th in the world rankings. Then, after leaving long time coach David Leadbetter, he won in Australia at the beginning of the season and hit the ground running fired by a rare form of golfing plutonium. Up until the 15th of October, his European Tour statistics for nine events read; 1st, 5th, 5th, 2nd, 10th, 12th, 2nd, 12th and 10th, placing him third on the Order of Merit behind Harrington and Els (who had played 13 and 17 events respectively).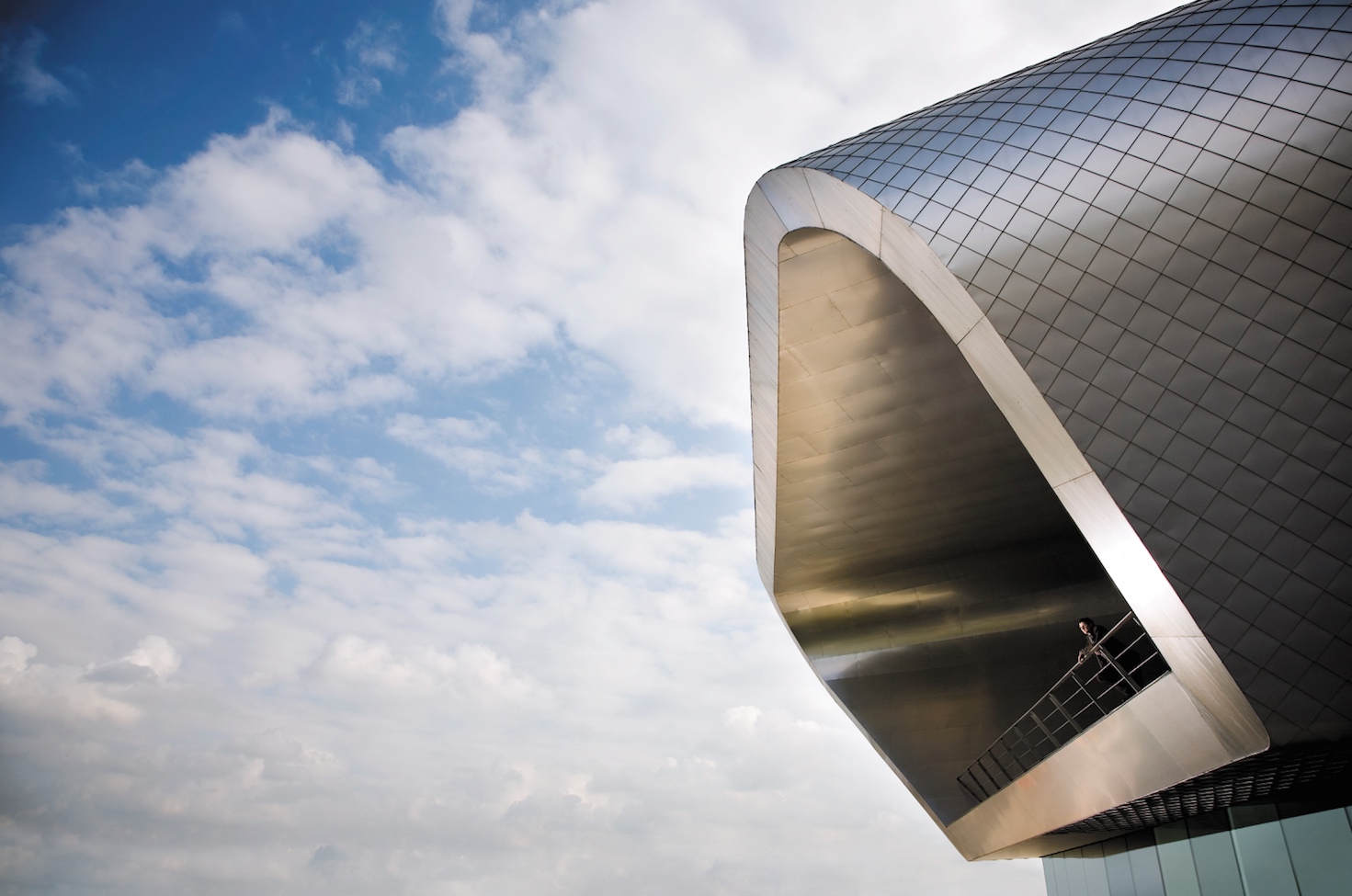 Amazingly, he smuggled his nuclear fuel through US Customs, played 12 events, missed only one cut, recorded 7 top ten finishes and finished second behind Tiger at the WGC Bridgestone Invitational.
Throw into the mix that he finished in the top 12 in all four majors and trousered nigh on £3.5 million in prize money - while somehow managing to have two six week breaks for a persistent back injury - and you have a golfer in the form of his life.
There is, of course, a 'but' in the shape of silverware, and we'll get to that later. After all, there's a jet waiting for him. So in between clothes changes, make up being applied and a constant stream of autographs, I had an unrivalled insight into a golfer who now, "really believes in his ability," "feels comfortable on Sundays," and is so confident in his game that he is, "standing over the ball, releasing the club and letting it happen…"
When we spoke a year ago, you talked about new coach, Nick Bradley, giving you structure and something to get your teeth into, can you expand on that…
"It hinges on simplicity, we've gone back to basics. Obviously there were a few fundamentals we've worked on – primarily my set-up – but what I like is that my thoughts are the same week in week out.
"Therefore I feel like I'm building momentum and that gives me confidence. Whereas before with Lead I was a bit of junkie if you like, always after my next swing fix, something new to build confidence. But that only has a certain shelf life…"
That's like the mentality of a club player…
"I know it's mad, but this new simplicity has helped me feel like I'm playing golf again, that I'm competing, rather than worrying about miniscule technicalities. Also, the way Nick approached mental preparation has really helped..."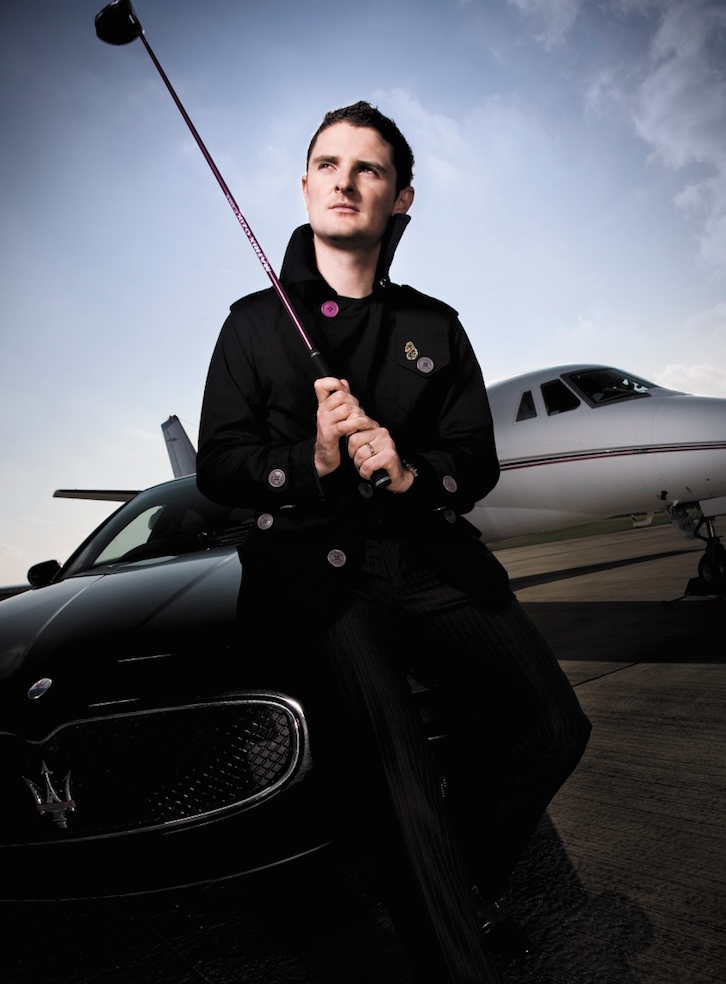 Were there any major faults with your set-up?
"A lot of it was structural at address which would then cause problems later in the swing. It was very simple, but he spoon-fed it to me. It was frustrating to a point that he kept the information coming so simply and slowly, he wouldn't give it me all at once. At first I wanted the final piece before I had started the jigsaw, but I've realised that the last piece is that for a reason."
So have you felt different on course this season?
"I began to play the golf course again. Nick got me thinking about breaking the course down mentally, as it is your biggest opponent. So when it came to turning up a tournament, things were different, I wasn't spending endless hours on the range, I was trying to get a strategy and just play, which is as simple as it should be, but a lot of us get wrapped up in the wrong things."
Did it take the emphasis off scoring then?
"Definitely. The other thing is my back injury has meant two forced lay-offs of 6 weeks. I went in to Augusta off the back of one and played really well, and then I had five weeks off before the PGA at Wentworth, where I also played well.
So that's been a real learning curve, I seem to play better when I'm mentally fresh. Before, if I was sat around on my backside for six weeks I'd have felt lazy, but I've learnt. It's almost like it happened for a reason, so I'll be adopting a less is more strategy for 2008."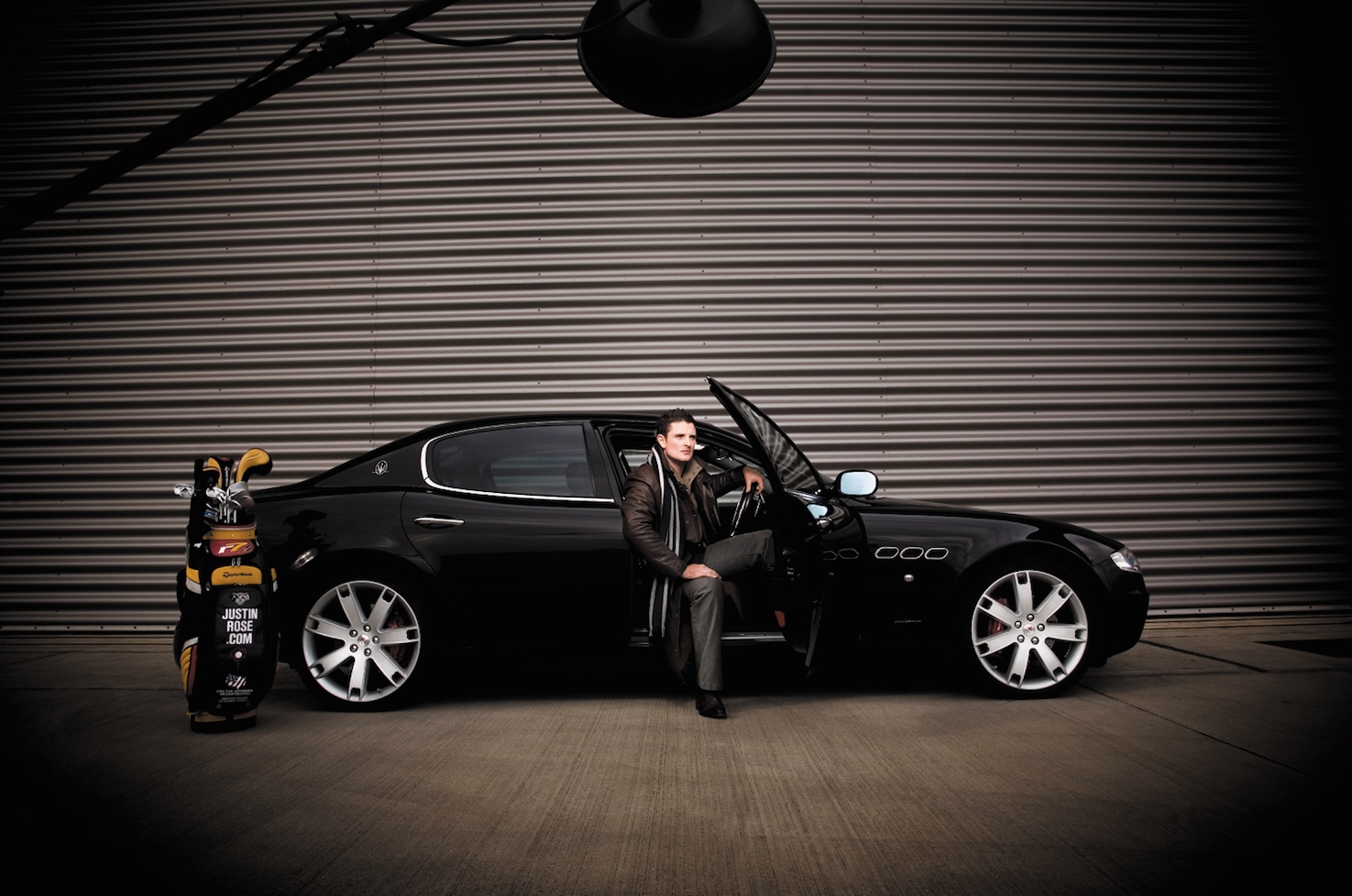 Presumably you're practicing less?
"Less than ever. But I'm definitely working smarter, and you see this in America. The guys seem to play their golf, chip and putt for a while and then go to the gym. Very rarely do you see them beating balls repeatedly. I'm not sure if it's the heat or what, but when I go to Europe the range is packed. I'm not saying one is better than the other, but the American way is working for me..."
Given the way his year has panned out, that is a huge understatement. For the last five years the European, and especially British, media have been obsessed with the next European major winner. Now Padraig has achieved that, the microscope has turned on Englishmen in particular, and while the past would have seen experts evenly divided into the Paul Casey and Luke Donald camps, Rose is now the man in the driving seat. At the time of writing, he stands at 13th in the world. Donald is 16 and going backwards, Casey seems stalled at 21, Ian Poulter is grafting at 27, a resurgent Lee Westwood is at 32 and the newly victorious Nick Dougherty stands precariously at 50.
This improvement can also be quantified by his answer when I ask him for his best and worst shots of 2007. In previous years, it may have been a random 4-iron at a non-descript PGA Tour stop. Now though, his best was, "definitely the 16th hole of Augusta on the final day, I knew I needed to birdie it all day to have a chance, and I stood up and nailed it two-feet."
And the worst? "The very next shot, my drive at 17. I didn't actually hit it that badly, it felt nice, started out a little right then it hit a tree that was five yards off the fairway." It then went onto ricochet 100 yards down the 15th, carrying his hopes of a green jacket with it, but not his newly found confidence.
While his change of coach has been well documented, this belief has been fuelled by other major changes. He left the multi-national management colossus IMG (Tiger, Roger Federer, xxxx) to join the smaller 4sports & Entertainment group (Edoardo Molinari, Kiran Matharu). Recruited seasoned veteran Mickey Doran (Rocca, Westwood, Howell) on the bag and enlisted the services of a conditioning coach known as 'Cam' who works with his friend Ian Poulter. "These were all conscious decisions made to help me go to the next level. It's a really tight knit team and I'm enjoying it immensely…"  
Are they all honest with you?
"Massively. They would be doing me know favours if they sugar-coated things and put me on a pedestal. They wouldn't be doing their job properly if they did. My fitness coach has already told me that I've got to buck my ideas up in that area. My commitment to golf has never been an issue, but for the first time I've been told in no uncertain terms that my approach to fitness wasn't acceptable."
How much time do you spend in the gym?
"For my back I've been protecting it quite a lot, doing low-level core-stability exercises, isometric holds etc. But the off-season ahead is more important than at any other stage in my career, if you don't have a body, you don't have a career.
https://twitter.com/EuropeanTour/status/927174403074461696
"This year I've learnt there are a couple of weaknesses there that I've got to look after otherwise my career could be short. Golf is the irritant with my back, so I need to work on the ratio. Say it is 80% golf at the moment, I need to flip that to 80% working out and 20% golf for the next few months to get it as strong as possible.
Do you enjoy it?
"No. If I'm being honest I really need to change my mental approach now I've realised the necessity of it. Before it was about maybe hitting it five yards further, but now I have to get in the gym to be able to hit it at all."
Have you looked at someone for inspiration..?
"I've always looked at other sports for inspiration rather than idolised a golfer. Of course I looked up to Norman, Faldo and Seve, but I feel like I've learnt more from watching other sports. I remember a Davis Cup tie where Jim Courier was playing Greg Rusedski and the whole of the NEC in Birmingham was behind Greg.
https://twitter.com/EuropeanTour/status/927170451318611970
"Courier won the match, and afterwards he said he pretended he was on a small boat in the sea with these huge waves all around, and how nothing would capsize his ship. I learnt from that and use the analogy quite a lot. I've also played a few pro-am's with American Football and Baseball players, and they never let negativity onto the course, ever. It's all, 'You got this baby…you got this…"
He does a good American accent, does Rose, yet he also checks himself constantly throughout the interview for his use of Americanisms, and there is no doubting the fact that he considers himself English.
The day before we met, he had a, "quintessential English day at the pub with a few pints, a roast and a group of friends, I'd forgotten how much I'd missed it." He's also a tea-lover, and confesses to, "letting this American bloke have it," at a corporate golf day in Surrey, "I said 'look mate, just bring me the tea and the water and I'll do it myself."
https://twitter.com/EuropeanTour/status/927176988409831426
    We start chatting about music, and I ask him his three favourite albums, "Now I'll probably get some stick for this, but Fergie from the Black Eyed Peas, John Mellencamp and probably the latest Now album." I'm just about to dish out the stick when something hits me. When I was sneaking off after school on Friday nights to watch bands at The Wolverhampton Civic Hall, and getting in to to a bollocking at 2am, he would have been preparing for a match the following morning. And ok, I may have a socially acceptable music taste, but I'm not even the 13th best golfer in the office, let alone the world.
https://twitter.com/EuropeanTour/status/927183101033369600
Does he feel he missed out on a traditional childhood? "Not at all, I used to play other sports, but golf was always at the back of my mind. We went skiing when I was nine and I refused to go down the black run in case I got injured."
   It's worth thinking about sporting injuries here. In 1998, when he announced his talent to the world with that performance at Birkdale, another teenage sporting star was in the ascendancy. That was the summer Michael Owen slalomed through the Argentine defence to put his name up in lights.
Now though, at 27, would Michael Owen be in the best eleven players in the world? Or even make it to the bench? No chance. But would Rose make it in to a world Ryder Cup team to take on an inter-galactic team? On ranking, he is one place out of the reckoning, but with the ageing Vijay slipping to 12th, we know who our second wild card would be.
https://twitter.com/EuropeanTour/status/927210216265015296
   He does though, recognise that there is only one way to guarantee that wild card, "This is the first season in a long time when I've gotten out of reverse, and I want to permanently leave the A-Roads and hit the motorways…"
Let's talk about the 'W' word…
"I could certainly win more, no doubt about it, I want silverware. The first goal is to win on the PGA Tour, there's no point getting ahead of myself. I've got other goals before majors, and I'd like to win this calendar year. I won early this season in Australia, but that was in 2006, and I'd really love to win one before we flip in to 2008 to get the momentum going."
That win in Australia was huge…
"Definitely. I'd had a few chances to win in 2006 and was beginning to feel like it was becoming an issue. Which is why I want to win soon, to propel myself to multiple wins in 2008 and have a good run.
People always say that I'm knocking on the door, and when it opens it will become easier, but it never quite works that way. If you leave it too long in between wins it almost becomes like your first win again. I've had so many good experiences this year that it shouldn't be an issue. But, winning is everything, and if I do win more regularly in 2008…"
https://twitter.com/EuropeanTour/status/927222110220582912
Then you'll shoot even further up the World rankings…
"Exactly. Obviously Tiger seems that far ahead at the moment that you'd have to win 15 times on the spin. But top ten, top five, and even number two is attainable. Number one is unrealistic in 2008 with his points average, but I'm working to a five and ten year plan. And if there are slip-ups in majors, or in his form, then I want to be the guy to capitalize on it."
Barring Tiger, is there anyone you stand next to on the range and think, 'I wish?'
"As a package I'd back myself against anyone on my day, but I simply don't understand how guys like Bubba Watson hit I that far. I feel like I'm a biggish guy, hit it a long way, but I'm 40 yards behind Bubba. My ball speed is 170mph, and he cranks it up to 190mph, it's scary…"
https://twitter.com/Fooch1993/status/927250795862556673
But you shouldn't worry too much about that…
"I know, and I've seen why. I had three shocking weeks at the beginning of the year because I was trying to hit it further, I've learnt my lesson the hard way."
Peers? Who is going to stop you?
"There's nobody new, Adam Scott, Sergio, Luke, Casey I'd say would be in my way in the majors. But in four or five years, there's a right crew coming through. Rory McIlroy, Oli Fisher. Oh, and after the HSBC I'd say Hunter Mahan has now moved into that first group (for the record, Rose lost to Mahan in the first round of the HSBC at Wentworth)."
So would you be happy to play with anyone on the opening day of a major?
"Yes. And this is the first time that I've ever honestly said that without kidding myself. And I include Tiger in that, you might not beat him every time, but it's a positive.
And he's a good bloke to play with. I played with him in the final round at the BMW in Chicago and he shot 63, he was awesome, but it was great fun, and it was the first time I'd played with him on a Sunday. I was four behind him so I just played my game and observed how he foes into game face mode."
https://twitter.com/EuropeanTour/status/927282451101167616
After some relative calm, another jet-related kerfuffle has broken out. You see, Ernie Els has just flown back into the airport on his private Jet after watching South Africa defeat Argentina in the RWC semi-final. It's a given that the private jet is the ultimate material preserve of the golfing elite, did Rose dream of fast cars and Lear jets when he was a boy?
"No, I mean I must have holed 1000 putts to win the open, and posed in my patio window pretending to be on the cover of golf magazines. Though when you reach a certain level, you want it. It would enable me to be a world player, which I really want to be.
https://twitter.com/EuropeanTour/status/927441359543459840
"I think there was a school of thought that I abandoned Europe, but I actually fell out of the Top 50 soon after, and was a bit of a prisoner over there. But now I'm cemented back in it, and Ernie is a good model to follow."
   It would be wrong to say Ernie is finished as a golfer, but I heavily doubt that he will add many more majors to his name. I hope I'm wrong, but how close to that elite band does the world number 13 think he is? "I don't believe I'm there yet, it's like I'm waiting in the business lounge and am just starting to believe that it is all possible. In a way, I'm learning to fly, and if I keep that momentum going, then the sky is the limit…"
Assuming you make the team, who would be your Ideal Ryder Cup partner?
"Poults would be brilliant because we're mates and have great camaraderie, and we're playing the World Cup together. Nick Dougherty would be great, I really enjoy his company on the course."
It could be a very young team…
"I hope so. I can see it being a fairly new look team, and that will be fantastic. Personally, a lot of us younger guys have played a lot of golf together from amateur days so we know each other well."
https://twitter.com/EuropeanTour/status/927172680217870336
Nick Faldo as captain?
"His mind is already on the job, he's focused and I think the Seve Trophy was a valuable week for him. I don't see a problem with him doing his commentary, in fact I think it's a positive thing. It gives him more access to him and vice versa."
Will you be playing into your late 40s?
"(Laughing) Sailing off on a 200ft yacht sounds more appealing."
Ok, if you are approaching the Champions Tour, what trophies do you expect to have?
"Expect is a tough word. But I'd be an unhappy man if I didn't have a 40" long Green Jacket in my closet and a Claret Jug on my mantelpiece. Those two more than most. Being 27 and having had a little taste of both, it would be a hell of a shame not to achieve them.
Now I've left Birkdale out of this…
"I noticed actually, I'll be getting it all next year. But it will just be great to play the course again, I haven't played it since, and if I get my name on that leaderboard, there will be a huge buzz. There would be no better place for me to win an Open than there."
Ok, so we'll do this again at the end of next season, what are we going to be talking about?
"A Major championship and a Ryder Cup…. And we'll do it on my jet."
Related: