Players
Apr 30th, 2017
Jonas Blixt blazing it up
The Lightning Bolt Strikes
Words: Daniel Owen Photography: Darren Arthur
GolfPunk sits down for a chin-wag with the Zurich Classic of New Orleans winner and gets the low down on home life, the gym and what happens on the beach + his thoughts on winning majors, bar room brawls and his own personal Kracken hell…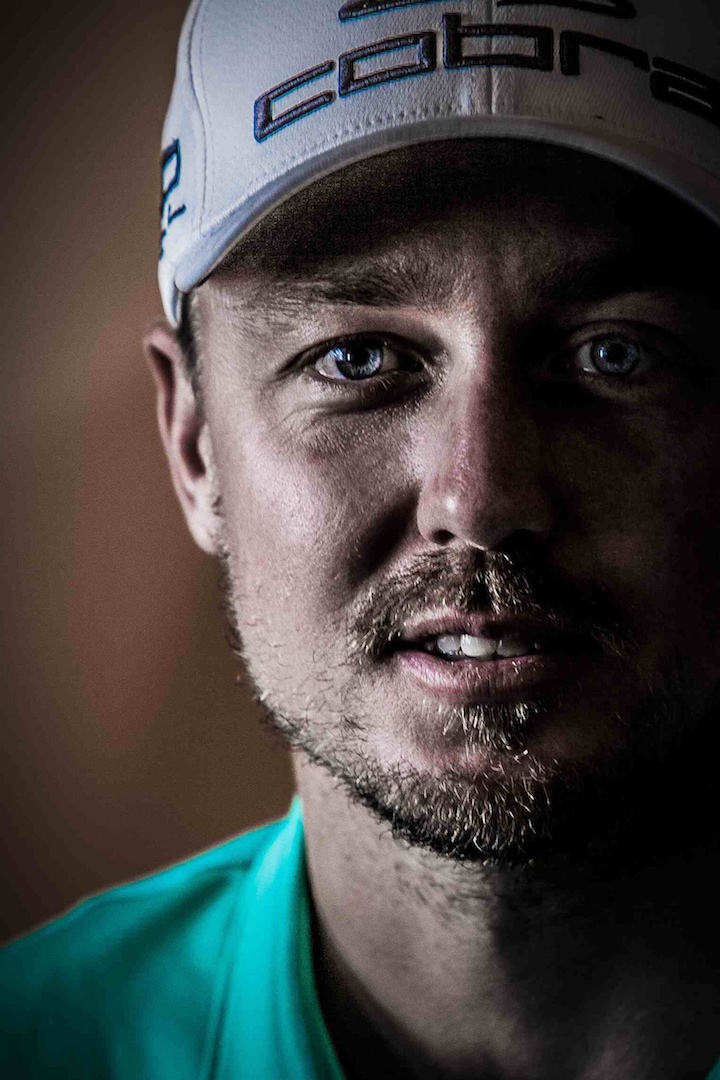 Jonas Blixt on winning majors, bar room brawls and his own personal Kracken hell…
We're in The Locker Room at Aberdeen's Gamola Golf, which, it transpires, isn't a locker room at all. No, this is actually the Granite City's 'Premier Sports Bar/Restaurant' which, mercifully, means there's nobody wondering around with just towels on to cover their modesty. Well, not yet there isn't. Still, we're here for a Cobra-Puma day and, more specifically, we're here to talk to Swedish PGA Tour star Jonas Blixt.
Jonas Blixt. Now there's a name. It's like that of a fiendish Bond villain, sat in his high-backed leather armchair in a mountain hideaway, stroking a sinister white cat: 'Ah, Mr Tunnicliff, I've been expecting you…" The truth, though, is that Jonas Blixt is nothing like a Bond villain. For one, he's far too nice and, secondly, he's only 30 and Bond villains tend to have all that pent-up frustration in middle-age when rather than have an affair with their secretary or buy a Harley Davidson and a pair of leather trousers, they simply launch a flawed attempt to take over the world instead.
Intriguingly, the name 'Blixt' actually means 'lightning bolt' in Swedish and it's one that fits him perfectly. Off the course, he's affable, approachable and entirely charming. On the course, he's prone to sudden, unexpected sparks of crackling brilliance. Perhaps that's the reason he's managed to adapt so well to life in golf's elite, especially after the uncertainty of life on the feeder tours. Yes, when Blixt strikes, you certainly know about it.
At home, on the beach and in the gym with Jonas Blixt
To date, Blixt has only played in six majors but he's already got a tie for second, a fourth, a 26th and a 35th to show for his efforts so far. It's the kind of eye-catching record that's already marked him out as a future major winner and given that Swedish golfers have never won one (not in the men's game at least) he could well be the man to break the duck. But we shouldn't be surprised, not really. After all, this is the player who won in his just his 19th start on the PGA Tour, winning the 2012 Frys.com Open by making 49 of 50 putts inside 10 feet during the last three rounds to bag his maiden win and the $900,000 first prize.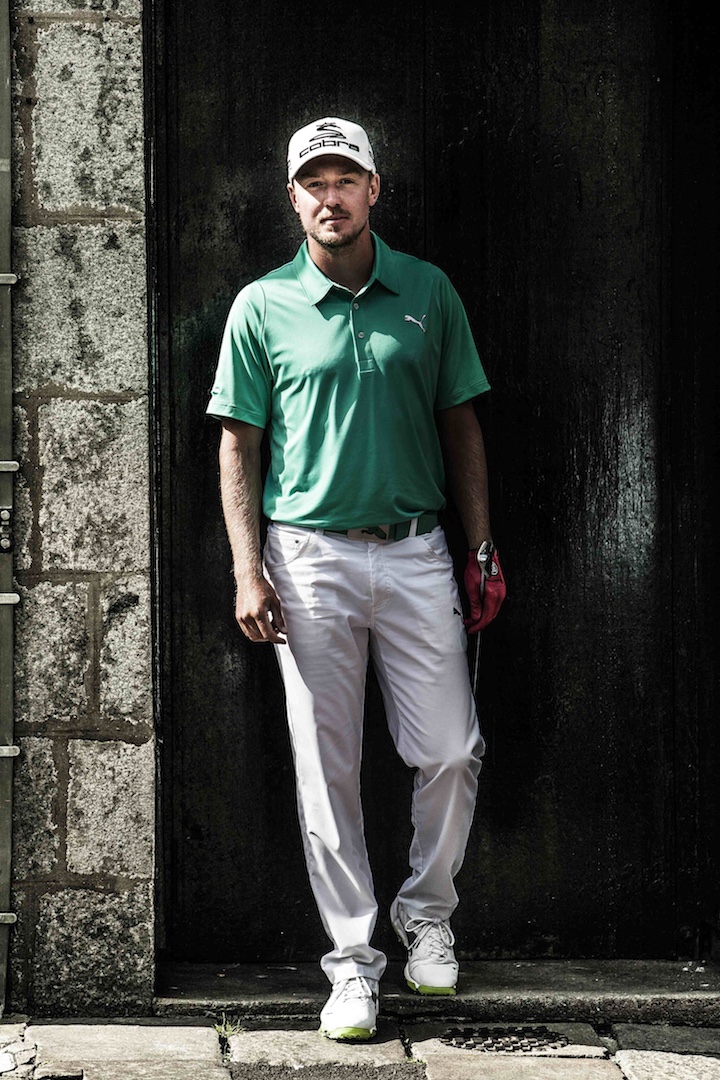 It wasn't long before he was at it again. The following July he shot another four rounds in the 60s to claim an even bigger title, the Greenbrier Classic, before making the cut and finishing in a tie for 26th in his major debut at the Open Championship at Muirfield. A month later, meanwhile, he finished fourth at the PGA Championship at Oak Hill, a tournament that also saw him land his tee shot at the 18th on Saturday land in the back pocket of a pensioner. It was some shot. "I've never seen anything like it," he said. "I wonder what the percentage is on that?"
Suddenly, after years of toil on the Web.Com Tour, Blixt had arrived in professional golf like a brick through a window. And yet, it wasn't meant to be like this. Though his dad, Hans Ove, took him out to play golf from the age of eight – they played a marathon 27 holes the first time he set foot on a course – Jonas's heart was always set on becoming an ice hockey player. "[In Sweden] Soccer is the most popular sport, and then ice hockey. Golf is like the third-most popular sport over there," he says. "If you're a guy, you want to play hockey... The tough guys play hockey, you know, the guys with no teeth."
By the age of 18, however, Blixt had to concede that he had neither the talent nor the physique to make any kind of living in the game. "I was a defender but I never really got big enough or good enough to play ice hockey." So it was that, then, that Blixt suddenly got serious about his golf. Soon, Blixt would win a golf scholarship at Florida State University (FSU), a school that boasted golf alumni including major winners such as Paul Azinger, Jeff Sluman and Hubert Green and in his time on the golf team he managed to continue the school's fine tradition winning four collegiate events, leading FSU to their first ever Conference title and making the All-American team of 2009.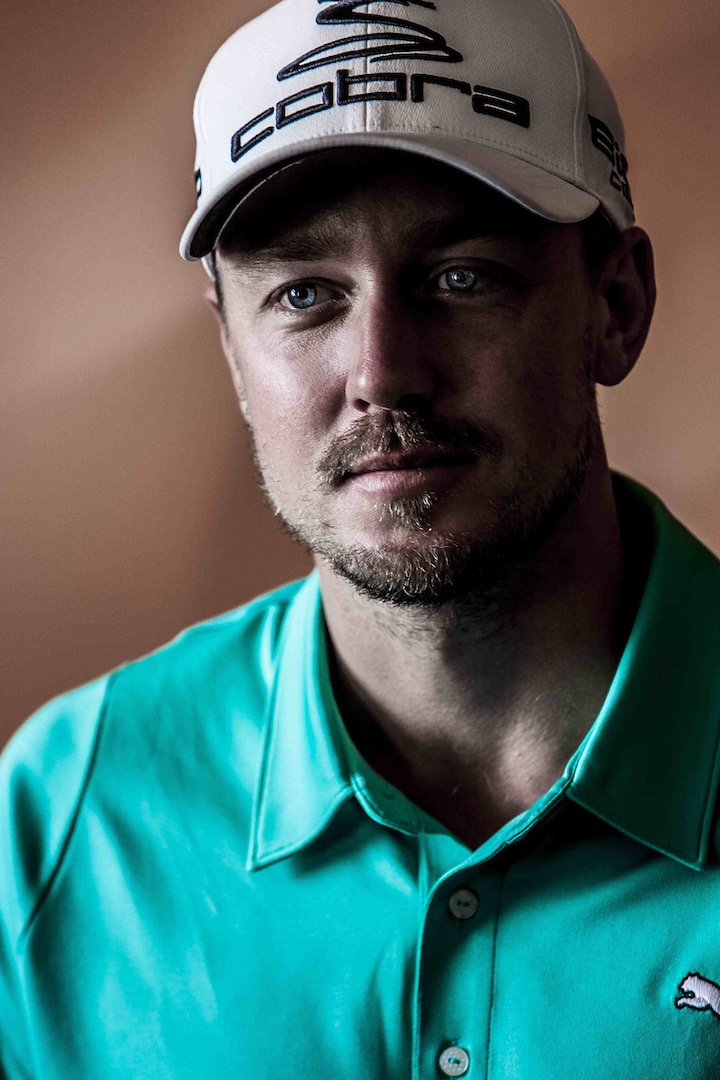 It wasn't all golf though. Alongside his team-mate and buddy, the Norwegian Torstein Naevestad, Blixt partied almost as hard as he played. "I had a lot of fun there," he would recall later. "I'm just glad I'm still alive." But the heady mix of fast living and fast food soon took its toll on the pair's waistlines. Drastic measures were required so the two made a bet. They would both give up drinking sodas for a year and whoever gave in first would have to ride The Kraken roller coaster at Orlando's Sea World for two hours straight as their punishment.
Initially, the new diet seemed to be working. Both men began shedding the pounds and both refused to buckle. But it was only when Blixt's form began to desert him that he kicked the sparking water into the rough and went back to the cola. The result? He finished second at the Web.com Tour event at the Price Cutter Charity Championship and his game came back to him.
But it also meant, of course, that he lost his bet with Naevestad and while Blixt tried to buy his way out of the forfeit, his friend was determined to see him suffer. The Kraken was calling. "You would have to censor how I felt, it was awful," he recalls. "Two hours on that thing and you don't feel very well. One of the guys puked on me so I had to get out and clean up so I had a ten-minute break but then I had to get back in again."
Spooky!! Blixt & Fowler unbelievable double act
Blixt would turn professional in 2008, shortly after leading Europe to a 14-10 win in the Palmer Cup, the Ryder Cup style contest between US collegiate golfers and their European counterparts. The following year, he would play more than 20 events on what was then the Nationwide Tour, winning $120,000, but it would be a couple of years of graft and struggle before he finally broke through to the PGA Tour itself as he finished 5th in the 2011 Nationwide Tour rankings.
From that moment on, though, it was as though Jonas Blixt had finally found his place in the sport. Though his form was patchy in the early part of his rookie year, he finished the campaign like a bullet train, taking third at the Justin Timberlake Shriners Hospitals for Children Open and then, just a week later, taking his first PGA Tour title by shooting four rounds in the 60s at the Frys.com Open.
But while the victories at the Frys.com and, then, at The Greenbrier the following year have given Blixt a ready-made reputation in the game, it was his efforts in this year's Masters that really made people sit up and notice, not least the European Ryder Cup skipper, Paul McGinley. A tie for second place on the back of four sub-par rounds and just three shots adrift of the winner Bubba Watson, propelled the young Swede onto an entirely new plane and, inevitably, it meant that his name was soon being mooted as a possible Ryder Cup player for the 2014 contest at Gleneagles.
Indeed, throughout the qualification process, Blixt appeared nailed-on to win a place in Paul McGinley's team. Not only did he join the European Tour for 2014 to try and help his chances but he even got measured up for the team suits during the PGA Championship at Wentworth in May. But like an X-Factor contestant who makes it to the judges' houses only to be told to sling their hook, Blixt missed out, finishing 23rd on the World Points List and 22nd on the European list. Later, when the wild cards went to Lee Westwood, Ian Poulter and Stephen Gallacher, Blixt's "lifelong dream" of teeing it up at the Ryder Cup was over – for now.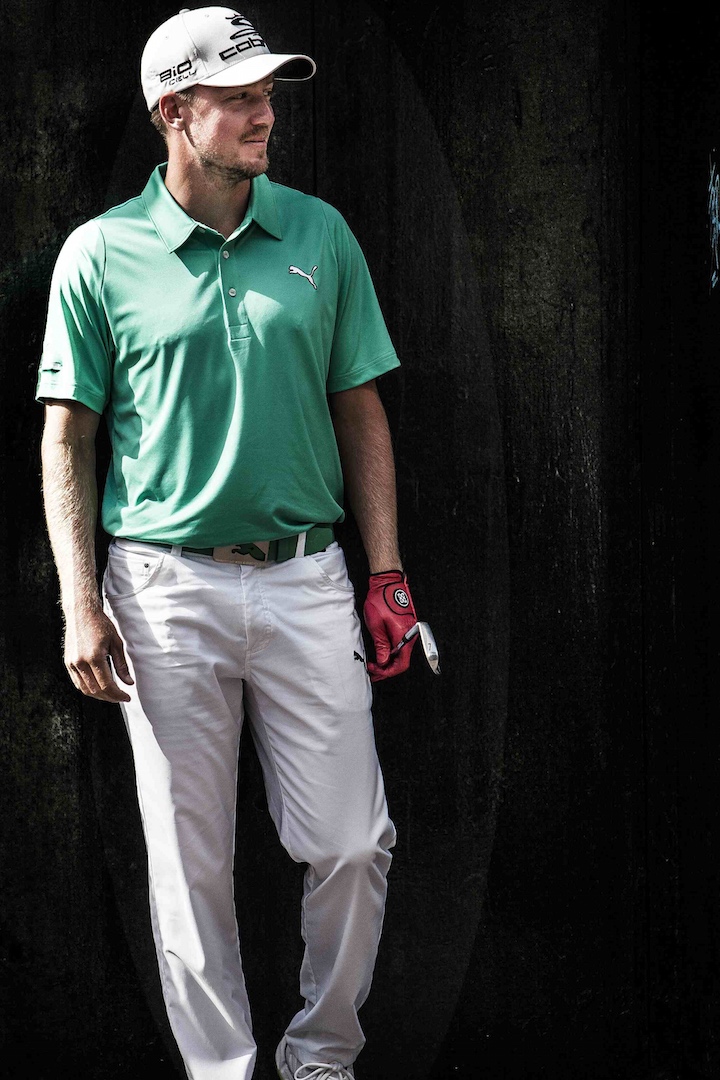 What made it worse was that McGinley had long been making all the right noises about his possible inclusion in his team, speaking to the Swede on regular occasions about the contest, as Blixt recalls. "He said, 'If you need any advice, if you need any help, please give me a call". At the Masters in April, meanwhile, the European skipper had been fulsome in his praise for the Swede's efforts, suggesting that he was precisely the kind of player he needed in his ranks. "It's clear that he's a man for the big occasion. This guy has got a lot of heart and a lot of game," said McGinley. "Certainly he's good enough for the Ryder Cup team."
It wasn't to be. Mind you, it didn't help that he forgot Paul McGinley's name when talking about his Ryder Cup chances after that runners-up spot at Augusta. Still, Jonas Blixt has time on his side. He's only 30, after all, and given that most golfers don't reach their prime until their mid-30s, he could, theoretically, still play in five or six Ryder Cups. Providing he stays off the sodas, obviously…
Jonas Blixt Shortcuts
JONAS BLIXT SHORTCUTS
What was your first car?
Ford Mustang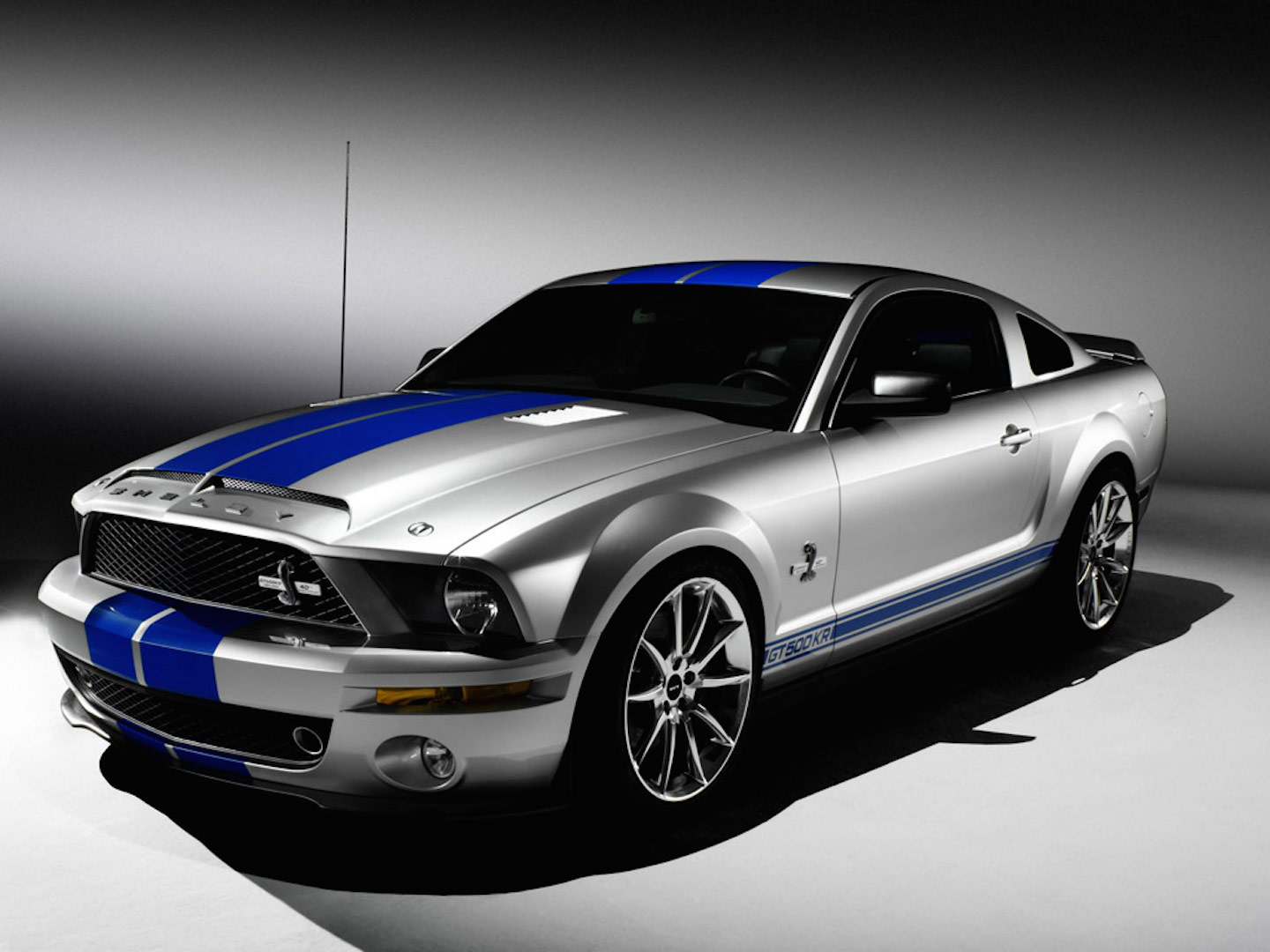 The Beatles or The Rolling Stones?
Neither. Actually, I think I do have a Rolling Stones tape but I don't really listen to groups that much.
What makes you cry?
Nothing. Grown men don't cry.
Could you kill your own dinner?
Well, when I was five I caught a fish and had to kill that so yeah, I guess I can kill my own dinner.
If you had a time machine would you go backwards or forwards?
I'd go backwards to a calmer time.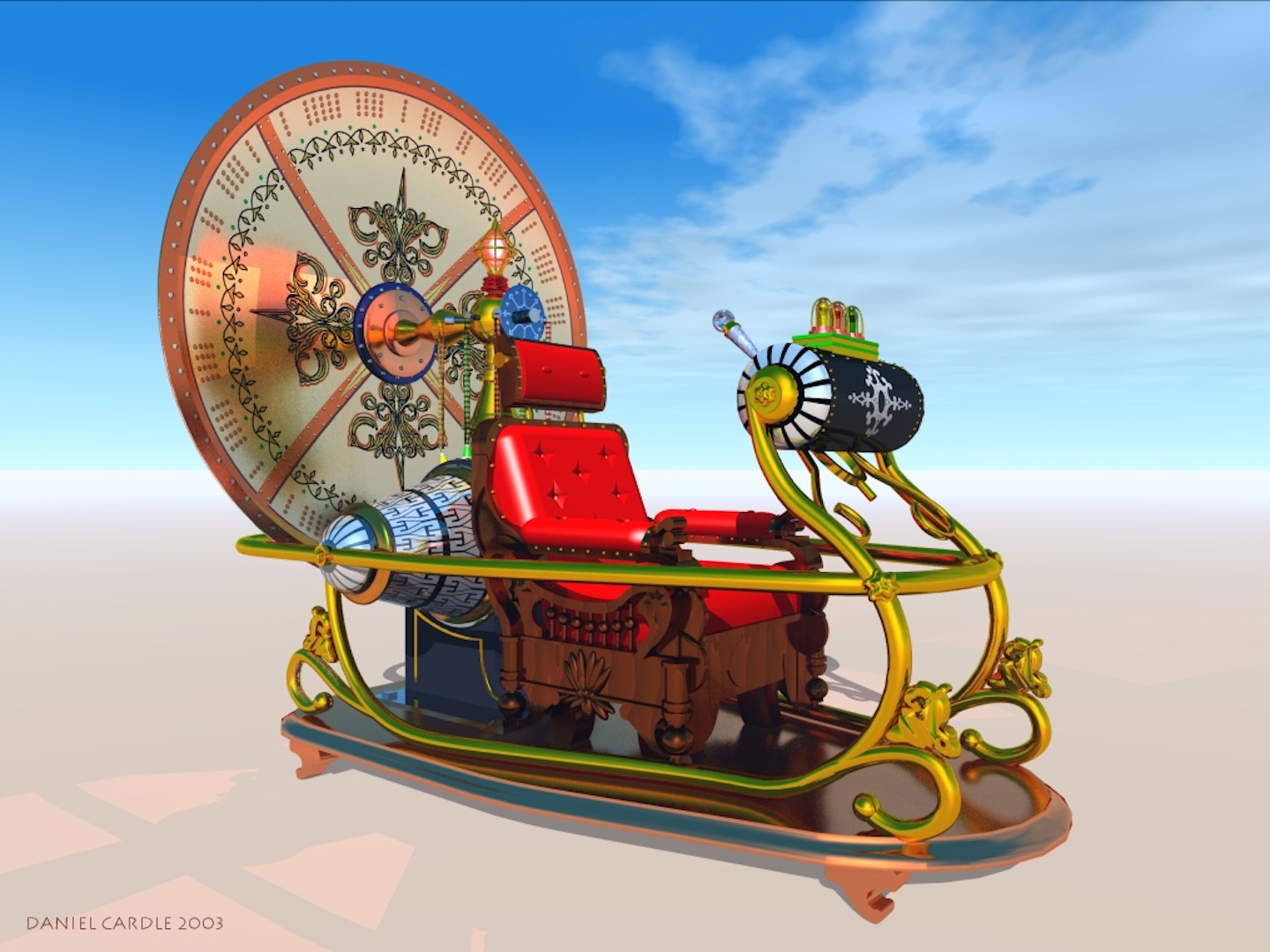 Would you bungee jump?
No, I don't have the guts to do it – and I've seen it go wrong.
Have you ever been in a bar fight?
Yes but it was outside the bar. There was a guy hitting on my girlfriend when I wasn't there so one of my buddies took care of him. Then his buddies jumped on my friend and I had to help him out. It was kind of fun. I had to do a fair bit of fighting when I played hockey so…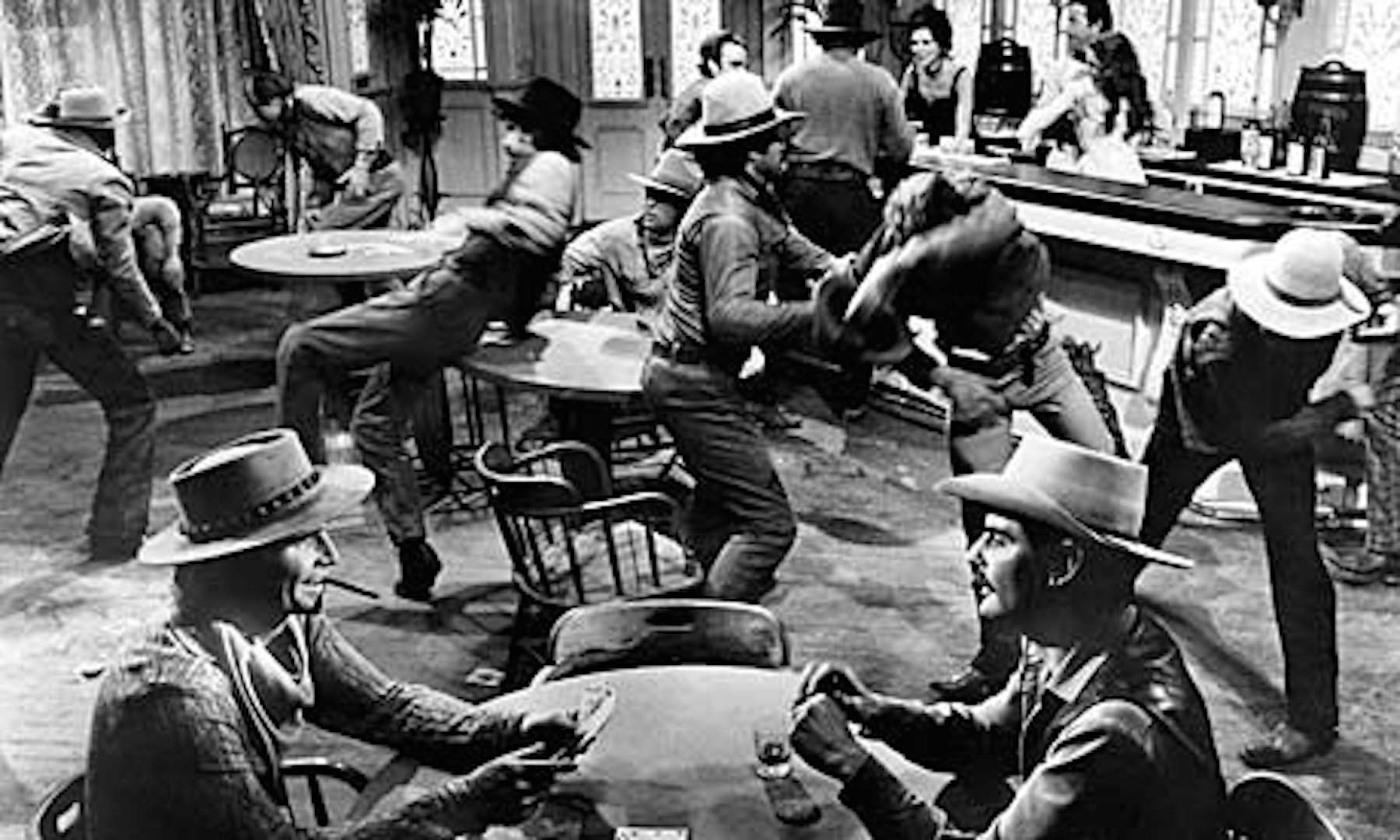 What would you think if you met yourself at a party?
I would walk the other way. I would probably hate me.