Players
May 7th, 2017
John Daly wins the Insperity Invitational
And gets a Tweet from Trump
Words: James Greenwood
John Daly has won the Insperity Invitational to claim his first win in 13 long years, and exactly one year on from making his Champions Tour debut at the same tournament.
Daly held the 54 shot lead by a single stroke, which was the first time he had held the solus lead since the final round of the 2005 WGC–American Express Championship, which he ended up losing to one Tiger Woods in a play off. It was his first out and out win since the 2004 Buick Invitational.
https://twitter.com/ChampionsTour/status/861560572491567106
Daly shot a final round three–under–par 69 to beat Tommy Armour III and Kenny Perry by one shot, despite making bogeys on the 16th and 17th holes.
Donald Trump was quickly on the case and Tweeted out his congratulations to JD.
https://twitter.com/realDonaldTrump/status/861544307043467264?ref_src=twsrc%5Etfw&ref_url=http%3A%2F%2Fwww.sport24.co.za%2FGolf%2Ftrump-congratulates-daly-on-champions-tour-win-20170508
"It's just awesome," said Daly. "I want to let all my sponsors know that I love them and thank them for everything."
On winning Daly was showered with Champagne, before undoubtedly moving onto the JD and Coke course.
"That [the champagne shower] was great. That's what's cool about this tournament. I look at these guys, a lot of these guys – we're all friends out here. We're big competitors, but we like to have a good time." Amen to that JD.
On a final note JD becomes only the 12th player to have won on all three tours! 
Related:
Denmark win the inaugural GolfSixes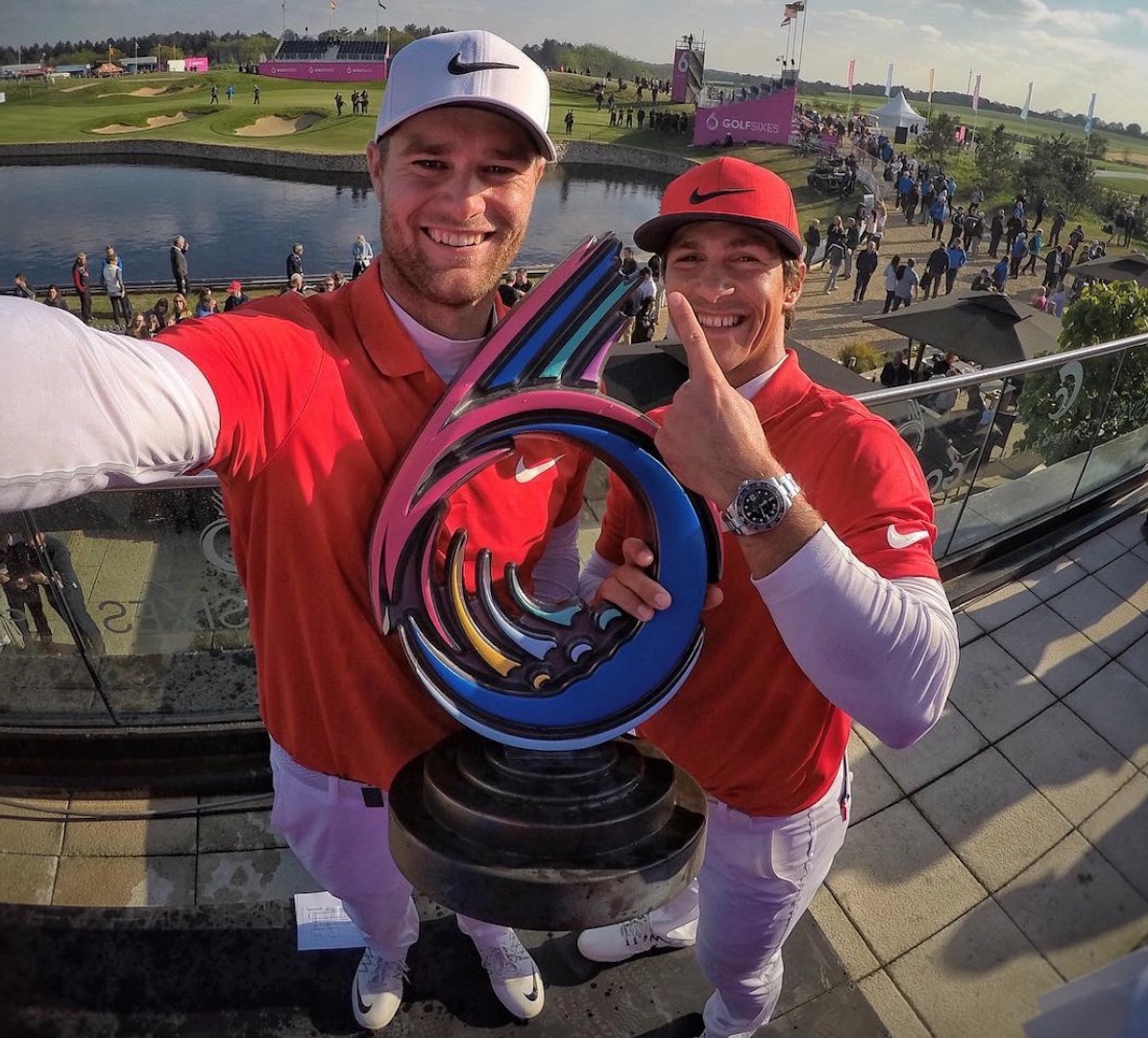 TAGS: John Daly, Players, Tournaments, Latest, Donald Trump, 2017