Players
Aug 5th, 2017
Inside the ropes with Charley Hull at the Ricoh
Fascinating insight into the young pup's operation
Words: Nick Kevern Photography: Getty Images
It is always interesting being in the same room as Charley Hull. Confidence is something she is not short off and her ability to talk frankly is to be commended. Here is someone not afraid to shy away from the media.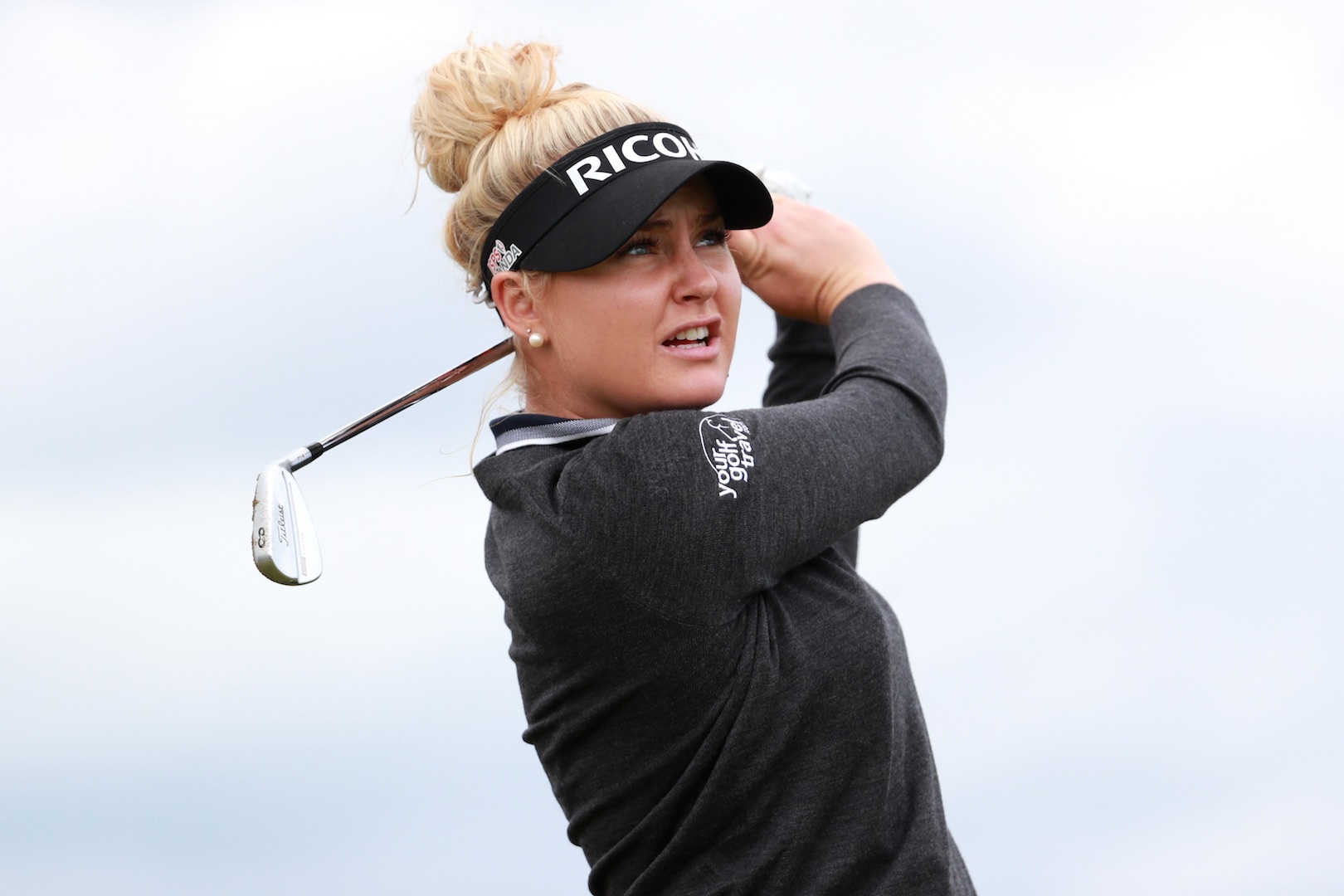 Prior to her press conference at the Ricoh Women's British Open at Kingsbarns, I went around for a few holes inside the ropes as Charley was preparing for the tournament on her practice round.

Alongside one of her coaches, Daniel Grieve, Charley looked cool, calm and collected. Her swing looked as good as always. In fact, you wouldn't really know that she is getting over a wrist injury. Taking on a ball in the rough, it was one of her playing partners, Jacqui Concolino, that reminded her not to do damage to her wrist.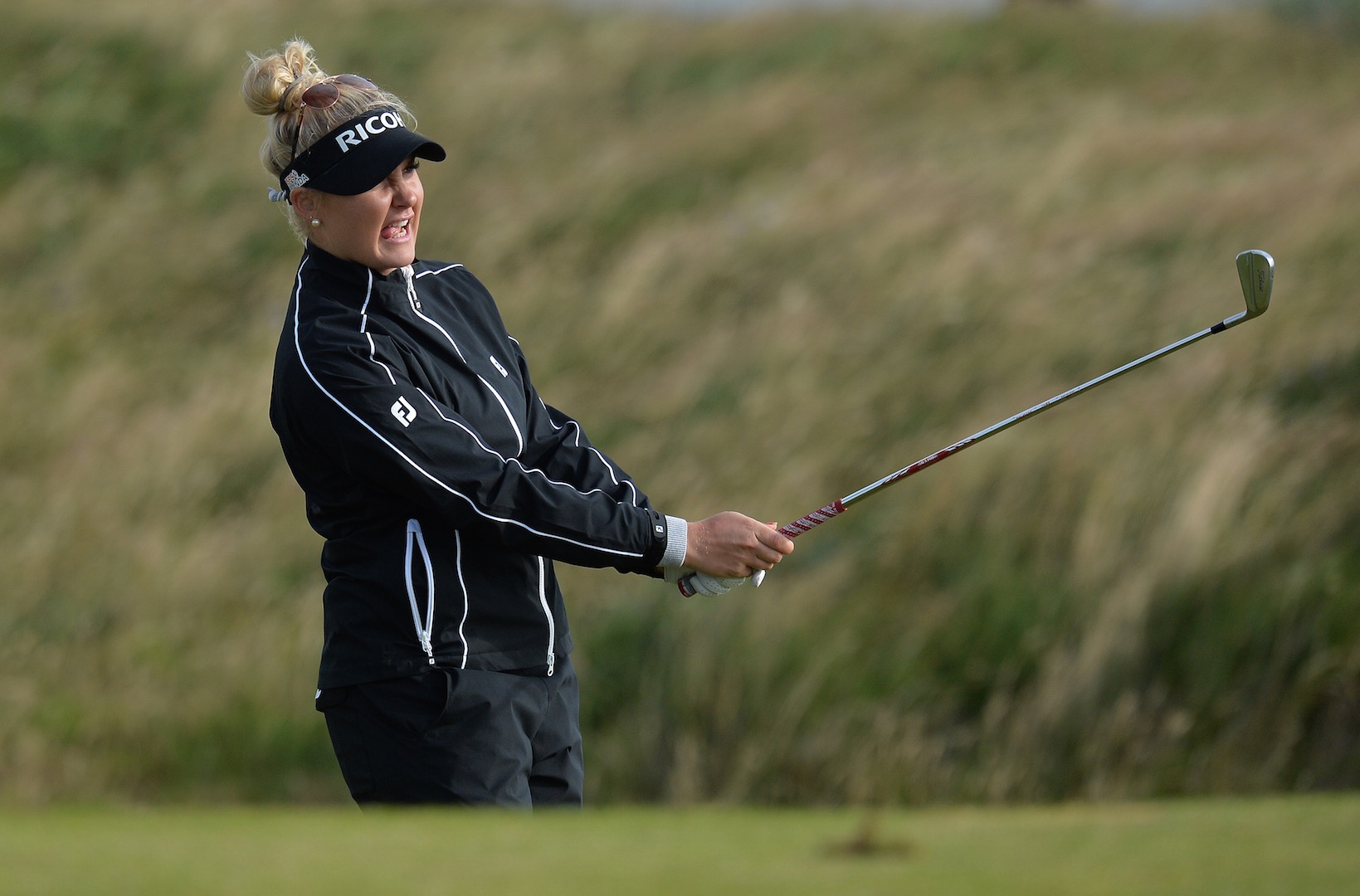 Concolino offered Hull the chance to take it easy: "Charley, you don't have to hit it from there if you think your wrist ain't up to it"

"Nah, it's alright. It's a good lie. But thanks anyway."
Hull seems to be in a good place going about her business on the practice round. Both she and her coach were sharing plenty of laughs talking about the "Northampton massive."
I have no idea what that is, but it shows the strong relationship that they have. The key thing is that she is relaxed. Last year it was not quite the same. With the Ricoh Women's British Open happening on her home turf, it became clear that there was more pressure on her.
https://www.youtube.com/watch?v=WPkr7wrPWEI&feature=youtu.be


When asked about if she felt more relaxed this year she said: "Yeah, a little bit. At the top of Scotland, far away from Woburn. Just feels normal. Like a normal event. Obviously a major."

The breathtaking views at Kingsbarns may have helped. It had Hull's attention as her mind drifted away from the golf.

"Look at the sea, I'm so getting a picture of this!" Within a moment, Hull whipped out her mobile phone and went about taking a panorama photo of the beautiful coastline. Then it was time for golf again. Memories of last year's tournament have clearly already been blown away.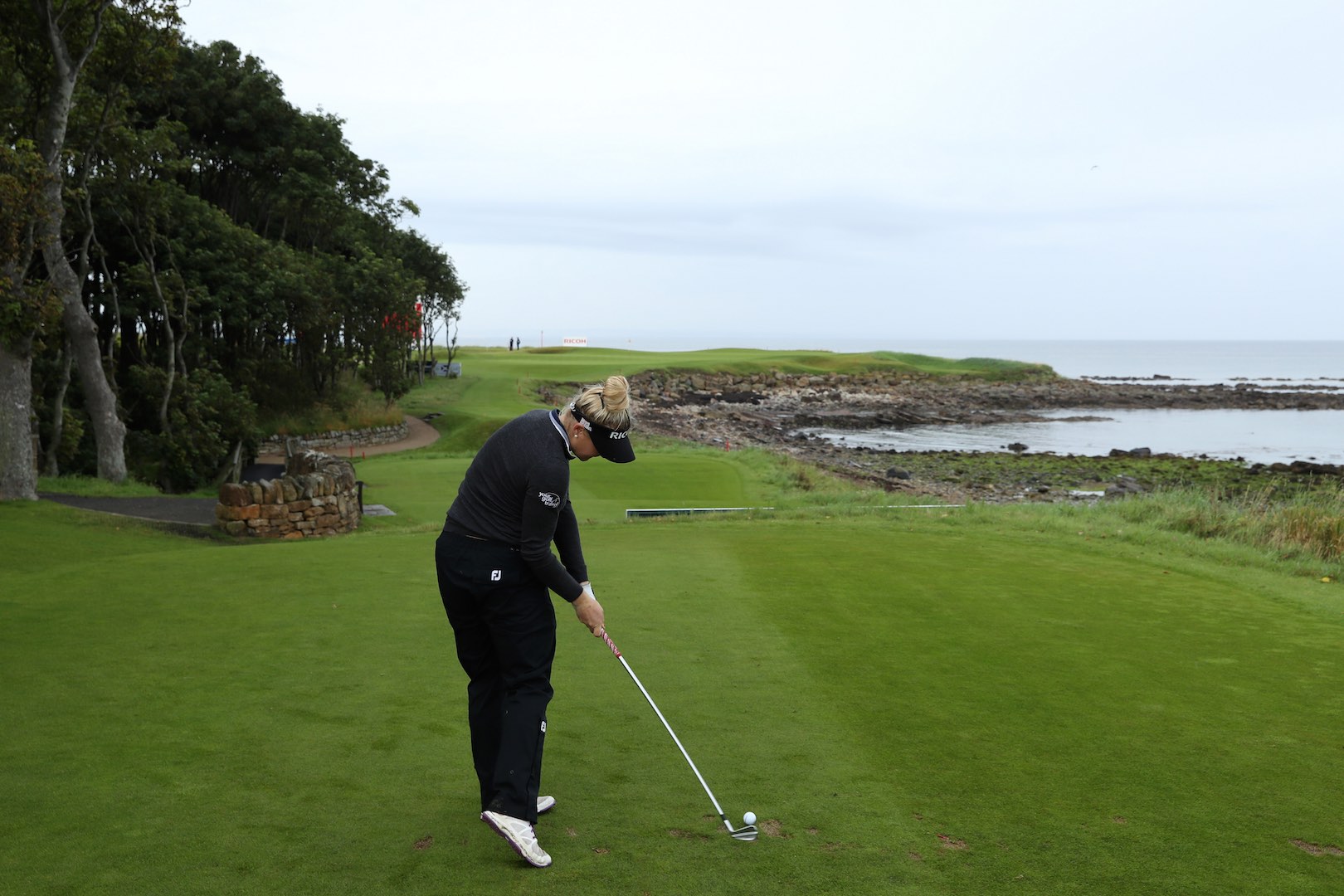 It's a different Charley now though. She has claimed her first LPGA title since then and is preparing to take on Kingsbarns as she searches for her first major championship. Recovering from a wrist injury isn't going to stop her in her tracks. She was striking it sweetly, so sweetly that her playing partner heaped on the praise.

Kingsbarns is one of Charley's favourite courses. Talking about the course she said: "I think it's a really fair links golf course. You hit a good shot, you're going to get rewarded. And I kind of like the greens.
"Actually, they are rolling quite nice. They are quite slow but I don't think they can make them super fast because of the wind. And you're near St. Andrews as well. You just feel like you're at the Home of Golf."
https://www.youtube.com/watch?v=QKIwUs7xrmE&feature=youtu.be

There is no denying just how good Charley Hull is at the game. That has become a given but she is also prepared to answer anything you throw at her. With the LET (Ladies European Tour) struggling of late in terms of cancelled tournaments, Hull's take on the matter was one of sympathy and positivity.

"Yeah, I feel sorry for the girls in the LET, but I reckon they will be fine in the next couple of years hopefully. But I don't really look into it too much. I just try and concentrate on my golf."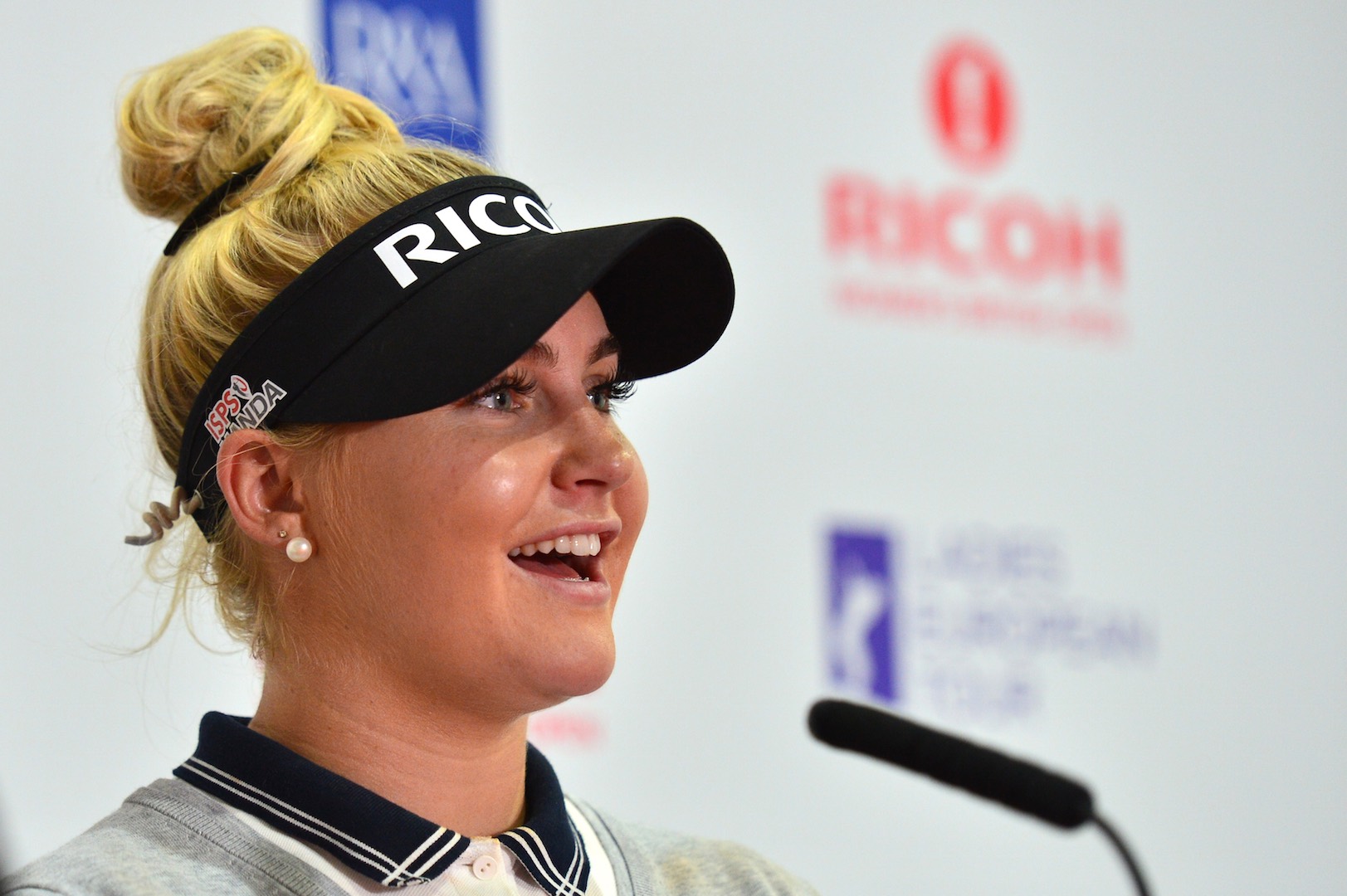 It is here where you can also see a different side to Charley Hull. Whilst there is no doubting that she is a breath of fresh air in terms of her natural charms and humour, there is also a serious side. Whilst her love of Nandos is well documented (not sure if there are any in St. Andrews actually), there is also that steely desire to win. Once the competition starts she becomes a whole new animal.

A two time Solheim Cup player, former LET Order of Merit winner and now, a LPGA Tour winner, it will be a different Charley that takes to the course once it really matters. Cue the Kettering assassin as she aims to take the crown at the Ricoh Women's British Open.
Related: