Players
Oct 1st, 2017
Ian Poulter drops the f-bomb at British Masters
Cell phone disruption the straw that broke the camera's back
Words: Florida Dayton Photography: Getty Images
Ian Poulter could simply take no more. He hasn't won a tournament since the WGC-HSBC in 2012. Then he gets in contention here at The British Masters. Then he fans one off the tee at the par 3 5th hole. During his swing a mobile phone allegedly went off. And so did Poults. He dropped the f-bomb. And immediately regretted it.
"Seriously, what are we doing?" Poulter said. "We've allowed them all to take pictures and videos and we tell them to put them on silent and it doesn't work, does it?
"You get distracted on the wrong hole at the wrong time and it's extremely penal and it's really f------ annoying."
While cell phone noises have been an issue for years, a new policy implemented by both the PGA and European Tours that allows fans more freedom when it comes to their phones. Eventually, someone is going to forget to put their phone on silent and you just hope it doesn't happen during Poults' – or god forbid – Monty's back swing.
"I'm angry and am going to continue to be angry until I wake up tomorrow morning. Throwing shots away for no reason is really annoying."
Poulter took to Twitter to apologize for his language on Saturday.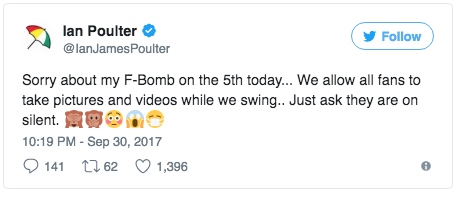 Related:
The Top 10 PGA Tour Pro Tantrums Ever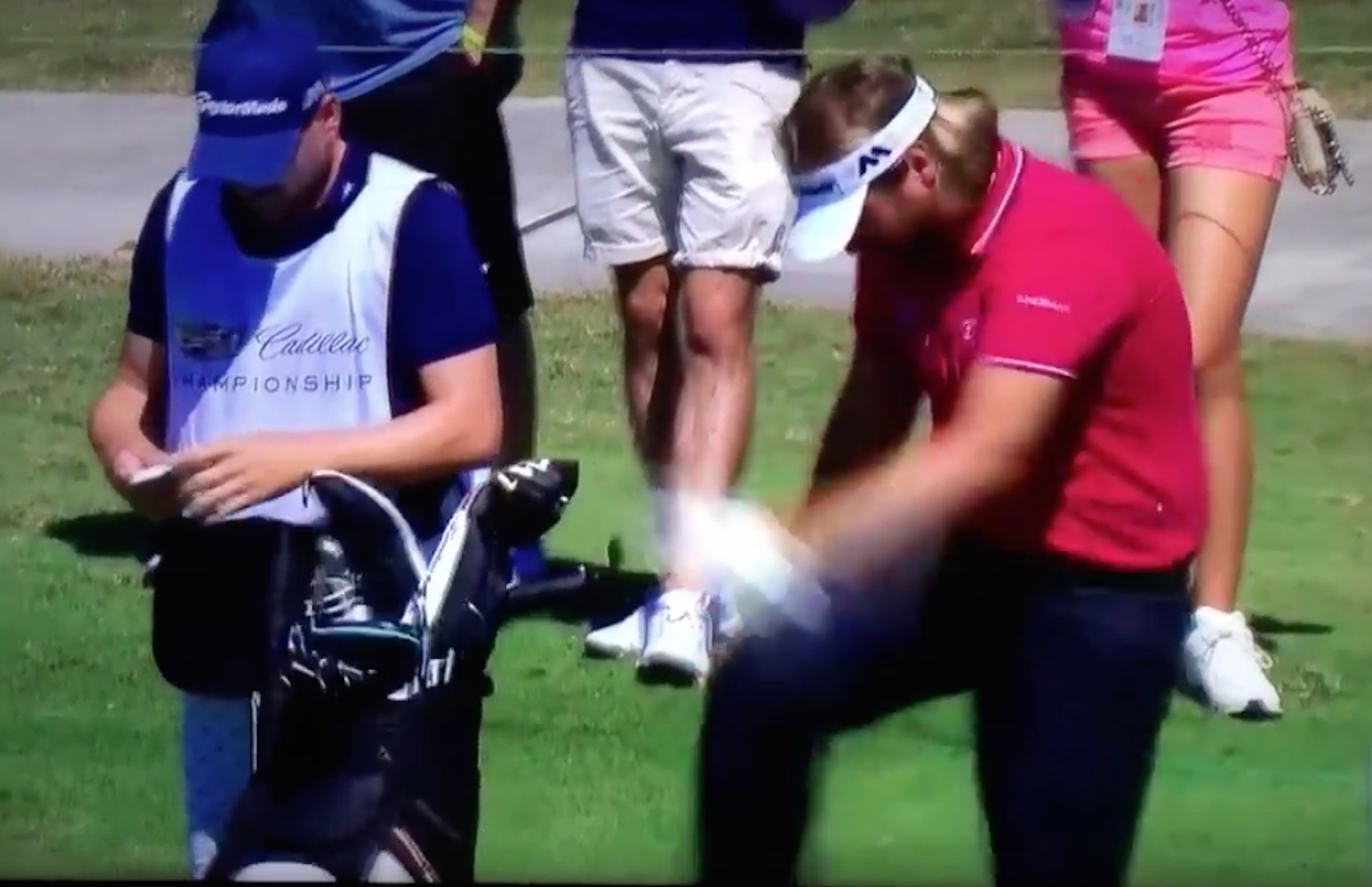 Little bonus: Where Poults got his inspiration...
https://www.youtube.com/watch?v=E84VqqCPI7w