Players
Nov 7th, 2018
I Hate You, Tom Watson!
AKA: Snotty teenage GP Editor gets things off his chest
Words: Tim Southwell Photography: Getty Images
When I was a hot headed and slightly greasy 14 year old, I hated Tom Watson. I mean I hated him.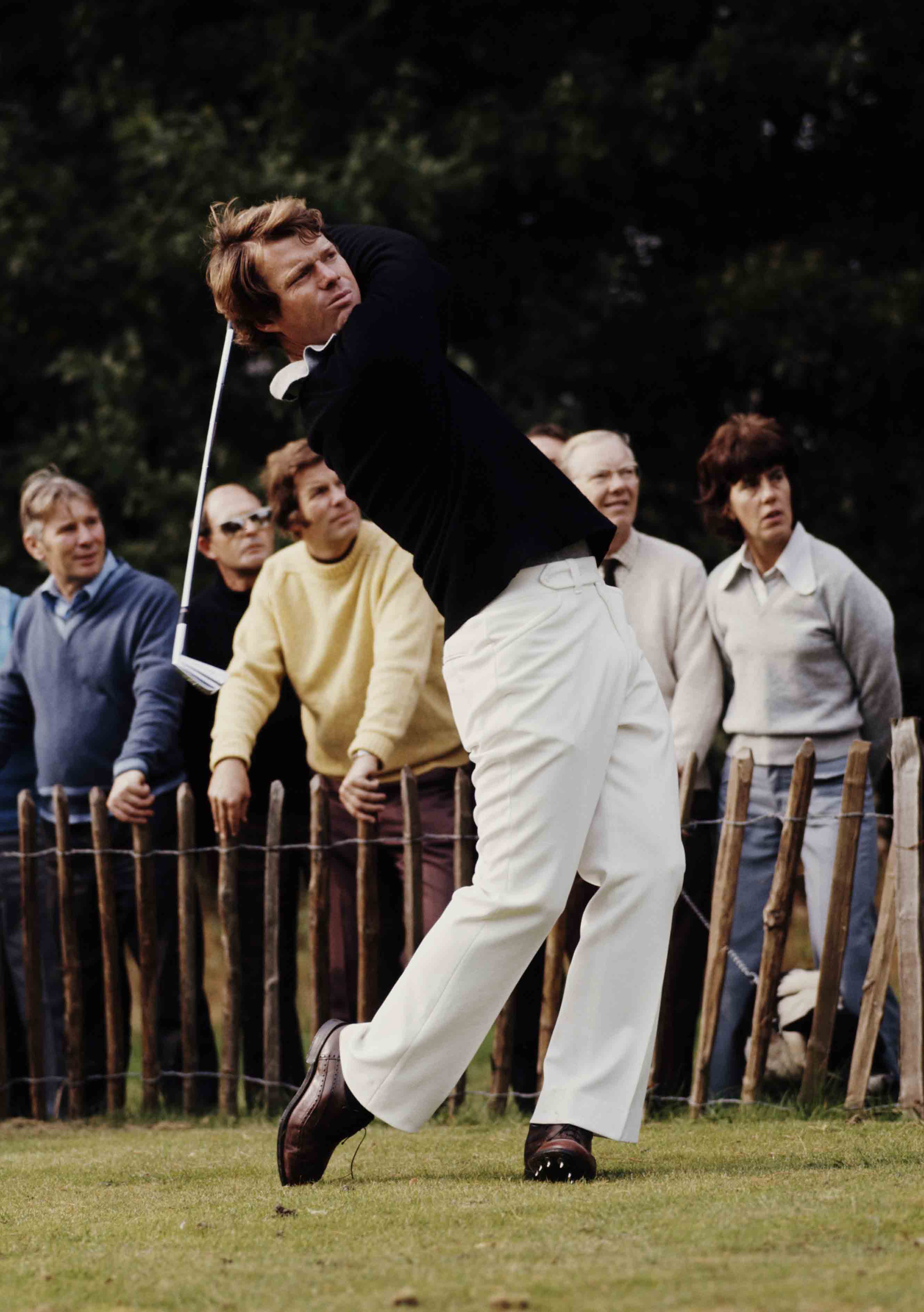 You see, my hero was Jack Nicklaus and Tom Watson was becoming quite the irritant, having the temerity and bad manners to threaten Jack's position as the ultimate, unbeatable, golf god.
As far as I was concerned, Jack was supposed to win every tournament he felt like winning, his heroic blond locks shining proudly as the golf lords smiled down on him. Tom Watson changed all that. After winning his first major at the 1975 Open at Carnousite, he proceeded to beat Jack into second place at the 1977 Masters, the 1977 Open, the 1981 Masters and the 1982 US Open.
Jack had been well and truly usurped and, a bit like when Mike Tyson first hit the deck against Buster Douglas in 1995*, I was genuinely shocked. The equilibrium had been disturbed and I didn't like it one bit. Jack would have been on 22 majors but for Watson. No one would ever beat that, surely. 18 majors, as incredible as it is, still looks vaguely approachable if you've got your vodka goggles on. But even Tiger would have to concede that no man would ever beat 22 majors.
I just couldn't warm to the man from Kansas City, this tousled haired pretender with the golden touch who's only remit in life seemed to be to swipe the glory from my sporting hero at every opportunity. Superman had just been disabled by kryptonite. Shit weren't right.
Jack was all affable and smiley on the golf course while Watson never said a word on the golf course. Back home in Kansas his dad and his friends called him Flytrap Finnegan, after a talkative caddie in the comics. Plus, when he did open his mouth, Watson had gone on record, despite winning the Open in 1975 and 1977, that he thoroughly disliked British golf, couldn't ever see himself getting used to, let alone appreciating all the nuances, bumps, and bad bounces of links golf. I've got a solution for ya, I'd mumble, clear off and don't play here then!
A couple of years later Tom Watson had a light bulb moment and completely reassessed his opinion of links golf, saying: "I just started thinking about why I started playing golf and all my growing up with the game. Long before I ever dreamed of winning things, I played in the rain and the wind and the snow. I didn't do it for money, fame, trophies, not even the love of the game, I did it because I just loved rolling the ball up to the flag. And then I thought, that's just what British golf is, the same thing I grew up with, it's just rolling the ball up to the flag."
From 1968 to 1977 Jack was the number one golfer in the world according to the Mark McCormack World Golf Rankings (the Official Golf World Rankings of the time) and everything was right and proper in the world. Then in 1978, when I got hooked on golf myself, Tom Watson quite literally took over, dominating the world number one spot until 1983.  
It was around about 1983 that I started to lose my golf mojo. At the time, and for years after, I assumed it happened naturally as I found other avenues of interest and began cultivating a glad eye for the ladies. But thinking about it, I reckon I lost my golf mojo largely because the impossible had happened, Watson was the best and my hero Jack Nicklaus an unthinkable also ran. Basically, I couldn't handle it.
Like a lot of people of my age I drifted away from golf for several years. It had always been 'my thing' and I'd let it go. The fact was none of my friends played the game and now the greatest was a bloke I didn't actually like. So, shamefully, I bailed.
As I made tentative steps back into the game in the early 90s (pitch and putt, par three courses, watching the majors on TV etc) I soon realised what I'd been missing. But had Tom Watson really done me wrong all those years ago, or had I simply been a complete twat? I lived in a state of mild confusion about this conundrum for several years until the 2005 Open at St Andrews.
Myself and a couple of other GolfPunks were greenside as the great Jack Nicklaus strode emotionally over the Swilken Bridge and up the 18th fairway amidst a staggering, howling racket of adoration. People all around me were openly crying. This was Jack's last ever appearance at The Open.
Then I caught sight of Jack's playing partners. Luke Donald was grinning like the cat that got the proverbial, hardly able to believe that he was really part of this scene, albeit in the sidecar to the main vehicle. When I glanced at Jack's other playing partner, Tom Watson, I couldn't believe what I was seeing. Tom Watson was crying. Jack was bowing out and Tom was crying. Then I started crying. Sobbing actually.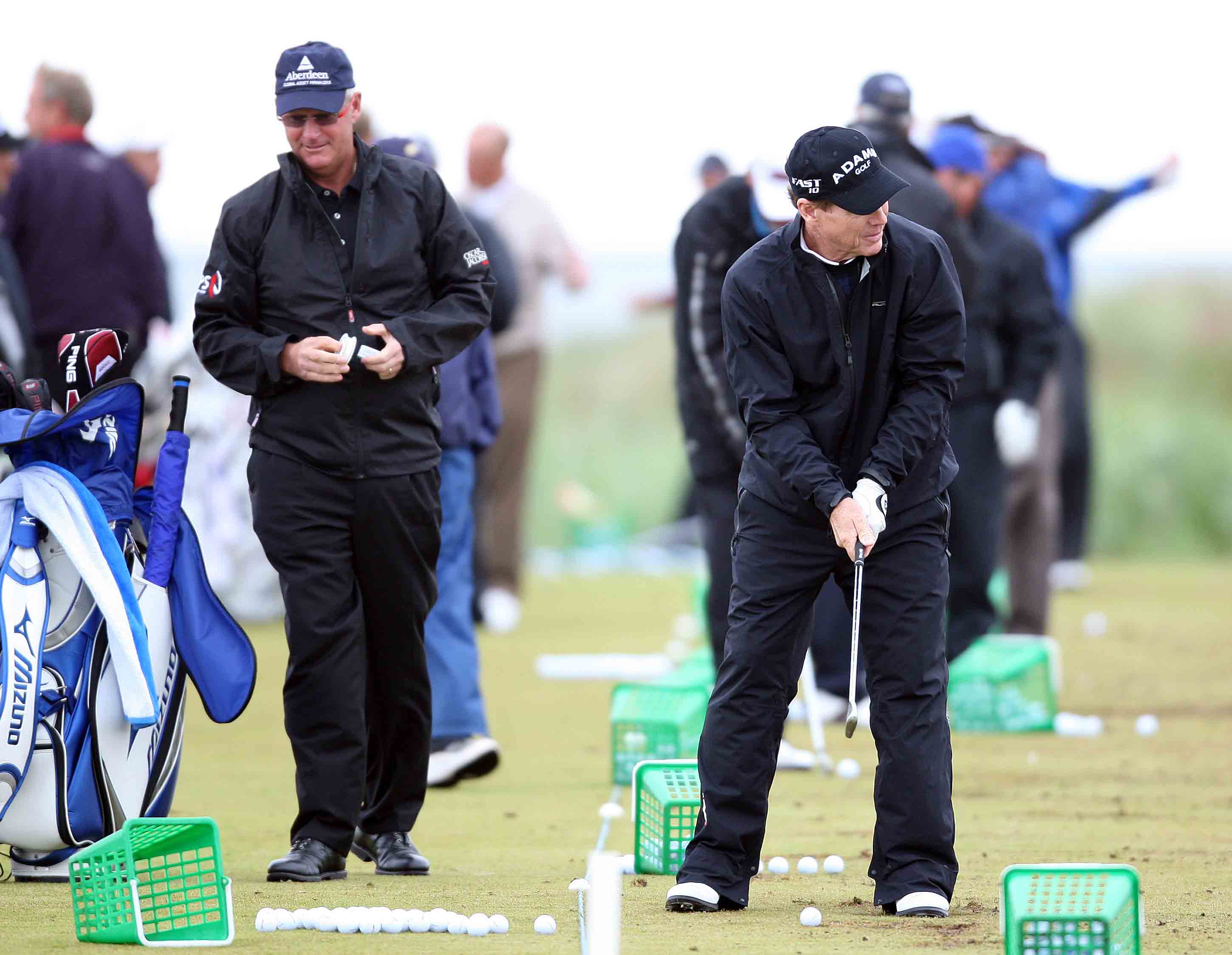 The bond between Nicklaus and Watson was incredible. As Jack finished off his final putt, the pair fell into each other's arms and embraced the embrace of true champions. I'd love to know what was said in that moment.
Maybe it was something simple, like:
Jack: "And that's that."
Tom: "It sure is, buddy".
Something like that.   
Later that evening, back at the GolfPunk Clubhouse, after I'd been hosed down and gathered my composure, I thought about my conundrum and concluded 100% in the affirmative that yes, I had indeed been a complete and utter twat all these years. Tom Watson was a good guy. No, a great guy and I'd been a bally fool. Not only had I got Tom Watson completely wrong, I'd allowed a sense of frustration in the early 80s to derail me from the greatest game ever.
It's impossible to over estimate just how important Tom Watson has been to world golf. Without him the game would most probably  have drifted along unremarkably through a mostly forgettable era. Flash back to the early 1970s: The Nicklaus/Player/Palmer/Trevino dynamic had faded. New kids on the block Johnny Miller, Tom Weiskopf, Jerry Pate et all were failing to live up to the hype and Nicklaus was pretty much left as the last man standing, with Gary Player occasionally popping up out of nowhere to bag a Masters or a PGA title. The emergence of Seve and the European attack was still a distant pipe dream.
It was the whole Nicklaus v Watson thing that re-propelled golf to a truly global stage once again. Watson and Nicklaus won 13 of the 36 majors between 1975 and 1983, with Watson bagging eight.
Every tournament started with the Nicklaus/Watson buzz and Watson usually came out on top. Think about it, he stood toe to toe with the greatest player of all time and kept beating him.
Nicklaus remarked after the 1977 Duel In The Sun: "I'm tired of giving my best and having it not be good enough." When shaking hands with Watson after Tom had finished birdie-birdie in the 1982 US Open to beat Nicklaus into second place once more, Jack said simply: "You little son of a bitch, you're something else."
Even the greatest golfers get a very short time on top of the world. Arnold Palmer got seven years. Ben Hogan, probably because of the bus accident that nearly killed him, only got six. Sam Snead played superbly for decades but all his majors came in an eight year period. Lee Trevino had seven years and Nick Faldo ruled for seven.
Seemingly, nothing, in golf  lasts forever and if you're not careful you'll take your eye of the ball and completely miss the moment: "Not him again," I'd say as Watson picked up another major, never for one second thinking that it might be his last.
There's an iconic picture of Watson at Birkdale in 1983. He's just stiffed a two-iron at the 18th to win the Open. He is almost engulfed by the crowd but somehow breaks through, and seeing where his ball has ended up, he raised his arms in triumph. He is on top of the world. Little did he know that that moment was as good as it was going to get. He came close in the Masters and the Open again but he never won another major. Pretty soon he'd stop winning golf tournament altogether. He'd had his eight years: 1975-1983.
At the time I felt he'd been winning majors for ever and always would do. Which is one of the reasons I didn't warm to him immediately. It was all so inevitable; Watson would most likely win each major he entered. But it ends, it always does. And that's when the fickle berks amongst us (me mainly) realize we've probably missed the chance to fully appreciate what an amazing golfer Tom Watson was, and how fortunate I'd been to have found my sporting passion while he was around.
And so, in the noughties, as I began to reassess the career of Tom Watson, I truly began to realize what an incredible, remarkable man he'd been. On top of the majors, the 70 career wins, Watson has been on four Ryder Cup teams with a stunning 10-4-1 record (including a 4-0-0 record when partnering Jack Nicklaus), captained the side to victory in the 1993 competition at the Belfry, and about to captain the US again in 2014.
When he hit that immaculate 8-iron into the green at the 2009 Open at Turnberry, I was out of my seat screaming along with the rest of the world. Tom Watson was about to win the Open again. 26 years after his last major win, and at the tender age of 60, Tom Watson was going to win The Open. His 'eight years' was about to turn into 34! Here was my chance of redemption. I was finally, after all these years, rooting for Tom Watson to win. Three putts later the glory had been swiped away and ended up with a very grateful Stuart Cink.
But the world, and me included, was in love with Tom Watson. The fairy tale didn't quite come true but, my god, what drama. As I watched Watson slink off the green after the play off defeat, I knew that somewhere Jack would also be watching in complete wonderment at his old adversary and pal, whispering poetically under his breath:  
"Watson, you son of a bitch, you really are something else".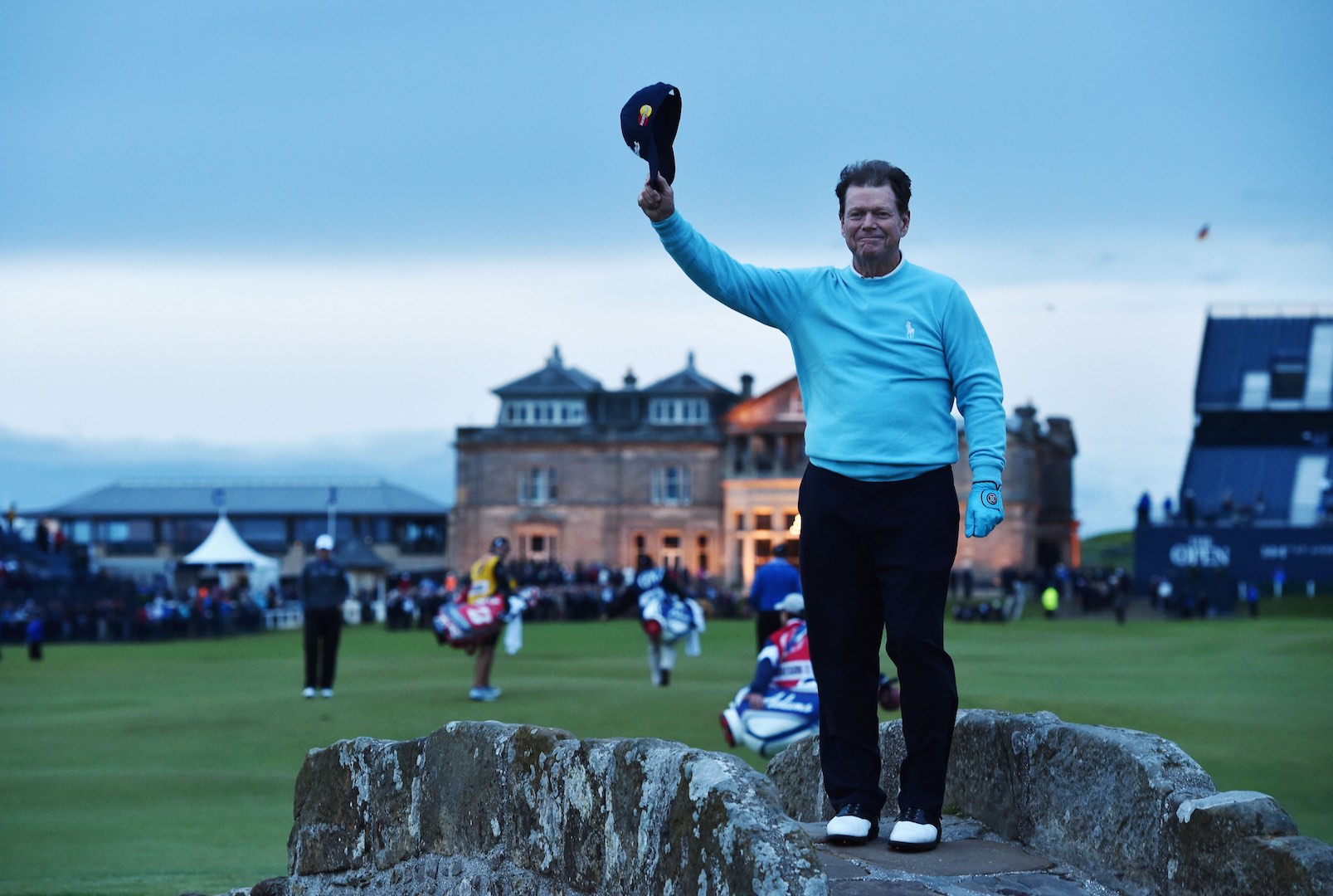 Related to this article:
The Top 50 GolfPunks Of All Time: Did Tom Make The List?
Tom Watson: A life in quotes.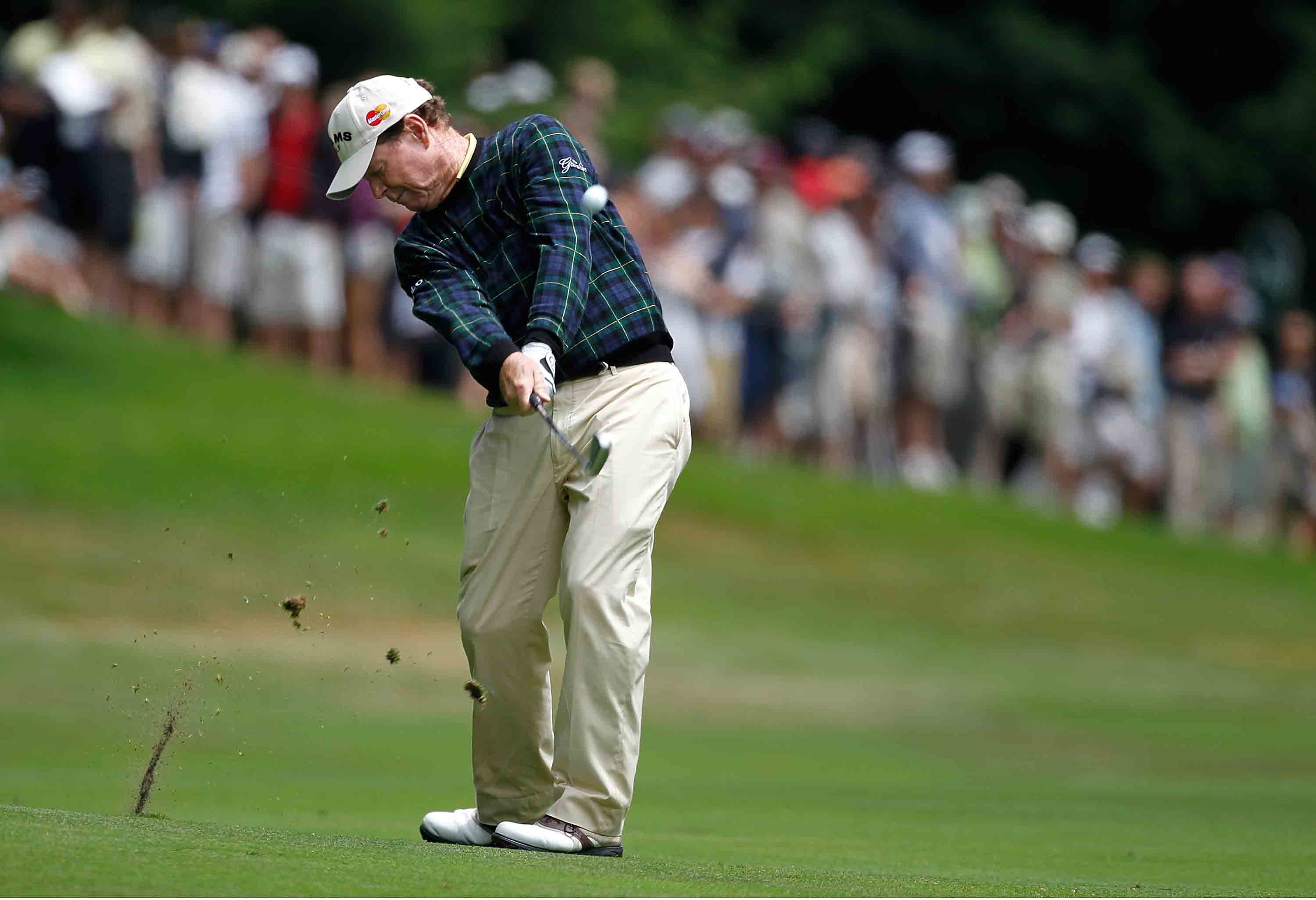 On Jack:
"I admire Jack for many things, but especially for the way he always treated our relationship. Jack was never mean in any sense of the word - there was no meanness in him. So at St. Andrews, coming up the last hole with him, it all hit me the kind of man he is, the battles we had, and especially, that this was the end. . . . That was very emotional."
"They better watch out because Jack and I have always been good partners. We've been good partners in money games, practice rounds and we've been good partners in the Ryder Cup, so watch out boys."
The game:
"A putt cannot go in the hole if it's short. I'd rather face a four-footer coming back than leave the ball on the front lip."
 "I've seen golfers give up in bad weather. They don't want to play in the rain, in the cold, in the wind. It's too hard. But that's part of golf. That's part of life, too. You have to be tough. You have to hit the ball through the wind."
"No other game combines the wonder of nature with the discipline of sport in such carefully planned ways. A great golf course both frees and challenges a golfer's mind."
"It may be the most misunderstood shot of all. I play the uphill shot with a square clubface (rather than an open face) and let the toe turn over and release through the ball (rather than hold the face open). That way, the ball will carry toward the target instead of popping up short."
"I'd like to shoot 59 before I'm 59. I've shot 60. I'd like to win the PGA, but I think that chance has passed. I'd like to hit a perfect shot each time I swing a club."
"You hear that winning breeds winning. But no winners are bred from losing. They learn that they don't like it."
"Confidence in golf means being able to concentrate on the problem at hand with no outside interference."
 "The person I fear most in the last two rounds is myself."
"You take what the course gives you. After the 30 on the front side today, I started thinking about that magic number and it starts with a five (59). I choked. But it's a good start to the season for me. I ended last year with a 64 and started this one with a 63."
"A lot of guys who have never choked have never been in the position to do so."
On lifetime friend & caddie Bruce Edwards
"He had obvious symptoms for almost a year before the diagnosis. Bruce knew he was in trouble when he went into a bar one time, ordered a drink and the guy said, 'I'm not serving you, you're drunk.' That woke him up.
"When I left Bruce here last year, he was crying in the parking lot. He thought that was going to be his last Masters. Of course, it was. The last time he caddied for me was at the UBS Warburg Cup on Sea Island last fall. On Sunday, we went to the bar and had a beer together, knowing that might have been the last time, too, which it was."
"The last time he spoke with Bruce face-to-face was a few weeks ago at Bay Hill. We talked about death and the fear of death, ... He said he was not afraid to die. And I said, you know, I'm not afraid, either. I believe there are other dimensions beyond the dimensions in which we live."
"Lots of bittersweet things have happened to me since Bruce's diagnosis in January. The bitterness is that there's nothing to hang on to. Your hope is to find an island before you run out of time."
"May the memories of the one who has passed on fill the void that they left. There's another poem, by St. Augustine, that says, 'Don't cry for me but remember the most important things of my life and what I represented in my life and make that your memory of me, not my death.' I think that's important. We have grief. I'm sure I'll cry. I'll cry a lot before it's over."
On Tiger
"Woods sees himself as an icon, one for the ages. That was evident in the stone-cold way that he went about winning his first U.S. Open and third major title, with the most dominating four-round performance in the history of major-championship golf. His winning margin was 15 strokes - two better than the record for a major set by Old Tom Morris at the 1862 British Open against a field of about a dozen -- and his manner of winning was intimidating. Woods hit longer, straighter drives than anyone else. He flew iron shots that held on Pebble's small, firm greens. He never three-putted. This made even the most accomplished players look uncomfortable and unworthy. Tiger has raised the bar, ... and it seems that he's the only guy who can jump over that bar."
What they said about Tom Watson
Jack:
"I'm tired of giving my best and not having it be good enough." (After losing "The Duel in the Sun" to Tom Watson at Turnberry in the 1977 Open)
Gary Player
"No one practiced like Tom when he was young. It wasn't just the time he put in. It was the intensity. Every swing was to win the Open."
Ben Crenshaw:
"He was tougher than everyone else. When he needed a great shot, he hit a great shot."
Davis Love III:
"He was the best putter in the world. He never left a putt short. I remember watching him play with my father, and Dad would say, "Watch the way he attacks the hole'. Nobody ever attacked the hole like Tom Watson."
Bruce Edwards:
"He's taught me so much about golf and life. I don't know anyone who thinks things through so well. Any situation, Tom knows exactly what to do."
TAGS: Tom Watson, Duel In The Sun, The Open, Nicklaus V Watson, Open 2009, Players, 2018, Turnberry, 1977, Jack Nicklaus, Major, Champions, Open Championship, 2009