Players
Jan 16th, 2017
Graeme Storm beats Rory to win South African Open
Play off drama in Jo'berg
Words: Tim Southwell Photography: Getty Images
One minute you've got your head in your hands after losing your tour card by 100 euros. You're facing the living hell of Q-School. That's if you can even stomach the idea of carrying on trying, and struggling, to make it on tour.
The next minute you're told that Patrick Reed just lost his European Tour points because he didn't play enough tournaments. You shrug your shoulders and say "So bloody what? I've just lost my tour card".
"No", the messenger, goes on, "that means you end up 125th in the Order Of Merit, not 126th. You've kept your tour card for another season."
The next minute after that you've just beaten Rory McIlroy in a play off to win The 2017 South African Open.
That's golf. That's Graeme Storm.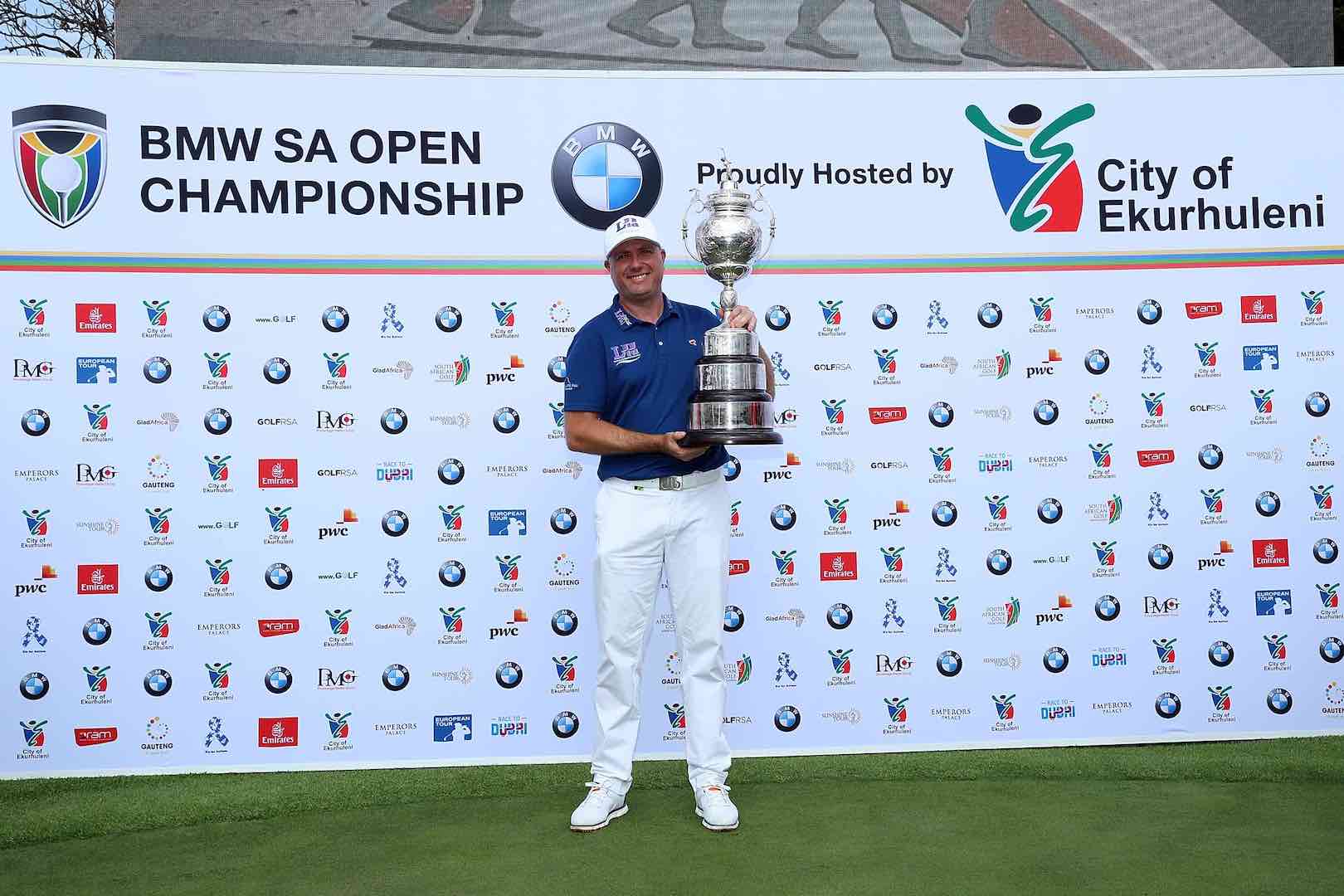 The pair finished on -18 after four rounds at the Glendower Golf Club in Johannesburg with 38-year-old Storm winning on the third extra hole, to secure his first European Tour victory since 2007 when he bagged the French Open.
"I'm shocked," said Stormy after his win. "This has been a surreal week and to find myself in the position I was in with probably the best player in the world was a dream come true.
"I got my playing rights due to the fact Patrick could not play and I took it with both hands. To win this tournament with the prestige of it is incredible."
Watch the play-off duel here:
https://www.youtube.com/watch?v=F24BrBmLazk
Related:
Graeme Storm interviewed by Valderrama...