Players
Aug 19th, 2015
Golf's New Big 3
Why we are entering a new era of golf superstars
Words: Tim Southwell Photography: Getty Images
Half a century ago, Arnold Palmer, Jack Nicklaus and Gary Player shared all four major championships. Their manager and CEO of the fledging IMG corporation, Mark McCormack, dived straight in as was his want and branded them the Big 3.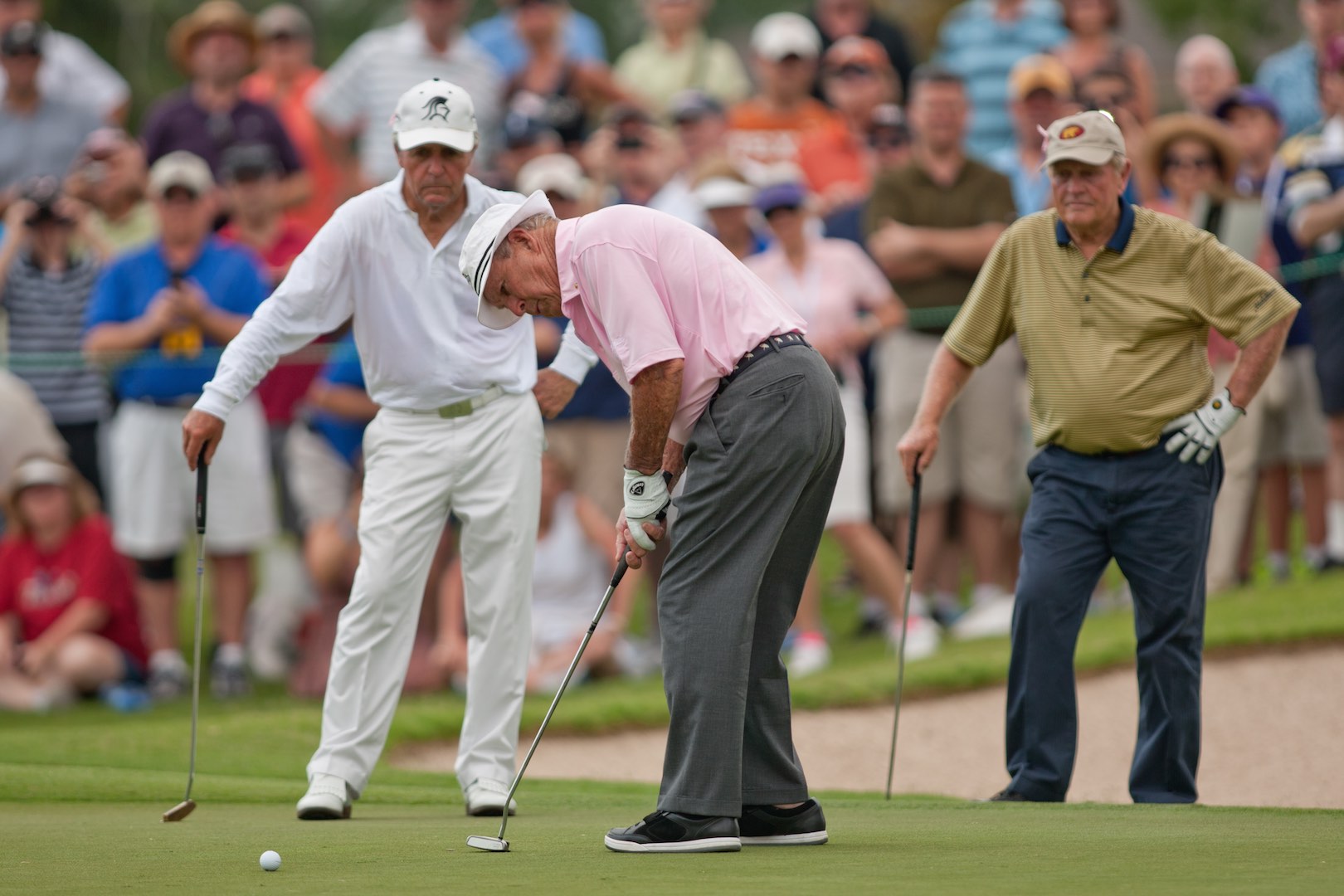 A series of made-for-TV matches between the three were made and suddenly golf had a bona fide dynasty for the public to aspire to and admire. Arnold Palmer, Jack Nicklaus and Gary Player, subsequently won 34 majors between them in a golden era between spanning almost three decades.
Furthermore they took golf from an elite fringe sport to one of the biggest globally televised and attended sports in the world. What Tiger Woods did for the recent generation of tour pros and fans is well documented but these guys laid the foundations.
When the three teed it up together at the Masters a couple of years ago, thousands of people lined the fairways and – despite the fact that Nicklaus (75), Palmer (85) and Player (79) were essentially nothing more than a warm up act for the main event – with all the hollering and cheering, you could have been forgiven that we were back in 1967 and they were about to go head to head to head once more in the rarefied arena of golfing conflict.
In a current era when it takes a lot to impress or get people's attention if there's nothing technically 'in it for them', those inside the ropes who had turned up to see this spectacle made an impressive guest list. Rickie Fowler wasn't scheduled to tee off for more than five hours, but he was there. So was defending champion Bubba Watson and Keegan Bradley. Larry Mize and Johnny Miller also.
The Big 3 were, and would always be, the only Big 3 and we haven't seen the like of it since. We've tried to kid ourselves that the 'Tiger v Vijay', then 'Tiger v Phil', then 'Tiger v Rory' eras were upon us but were they really? And the idea of there being another serious contender coming into the mix was always stretching it, even for a headline thirsty media.
But now things are different. Now we have three players (possibly four or five, but definitely three) who posses all the attributes and hall marks to have us really believing that the new Big 3 are on the block and about to blaze up the history books.
Nick Faldo, not normally a man given to hyperbole, greeted Jason Day's PGA win thus:
"G'day to Australia and welcome to J-Day to the major circle. We had the Big Three moons ago. Now we're approaching having another Big Three in the game of golf."
The changing of the guard now complete, Faldo believes the new-age stars can forge a special rivalry like Nicklaus, Arnold Palmer and Gary Player enjoyed back in the 1960s and 70s.
And the stats don't lie. They are 1, 2 and 3 in the world rankings. They are all in their 20s. Jordan Spieth, Rory McIlroy and Jason Day are golf's new Big 3 and set to dominate the game for years...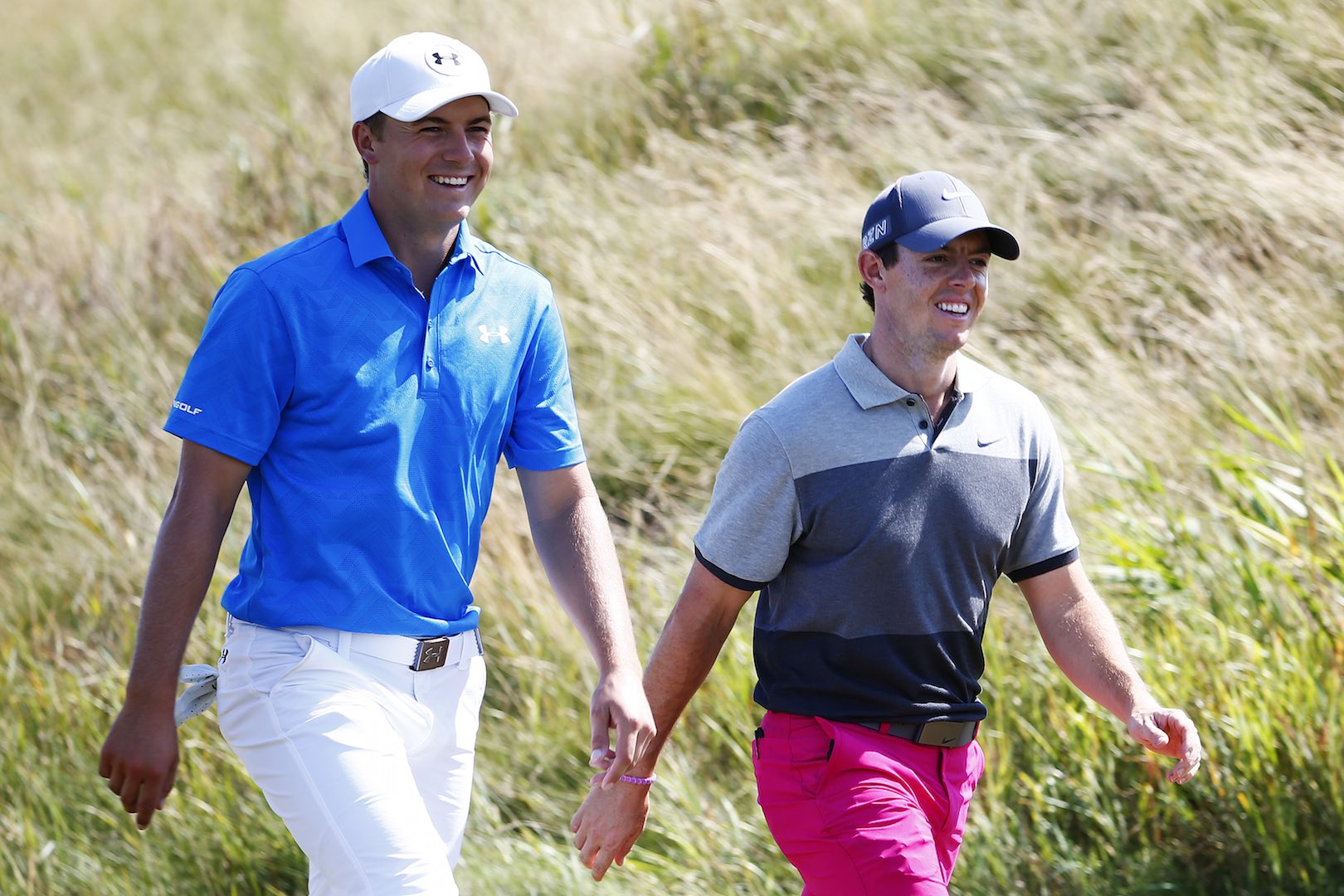 But when Jason Day walked onto the 72nd tee at Whistling Straits with a three shot lead and his first major safely in the bag, the golf world was, finally in a position to entertain the idea that we are entering a golden new era for the game. An era in which there is a genuine elite at the top of the game. Not one player, not two but three. Jason Day may only have one major under his belt to date, but his performances in the majors over the last three years has been exceptional. 2nd at the 2011 Masters; 2nd at the 2011&13 US Open; 4th at the US Open 2015 and now PGA champion 2015.
Rory has four majors to his name and only needs a green jacket for the career grand slam. His best finish at Augusta was fourth this year but we all know the course is built for him and he will surely add more than one Masters title to his wardrobe in the next 10 years or so.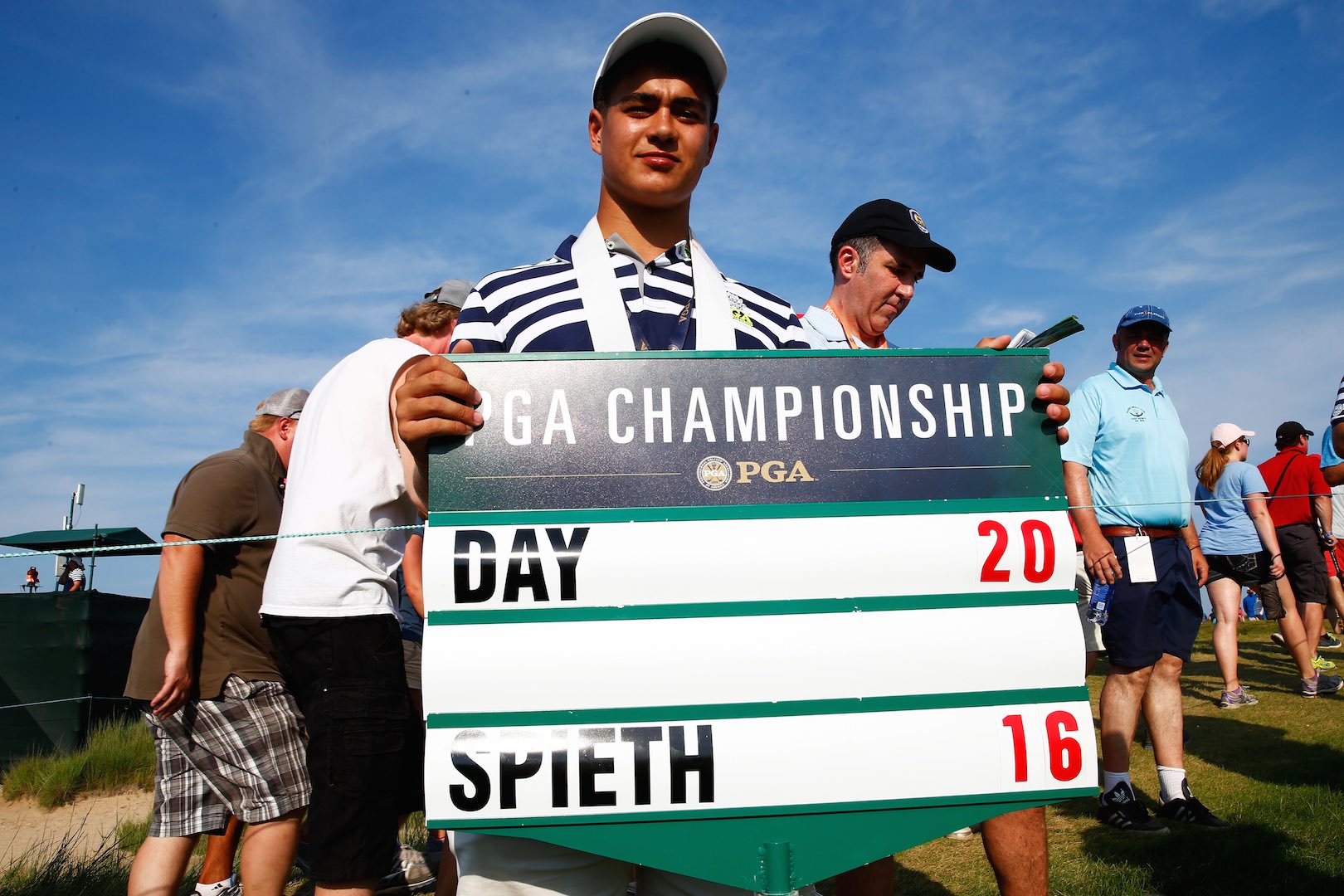 Jordan Spieth has been 2015's miracle man, winning the first two majors and finishing fourth at the Open (when he could easily have won) and second at Whistling Straits Sunday night. Perhaps the biggest effect that Spieth has had on the game is that, at the Open when the World Number 1 (a player who had become omnipresent and de facto at every major) was out injured, we barely noticed. Jordan Spieth was on for the Grand Slam and most of us, myself certainly were desperate to see it happen.
You can keep your Fed Exes and your Race To Dubais. They're just about the money. The majors are where greatness is created and the current Big 3 have been, and will continue to be, all over them.
And they are great icons for kids to aspire to. They are young, athletic and with agressive, modern thinking sponsors like Under Armour, Nike and TaylorMade, the promotional machine wil be all up in our faces in the next few years. And, as that incredibly dramatic and enthralling moving day at the PGA proved, we ain't gonna wanna miss a thing.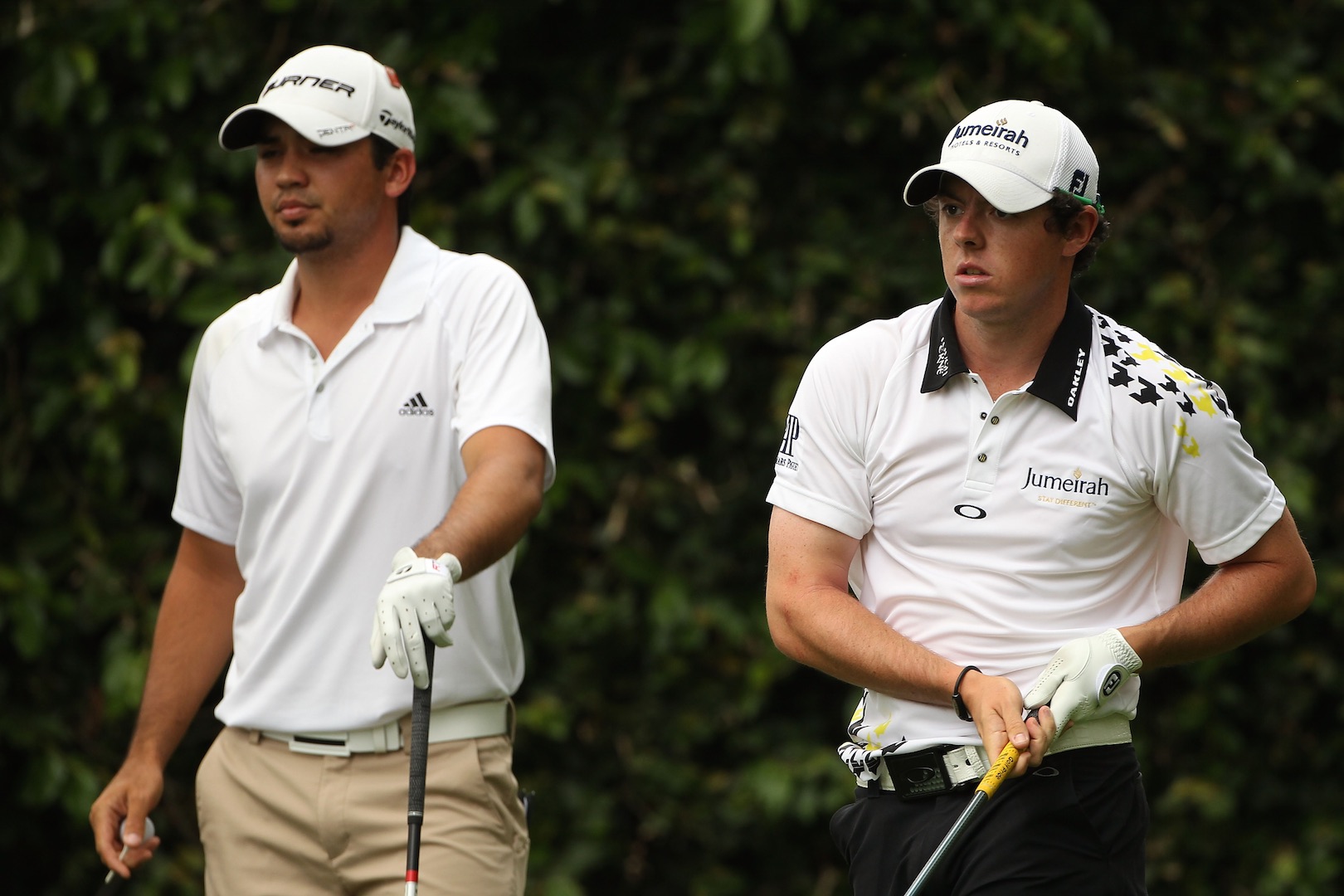 The Big 3 At The Majors:
World No1: Jordan Spieth
Masters: Won 2015
US Open: Won 2015
The Open: 4th 2015
PGA: 2nd 2015
World No2: Rory McIlroy
Masters: 4th, 2015
US Open: Won 2011
The Open: Won 2014
PGA: Won: 2012 & 2014
World No3: Jason Day
Masters: 2nd 2011
US Open: 2nd 2011 & 2013
The Open: 4th 2015
PGA: Won 2015
Don't want to freak you out lads, but this is what you're up against!...
The Original Big 3 at the majors
Arnold Palmer: seven majors
Masters: Won: 1958, 1960, 1962, 1964
US Open: Won: 1960
The Open: Won: 1961, 1962
PGA: 2nd: 1964, 1968, 1970
Gary Player: Nine majors
Masters: Won: 1961, 1974, 1978
US Open: Won 1965
The Open: Won: 1959, 1968, 1974
PGA: Won: 1962, 1972

Jack Nicklaus: 18 majors (+ 19 second places!)
Masters: Won: 1963, 1965, 1966, 1972, 1975, 1986
US Open: Won: 1962, 1967, 1972, 1980
The Open: Won: 1966, 1970, 1978
PGA: Won: 1963, 1971, 1973, 1975, 1980

Related stories: