Players
Jan 15th, 2018
GolfPunk reader's major predictions results
Wow, you guys have come up with some doozies...
Words: GolfPunk Readers
Last month we asked you to predict this year's major winners and also to choose the player you would most like to see win their first major...
This is what we predicted at GolfPunk: 
The Masters: Dustin Johnson
The U.S. Open at Shinnecock Hills: Phil Mickelson
The Open at Carnoustie: Sergio Garcia
The USPGA at Bellerive: Thomas Pieters
Only one of these picks did you agree with us on... Sergio to win the Open at Carnoustie... all the winners and losers here!
The 2018 Masters Champion is... JUSTIN ROSE!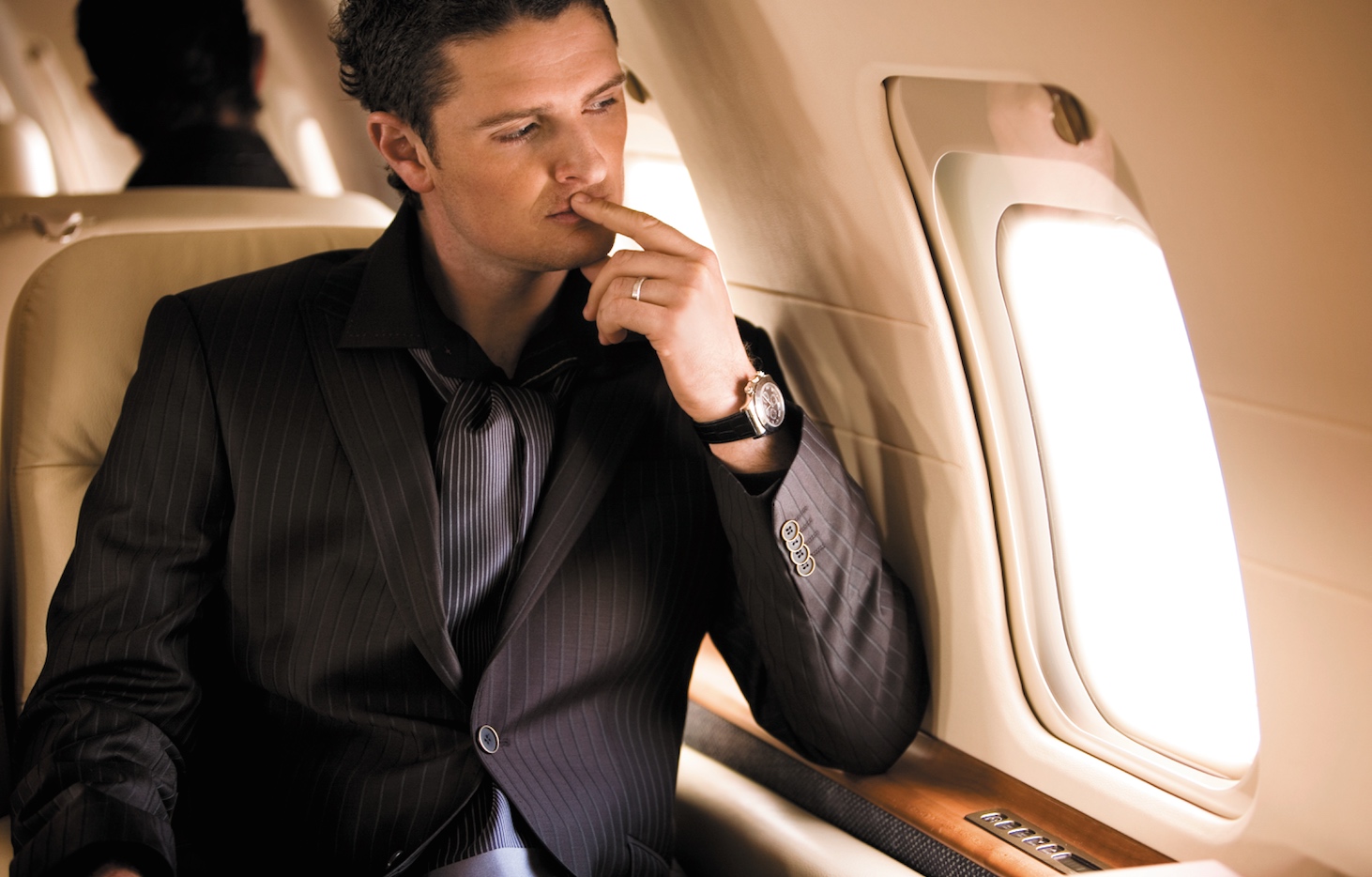 Rosey was your clear winner here, with Jordan Spieth coming in 2nd, and our choice DJ in 3rd, tied with Rory. Bizarrely, no one thought Sergio could reproduce his 2017 win?! You lot are weird...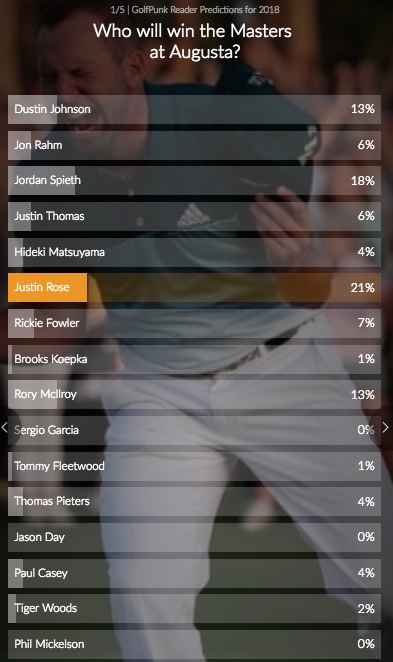 The 2018 US open winner is... DUSTIN JOHNSON!
DJ edged out Rickie Fowler in this one, with a very healthy vote for Jon Rahm. Tiger (not on this edited list) got 4% of the vote so there are still believers out there. Justin Thomas, Rory and Jordan Spieth are lurking should the leaders slip up. 
Another note of interest is that hardly any votes are coming in for Jason Day who, not so long ago, was firmly in the 'Big 4' of golf.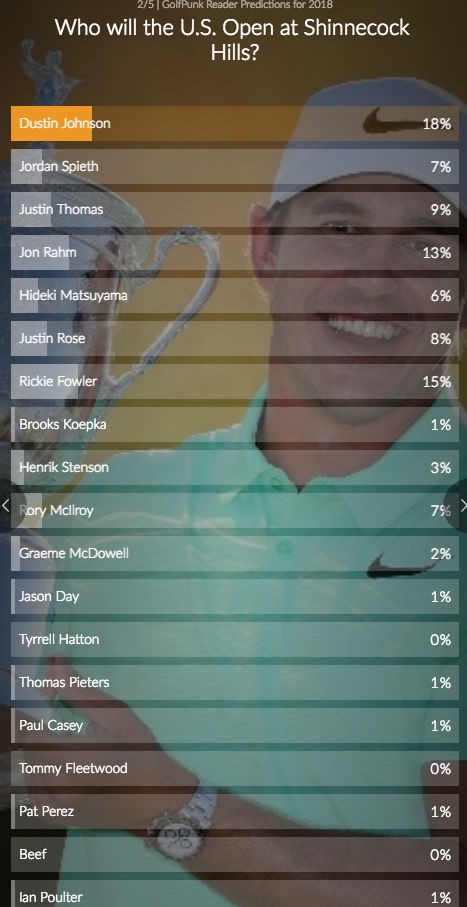 The 2018 Open Champion is... SERGIO GARCIA!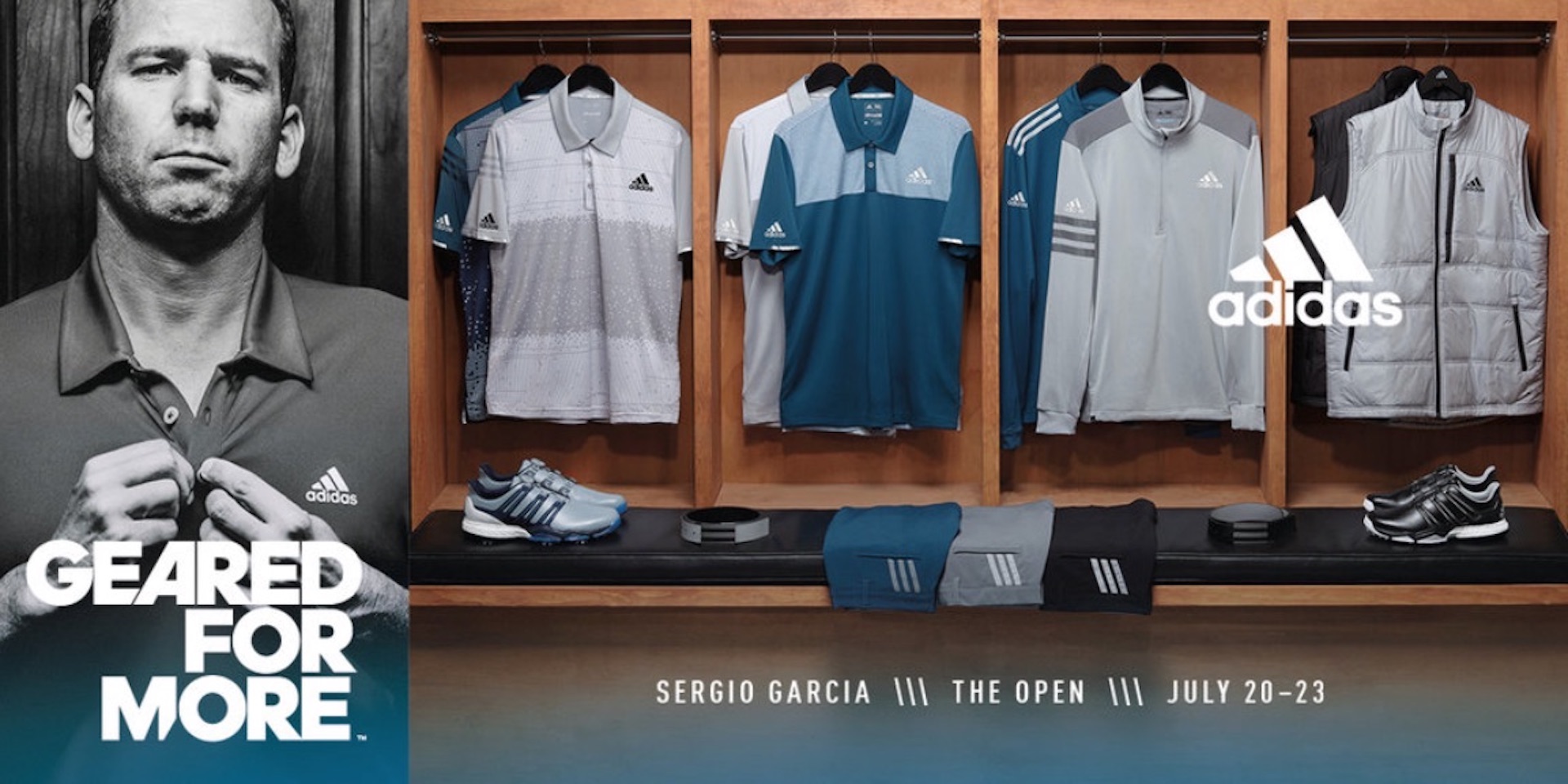 NO big surprise this one, given that Sergio came so very close to winning this last time it was at Carnoustie. No one will ever forget 'that putt' on the 18th which looked for all the world like it was in, only to swerve the hole at the last second. This proved to be the launch pad for Padraig Harrington's incredible major quest... Only 1% of you think he's got any chance of repeating his 2007 playoff victory. GolfPunk, on the other hand, is going to have a cheeky each-way on Padraig for this one...
There's a fascinating three-way tie for 2nd place between Rory, Justin Rose and Rickie Fowler. Rickie is getting a look in at all the majors according to you lovely people. Now that would be great for the game...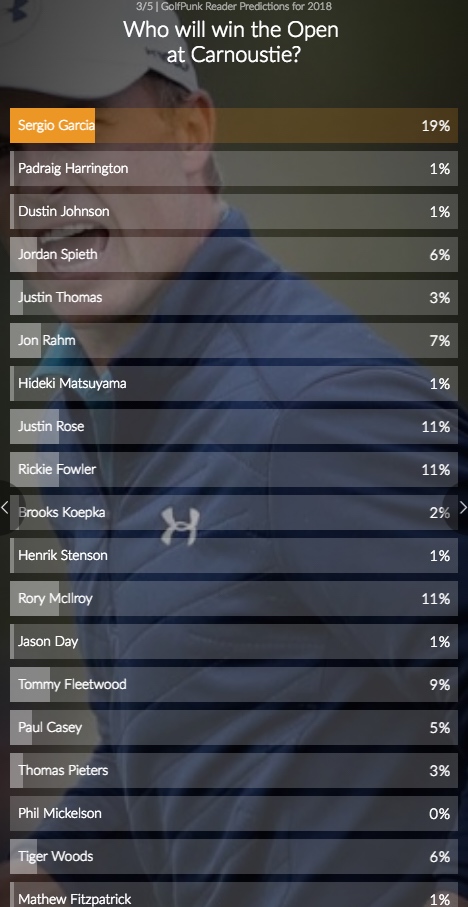 The 2018 USPGA Champion is... RICKIE FOWLER!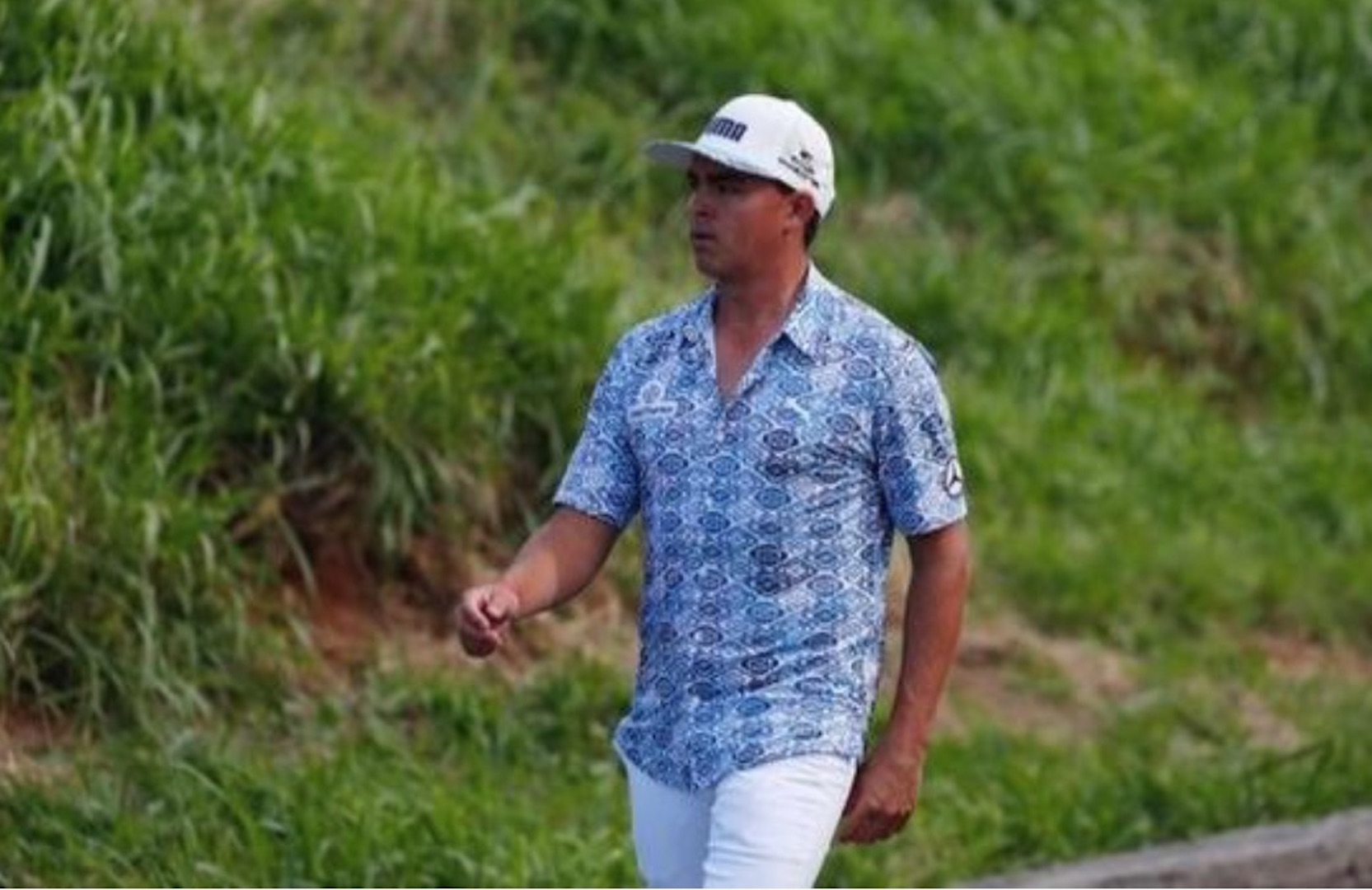 Not many of us can say we have much of a clue about Bellerive golf club so you could argue that this is a bit of a stab in the dark, but what is clearly evident is that GolfPunk readers think Kid Rick is going to nail this one.
But look who is in 2nd place?... none other than Mr Tiger Woods, who GolfPunk readers is in with a great chance to add to his 14 majors. If he stays injury free he should be in full flow by the time the USPGA rolls around. Spieth and McIlroy head the list of lurkers but poor old Jason day seems to have two hopes of winning a major in 2018 according to the GolfPunk readers: Bob Hope and no hope... We will see...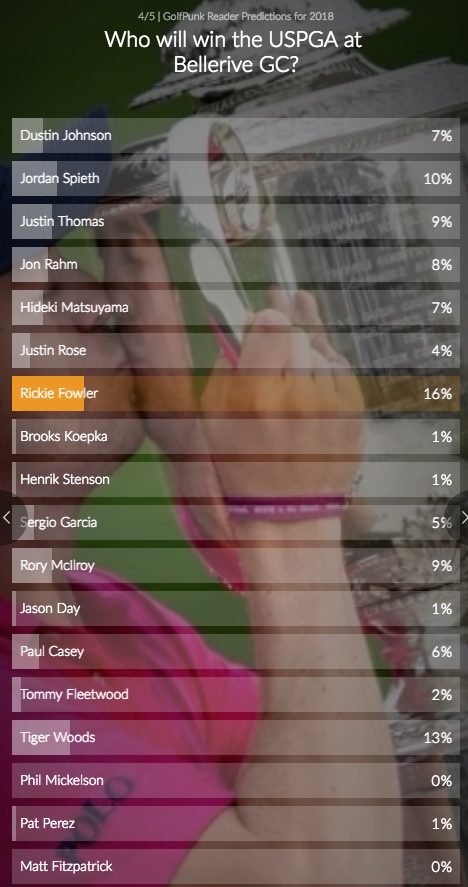 The player you would most like to see win their first major is... LEE WESTWOOD!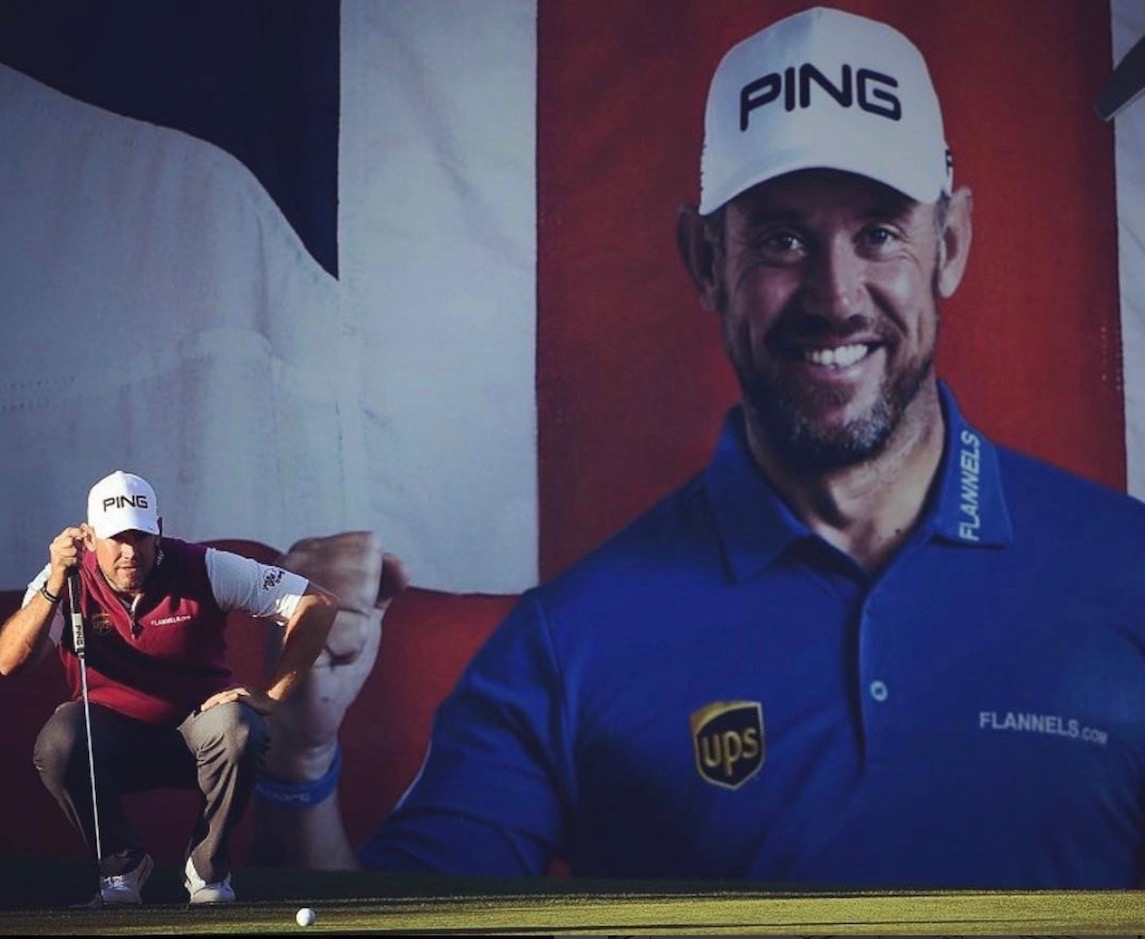 It's pretty clear who your favorites are. No one would deny Lee Westwood a first major. he is surely the best of all players past and present not to have won one of the big 4. Rickie Fowler is coming in hot with 18% of the vote, followed by original GolfPunks Ian Poulter and Paul Casey. Anyone of those four payers winning their first major will have us dancing in the aisles at GP Towers.