Players
Oct 18th, 2017
GolfPunk Classics: Retief Goosen
The Silent Assasin...
Words: Iestyn George Photography: Steve Read & Getty Images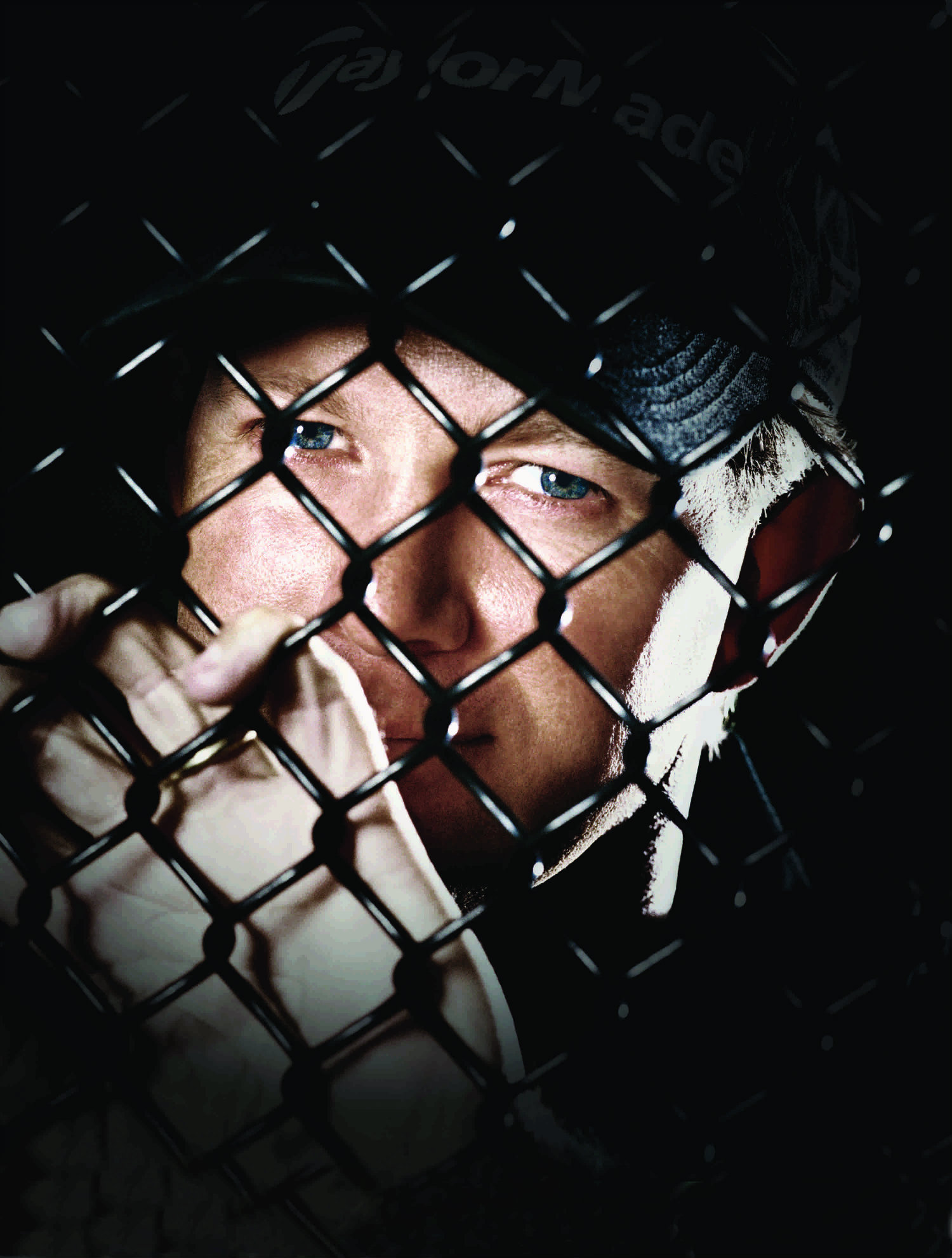 When Retief Goosen turns up for his photo session with GolfPunk, he's exactly as you expect him to be – quietly confident. It comes as no surprise that he stands tall and has the presence of an outside-half, rather than an inside-centre (brawn and brains).
He leaves you in no doubt that he knows that you know that he knows he's in charge.
Talk turns to the year ahead. Having snaffled $4 million on the PGA Tour last year and the best part of two million quid in Europe, it's promising to be another spectacular season for the South African. We ask about his expectations and just happen to mention the first major of the year, the Masters.
"The Masters?" he says, as a devilish grin breaks across his face. "I'm going to win it."
Fast forward two months and Retief Goosen has just completed his final round at Augusta, carding a five-under par 67. Though it will prove to be the lowest round of the day, it will be not nearly enough to challenge Tiger Woods and Chris DiMarco at the top of the Masters leaderboard.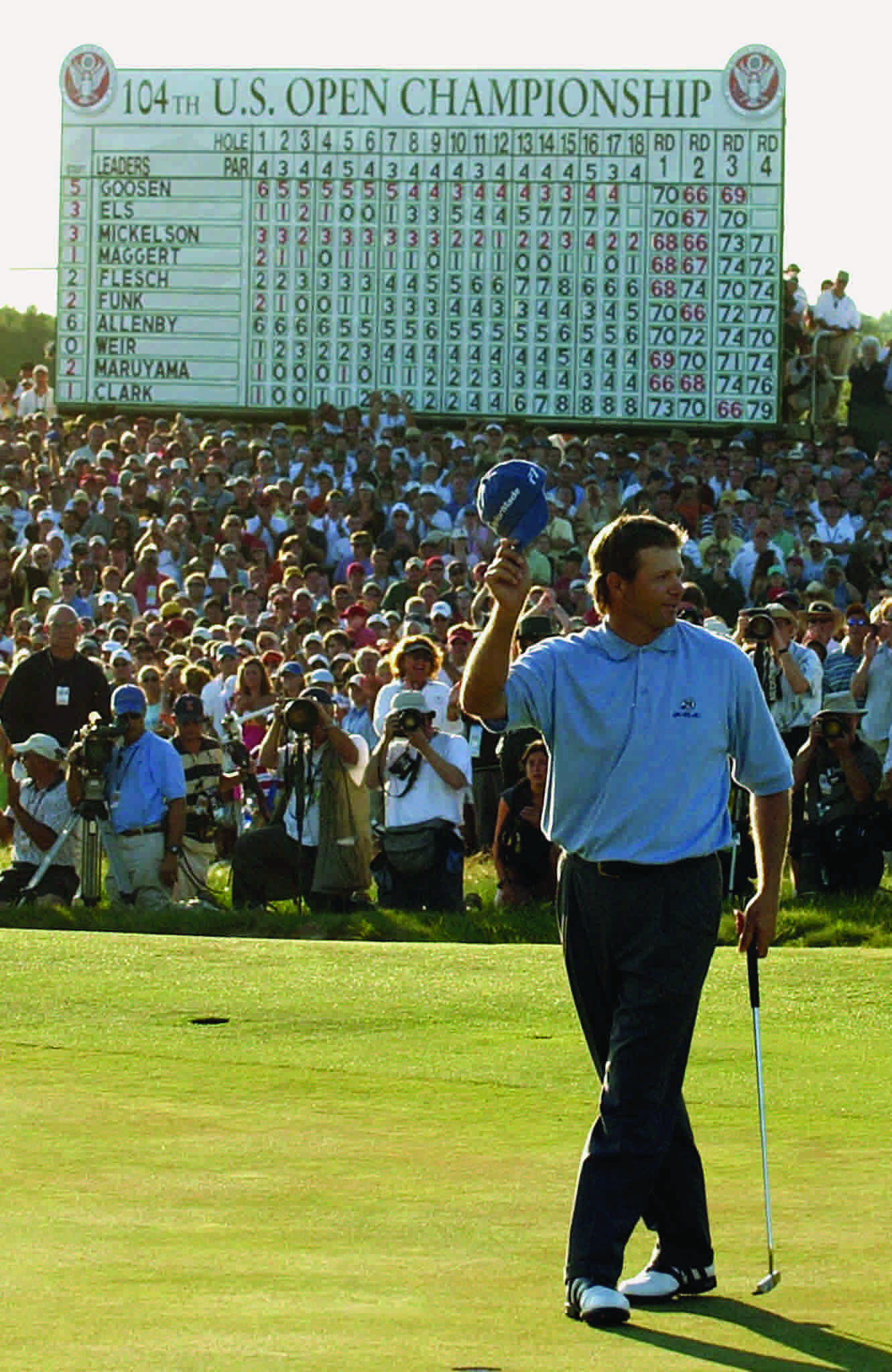 While he had failed to live up to his lofty expectations – he tied for third – the very notion he could or would engage in the kind of rampant bravado that accompanied the headline action is entirely at odds with the perception of a player so often seen as the quiet man of the professional game.
It's a reputation that suits him perfectly, not least because as his world ranking has climbed and the demands on his time have increased concomitantly, Goosen has managed to maintain a comparatively low profile as other players with less talent and what many perceive as greater charisma bask in the media spotlight.
Not for him the gaudy trousers of some of his colleagues. None of those zany, young man's haircuts, thank you very much. "I just show up and play and go back, and then hopefully on Sunday, pick up the cheque and go home," he says.
One of his closest friends in the game is the Sussex pro Gary Evans, a player whose outgoing personality is the perfect foil for Goosen's reserve. "Retief's not a guy who looks for attention," he explains.
"He doesn't go out of his way to avoid it, but he doesn't need the helicopter there waiting for him. He didn't need all the things that seemingly go along with what the superstars do these days. He's just a very down-to- earth person."
Retief Goosen is the epitome of cool detachment, going about his business with a demeanour so diffident and so passive that Vijay Singh doubts whether his heart rate "ever gets over 100".
It's a temperament ideally suited to the pressures of professional golf and while Tiger Woods remains the swashbuckler- in-chief of the PGA Tour, Goosen is the quiet guy in the shadows, getting on with his job, with minimum fuss and maximum results.
He averages some 15 yards less off the tee than Woods, but, crucially, finds more than ten per cent more fairways. So much so, in fact, that his dad, Theo, a two-handicapper, believes his son has got "the steadiest head in golf".
On several levels, Goose Snr has a point. After all, how else would you explain his play-off victory against Mark Brooks at the US Open at Southern Hills, Oklahoma in 2001?
For many players, missing a straight, uphill two-foot putt for a first Major title would be the kind of bodyblow that would prove too much to come back from, but what people tend to forget, of course, is that while Goosen missed one of the shortest victory putts in history, he still had the balls to make an even bigger one coming back just to squeeze into the play-off.
In my opinion, that, more than anything, sets him aside as a player with the necessary fortitude to make the leap from solid, unspectacular Tour player to repeat Major winner. In my mind, that putt and not the following day's victory, was the one that made him truly believe.
The young Retief Goosen was, by his own admission, a very different proposition to the modest, implacable customer you see today. While that languid swing was still there, his insatiable will to win would often get the better of him.
Bags would be booted, insults thrown, and disobedient clubs bent, snapped and hurled. It was only when his father grew weary of paying for replacements that the penny began to drop.
As an amateur in South Africa, Goosen was regarded as the best putter in the country. Better than Bobby Locke, some said. There was never any doubt that he was going to be a professional, and a bloody good one at that.
The only question was whether he or his contemporary, a strapping lad from Johannesburg called Ernie Els, was going to make the bigger splash on the world scene.
Goosen's amateur career, however, would be curtailed by injury and ill health, the result of being struck by lightning as a 17-year-old when he was out playing with his cousin.
The strike was so fierce that it not only blew him out of his shoes and burst his left ear drum but stopped his heart too. Only his rubber-soled shoes and some hasty CPR saved him. The clothes he was wearing that day are still in a bag at his parents' house but, "they're pretty much burnt to pieces," he says.
For some time after the incident, though, Goosen would be troubled by an irregular heartbeat but a strict exercise regime ever since has corrected the problem. And, contrary to countless press reports, he isn't deaf in his left ear. It just gives him a bit of gip now and then.
By the following year, though, Goosen had recovered sufficiently to take his place in the South African army for his mandatory two years' national service. Bizarrely, one of his duties as a conscript was to drive Ernie Els around, his perennial rival already earmarked as officer material.
Though there has always been a rivalry between them, the two have been friends for years, even if Goosen is often mistaken for his more illustrious compatriot. When one of the GolfPunk team's partners fitted him out for his wedding in 2001, for instance, she was on the phone as soon as he had left the shop telling everyone that she had just sold a suit to Ernie Els.
With his soldiering behind him, Goosen turned professional at age 21, before Els, and after impressing on the Sunshine Tour (he was Rookie of the Year), he tried his hand at the European Tour Q-School and promptly proceeded to decimate the field.
With his Tour card secured, it was widely assumed, quite reasonably, that here was a player destined for greatness. Certainly, it appeared that he had everything in abundance, not least a swing so smooth that it made Els' look like that of a seal clubber in the midst of a cull.
When the anticipated rush of titles failed to materialise, observers began to question whether Goosen genuinely had the requisite resolve to fulfil his vast potential. By early 1999, and despite earning over £3 million in his seven years as a professional, Goosen needed help.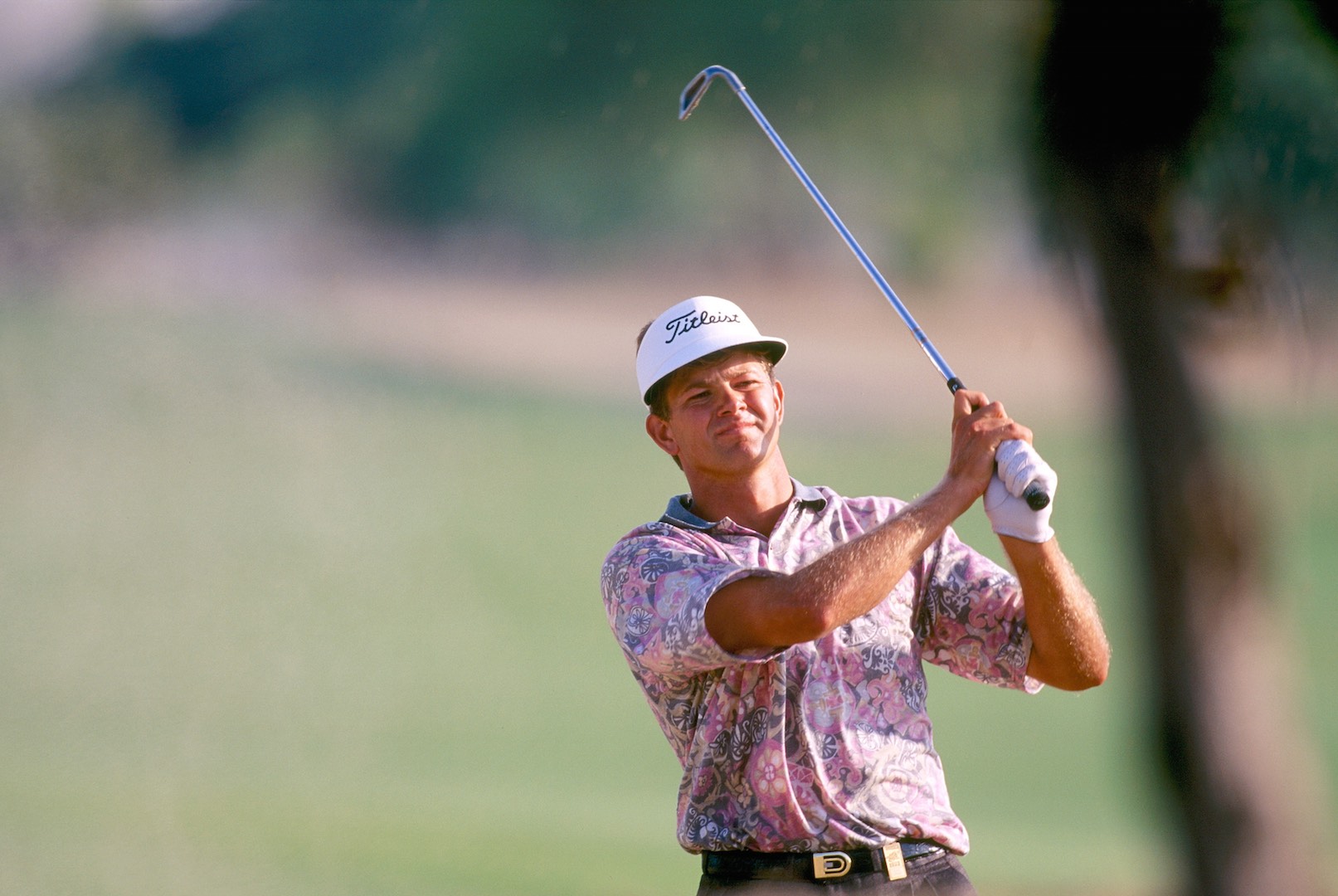 It arrived in the shape of Jos Vanstiphout, the Belgian sports psychologist who within 15 minutes of meeting Ernie Els had attributed the Big Easy's problems to the fact that he was a "lazy c***".
Goosen's trouble, it seemed, was between his ears. With his world ranking stagnating around the 100 mark and Els proving to be the only real challenge to the hegemony of Tiger Woods, Goosen's confidence had been sapped, his focus distracted.
When he missed that putt at the US Open, Vanstiphout was watching from the sidelines. He, like everybody else who witnessed it, felt for the player but was determined to get him in the right frame of mind for the following day's 18- hole play-off.
When he caught up with him, he found a man, who, while disappointed, wasn't exactly in the midst of fixing an impromptu noose to the locker room door frame. "How are you?" asked Vanstiphout.
"Fine," shrugged Goosen.
"Can you give me something positive from today?" he continued.
"Yes," countered Goosen. "I know I can beat all these guys." At that point, Vanstiphout knew that despite the catastrophe of the last hole and everything that could do to his client's career, Goosen was going to win the tournament.
"You play so well for 71 1/2 holes, and then something like that happens," he said later. "Walking up to the locker room, everybody had these red eyes, were quite upset, but I wasn't. I felt it's not the end of the world. I felt I had a good chance of winning."
That evening, as the golf world sniggered, Goosen repaired to his hotel to steel himself for the play-off. As he relaxed, he took calls from, among others, Nick Faldo and Ernie Els, both of whom suggested that the best thing he could do was leave what happened at the 72nd hole behind him and focus on the new day ahead of him.
While the advice was welcome, it was both obvious and unnecessary. Having seen what had happened to Jean Van de Velde at Carnoustie in 1999 and the subsequent manner in which his game had disintegrated and his reputation been cast asunder, Goosen knew only too well what he had to do in the play- off. In short, he didn't want to be known ad infinitum as the man that blew the US Open.
True to his word, he returned to Southern Hills the following day and dismissed the challenge of Brooks with outrageous ease. Over the first ten holes he took just 12 putts and by the 17th he had amassed a five-shot cushion.
A couple of bogeys at the last two holes failed to take the gloss off a performance that most people just didn't see coming. That first Major title would cap a remarkable year for Goosen in which he also became the first non-European to win the Order of Merit since Greg Norman in 1982.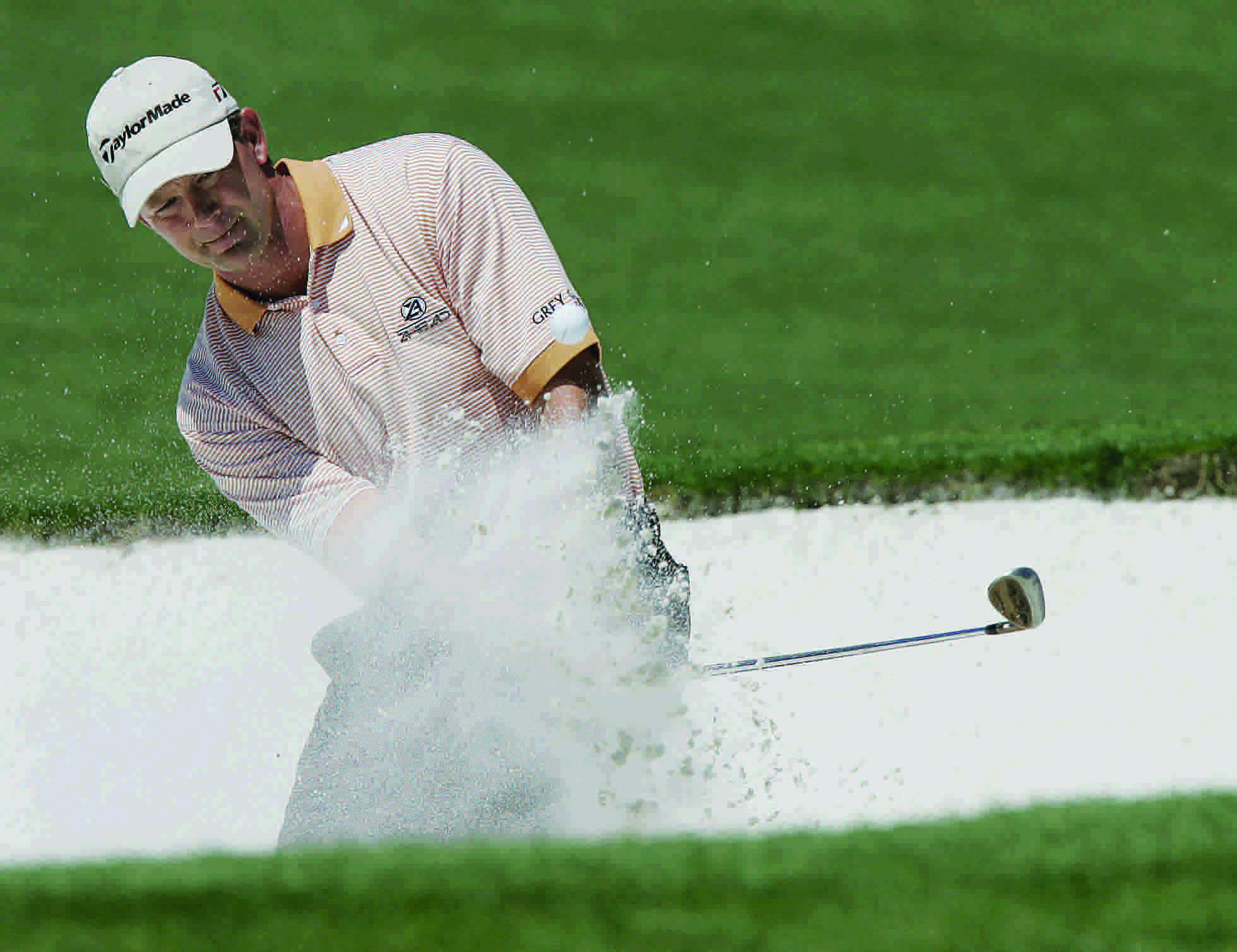 Working with Vanstiphout has clearly given Goosen a new lease of life, even if he appears to act the same both on and off the course. When the pair began working together Goosen's world ranking was 84. Today, he is the world number five and heading ever-upward. Clearly, the Belgian has a gift.
Goosen's form today is now so imperious and so utterly confident when he says that the most nervous he has ever been was on his wedding day, there's no reason to doubt him. Witness his second US Open title at Shinnecock Hills last year.
On an impossible final day when Ernie Els carded an 80 and only two players managed to come home under par (Goosen and Mickelson), he one- putted 11 of the 18 greens to take the title. Under any circumstances that would represent some achievement, but to do it in a Major, when the greens were playing up like toddlers on Sunny D, and the New York crowd were screaming at him to three-putt and let Mickelson in, it was nigh-on miraculous.
But when we gush to Retief himself about that amazing day, it's the only time he lets his mask slip. In truth, he looks ever-so-slightly narked when GolfPunk suggests that this was one of the greatest putting performances of modern times.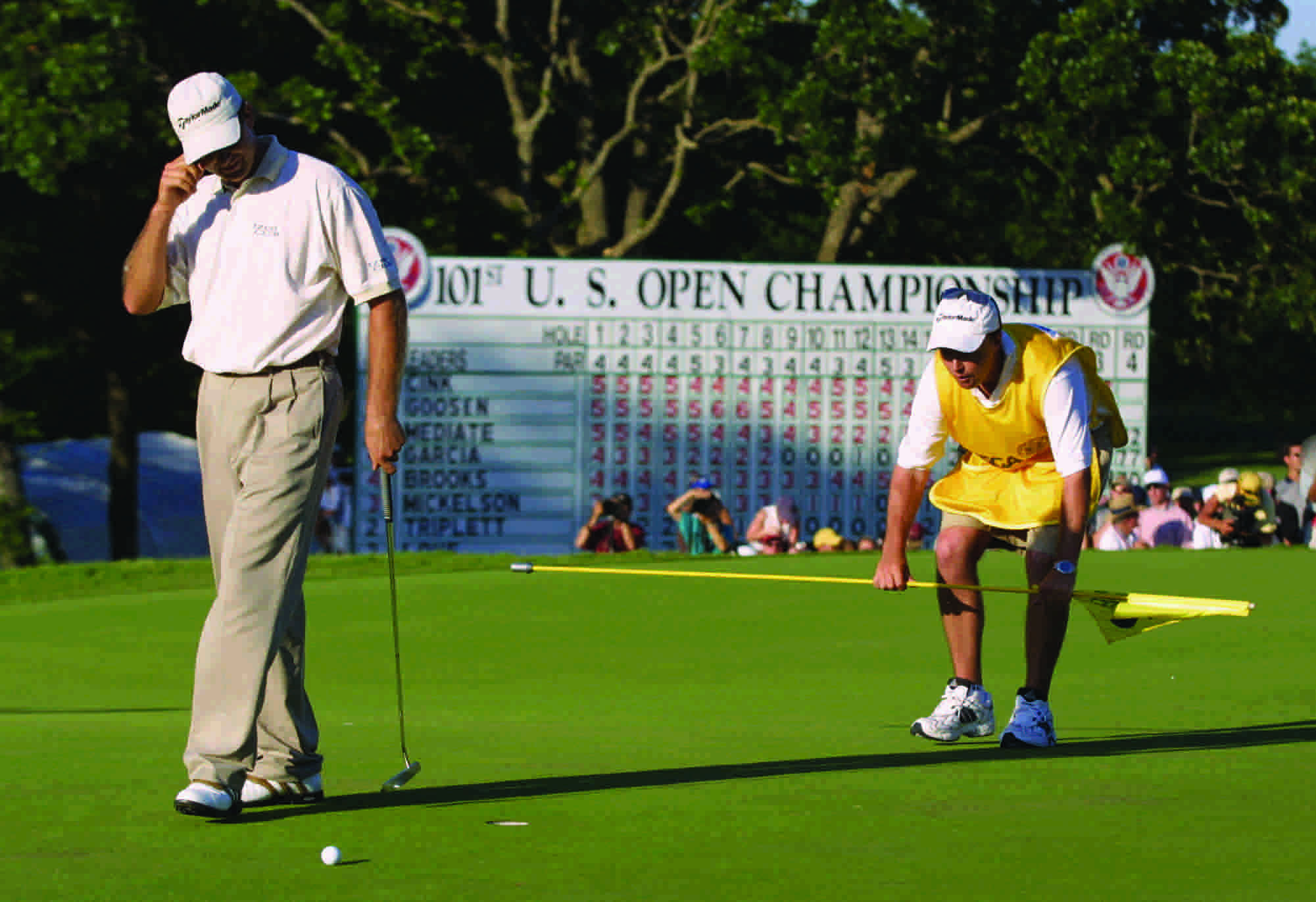 "Check the statistics," he says, "you'll notice I had the same number of putts as Phil Mickelson."
Being a bit slow on the uptake, we spend some time mulling over that one. Is he sick of being thought of as 'just' one of the greatest putters ever?
Several years on from the missed putt in Tulsa those kind of resolute displays in the face of all manner of adversity have come to typify Goosen's golf game. The days when he was seen as the perennial underachiever are long gone. Now, he can even give Tiger Woods a four-shot head start on Sunday, as he did at the Tour Championship last year, and still reel him in and take the title by another four.
After that event, Woods, while fulsome in his praise for the victor, was perplexed by just how alarmingly quiet Goosen really is. "He really doesn't talk," he mused, as if there were some tacit PGA decree advising constant banter between all pairings.
In an era when hollering, high fives and frantic fist-pumping is de rigueur, Goosen's no frills, no fuss approach is so markedly different from the massed ranks of the professional game that it is often mistaken for haughtiness. It's not, of course, it's just the natural way for a player that would never use two words when one, or none, would do.
Back on the practice green, Retief is lining up a tricky seven-footer, downhill, bit left-to-right. He drains the first four. "I missed that one, could you do it again, please?" deadpans the GP photographer.
So he does. "Again?" Straight in the hole. "Once more, please?" Back of the cup. "You'll miss one in a minute," he says, playfully. But Goosen just keeps on nailing the putts without missing a beat. He's probably still there.
Top 5 Silent Assassins
PETER THOMSON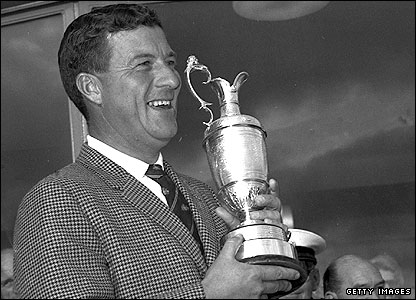 The most un-Australian Australian is also the most under-rated multiple Major winner of all time, largely due to the fact that a more quietly unassuming man has yet to walk the fairways. People didn't look at a leaderboard with Thomson on it and quake with fear – but they should have done. In a seven-year stretch between 1952-58, his performances in the Open Championship were: 2nd, 2nd, 1st, 1st, 1st, 2nd, 1st. And then he came back and won it again in 1965.
BYRON NELSON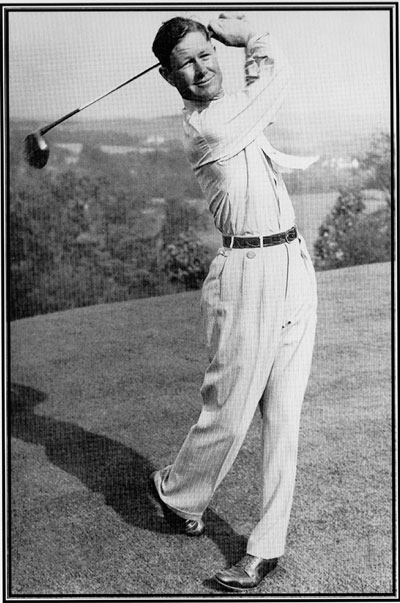 A man with a swing so pure that 'Iron Byron', the robot used in testing golf equipment, was named after him. A model of quiet, unassuming diplomacy, he nevertheless had the winning streak of all time, claiming 11 consecutive tournaments in 1945, and 18 titles that year, with a stroke average of less than 68. Retired far too early, at 34, but didn't enjoy the razzmatazz of top-flight golf.
BILLY CASPER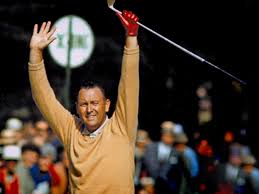 'Quiet solitude' would describe the manner that Casper brought to a golf course, and by the time he had plotted his unnoticed way carefully around, he usually wore a shy smile. He took the winner's cheque 51 times in America and also won the US Open twice and Masters once. We only know so little about him because his best days coincided with those of Jack Nicklaus, Arnold Palmer and Gary Player.
DR CARY MIDDLECOFF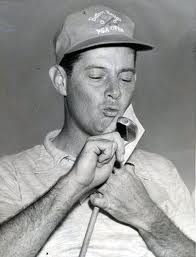 Won more Tour events in the 1950s than any other golfer, almost in perfect anonymity because he sent everyone else to sleep. A dentist by training, he analysed every part of his golf game and was the slowest man who ever played. He won two US Opens and a Masters, an event in which he was also runner-up twice. Middlecoff died in 1998 at the age of 77.
LARRY NELSON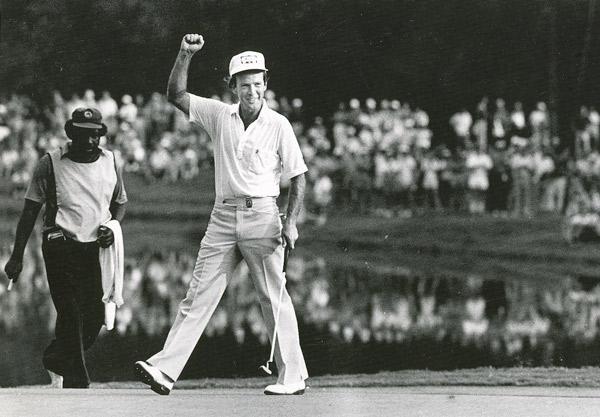 The former Marine earned the unfair nickname 'Boring Larry' because he did what golfers are supposed to do – find the fairways, make the greens and hole the putts. Completely self-taught using Hogan's book, The Modern Fundamentals of Golf, he was a late starter at 21. He won two USPGA Championships and a US Open, and in his first two Ryder Cups had the perfect record of played nine, won nine. 
TAGS: Retief Goosen, Peter Thompson, Billy Casper, Larry Nelson, Dr Gary Middlecoff, Byron Nelson, Players, 2017, Golf Swing, PGA Tour, US Open, Champion