Players
Jul 4th, 2018
Eye witnesses nail golf cheat at Quicken Loans
This got very messy...
After Joel Dahmen's allegation that his playing partner Sung Kang cheated at the 10th hole in their final round at the Quicken Loans on Sunday, eyewitnesses have come forward to shed some much-needed light on what really happened.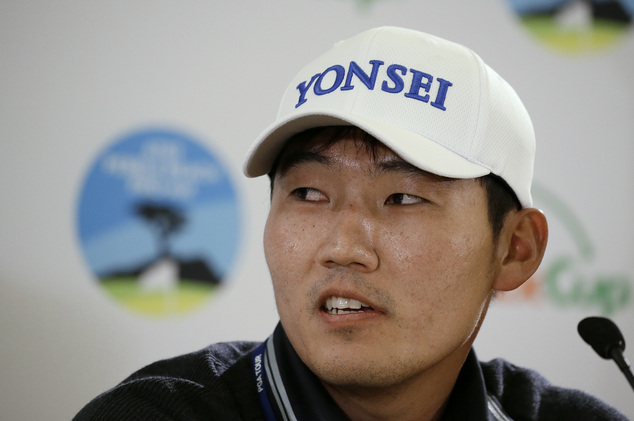 What happened then? Kang was in the fairway at 10 and facing a 247 yards shot to the green. Kang's approach went left and he was heard to shout "Go!" as golfers often do to inanimate objects. The ball didn't listen and ended up in the dwang.
Dahmen had already found the green and, along with caddie Geno Bonnalie, watched the flight of Kang's ball as it flew near the green. Onlooker Bob Yosai, a friend of Dahmen's who was following the group, says he was saw Kang's ball fly directly down the hazard line. Behind the green, 26-year-old Michael Klock was working in the ShotLink tower.
As told to Golf.com Yosai turned to his wife as Kang's ball came down. "That guy's dead. He's going to have to drop all the way back here." But a dejected Kang began to walk down the fairway toward his ball. "I figured he was going to see if he could play it from the hazard," Yosai said. "That was the only thing I could think of."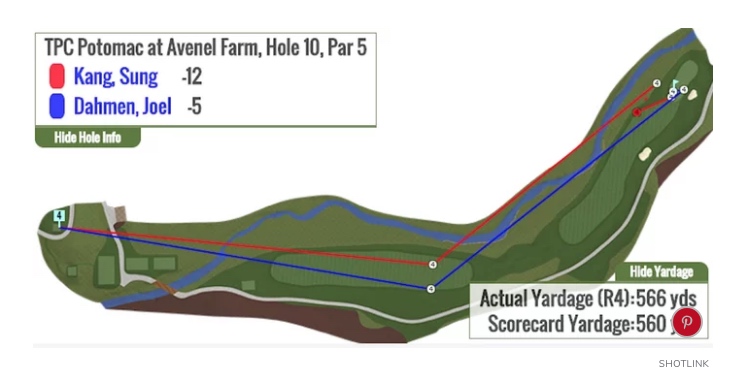 After a short search, a spotter located Kang's ball some 5-8 yards into what another onlooker described as "halfway-up-your-thigh type s---." There was no way Kang could play the ball. Instead, he began pointing to the spot at which he thought it had entered the hazard — nearly pin-high.
Dahmen and his caddie were incredulous. "We didn't agree on the spot where it 'crossed,'" Bonnalie wrote later on Twitter. A rules official was called in and what happened next
This is really Golf.com's story so check them out for the rest of this ridiculous sequence of events...
Related:
Golf's Top 10 Rule Breakers...