Players
Sep 14th, 2017
Evian Championship – major backlash as event cut to 54 holes
Ed's Letter as LPGA in player unrest storm...
Words: Tim Southwell Photography: Getty Images Styling: GolfPunk
What a bunch of arse. So is it a major or what? Can you imagine the R&A making the Open 54 holes because they had to scrap the first day's play? Well, that's exactly what's happened to the Evian Championship. And a lot of the players aren't happy.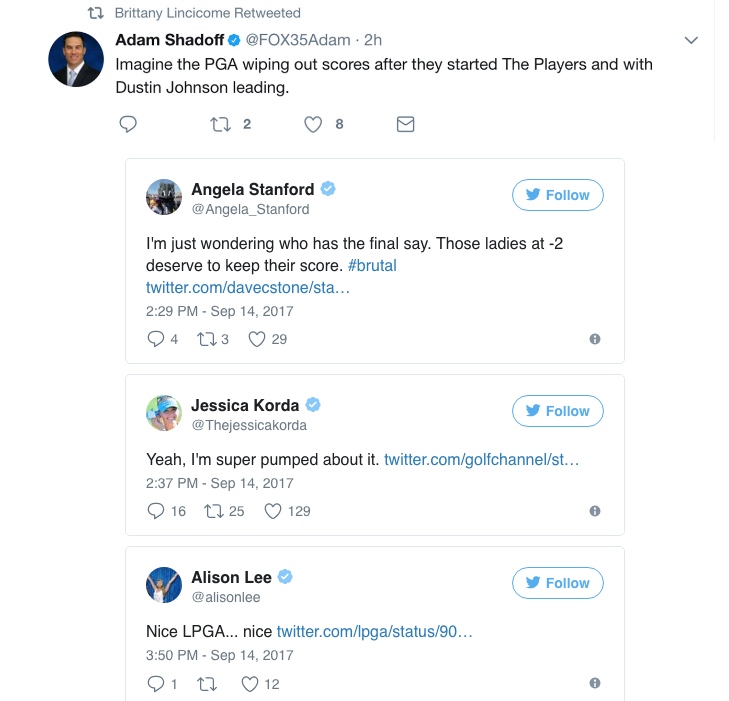 Would it have been too much to ask for the ladies who made the cut to stay an extra night. It is a major after all and no one wants to win a major played over a piffling 54 holes. It's just not cricket. Or golf.
Cutting the tournament to 54 holes suggests that even the people organising the event and running the tours don't really think it's a proper major.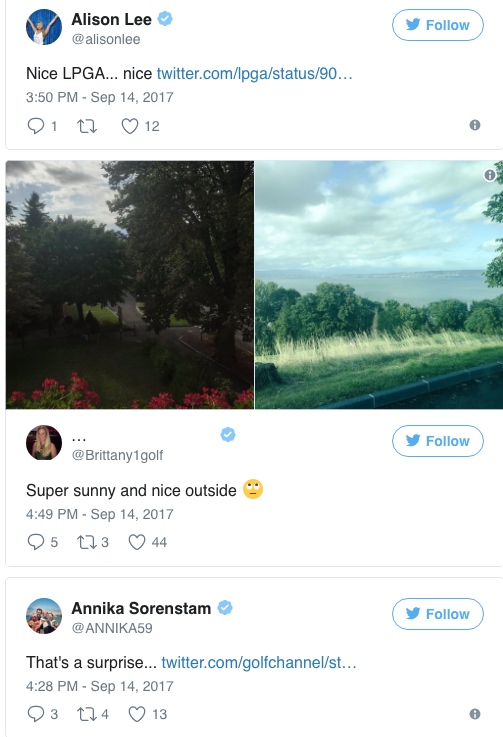 So the opening round was wiped out on Thursday after rain and winds ravaged much of the first round in France.
Although no player had completed nine holes, scores from Thursday were erased. The Evian will begin fresh on Friday and be shortened to a 54-hole event so it can finish on Sunday as scheduled.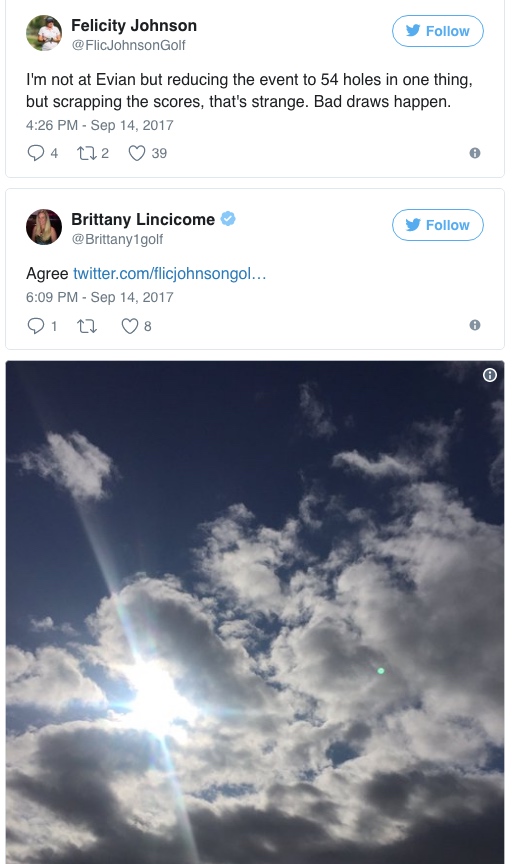 But the decision to shorten a major championship isn't sitting well with many LPGA players. Others are upset that the scores from Thursday will be erased. Jessica Korda held the co-lead at two under through eight holes. She was tied with World No. 1 So Yeon Ryu, who was two under through five.
"We're going to commit to a 54-hole finish, which some people will definitely not like and I'll be the one taking the brunt of that and that's OK," said Michael Whan, the LPGA's commissioner. "…We know that if we said 72 holes and we start again (Friday), we're probably looking at Monday and Tuesday, and that's not great for anybody."
No it's not. It's a bit of an inconvenience for the world's best (and best paid) players. What are you suggesting, that they've got somewhere more important to be on Monday and Tuesday? Like what? Like what?! Maybe the need to get home so they can get practicing in case a real major comes along? That's basically what you're saying.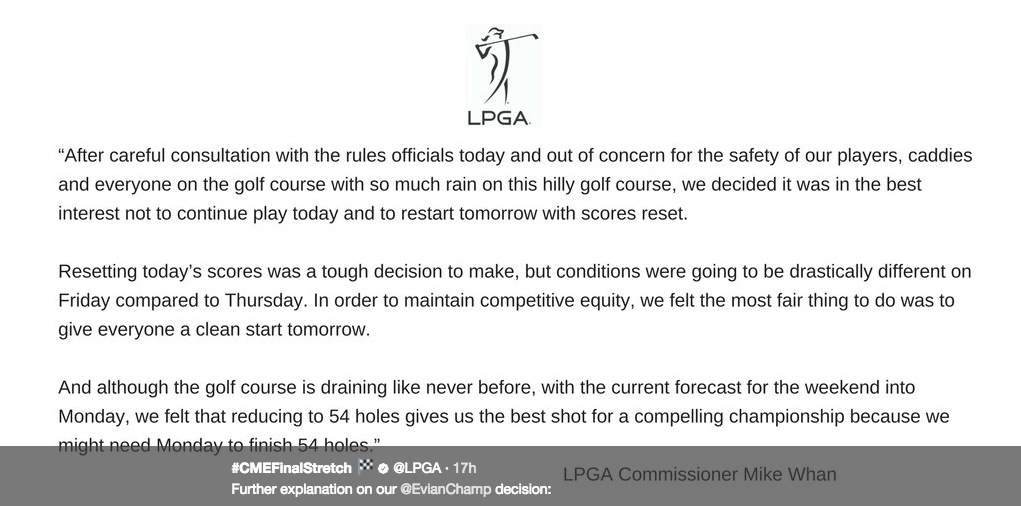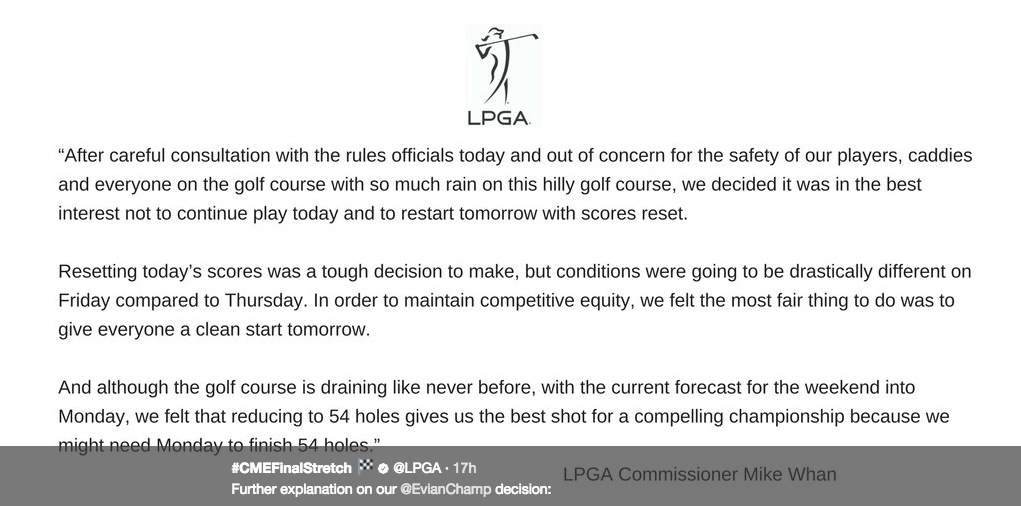 As you can see, some players took to social media to vent (and were curious why they didn't restart after the weather cleared up).
The Evian became women's golf's fifth major in 2013. You can't have five majors though, can you? It's just stupid. And it seems like they know it...
TAGS: LPGA, Evian Championship, Players, 2017