Players
Apr 9th, 2016
Danny Willett: All Back To My House
Born to win, hates to lose...
Words: Shaun McGuckian Photography: Darren Arthur
Update: Danny Willett is the new Masters Champion. But even back when we did this interview, we knew he had that competitive drive to win the big ones. He doesn't like to lose and it offers a great insight into his self belief...
Original: This guy is competitive!!
"If I could have a race to see who could take their clothes off quickest, I would."
The Competition
Pool 
2-1 to Shaun. 
"Danny got off to a fast start, but it came down to a tense and edgy final frame, which I nailed with a long black straight in the jaws. Get in."
Darts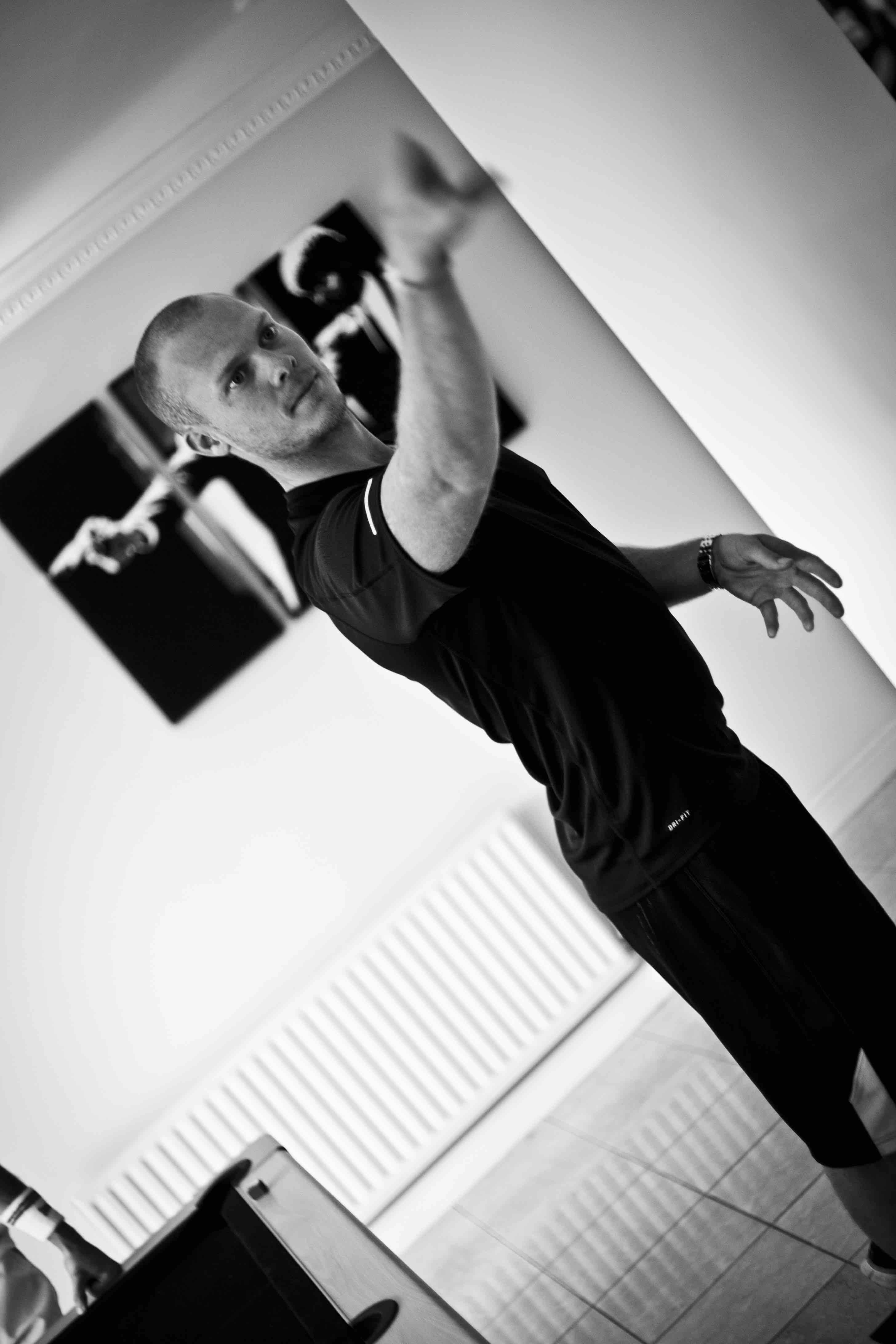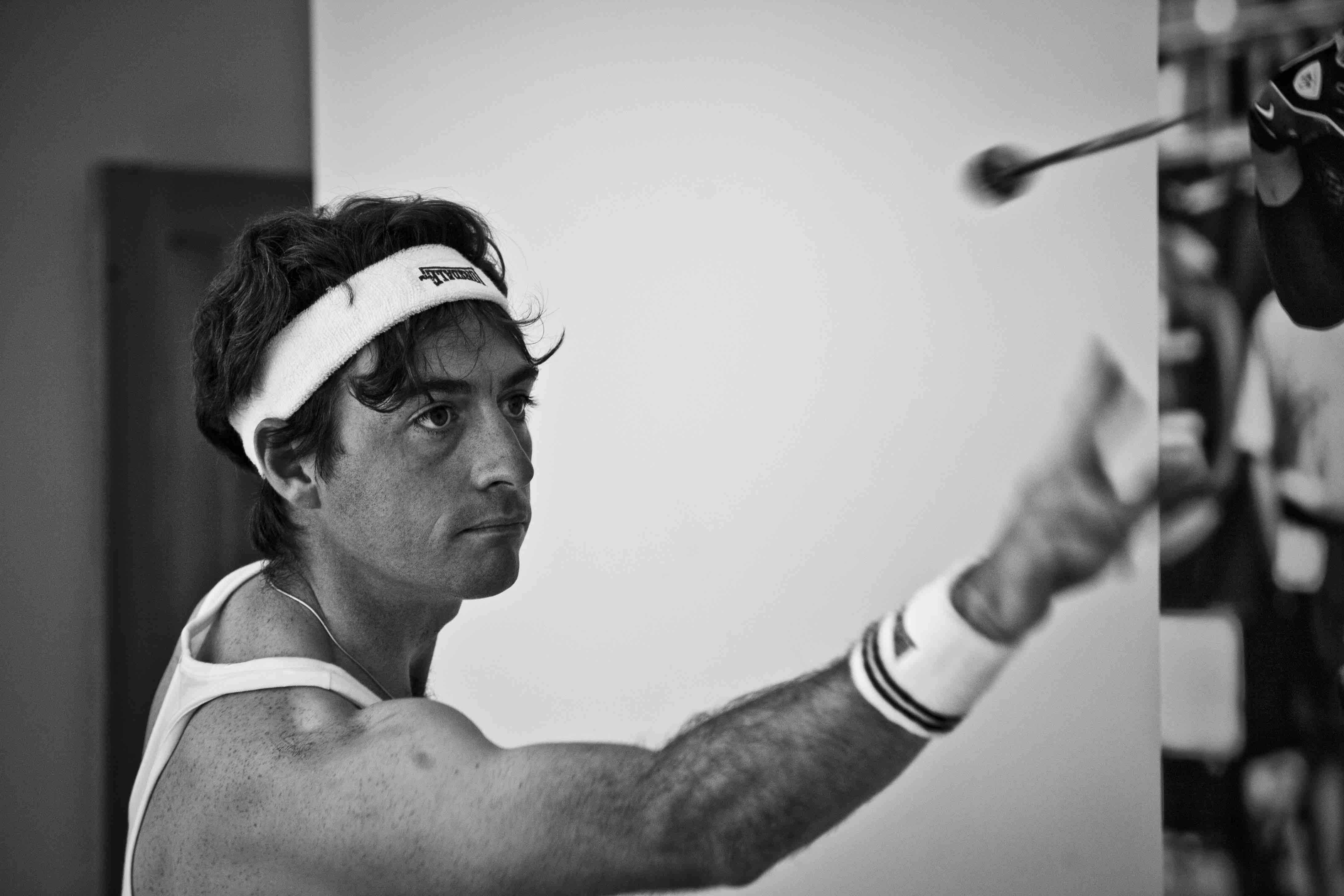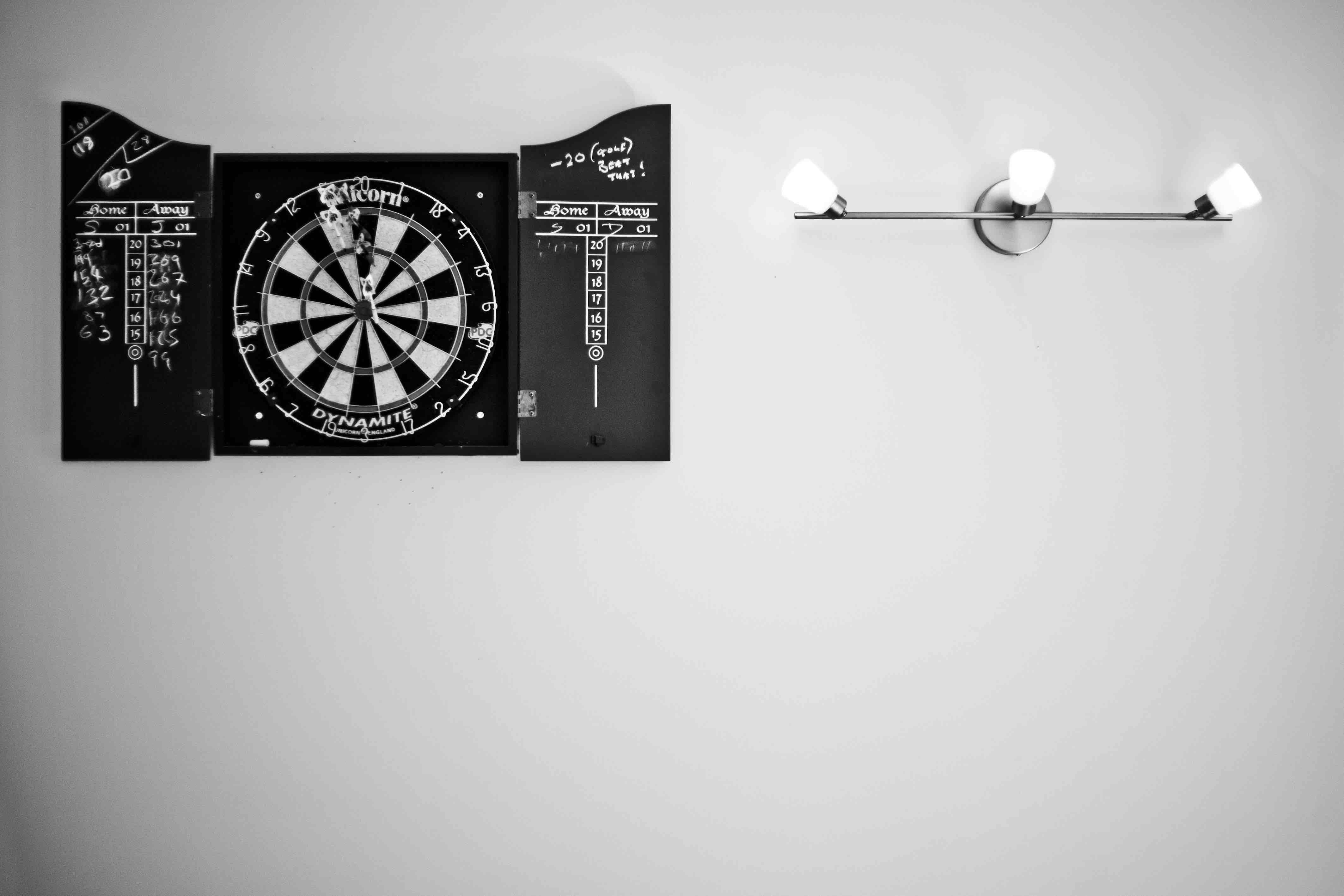 2-1 to Danny
"He leveled the tie with some spectacular arrers. A 124 start gave him a massive early lead and from there he never really looked back."
Ping-Pong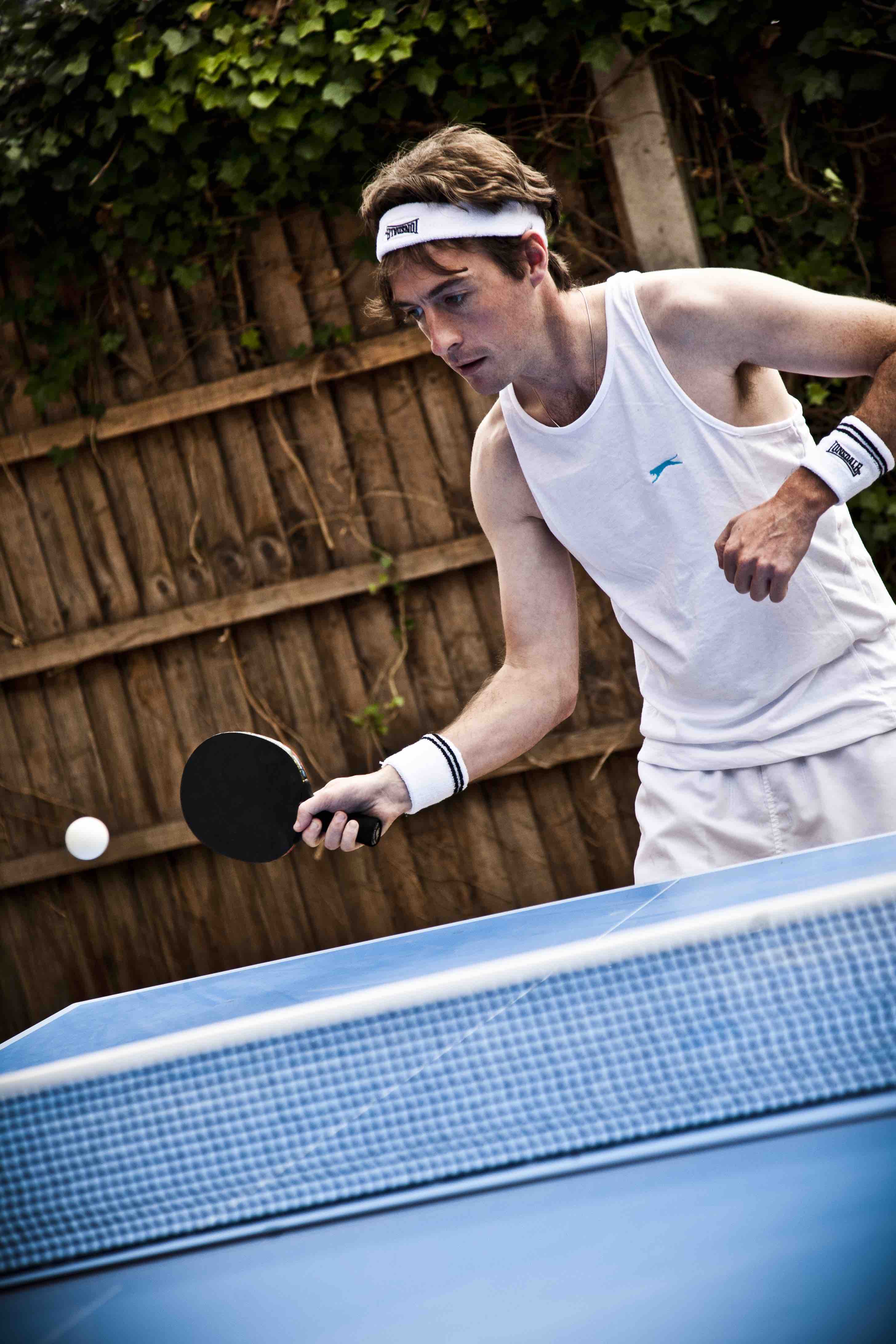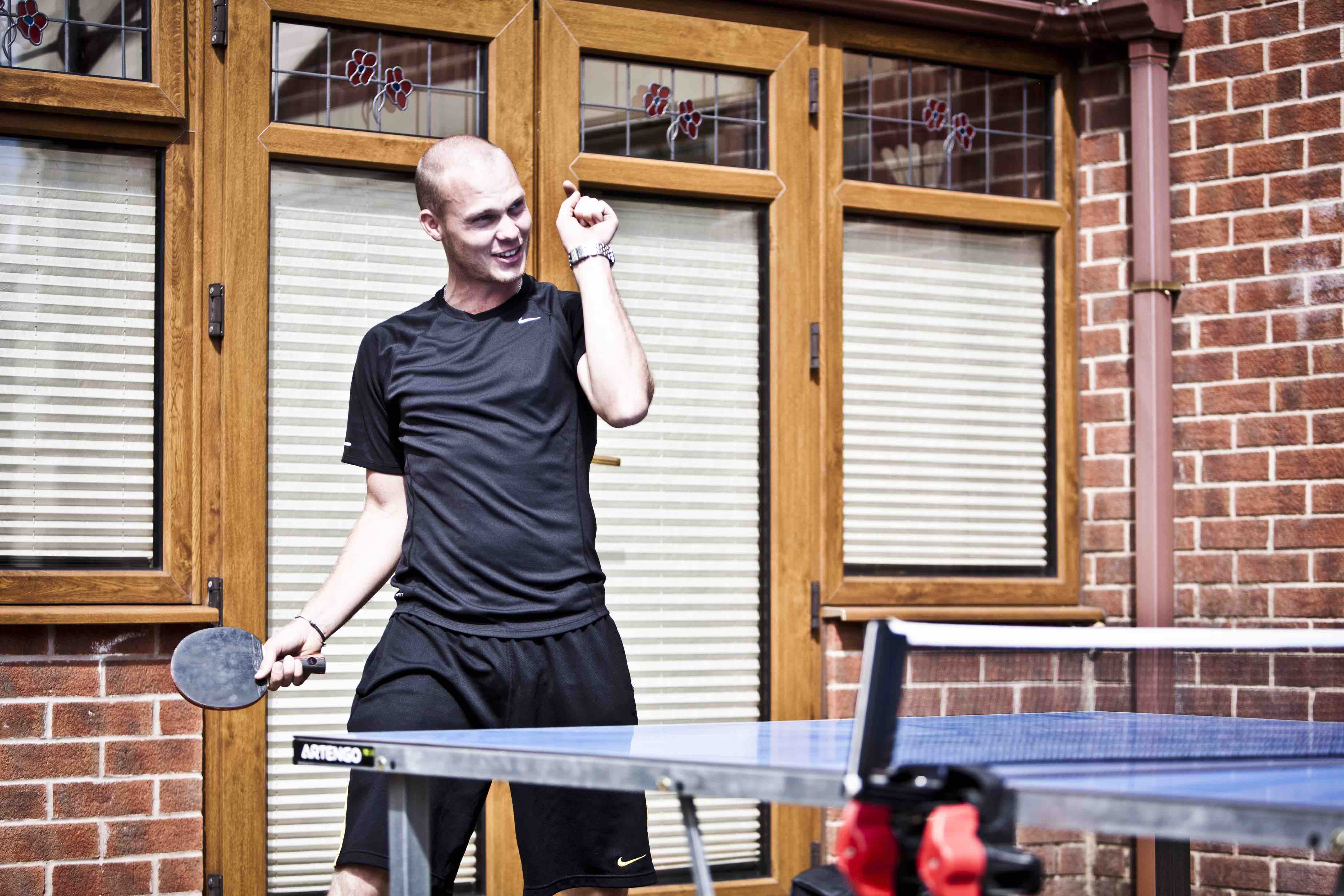 3-0 to Danny (11-7, 11-4, 11-5)
"Turns out the little shit used to train for England. He was spinning the ball all over the place and I just couldn't cope. Watching him miss a lot of smash shots was funny though."
Putting

2-1 to Shaun
"Ok, so not the trickiest putt in the world and I'm not packing a case to head to Tour School yet, but you've still got to make 'em and cometh the hour, cometh the Shaun."
Basketball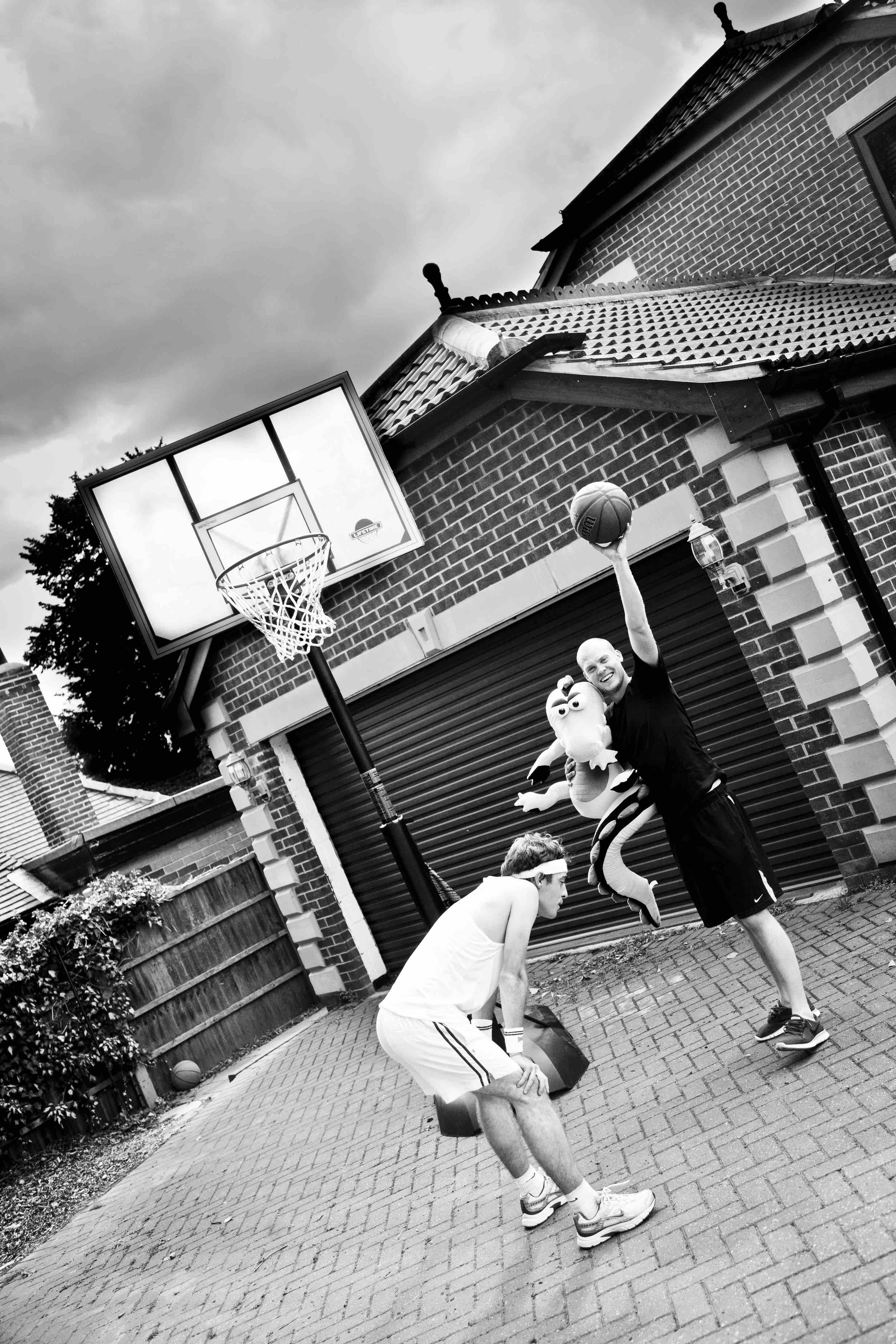 3-0 to Danny
"I hate basketball. Have done all my life. Probably not the best preparation for this whitewash that left me sweatier than a jockstrap in a sauna. I was thoroughly outplayed."
FINAL = Danny Wins 3-2. 
Here's a little insight into Danny Willett's mind:

"I'm striving to be the best golfer in the world. That's my aim and I'm going to work my nuts off to get there. I wouldn't be playing this game and practicing as much as I am if I wasn't trying to be the best." 
That's fair enough. Any of us who have screamed a five-iron at a flag can understand the buzz of playing perfect golf. And Danny Willett has hit a lot of iron shots down a lot of flags.
He was the world No 1 amateur in 2008. Then he got invited to pro tournaments and started leading them. So, it's safe to assume that he's a) good at golf and b) quite competitive. 
Face it; we're all competitive. It's the real reason we play golf. Not to 'get away from the missus' or 'get some exercise'. It's testosterone. Pure and simple hormones. 
But golf isn't exactly the perfect vehicle for testosterone. It's too polite. Too prim. Your emotions are expected to remain under your silk-spun cashmere sweater.
It's positively schizophrenic. You're standing there channeling all the experience, skill and energy you have into one crucial shot and then nailing it. And all you're allowed to do is tip your hat. It's the equivalent of telling Sebastian Vettel not to go above third gear or a heavyweight boxer to apologise before hitting someone's jaw into the fifth row.  
Golfers are, by their very nature, competitive. And we wanted to find out just how competitive the big pros actually are. 
It all came about after Danny bought himself a new gaff. Danny used all this interior design skills to turn the house into a sports emporium. 
"There's darts, pool, table tennis, a gym, basketball, putting green and you can even have a go at a bit of archery if you like," he said. 
And with that a competition was formed. I was going to take him on in a five-sport marathon to see just if his competitive nature was confined to the golf course or whether he was exactly the same in his pants and socks at home. 
The results are played out over the following pages while I chat to Danny, but I want you to know that I didn't roll over and play patsy here, readers. I went hell for leather. To paraphrase legendary Liverpool manager, Bill Shankly, "this Sports Day isn't a matter of life and death. It's bigger than that." 
Thanks for having us.
"Not at all. It's been a pleasure…I shall be on the pool table practicing later though." (See results)
You just weren't as good, pal. Do you find that you beat yourself up mentally? 
"I'm horrific to myself. Usually it's the people around you who give you a hard time for not working hard enough, but I'm terrible to myself. I believe it has got me where I am. I do need to dial that back and give myself a little bit of a break here and there. I've not been 100% fit for a long time, so why I should demand 100% perfection from myself seems a little silly." 
Can you use your caddy as sounding board/punch bag?
"My caddy (Sam) is my best mate and we play a lot of golf together. He says you don't have to be playing perfect to beat everyone. Just play pretty decent, get the rub of the green a little bit, hole a couple of putts and you're away. Stay up the leaderboard long enough to make a run. 
"So far, every season is one result away from being awesome. That can open a few more doors that change things around for the better. It's just not quite happened that way as yet." 
Is it healthy that your caddy is your best mate? 
"He knows I am difficult to handle on a golf course. If stuff isn't going right and I feel like I'm being screwed over a little bit, he can reach through to me. Yeah, we argue over yardages and things, but as long as we can sit down after as best mates again then we're fine. As soon as it starts to get awkward afterwards is when it's time to move on."
When we first met you were World No 1 Amateur beating Rickie Fowler, Dustin Johnson, Rory McIlroy. Does what they've gone on to achieve dig at you? 
"Well, my head thinks that if they're doing it then so can I, but the flip side of that is why haven't I done it already? 
"My coach always asks me whether I'd switch my game with anyone else's to have the same success they've had. I wouldn't. 
Have you pinpointed an area of difference between them and you? 
"Golf is a game about patience, which I've not got much of. It's difficult for me to sit back and think golf is a career I can play for 30 years. I want everything to have happened yesterday. I want to see results before they've happened. It gets to that level of impatience. 
But golf is such a strange sport. You're on your own, working for X amount of years and then it clicks. I'm sure when I was 15/16 it was a lot easier. You'd go back to school and put it behind you. Now I'm working harder, I'm fitter, I'm better, I'm stronger so why do I get more frustrated? I still can't my head round the game at times. It can do stuff to you."
Have you spoken with like-minded characters on Tour? Darren Clarke springs to mind…
"Until Tiger Woods becomes a psychologist I don't really want to listen to anyone. Do you know what I mean? Some bloke behind a desk telling me about anxiety is all good and well in theory, but that isn't necessarily how it happens."
So where do you draw inspiration? 
"I'm a strange one. I read autobiographies. Lance Armstrong, Andre Agassi, Ronnie O'Sullivan. Agassi hated tennis, but his dad made him do it. I always read books about people who are fantastically amazing at what they do, but drive themselves mental with trying to perfect in every way in their sport. It's impossible. But it's what we all try to achieve. If I don't have that motivation then I don't see the point in practicing. I will not accept 'average'. If I was hitting it 'alright', I'd be fuming. I've been trying to find a way round that recently, but it's very hard for me as an individual to say that 'today has been alright and I'm going to have to find a way to make 'alright' work'." 
And despite this competitive streak as wide as an elephant's arse, your dad is a vicar. Not exactly known for their competitive nature...
"Well, my dad used to play handball for England. My mum used to play volleyball for Sweden and my brothers were both semi-professional footballers. My older brothers were always bigger, stronger, and always wanted to beat me. You read books about child prodigies and how they start early on and I remember we played every sport we could just trying to beat each other. We all played golf. Nothing serious, just 20-handicap stuff. Then I got really good, really quick and they never wanted to play me after that." 
So what was your epiphany about taking the game seriously? What made you choose this path? 
"It's always crap in the winter. Awful weather. But I seemed to like knowing that if other people weren't doing anything then I could get out there and steal a march. I could improve on them. I always used to love Christmas breaks because I would work my bollocks off in the gym. When it came to the first England coaching camp in the Spring I turned up better prepared than anyone else. I'd be like, 'here you go boys, and this is how it's done.' All that working hard made me think I could make it in the pro ranks." 
Do you do this with everything? 
"When I shook your hand at pool and said 'well played' it was soul destroying. I meant it, but it hurt (see results). A couple of mates will beat me at darts or pool, but I keep playing until I get one back. I do it for everything. That's probably why I've got points on my driving license. When I pull up to the lights and someone looks across my head says, 'not a chance' and off I race. It's ridiculous and very immature, but my nature. I will have a race to see who can get dressed quickest or who can eat breakfast quickest if there are any takers." 
So, when you miss cuts how do you deal with it? 
"It depends on how I've missed it and where it is. If it's in Asia then I'll stay out there. Have a lie-in, go to the gym, whatever. If it's in Europe then I'll try and get home as quickly as possible and try and see my parents or my coach. I try and get away from it a little bit. Assess what I did well and what I did badly." 
What's the biggest strop you've ever had. 
"I've not been fined yet, which I find very, very strange. There are times where you accidentally break clubs after you launch it at the bag or you clip a tee marker. I've done all that stuff, but nothing on the John Daly scale. I've walked into the clubhouse just absolutely raring to go at my locker with a driver for 10 minutes. When I feel like that though, I hit the gym. I will pound my arms or my back just to relieve some sort of tension, regardless of what I'm doing the next day. I am wasted in golf really. If I was a rugby player, with my temper, I'd be brilliant (or sent off – Ed) but you've got to bottle it in golf, which is so hard."  
You said that within 10 years time you know where you want to be. Where is that? 
"I'm striving to be the best golfer in the world. That's my aim and I'm going to work my nuts off to get there. I wouldn't be playing this game and practicing as much as I am if I wasn't trying to be the best." 
Danny's Bucket List
"I'd love to skydive and I'd love to bungee jump. That will really get my heart racing. Seems strange that coming from a golfer as it's such a mundane sport. Externally everything seems all calm, but internally your heart can be going just as fast as if you were standing on the wing of a plane. 
"I want to get really good at every sport. I've just taken up skiing, I've just taken up trying to play the guitar. I've been rock-climbing a couple of times. The stuff you'd like to be good enough at that we can go away and do." 
What role in what movie would you play? 
"Rocky. Sylvester Stallone in Rocky. Every single one. You're on the edge of your seat when he's having the shit knocked out of him and your heart starts racing when he clips him with a right. You know he's coming back." 
TAGS: Danny Willett, Masters, Augusta, Players, 2016