Players
Mar 26th, 2018
Bubba Watson wins WGC
We ask: Who is he? Where did he come from? What did he have for breakfast?
Words: Shaun McGuckian Photography: Getty Images
As Bubba strolls to a 7&6 win in the final of the World Golf Championships in Austin, Texas, we ask: Who is Bubba watsone? Where did he come from? What did he have for breakfast?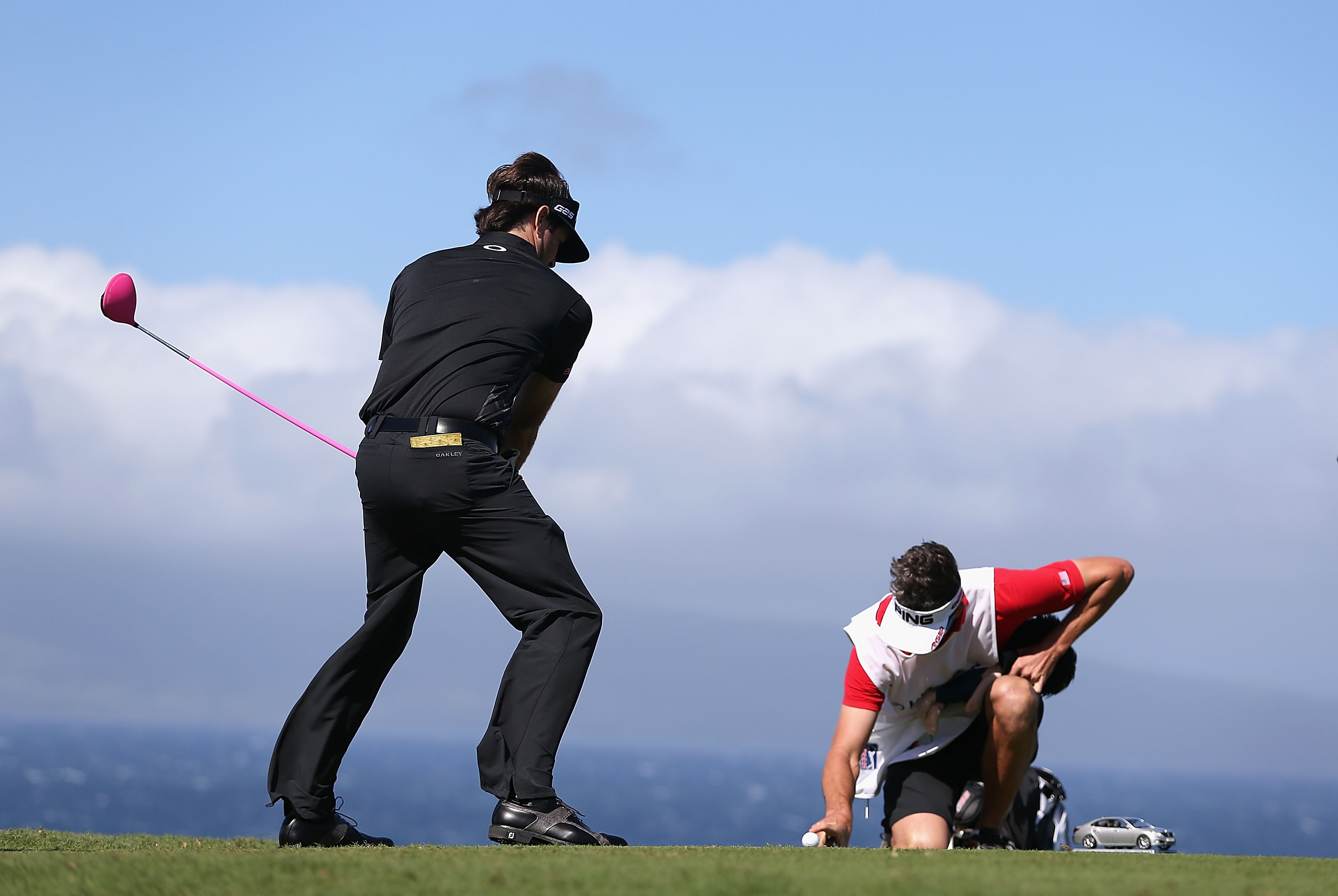 Some observers bitch and moan that there are no 'characters' left in golf. They haven't been paying attention because that April, with a slashing swipe from a pitching wedge that bent the ball around a wall of pine trees onto Augusta National's 10th hole, setting up a par four that would see a green jacket draped around his shoulders, Bubba Watson slapped those doubters roundly in the face.
Most people were astonished that he put 40 yards of hook onto the shot; we still can't believe that it's possible to hit a 58-degree wedge 140 yards. Then again, smashing a golf ball further than a politician can stretch the truth is Bubba's trademark.
Bubba's Best 5 Shots!!
If you're a G&T drinking golf club member from the home counties who believes that golf is going to hell in a handcart and that the length of a golfer's socks should be strictly measured before he be allowed to grace what you no doubt call the 'hallowed turf' of your club, you probably hate Bubba Watson and all he stands for.
But if like us, you think that golf is a fabulous game that is occasionally strangled by petty-minded bureaucracy, administered in the form of clubhouse edicts telling you what you cannot do posted on every available bit of wall, then he's your guy.
He's a free spirit, unconstrained by someone else's vision of what can, should or ought to be done, and he marches along through golf and life very happily, quite clearly impelled by a different drumbeat than most of us here. He goofs around with his pals, having one heck of a time, has no idea where his extraordinary ability to hit a golf ball comes from and is the last golfer in the world who would be afflicted with the disease known to some as paralysis by analysis.
It's no coincidence that his clothing in the two Golf Boys videos (more of which later) consists of bib and braces dungarees and nothing else, not even shoes, giving maximum exposure to the fur rug strapped to his chest. He looks every inch the banjo-playing good ol' boy who escaped from the set of Deliverance.
While most people in the public eye develop a persona for wider consumption, a carapace of protection from a celebrity-obsessed public and media, Bubba remains a wonderfully disingenuous free spirit. There can be few if any, well-known people about whom it can be so accurately said that what you see is what you get.
(Continues below...)
Amusing video at our own expense!: Bubba blanks GolfPunk!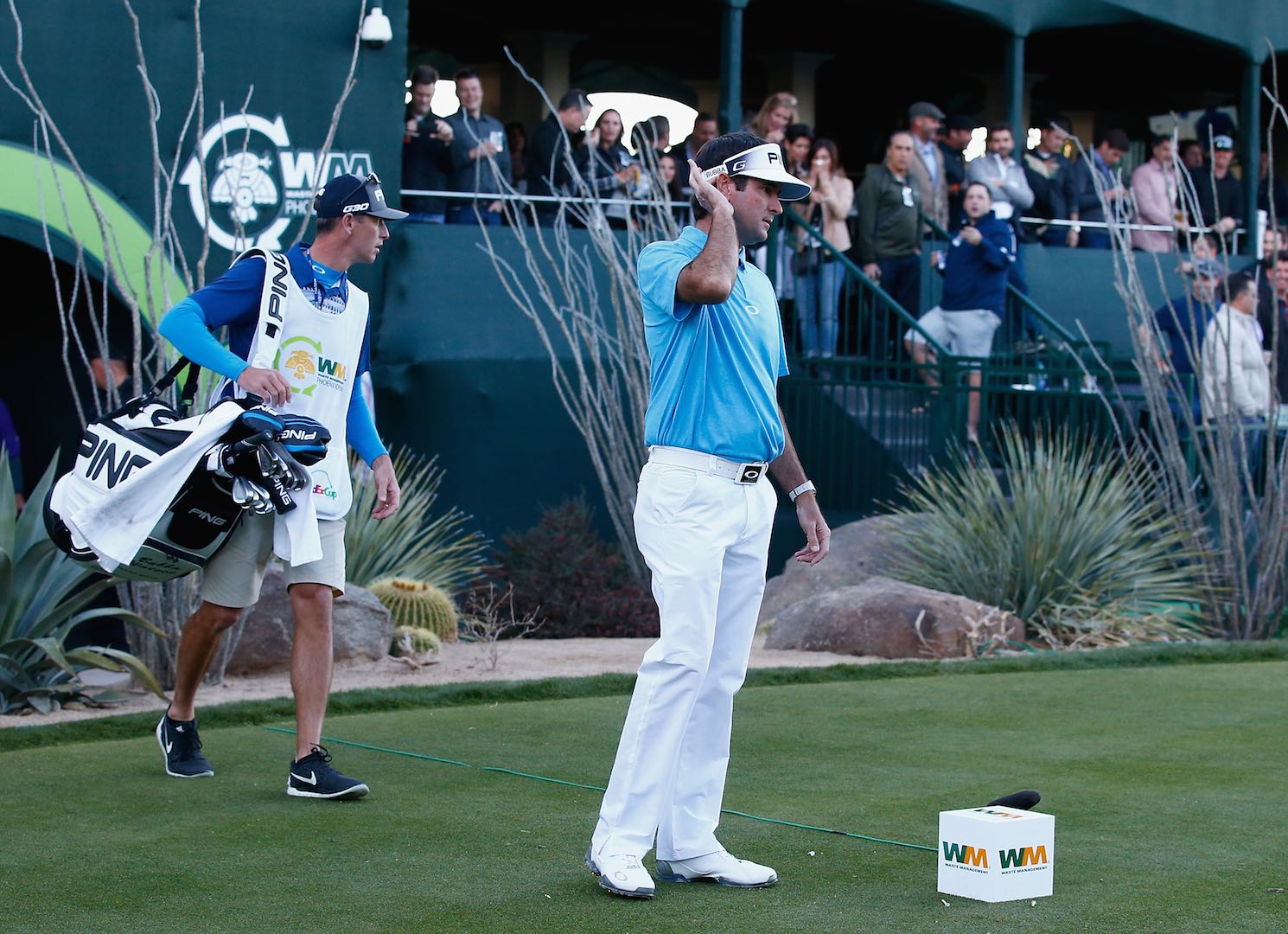 The reason is not difficult to detect. To become media savvy and a PR person's wet dream, who can only spout bland and empty corporate messages, requires an artifice of which Bubba seems incapable. He is a simple man, and this is not meant be pejorative.
He is not simple as in dumb (although he would never claim to be one of the world's great thinkers), but simple as in straightforward, unadorned and effortless. In fact, when he started to develop a fanbase he took stock of himself and his life and realised that, for many young people, in particular, he was becoming a role model.
So without telling family or friends, he re-enrolled at the University of Georgia in order to complete the degree course (in consumer economics) that was cut short a year early when he decided to turn pro as a golfer and later described the final paper he had to submit as 'the hardest thing I've ever done.'
At the beginning of his pro career he had three seasons on the then-Nationwide (now Web.com) Tour, starting in 2003 and in 2005 snatched the 21st and last place on the money list to graduate to the full Tour. He finished his rookie season in 2006 in 90th place but delivered early warning of what we could expect by leading the driving distance stats, averaging 319 yards.
Unfortunately, many of his drives could not be measured because they went sideways. Tours around the world, but especially in America, have seen many long drivers of the ball come and go pretty quickly (where now Boo Weekley and JC Holmes?) but Bubba proved to be a quick learner.
For a while he emulated Padraig Harrington, notching up several runners-up spots, in his case six in all, before breaking through for that crucial maiden win, in the 2010 Travellers Championship. In 2011 he won twice more and then, of course, came last year's Masters.
For those paying attention, his win at Augusta didn't come as a complete surprise because in his three events immediately before the year's first major he was 2nd, tied 2nd and 4th. Not surprisingly, in the giddy aftermath of that first major victory, he missed a few cuts but also had five top-10 finishes before the end of the season.
Speaking after the momentous win he summed his golf philosophy thus: "My caddie [Ted Scott] has always called it Bubba Golf. We always say it walking down fairways. I just play the game, the game that I love. And truthfully, it's like Seve played. He hit shots that were unbelievable. Phil Mickelson hits the shot, he goes for it."

"If you watch Phil Mickelson, he goes for broke. And that's why he wins so many times. That's why he's not afraid. So for me, that's what I do. I just play golf. I attack. I always attack. I don't like to go to the centre of the greens. I want to hit the incredible shot; who doesn't? That's why we play the game of golf, to pull off the amazing shot."
But as far as we're concerned, his attitude was better exemplified earlier in the week at Augusta when he hit a drive miles off line and said: 'Oh Shoot,' before grinning and adding: 'killed it though.'
Before that breakthrough win, you might be forgiven for thinking Bubba had a self-destruct button that particularly came into play in the majors. In the 2007 US Open, in his second year on Tour, he led after two rounds but then ran up a pair of 74s that saw him finish tied 5th and freely admitted that he felt so nervous at the weekend he wanted to throw up.
Worse was to come. Three years later in the US PGA Championship, he tied with Martin Kaymer after 72 holes. After each made a birdie in the three-hole playoff, Watson dumped his ball into a creek and goodbye was all she wrote.
Almost completely self-taught, at the age of six Bubba was given a cut-down 9-iron and one golf lesson by his father and subsequently hit perforated plastic balls around the outside of their house.
He says: "The house was probably an acre-and-a-half yard with big trees. I'd draw a big circle [in the drive], and that would be my hole. I'd go around it to the left and then I'd go around it to the right. So I learned to cut it. If you know about whiffle balls or plastic balls, it's hard to cut. Then I learned to hook it the other way, hit it high over limbs, hit it low under limbs. I'd say non-stop every day from 6 to 12 years old. Instead of playing with trucks out in the yard, I'd play with a ball and a club."
But while we have come to admire, respect or worship his golf game, it is his attitude to life that is most impressive. An absolutely devout Christian and family man, he looks at his life and career with an almost Bambi-like naivety, wondering how the heck he has managed to get where he is and determined to enjoy the ride, no matter how long it lasts.
To help with the journey he bought 'General Lee' one of the original Dodge Chargers from the 1980s TV show The Dukes of Hazzard. Whenever possible he drives it to events and as far as we're concerned, owning a car that has accommodated the derriere of Daisy Duke is a mighty fine thing.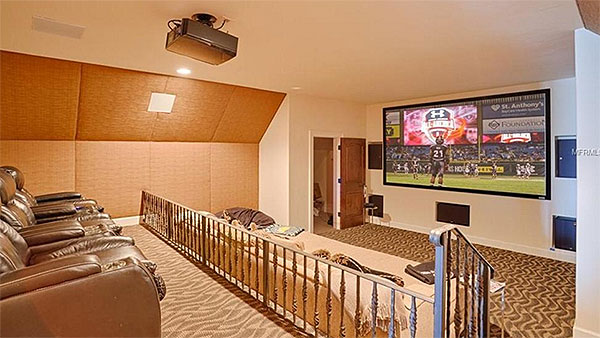 Like most of us, he can appear to be a mass of contradictions – an extraordinarily gifted man-child, full of naïve wonder and yet street-smart and savvy. He appears all-macho male but plays with a pink-shafted driver and could give crying lessons to Roy Orbison.
He is capable of attacking a golf ball with frightening violence yet his power on the golf course is matched by a delicacy of touch that would do justice to an Italian super stud seducing a blushing teenager. He is restless and fidgety and both he and his wife are pretty convinced he suffers from attention deficit disorder (ADD), which partly explains why he gets so mad at the glacial pace of play in pro golf.
At 6' 3" and 180 pounds he does not belt the ball hard because of his muscle or bulk, but he does deliver phenomenal clubhead speed, around 123mph, and he has been recorded at 128, the fastest on the US Tour (the average club golfer is between 82-90mph, equipment editor). His wife Angie, incidentally, is a former basketball player and is an inch taller than her husband.
The couple adopted a baby boy, Caleb, in March 2012, and to call Bubba a doting husband and father is the biggest understatement since Bill Gates said: "Yeh, I have a few dollars in the bank," because Bubba gets all snot-nosed and lachrymose at the mention of either of their names.
Then again, he broke down in tears in his mother's arms at Augusta, and several more times over the next few days while trying to explain to various talk show hosts what winning meant to him (although many of us might weep if we were compelled to talk to Piers Morgan). He has even admitted to crying during the movie Expendables 2 and embarrassing admissions do not come more uncomfortable than that.
But therein lies his charm. Totally unself-conscious, in 2011 he teamed up with his buddies Rickie Fowler, Hunter Mahan and Ben Crane to make the outlandish Golf Boys video, a wonderful combination of rap, dancing, bizarre clothes and even more bizarre golf. They attacked the project with such unalloyed and boyish enthusiasm that it is impossible to resist. They now have a sequel that puns outrageously on the names of other golfers.
Both videos were created with the aim of raising money for a charity that provides clean water in Africa but it's by no means the only fund-raising with which Bubba is involved, in fact, he's committed to so many worthwhile charitable ventures it would be easier to list the ones he doesn't support.
He's one heck of a good ol' boy and we love him.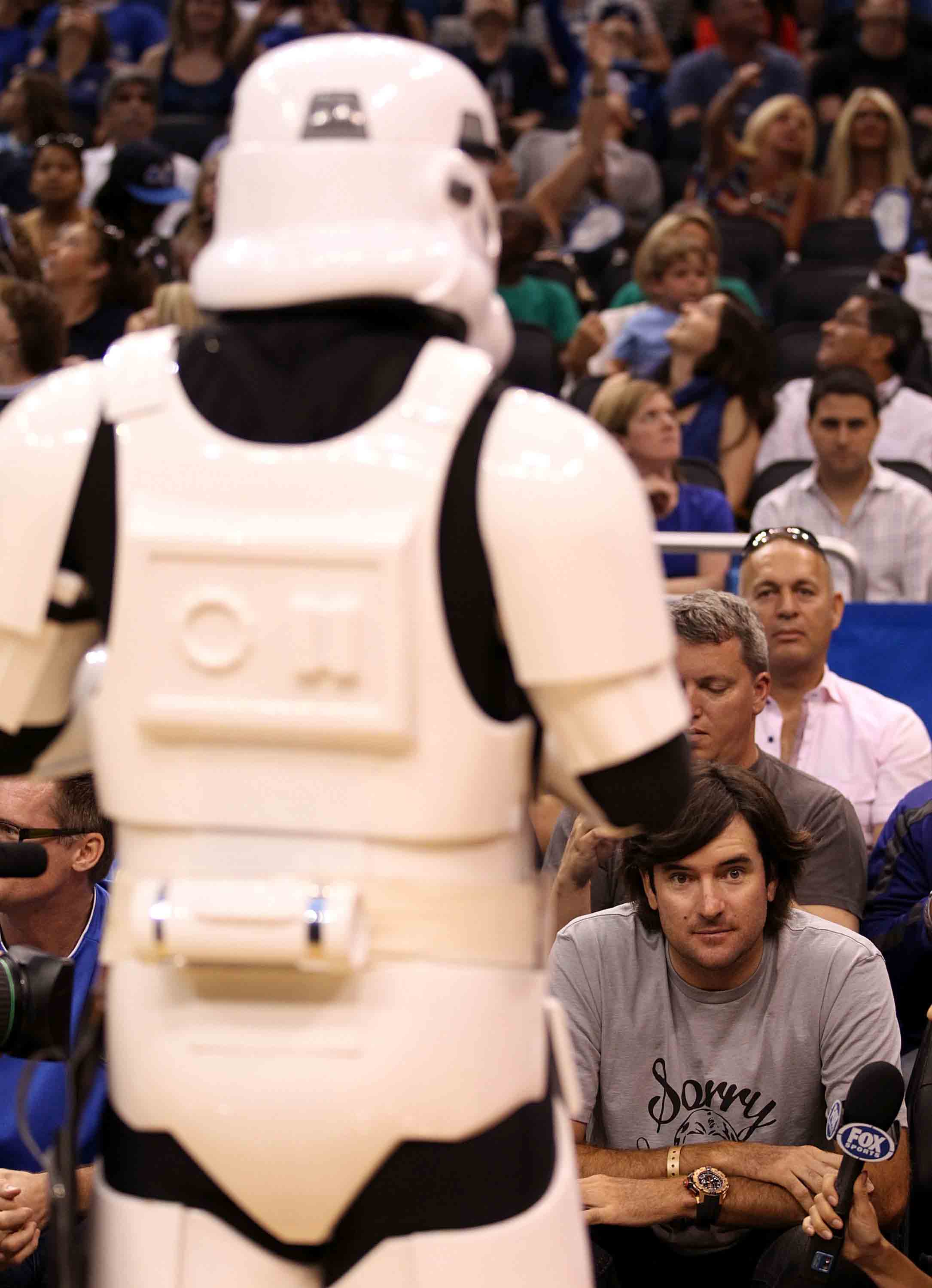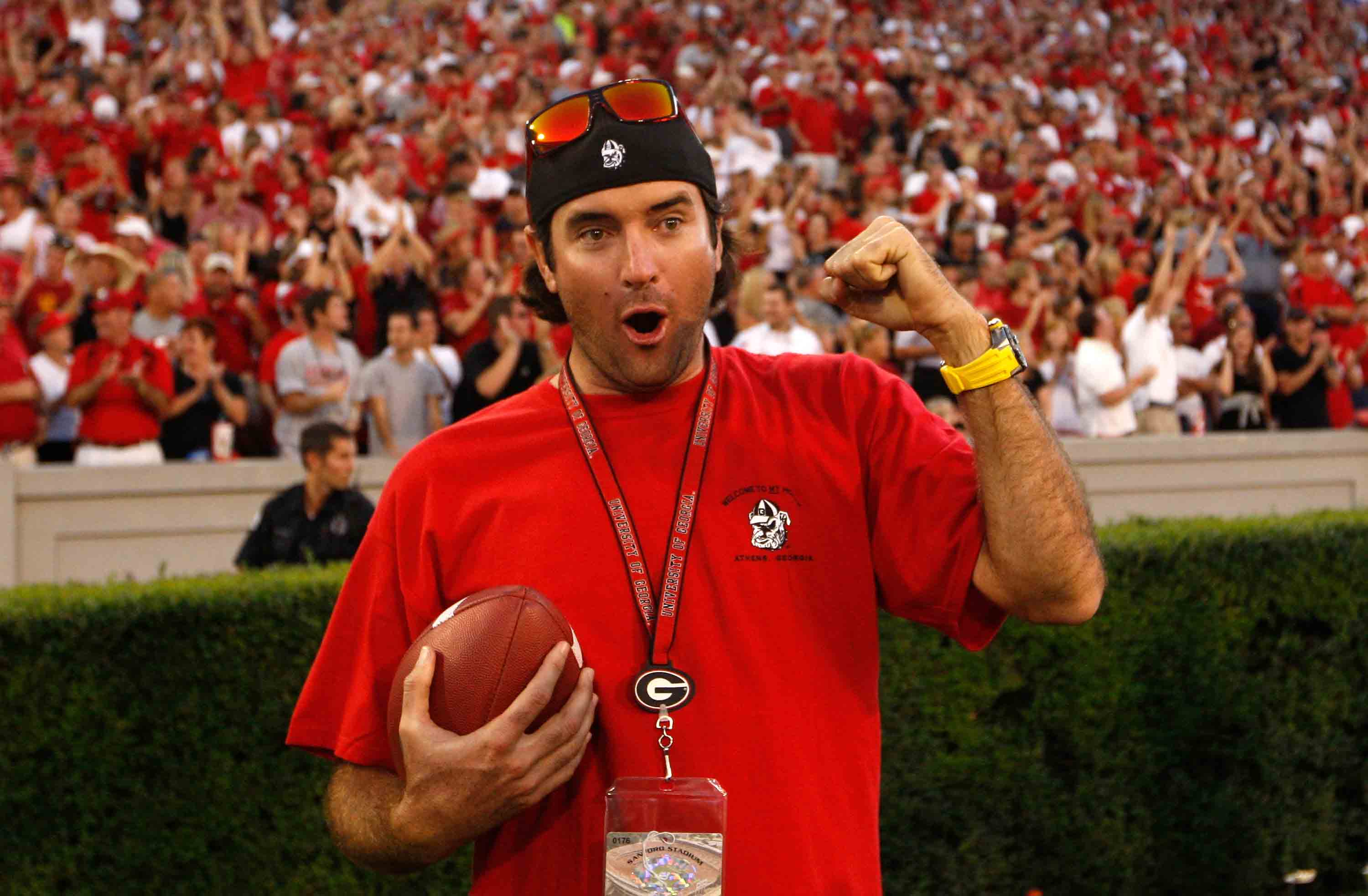 You might also like:
GolfPunk Magazine is back! read FREE here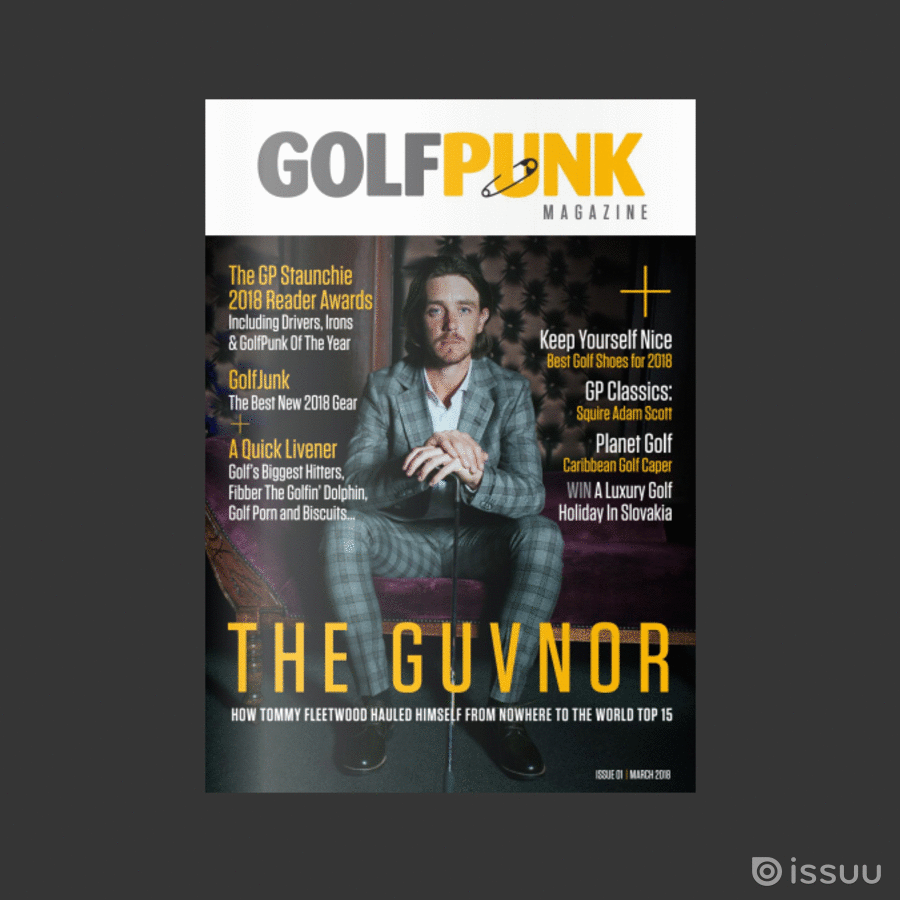 Bubbaluscious: What they say and what he's,.. errm... also said....
Quotes about Bubba
"It's fun to see a guy who hits the ball that far, but it's the shots he can play that are phenomenal. The lines and shapes Bubba takes, sometimes I can't see them myself until he hits them."
Tiger Woods
"Bubba's greatest strength is that he's got a beautiful ball flight with every club, from sand wedge to driver. That's what pure golf is all about."
Greg Norman
"He's unorthodox, both on and off the course and that's cool. It's good for the game."
Justin Rose
"He'll be the first guy to tell you that he's an interesting guy."
Ben Crane
"I've never seen a guy do more with his golf ball as far as shaping a shot goes."
Bo Van Pelt
"He does try to do some stuff where there could be a potential injury or two. It's like a non-stop comedy show for me."
Angie Watson

Quotes from Bubba
"I don't get stressed out about anything off the golf course."
"I cry all the time. I get it from Dad – he acted tough but he was real wimpy."
"Man, you used to hit it that far, didn't you?"
[Trash-talking his pal Tiger during one of their many practice rounds together]
"I don't know the names of all the things, the big tower, Eiffel Tower, an arch [Arc de Triomphe], whatever. I rode around in a circle. And then what's that – it starts with an 'L' – Louvre, something like that."
[Showing a less than profound knowledge of Paris when playing in the 2011 French Open]
Note from our genealogy editor
Bubba is derived from Brother, and in America is a name often given to first-born sons, particularly by families in the South. It's a term of affection but can also be used pejoratively by those damned Yankees of the North to indicate somewhat who is dumb, poor or both. Our Bubba is neither.
NB: Bubba's longest officially recorded drive is 422 yards, which he made while he was on the Nationwide Tour
Bubba Watson
"I just play golf. I attack. I always attack. I want to hit the incredible shot. That's why we play the game of golf, to pull off the amazing shot.'
He led the US Open after two rounds and freely admitted that he felt so nervous at the weekend he wanted to throw up.
Bubba delivers phenomenal club head speed, around 123mph, and he has been recorded at 128, the fastest on the US Tour.
Bubba has admitted that he even cried watching Expendables 2...
Ahh, bless...