Players
Jun 5th, 2017
Bubba Watson takes a bow
As he's birdies out to heckler
Words: GolfPunk Photography: Getty Images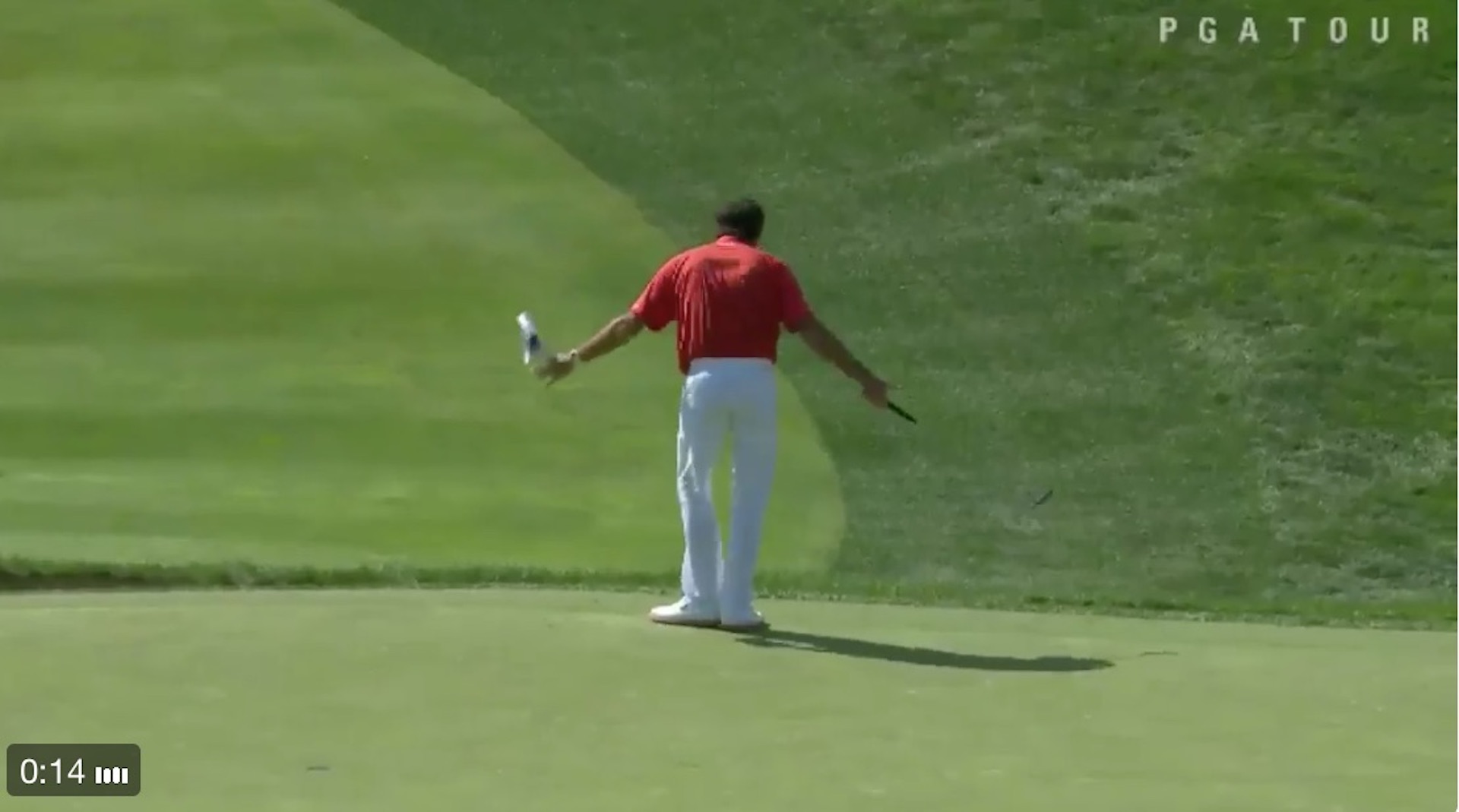 Bubba Watson had to contend with a heckler in the gallery at the Memorial Tournament. On the 18th, Watson made a 19–foot birdie putt and then took a bow aimed at the heckler. This is what Bubba had to say about the incident.
"Obviously not a Bubba Watson fan," Watson said. "It started early. It started about 50 yards short of the green. He kept going. I'm taking a guess, he wasn't drinking water like I was all day. But it's one of those things. I don't mind a heckler, but when kids are around and stuff, you try to be quiet about it if you're going to use the wrong language. And so it was just one of those things. It doesn't matter if I had three-putted, I just wanted to get him out of here because I don't think that's right. I'm out here trying to grind and get better at the game. I wasn't yelling at him. I didn't like for him to yell at me, calling me a bunch of names and different things. I told [caddie Ted Scott], Watch over there, when I get over this putt he's going to yell something, that was common sense. When I got over to do my practice strokes, he started yelling.
"I said, That's it. Teddy, will you tell me who it is, and let's get the police officer," Watson continued. "Teddy got the wrong guy first, but then they pointed him out. I did sign a glove for that guy who got handcuffed first -- no, I'm just playing with you. Nobody was handcuffed, by the way, that was a joke. Bubba said a joke again."
https://twitter.com/GolfChannel/status/871113200439357440?ref_src=twsrc%5Etfw&ref_url=http%3A%2F%2Fwww.golf.com%2Ftour-news%2F2017%2F06%2F04%2Fwatch-bubba-watson-drains-birdie-putt-bows-heckler-memorial
Related:
How Jason Dufner dug deep to win the Memorial