Players
Jun 13th, 2016
Brooke Henderson: 5 ft 4 inch power house
Insight into how the Canadian star smashes it so far
Words: Tim Southwell Photography: Getty Images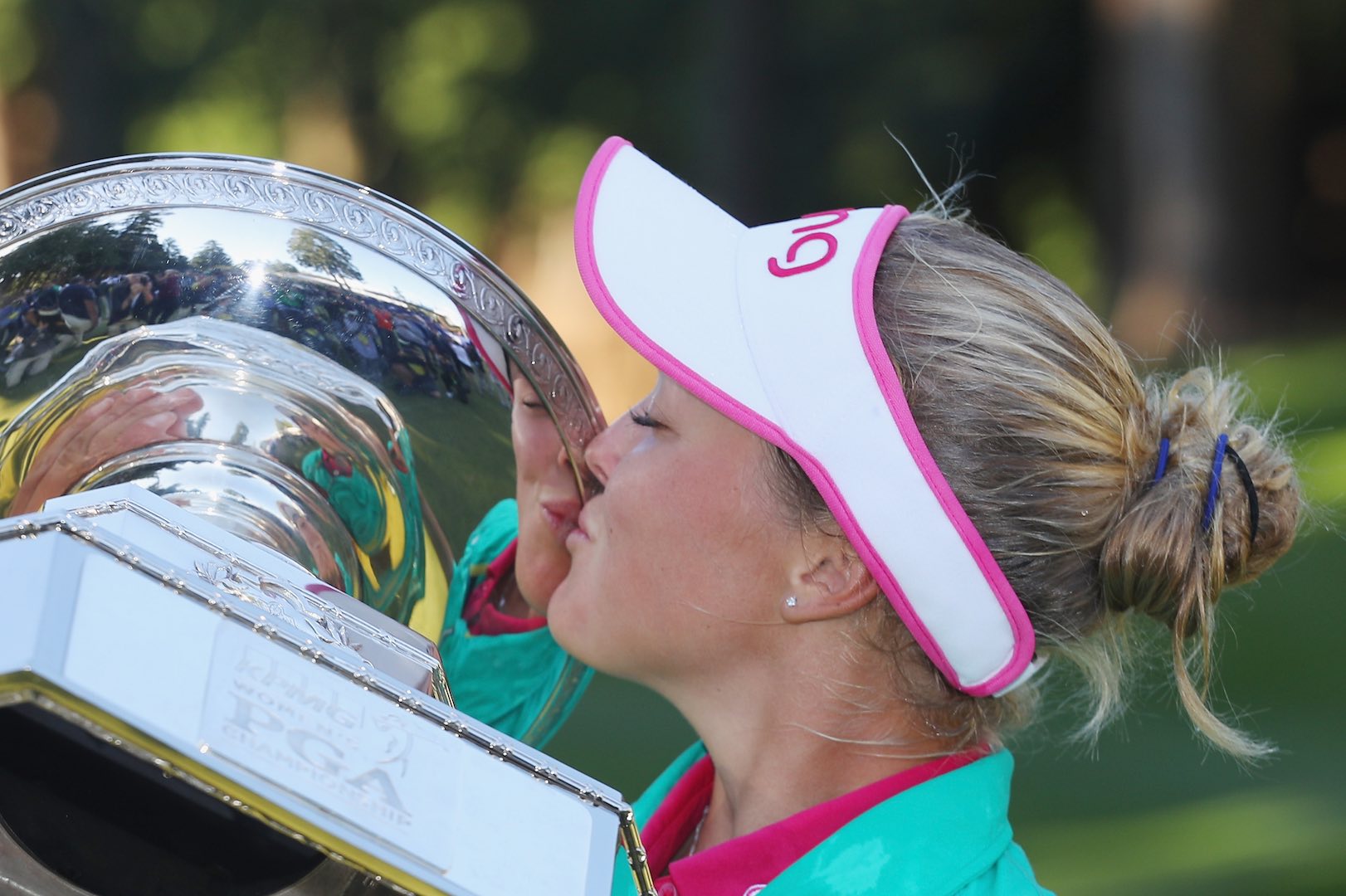 18-year-old Brooke Henderson clinched her first major victory last night, coming through a play off with World Number 1 Lydia Ko. Brooke made two monster puts on her 71st and 72nd holes to force the play off, having shot a six-under 65 to tie with Ko, who shot a final-round 67.
Henderson held her nerve to sink a three-foot putt at the first extra hole to win the £370,000 first prize.
Ko had led by one overnight at the Sahalee Country Club as she sought to win her third consecutive major championship. She continued to be in front for most of the final round before Henderson made a late move.
"I don't know whether I thought it would come true," said Broke after her win. "I'm just speechless. I don't know what's going on in my head right now."
This is how she did it!
https://www.youtube.com/watch?v=e4xlYQiPybU
She might only be 5 foot 4, but Brooke Henderson smashes it past virtually everyone else on tour. She's very bendy, you see. Which allows her to reach John Daly-esque back swing proportions. It does mean she isn't the most accurate on tour (114th in fairways hit) but who cares when your average carry is 268 yards and your ball flies over hazards the rest can't dream of reaching.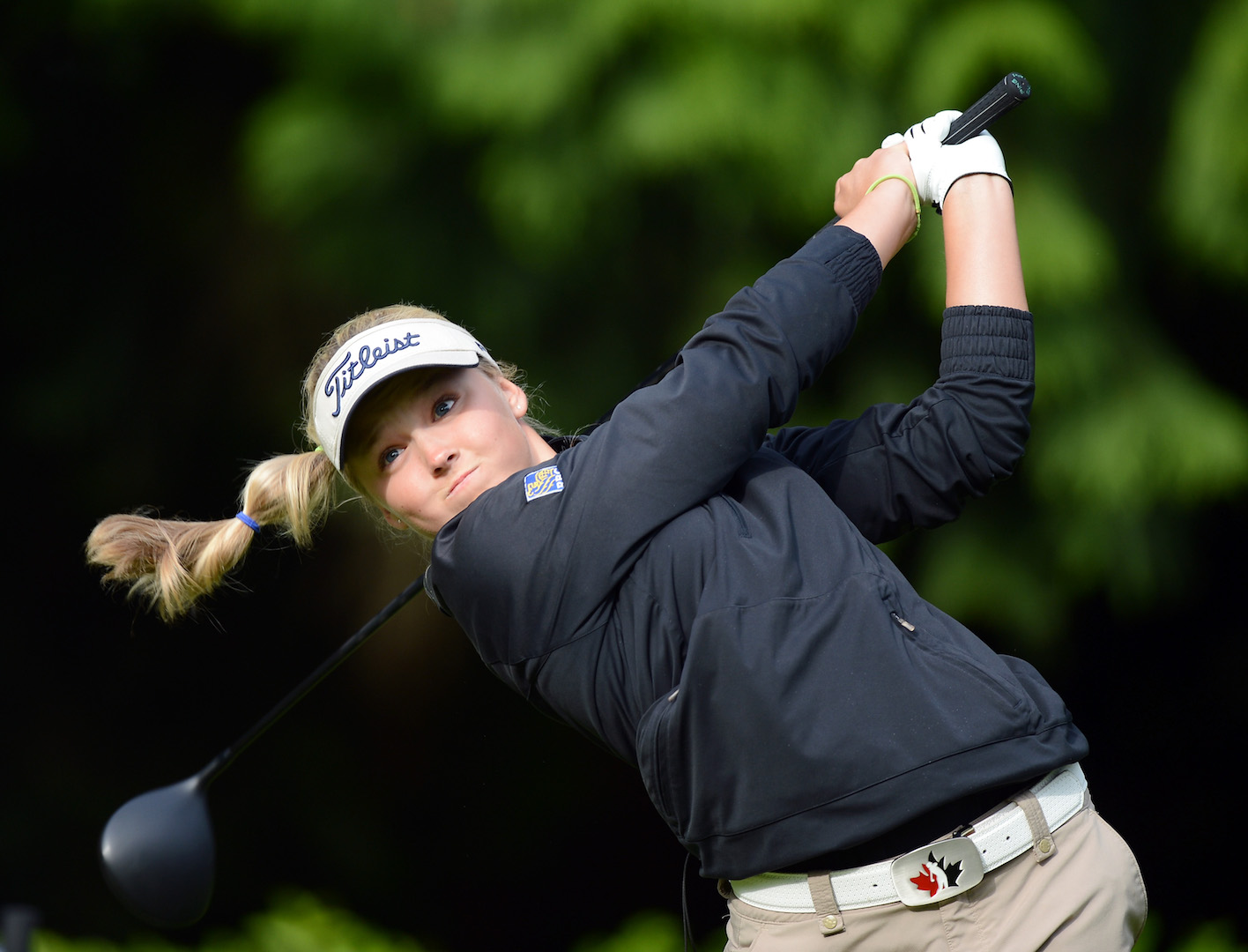 "The strongest part of my game would definitely be long game" Henderson said on Wednesday. "I'm not a technical player. I'm very much a feel player. And balance, posture, things like that are important to me, but as to where my hands should be or where my club should be at the top, it doesn't really bother me."
Brooke has already recorded an LPGA win, plus achieved four top 10s in the majors. She is currently ranked 4th in the world. Brooke is 18 years old...
Check out how Brooke totally smashes it here.
https://www.youtube.com/watch?v=FNTJtjVYdu4
Brooke took the early lead in round one of the KPMG Women's PGA Championship last night with a four-under par, 67 that included her first ace on the LPGA Tour on her fourth hole of the day. Henderson hit a seven iron from 152 yards to record her fourth career hole in one and won a Kia K900 in the process, which she plans to give to her sister and caddie, Brittany.
https://www.youtube.com/watch?v=_3Hwud61ArM
Brooke hasn't had it all her own way, mind. While Lexi Thompson and Lydia Ko received special exemptions for their LPGA Tour cards as 17 year olds (the LPGA's age of a majority is 18) because they both already had celebrated LPGA victories, Henderson was turned down by commissioner Michael Whan for a special exemption to get into the LPGA Tour school when she was 17.
So instead, Brooke took full advantage of the various LPGA invitations she got in her first season, earning earning $317,470 US in seven events.
Brooke was also involved in a car accident in a car being driven by her sister. Henderson was taken to hospital after the accident and was released that evening.
"I feel blessed," Henderson said earlier this week, adding her sister's car was a write off. "I'm still a little sore. But I also feel I'm ready to go."
And then off she went to stun the golfing world in 2015 with terrific performances in the majors and recording her frst LPGA win.
And now this, win a new car for her sister!
Related:
Lexi Thompson Swingin' Siren Major Winner!
lexi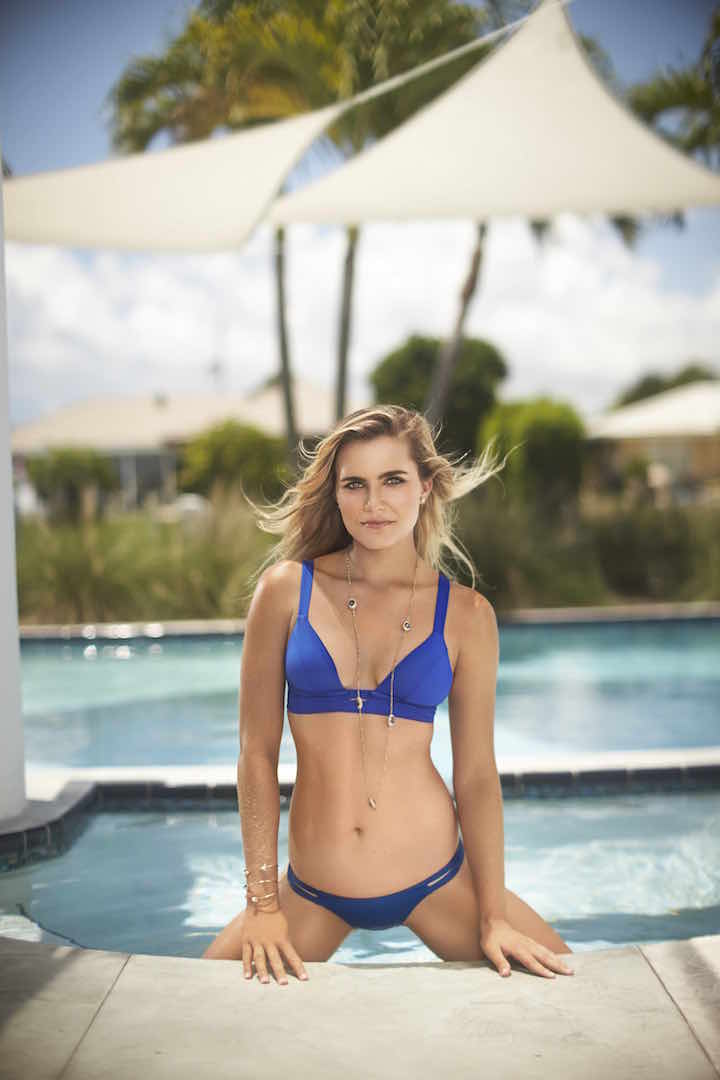 https://www.youtube.com/watch?v=HIREOSoSnUc
Best of the rest
-6 B Henderson (Can), L Ko (NZ); -5 A Jutanugarn (Tha); -2 HY Park (Kor), SY Ryu (Kor), M Lee (Kor); -1 A Yang (Kor); Evens: S Oh (Aus), A Nordqvist (Swe), C Choi (Kor)
Selected others:+2 C Matthew (Sco) +3 C Hull (Eng); +4 J Shadoff (Eng).