Players
Oct 19th, 2017
Adam Scott: Green Me Up, Scotty
Sensational shoot and day with the major winner
Words: Shaun McGuckian Photography: Steve Read Styling: Natalie Nicolaou Hair and Makeup: Julie Read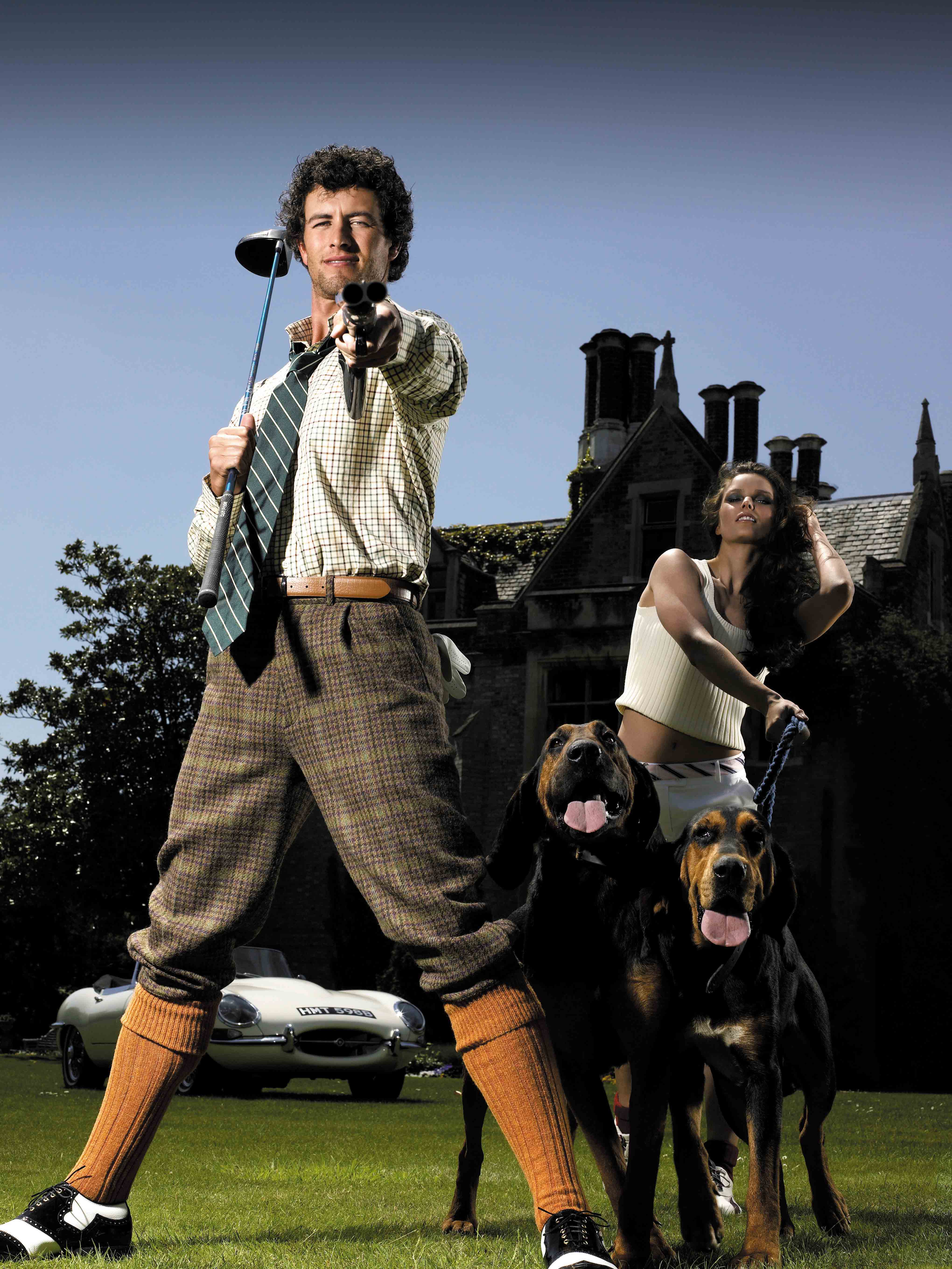 It doesn't matter which way it goes down the plughole, there must definitely be something in the water Down Under. Growing up, The generation of golfers that have been borne out of the era of Greg Norman's global dominance all seem to have a metronomic grit and electrifying brilliance for spit and blood.
Geoff Ogilvy, Aaron Baddeley, Karrie Webb, recent two- time winner on the LET, Nikki Garrett and Adam himself are built around this kernel of ambition that was once Norman's trademark, to commit themselves fully to being the best in the world. Or to use local parlance, to be "bloody awesome mate!"
Maybe they were all force-fed a diet of Record Breakers by the Australian PGA. Maybe it's the same sense of national pride that is prevalent in the rugby and cricket mentality. Whatever it is, if you bottle it you will become an overnight millionaire because you can bet your bottom dollar that if any one of the current Aussie crop turn up to an event fully prepared then the only thing that stands to beat them is luck. And what's bloody annoying about this is the relaxed demeanour, smile and laugh they wear while doing it.
Out among the oaks and glorious sunshine of Surrey, at the splendid Foxhills GC, Adam is wearing exactly this face. He's also wearing a pair of tweed breeches, orange socks and wielding a £55,000 shotgun while looking rather fetching doing it. Around him play a set of bloodhounds raring for a hunt and stylists dart here and there adding brushes to face and hair. Despite the heat and fanfare, Adam cuts a relaxed figure, chatting away, accommodating all enquiries from bemused club members despite his voice dealing with the fall-out from catching up with friends the night before. There's a striking beach-boy mannerism to him thousands of miles away from the focused glare of the FedEx advert, one that's even prepared to let the slobbering jaws of a bloodhound plaster his face, for art's sake of course...
You're only 34 and you've achieved a hell of a lot in the sport, but do you feel like you missed out on anything?
"Right now I'm pretty focused, but there are times when you can definitely get away from it and there's a lot of stuff that I'd like to do. I'd love to hike to base camp at Mount Everest – I'd really love to do that, but it takes a month from the drop-off in Kathmandu. I try to live a balanced life, I know golf is my life but it doesn't rule everything. There are times when other things are more important."
You've won in Europe, won in Asia, won in America (including a certain green jacket) – it's quite an accomplished CV...
"I consider myself a global player, I think as an Australian that you have to think that way. You have to leave Australia to be successful at most things..."
So it wasn't a hard decision...
"No, it was the best advice I was ever given. Greg Norman and Butch [Harmon] both felt strongly that it was the right thing for me to do and it didn't take me long to realise they were right. I always thought that I'd be playing golf overseas. I was doing it aged 13 when travelling to junior events in the States so I knew what it was all about. Basically, success is based upon winning. You can have all the top tens you like but that doesn't cut it as far as I'm concerned. You've got to win and I like the fact that I've won everywhere except Australia, which kinda' pisses me off. I get hammered back home about that but then I only play two events a year there."
And Robert Allenby has the monopoly on those...
(Laughing) "He's good down there."
When the soundbites are few, it's best to go back to the raw materials. Stats. They famously don't lie and if you look at newspaper reports on Tiger this year that's what they have predominantly been filled with. Thirteen first or second placed finishes in 14 events, seven starts in 2007, five top 10 finishes, three wins. Even those leading purveyors of numbers, the bookies, know that when they post Tiger at 9/4 for every event they are pretty confident of what side their bread is buttered on. But, this is also somewhat of a problem in modern golf. We're transfixed by Tiger-fever and judge everyone accordingly. Does Adam measure up?
"I don't want to compare myself to other players," he counters. "I think Mickelson was spot on when he said he couldn't compare himself to Tiger, even if he wins 10 majors and 50 tournaments he's still not where Tiger is now. You can't even look at him, you just have to try and beat him.
"Mine's been a steady progress and I've gotten better every year which obviously helps, but it's not very easy to win and I've won twice a year, every year of my career, which I think is not bad. Obviously I'd like to improve on that, but it's bloody hard to win a golf tournament and everyone wants it badly, so when you're up there you've got to take advantage."
"Last year was a great year for me and it was the first year that I played consistently well for a long period of time. I had a lot of chances to win but in the end I only had one tournament in the US and then the Singapore Open. It was the first time I could see and experience that Tiger wins all the time because he's there all the time. Phil is the same. I thought 'right, I'm on track here. Another year like this and I'll win five times."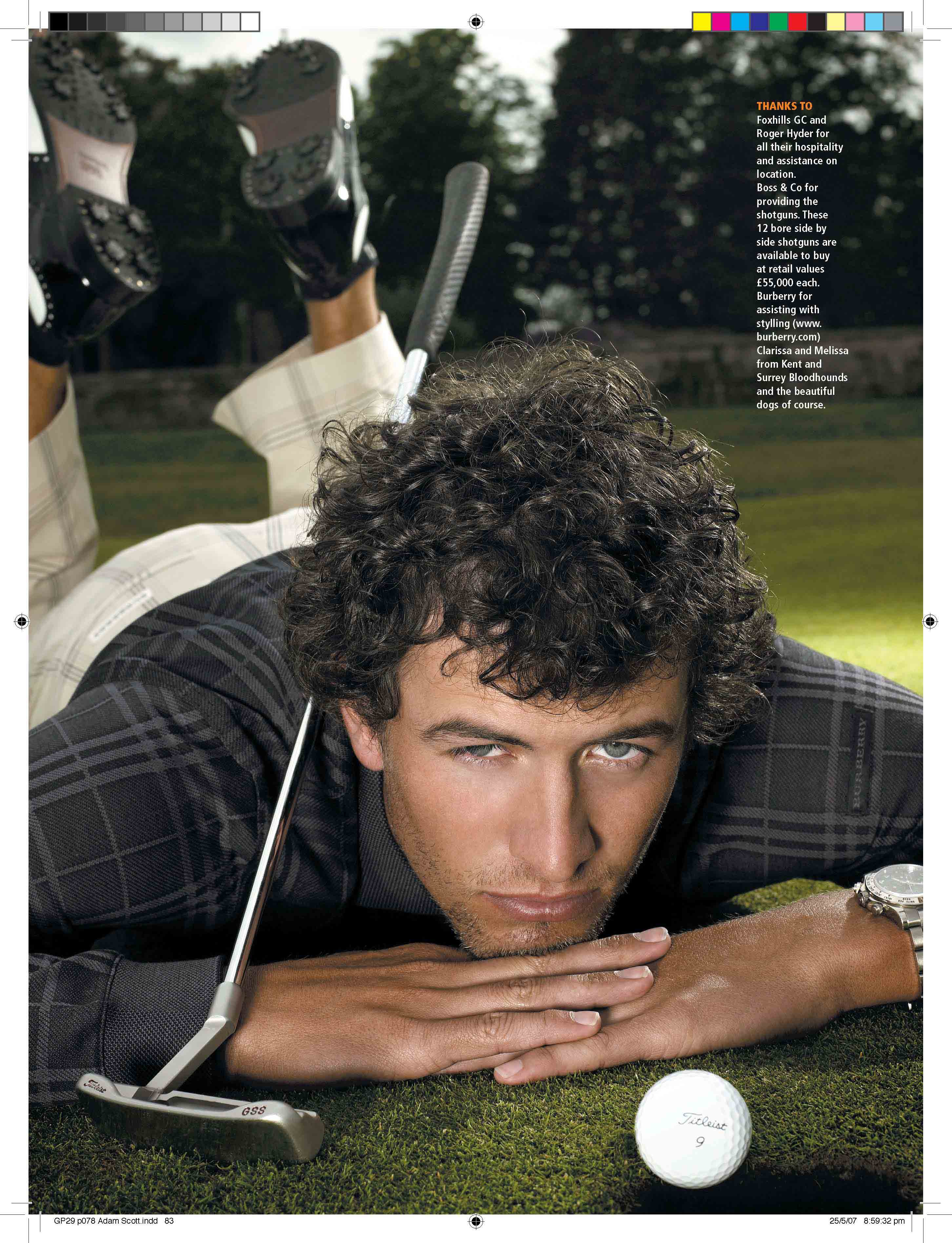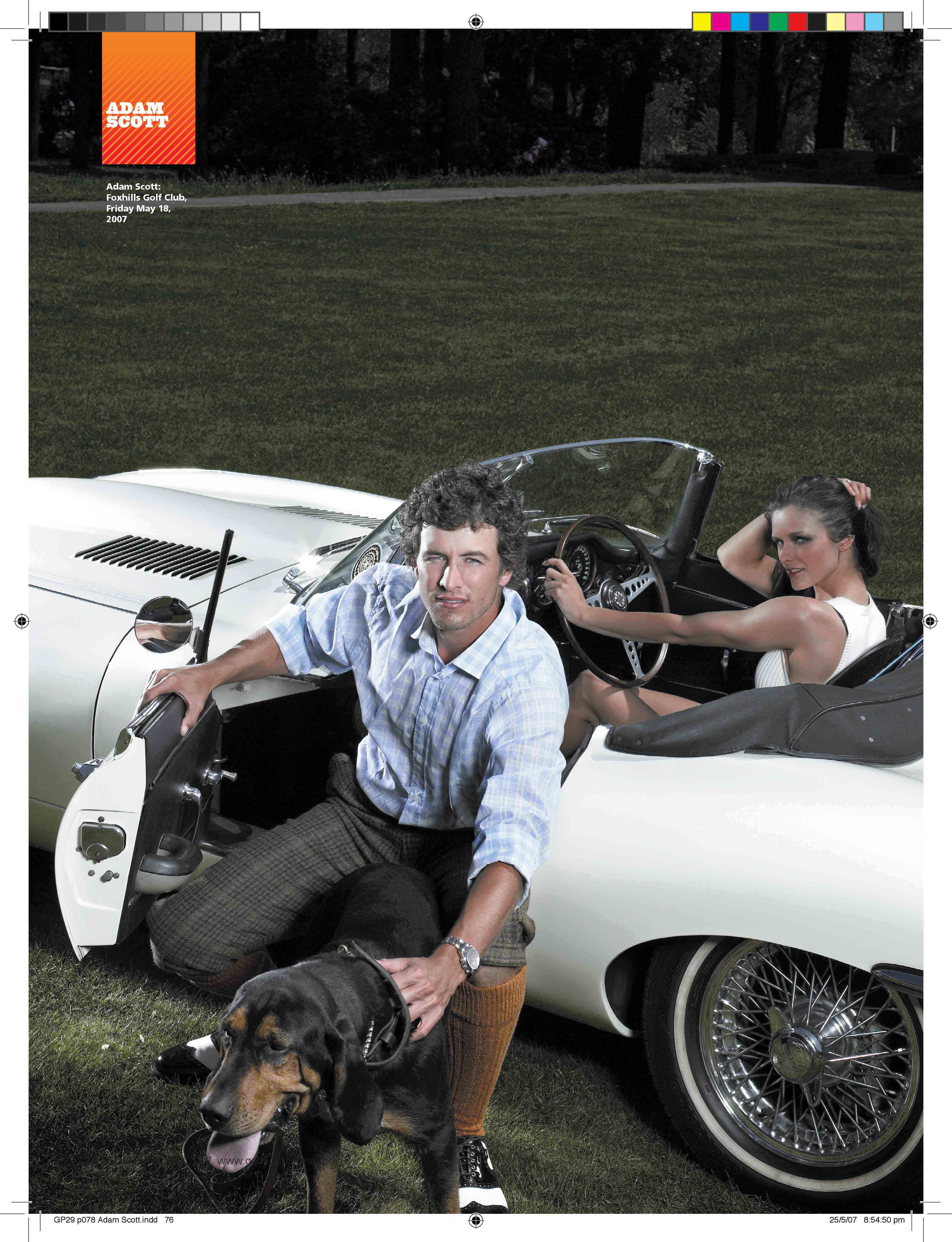 What else would you love to do?
"Well, I'd love to go backpacking, that's what I really missed in my so-called student years."
But weren't you at college for a year studying sociology and psychology?
"Study? Did I? I went to school to play golf, I didn't go to school to go to school. I think it served a really good purpose because I played like shit for that year but I think I was really struggling to adapt. I was only 17 and I'd gone straight from Australia to Las Vegas (laughs) so I was in for a shock. It certainly opened my eyes, but in all fairness I really played shit in college.
"I did a political science course right when Bill Clinton was impeached over the whole Lewinsky [thing], so that was quite interesting to learn how their government works. The thing that amazed me is that in Australia it is law to vote. Once you're 18 you have to do it. In America you have to register to vote and bugger all people do, then half the ones that are registered don't even vote. So only a small portion of the population vote for the most powerful person in the world."
Did you ever think 'god I'm not good enough?'
"Never really thought about that, I definitely thought about tossing it in early on, but I stuck it out for a year (laughs). I think it's important, especially for young guys, to get out of their element a little bit because when they are on tour it's a whole new ball game.
There's a lot to be said for those guys who come through the Challenge Tour because you are battling around, trying to get from week to week and then playing a tournament in between so the odds are always against you.
So where do Aussies go backpacking because all the Brits go to Australia, surely you don't come over to Blighty?
"Aussies go a lot to Canada and to Asia because it's cheap and near, but I certainly fancy this Mount Everest thing. I'd love to go on some surf safaris because that is what I do as a passion. Just to get out on a boat, out to some remote part of the world where no-one else is, and surf. This is going to sound corny, but growing up at the beach I feel like I have some connection with the water. It's sort of spiritual."
Ever had any moments when you thought you were a goner?
"I've been in some pretty solid surf and thrown around a bit but I've never felt like I wasn't coming up, thank goodness."
You play out in the USA but you don't actually live there do you?
"No."
Bit weird isn't it? How does that work?
"Well, when I'm not playing I come back to the UK or Switzerland. I have a house in Crans Sur Sierre..."
Sergio has one there as well doesn't he?
"He's got the big one above me, ol' moneybags. I love going up there, it's like an escape and the drive from the airport all the way up the mountains is breath-taking. It's similar to when I go home to Australia as that's an escape to. That's my character really. I'm more of a lounge fella' and enjoy having a sit down and a drink."
You cut quite a dashing figure out on course. Doesn't quite fit with the whole 'lounging around' theme?
"Well, I have two closets. I have my London city look and I have my Australian slob look, which is probably more me but you have to make the effort to blend in. But it's easy for me because Burberry send me all the gear and it's really nice, so I just have to throw it on. I have my moments when I buy a load of stuff that I don't need, but Burberry send me casual gear as well so I'm pretty sorted."
Do you have a weakness?
"I've got plenty of them. I'm not big on confrontation and I'll hold back pretty well and hold it in. I think that's a weakness. I'd rather be a bit more gregarious, more upfront. Not much bothers me and I think that's a good thing, but I also think it's a weakness. If people come to me with a problem I'm a bit like, 'just do it yourself or don't do it in the first place.' I'm learning in that department."
What's the most outrageous pair of shoes you own?
"Actually I have a pretty outrageous pair. I bought them in LA and I don't know why the fuck I bought these shoes. Hang on, Poulter was with me so that might go some way to explaining things. I bought two pairs and one were these blue, lizard skin loafer sort of things, slip-ons to boot. They are a disgrace."
Have you ever worn them?
"Never. Not a chance. Absolute shockers. I don't know what I was thinking, I had Poulter in my ear and he must have convinced me they were good."
Are you a gadget geek?
"No. Can't handle it, couldn't give a toss...I hate computers and use them for e-mails, the internet and music only. I just don't understand them. If they are so good then why do they breakdown or shut down."
So you've never Googled yourself or watched YouTube?
"Someone has told me about videos on YouTube. A lot of people use their camera phones and record my swing and I've heard there's one of me tending bar at the Johnnie Walker. I'd much rather be drinking than filming if it was me."
What does concern you?
"Global warming has me a bit worried. Who knows what to believe? Some scientists are saying there's nothing we can do about it, others saying 'stop throwing out plastic' and all the stats on emissions and stuff. I don't think there are any answers in place for running out of essential fuels and things. I don't see why they don't make it law to use hybrid cars, and solve that problem in an instant."
Do you miss home?
"Yeah I do and I think I should probably do more to be in touch, just the odd phone call out of the blue would be nice."
There's a culture of envy prevalent in modern society. We all want to be famous. Sod the Warholian 15 minutes, most of us will take five or worse still, submit ourselves to ritual humiliation on national television. It screams at us from every magazine shelf, internet site and ad campaign across the neon hemisphere and I have to say that even I am sucked into it. I would love to be in Adam Scott's shoes. Climbing his Everest. The young Aussie is holding in his hands everything that I dreamt of as a young golfer. Difference is, I was shit, while he juggles his talent and rewards with ease and with a confident smile and really chiselled, rugged good looks. Something that probably didn't go amiss in the PGA marketing office when deciding who should front the FedEx Cup.
Do you think the FedEx concept is a good revamp?
"Do I think it is a good idea...I will reserve judgement, see how it plays out and see how these play-off tournaments work. I think they needed to do something to create excitement for the viewers. You've always got to improve your product, but honestly, all the top players will focus on the majors. So once the majors are over and we get into the play-offs it might get quite interesting."
Is that your mindset, majors?
"Basically yeah. I've won the Masters , the Players and I've won the Tour Championship which are the two biggest events on Tour as far as that's concerned so it's just WGC and more majors that I feel that I'm missing. I just have to do whatever is needed to prepare myself for them."
What sort of changes?
"I specifically train. Lead harder beforehand and ease off to get my body right for big events. I firmly believe that you have to train to win majors – preparation is everything. If you prepare properly then you get there knowing everything is in place."
Adam has a warmth and affability in his face that puts defences down, but there's also a business side to his character, a steely determination that has its sights set and is stealthily overcoming everything in its path to get there. It's the side of Adam that wears a Titleist cap.
You sound competitive?
"I am totally competitive at every sport, I just can't help it. At the TPC the ping pong table was down in the caddy area and me, Tim Clark and Sergio were at it all week. I managed to beat Tim two sets to one to have the last laugh, but he had me covered all week."
Adam Scott's Crystal Golf Ball
Ever wonder what the best players in the world would be doing if they weren't playing golf. Here's what Adam thought.
Colin Montgomerie "If I'm a personal shopper then Monty would be a chauffeur." Actual: Monty would play for Glasgow Rangers. "Of course he would. Football."
Sergio Garcia
"He'd be a waiter I reckon."
Actual: Housekeeper. "That's not bad though, same service trade."
Henrik Stenson
"He's got to be some sort of salesman." Actual:
Garden gnome. "Nice, that's a promising future isn't it?"
Justin Rose
"Justin is a wannabee gangster..." Actual: Second hand car salesman.
"So that's kinda' the same thing really."