Players
Jul 17th, 2019
1951 Open Champion: Max Faulkner
British golf's first natural showman.
Words: Gavin Newsham Photography: Getty Images
As The Open returns to Royal Portrush after a gap of 68 years we look back at the winner of the 1951 Open ,Max Faulkner. An ingenious shot maker and a superb putter, but he'll be remembered as a sharp-talking fairway dandy and British golf's first natural showman.
It was a hell of a shot. Some even said it was the best ever. Leading the 1951 Open Championship by four, Max Faulkner reached the 16th tee during his third round and hooked his tee shot within a few inches of the out-of-bounds fence. When he reached his ball he was faced with an unenviable choice. He could either take a wedge and chip the ball back onto the fairway and accept an almost certain bogey or he could risk everything and take a full-blooded heave at it.
For a player with the natural flair of Faulkner there was only way to go. Reaching for his 3-wood, he crashed his ball over the fence and straight across the out of bounds line. As a bewildered gallery watched on, Faulkner screamed for the ball to curl back toward the fairway. Following orders, the ball duly turned right before finding the fairway and running up onto the green. "It was," laughed his playing partner, the American amateur Frank Stranahan, "the greatest shot I've ever seen." 
That one instance of genius was entirely typical of Max Faulkner. Arguably the first genuine entertainer in British golf, he represented a new breed of player who felt duty bound not simply to entertain the galleries but to also wage war against the austerity of post-war Britain.
The son of 'One Putt Gus' Faulkner - James Braid's assistant at Walton Heath before the Great War - it was almost inevitable that Max Faulkner would forge a career in golf. By the age of 15, he would be competing in his first Open Championship, shooting 77-78 at Prince's, Sandwich, to miss the cut. With time on his hands, the young Max spent the remainder of the competition watching the eventual winner Gene Sarazen, marveling at the control he had over his ball and the imagination he used when confronted with seemingly hopeless situations. It would be a lesson that would serve him well in the years to come.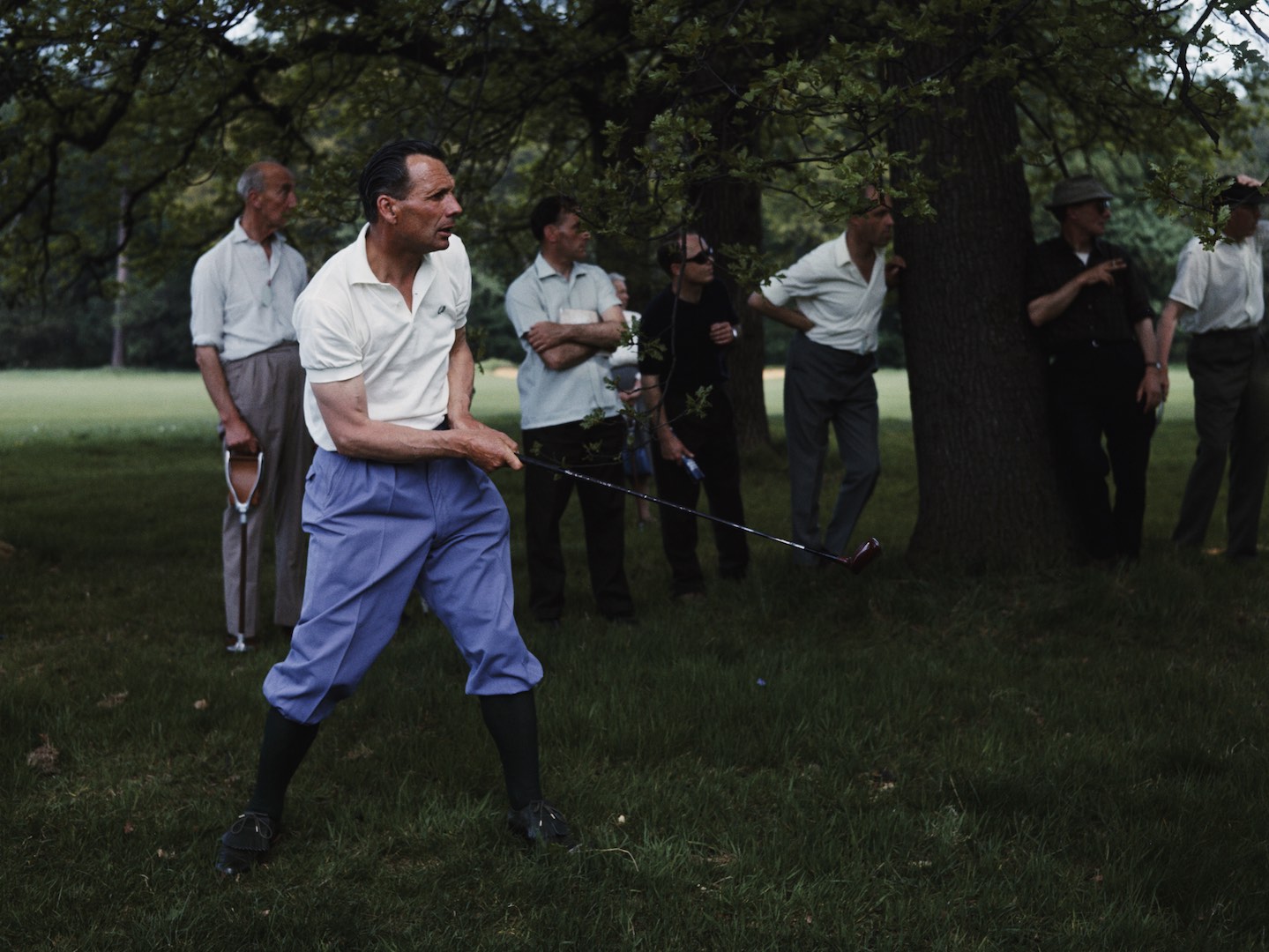 But as his professional career seemed set to take off, Faulkner's plans to emulate his hero and former employer at Royal Mid-Surrey, Henry Cotton, seemed to be scuppered with the outbreak of the Second World War. It was during the war that Faulkner's passion for what would become his trademark attire developed. While he was stationed in Liverpool teaching aircrew cadets, the city was besieged by Nazi bombers and when a doodlebug landed near him, the blast perforated his eardrum, landing him in Fazakerley Hospital. "Every morning the nurses brought pretty flowers into the ward, and every night they took them out. It was so grey without those flowers, and I thought 'if I ever get out of this bloody war I'm going to wear some colours."
With his flamboyant fashion sense and the swagger to accompany it, Faulkner's on-course confidence was such that it was often mistaken for arrogance by those unfamiliar with the man and the player. It was a perception embellished by the now famous story that had Faulkner signing his autographs "Max Faulkner, 1951 Open Champion" after just three rounds of that year's event at Royal Portrush, Northern Ireland. As with many golf tales, though, it was a story that has been embroidered over time. "I was walking to the tee to begin the last round…and a boy of 12 asked me to sign his ball. He said 'will you put Open Champion 1951?' Well, I was six ahead and I said 'this crowd isn't going to catch me. So I signed it."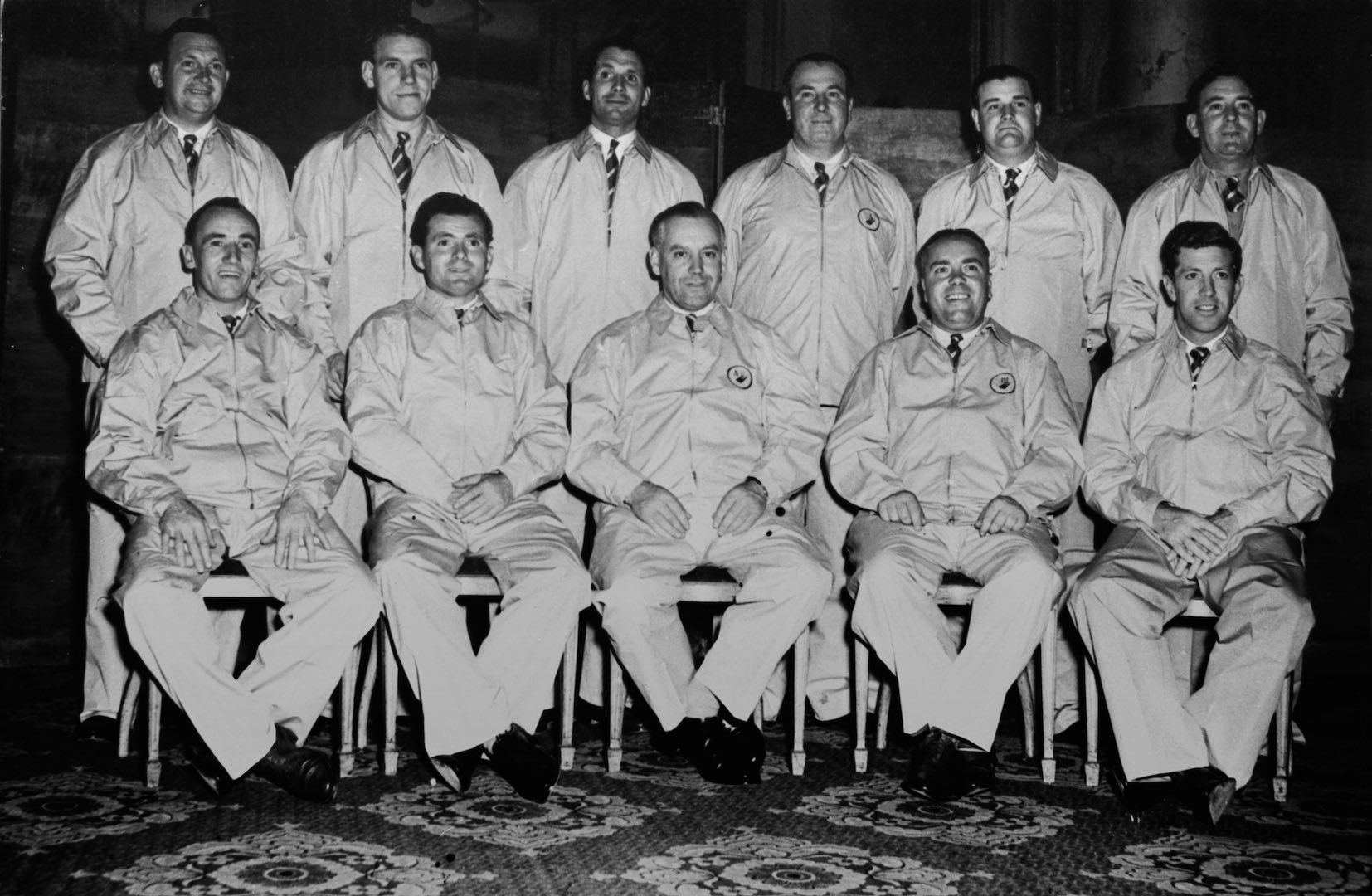 Despite finishing 5, 5, 4, 5 in his final round and crawling over the finishing line, Faulkner, resplendent in horizontal striped shirt, primrose plus-twos and shoes made especially for him by Saxone, duly claimed his first Claret Jug. It was a victory structured around Faulkner's impeccable touch on the green. Over the course of the competition, he averaged just 27 putts per round, his Pencil Slim putter carrying him to the £500 first prize.
But while the golfing world expected it to be the beginning of a flood of major titles for Faulkner, it would, ultimately, prove to be his only major triumph. While he would go on to claim the British Grand Slam of Open, Masters and Matchplay championships (a feat that even the legendary Henry Cotton never managed to pull off) there would always be a nagging sense that Faulkner never really achieved as much as his enormous talent warranted, although 16 European Tour victories and five Ryder Cup appearances was some record.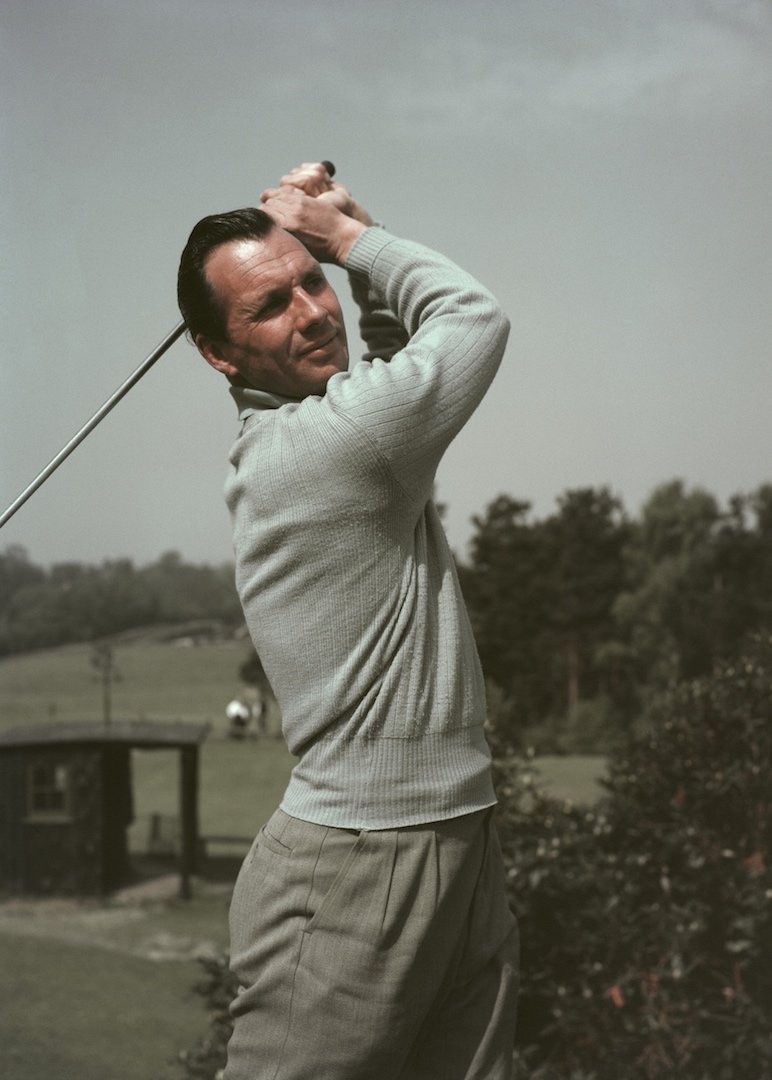 But for the Second World War, Max Faulkner would surely have added more majors to his tally, but six years service in the RAF meant he only played one round of golf during the entire conflict. He saved his best performances for the Open Championship, but until his triumph in 1951, had always been frustrated by the irritating brilliance of Bobby Locke, the winner in 1949 and 1950. "Locke was my idol. Oh Christ, yes. Wonderful chap. Tough. Never practiced. He'd say 'look at those bloody silly idiots'."
With an Open title to his credit, though, Faulkner was able to fully exploit his reputation as a colourful character. Soon, he would be teeing it up in lucrative exhibitions across the world and offering swing tips to stars of the days like Bing Crosby, Micky Rooney and Zsa Zsa Gabor. "I gave the Duke of Windsor lessons at White Sulphur Springs. His golf was bloody awful but I made him take it round his legs like that Yank, (John) Daly, and he started hitting with a draw. He was so pleased he said 'come in the clubhouse and take a spot of tea with me'."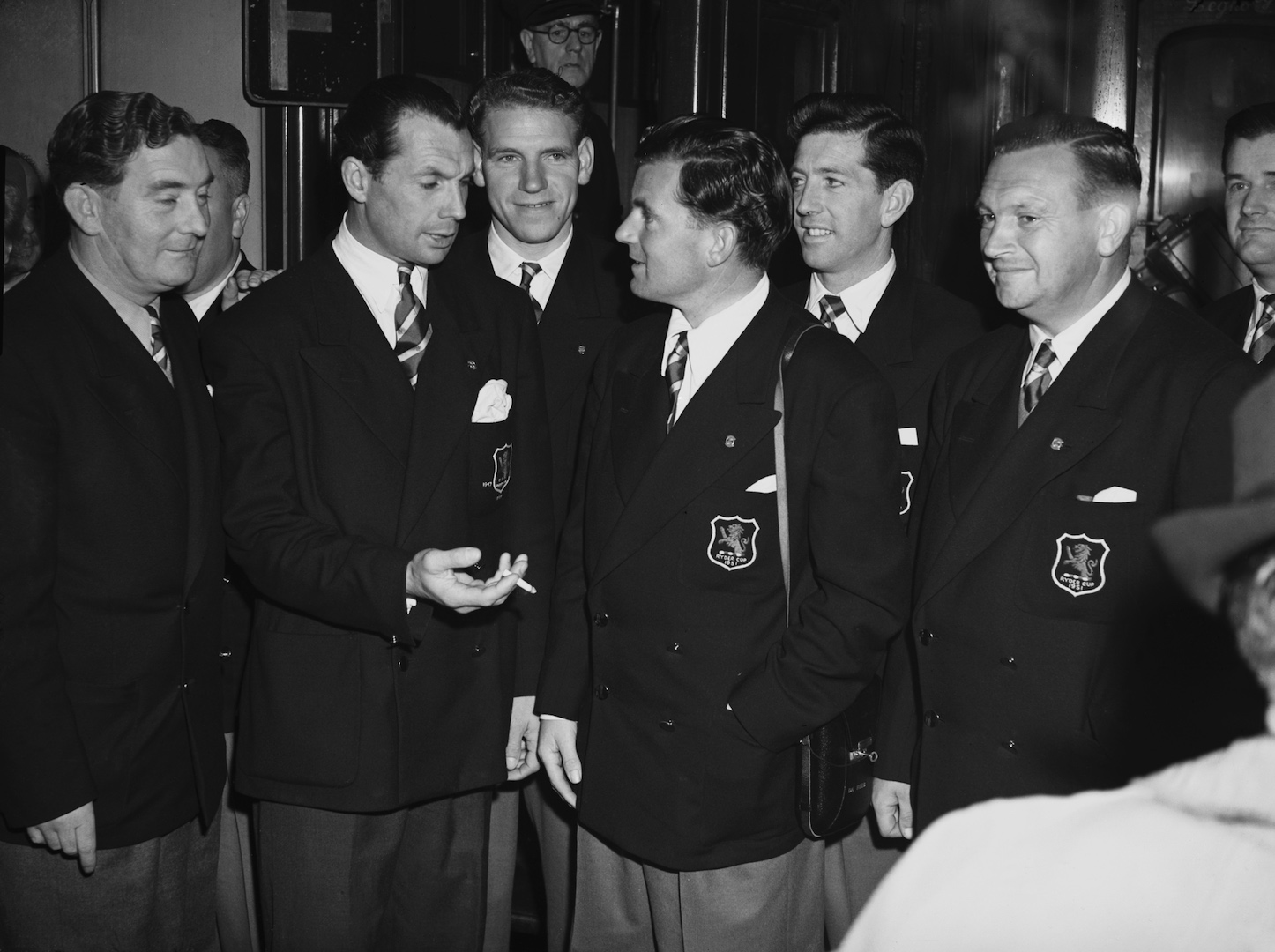 As his reputation grew, so too did his confidence and when that happened nobody was safe from the former RAF boxer. Often he would perform less-than favourable impersonations of his rivals at functions and rarely would he back down from an argument. When Sam Snead confronted Faulkner in the clubhouse showers over a complaint that their playing partner Dick Chapman had made about Snead, Faulkner told the American legend exactly where to go. "I told him: 'Get out of here before I put my bloody hands round your throat'," recalled the former RAF boxing champ. "Christ, he ran straight off."
A player who found excessive practice pointless, like his idol Bobby Locke, he knew that the foundation for low scores was a solid putting stroke. He believed that secret in good golf was knowing your clubs intimately. "They've got 14 clubs in the bag and they don't know any of them," he once said of the modern day players. "They have to look at the number on the bottom to find out what it is."
Indeed, in his later years, Faulkner, fuelled by 20 cups of tea and 50 cigarettes a day, would take to the course with just seven clubs in his bag – two drivers, 5- wood, a 6 and 9-iron, a niblick and a putter – and even in his eighties he was still breaking 40 for nine holes at his own club at West Chiltington, West Sussex.
Inevitably, his death in February 2005 aged 88, prompted a wealth of tributes, with perhaps the most fitting coming from Christy O'Connor. "Max," he said, "was definitely one of a kind and there may never be another like him."
And another thing...
The Open's greatest ever debuts