PGA Tour
Dec 19th, 2021
Tiger Woods makes a return at PNC Championship
Team Woods trail by three from Team Cink in Florida
Photography: PNC Championship/IMG
Tiger Woods returned to competitive golf for the first time since he was in an almost fatal car crash at the PNC Championship in Florida. Teaming up with his twelve-year-old son Charlie in the family event for major champions Woods enjoyed his day.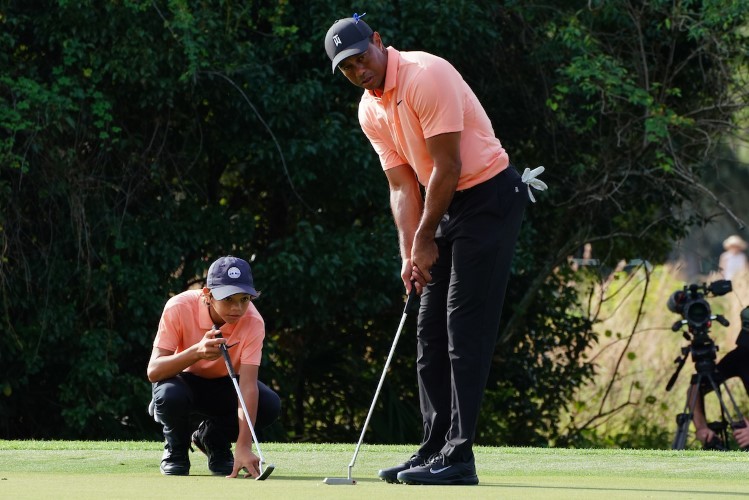 "Charlie and I had a blast playing together again, playing with the Thomas family, again, we're extremely close so it was a bunch of fun there, was a lot of needling going on the entire day," said Woods.
"We're pulling pranks on each other and giving each other some under-the-breath remarks that I'm glad they didn't capture. We had a great time. It was just a blast and we had a blast last year on the first year it was the same."
Tiger and Charley Woods lie in tied fifth after an opening round of 62
Stuart Cink and his son Regan lead the 2021 PNC Championship by a single shot following a blemish-free thirteen-under-par opening round. Cink won on his debut in 2013  alongside his elder son Cameron who he also partnered in 2014, 2016, 2018. This is the third time he has partnered his son Reagan. (2015, 2017)
"I really want to win this tournament. Connor does not play very much golf. He happens to be a really good putter. He holds it over me. I beat him every time we play golf together, and he has won this tournament and I have not," said Reagan Cink.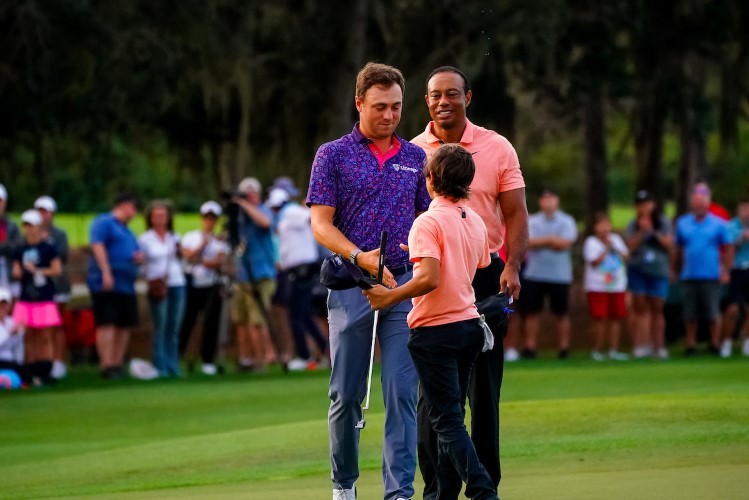 Defending champions Justin and Mike Thomas are well placed in tied second place alongside Team Daly after an opening round of 60.
"Crazy cool to be out on the course with Tiger, Charlie, my dad. Definitely calling it a success both my dad and Tiger made it 18 holes, so that's good," said Thomas.
"I mean, I'll never know how he is because he won't -- he says fine to everything, but I think how he looked speaks for itself, but I mean, his back is just hurting him and you know, every day is different. So hopefully tomorrow will be good or better."
Nelly Korda, the only woman comparing in the event, partnering her father Petr Korda shot a nine-under 63 to sit four back from the leaders.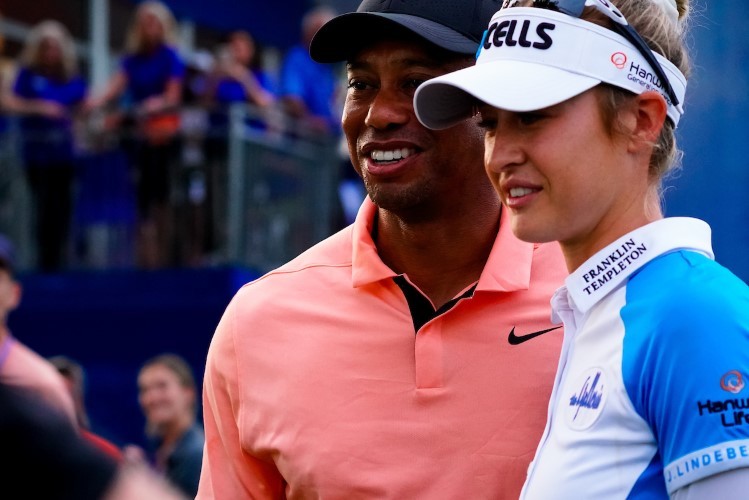 Tiger Woods had the opportunity to chat to World number one Korda who he and is clearly impressed by the twenty-three-year-old LPGA player.
"I've gotten a chance to see a lot of her this year play. She's played so well and won her first major, won a Gold Medal, No. 1 player in the world. She's risen so quickly and it's very much like what Serena and Venus -- then once Serena got rolling, and then you can see the same thing with Nelly. She just has that fire, that inner drive. I mean, she's a lot like her dad. It's just a lot like her dad, and it's just fun to see someone at that age succeed as fast as she has and she's earned it."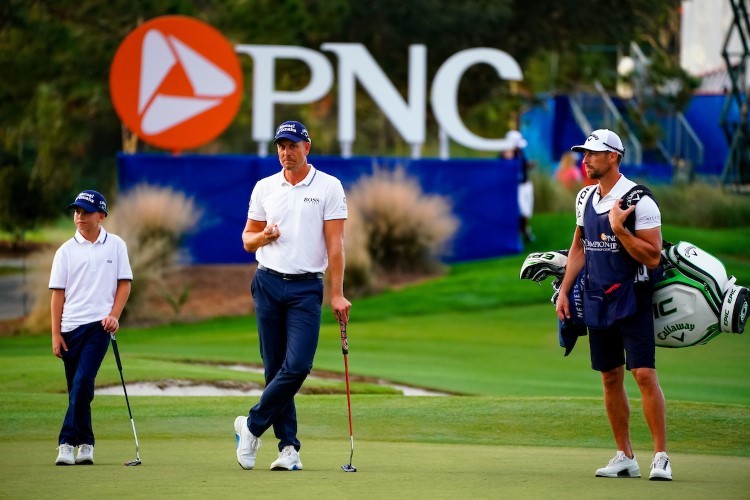 Henrik Stenson playing with son Karl, the youngest player in the tournament was delighted with how the eleven-year-old played.
"I think I've never been more proud of him in my life, I'd say. He did exceptionally well given it's our first time out there, lots of people. He put pressure on himself. I tried not to but it's a big occasion, so I think he did exceptionally well and very happy to have him as my team member."
---
And another thing...