Our Kinda Soldier
Sep 26th, 2016
Our Kinda Soldier – Arnold Palmer
The King: A roller coaster ride in brief
Words: GolfPunk Photography: Getty Images
» September 10, 1929 Arnold Palmer is born.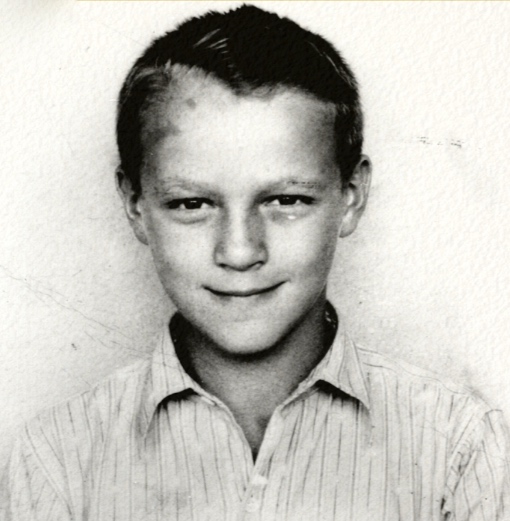 » September 7, 1947 Palmer steps off a bus at Wake Forest, N.C., carrying a suitcase, a golf bag and a scholarship offer from golf coach Jim Weaver.
» January 22, 1951 Still reeling over the death of close friend and Wake Forest golf team mate bud Worsham, Arnold Palmer enlists in the U.S. Coast Guard and reports for duty in Cape May, N.J.
» August 28, 1954 Palmer wins the 54th U.S. Amateur Championship.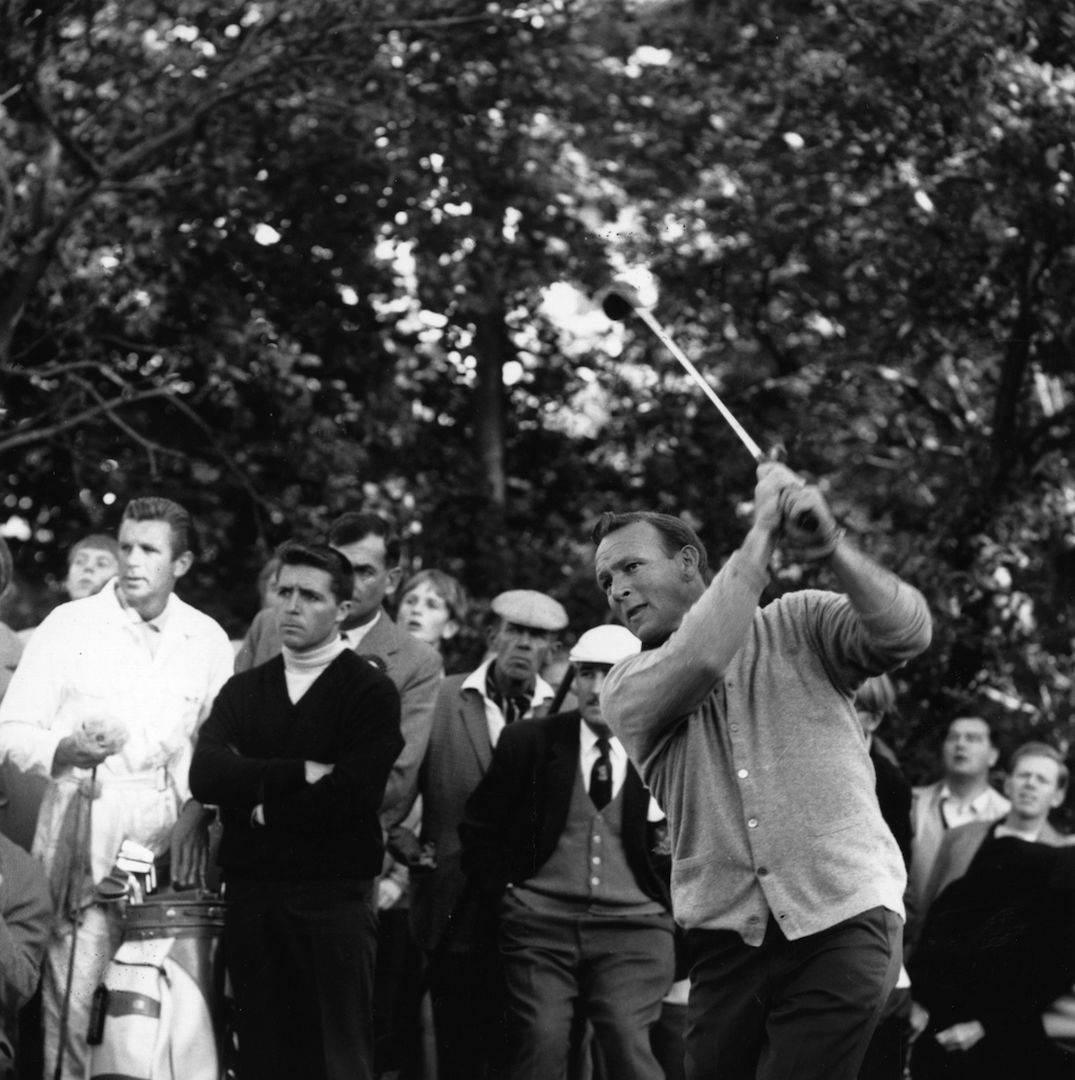 » August 20, 1955 Palmer wins his first professional tournament, the Canadian Open. The putter Palmer uses for his first victory is stolen from his unattended bag. It has never been found.
» AprIl 6, 1958 Four days after overhearing Ben Hogan wonder aloud "How the hell did Palmer get an invitation to the Masters?" Palmer wins the first of four green jackets.
» AprIl 10, 1960 Announcer Jim McKay's excited chatter in the booth above the 18th green distracts Palmer as he's about to strike the winning putt at the 1960 masters. Palmer backs away, grins up at the now-sheepish McKay, readjusts and sinks the putt.
» June 18, 1960 Palmer embarks on his most memorable charge to secure perhaps his greatest victory. He began the fourth round of the 1960 U.S. Open at Cherry Hills seven strokes behind leader mike Souchak but wins by two from Jack Nicklaus for his only U.S. Open victory.
» August 27, 1960 Designer Oleg Cassini weighs in on Palmer: "He's totally inelegant, a representative of the masses. If his pants fit, he wouldn't have to hitch them up all the time." Within six years, Palmer Sportswear begins outselling Cassini.
» January 6, 1961 Palmer takes a 12 on No.9 at the Rancho Park Golf Course during the 1961 Los Angeles Open after blasting four straight balls OB. Club members install a plaque commemorating the deed.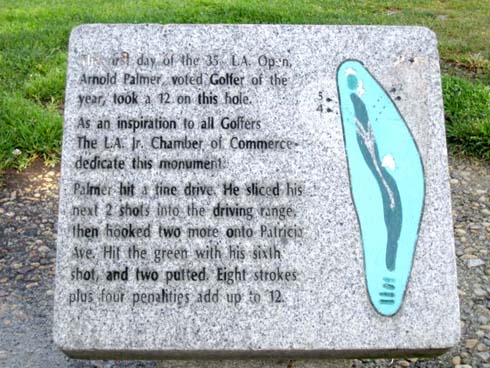 » July 15, 1961 Palmer secures the title he's most eagerly sought, the British Open, beating Britain's's Dai Rees by a single shot in the wind and rain at Royal Birkdale.
» AprIl 12, 1964 Palmer is at his most dominant as he cruises to a fourth Masters victory, finishing six shots ahead of Dave Marr and Jack Nicklaus. It is the last of his seven major professional victories.
» August 11, 1967 Palmer wins $2,000 at the American Golf Classic at Firestone Country Club in Akron, Ohio. The sum makes him the first professional golfer in history to earn more than $1 million in career earnings.
» September 13, 1969 Palmer breaks his own course record from September 23, 1968, with a 12-under par 60 at Latrobe CC. The round included three eagles, eight birdies, five pars and two bogies, one of them on the sixth hole, a reachable par 5. "I'm still kicking myself for that bogey at six," he says 40 years later.
» February 11, 1973 Palmer beats Jack Nicklaus and a crowded field of challengers to win The Bob Hope Classic. At 43, it is Palmer's first win in 18 months and will be his last on the PGA Tour.
» May 19, 1976 Palmer navigates what some reporters call the greatest water hazards of his career as he circumnavigates the globe in a lear jet 36 in less than 58 hours, a world aviation record that earns headlines around the world.
» September 3, 1986 Crowds gather in hopes of seeing Palmer ace the same hole for three consecutive days at the 1986 Chrysler Cup pro-Am. Alas, Palmer's shot goes into the rough.
» May 29, 1988 The Los Angeles Times reports that Arnold Palmer remains No. 1 in the endorsement field. The paper reports Palmer would earn $8 million in endorsements that year.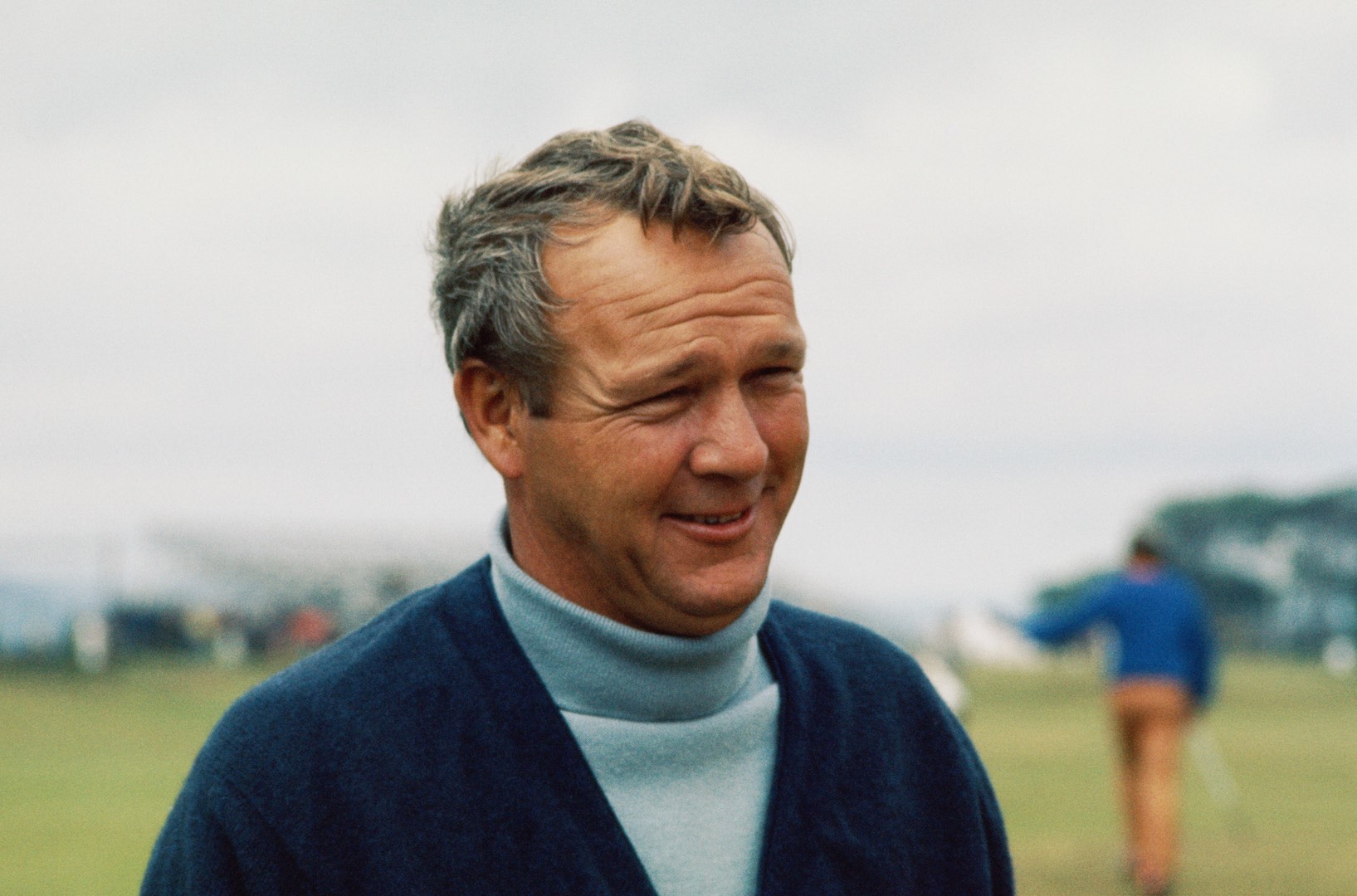 » September 18, 1988 Palmer, 59, shoots a final round 70 to win the Crestar Classic at Hermitage Country Club near Richmond, Virginia, and the $48,750 first place prize. It is his 10th win since turning 50 and his final professional victory.
» March 17, 1994 Palmer breaks personal precedent and charges a fee for his autograph. Told that business at his grandchildren's 18th hole lemonade stand is slow, Palmer takes time out from his hosting duties at Bay Hill and agrees to sign autographs for anyone who'll buy a $1.50 glass of lemonade. Thirty minutes later, the stand closes after taking in $50 and running dry of lemonade.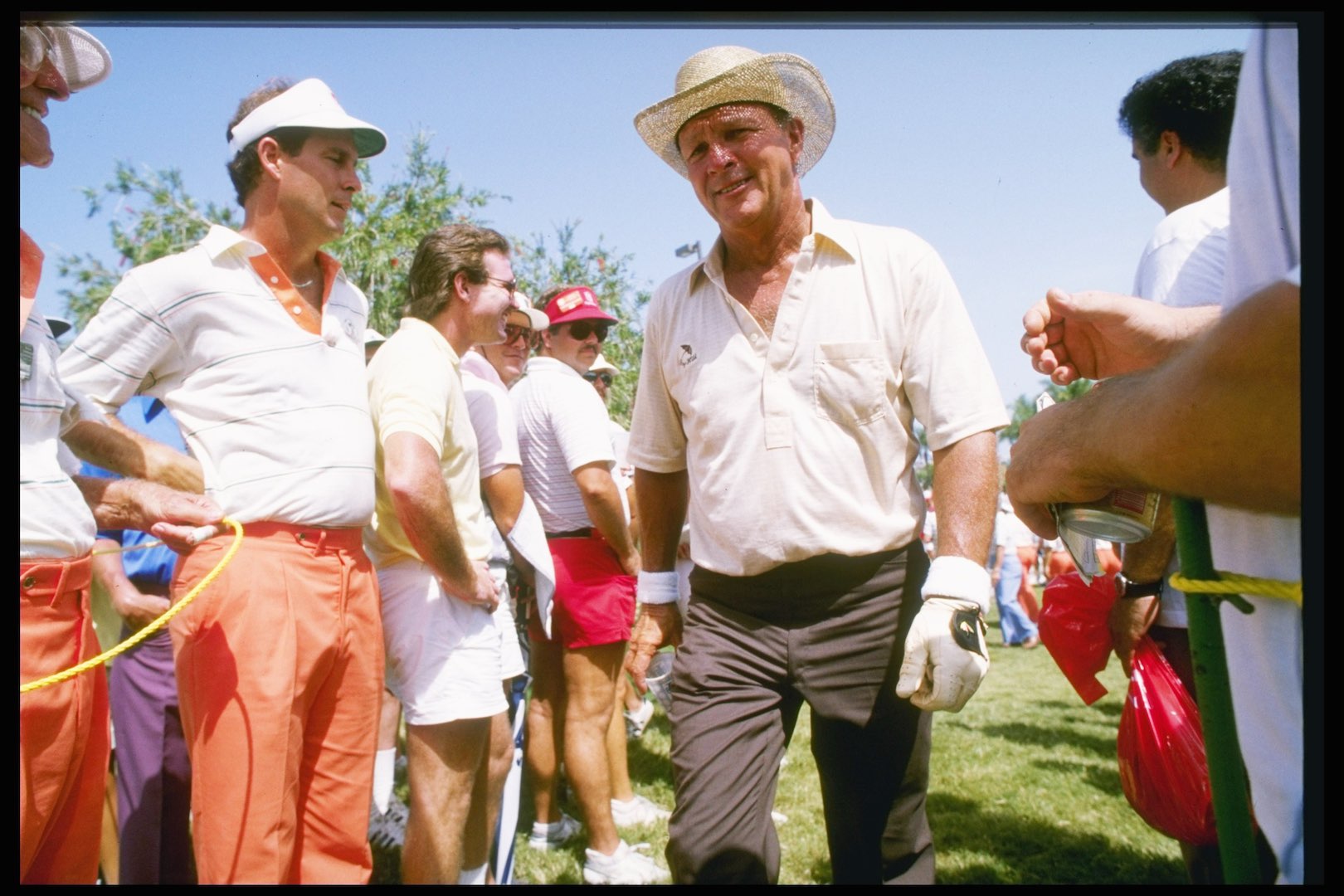 » May 8, 1994 Palmer becomes the key early investor in what will become a wildly successful and lucrative cable network, Golf Channel.
» September 15, 2003 The 100,000 birth is recorded at the Arnold Palmer Hospital for Children.

⇒ January, 2011 An avid pilot for over 50 years, Palmer pilots a plane for the last time on January 31, 2011. He flew from Palm Springs to Orlando in his Cessna Citation X.25. Palmer's early "fear of flying" was what led him to pursue his pilots license. After almost 55 years, he logged nearly 20,000 hours of flight time in various aircraft.
⇒September 26, 2016 Arnold Palmer passes away at UPMC Presbyterian Hospital in Pittsburgh, Pennsylvania, where he was undergoing heart tests. US President Barack Obama tweets a picture of himself with Arnie at the White House, adding: "Here's to The King who was as extraordinary on the links as he was generous to others. Thanks for the memories, Arnold."
Related:
Arnie: Why he is the Original GolfPunk