News
Jul 12th, 2023
ROYAL MID-SURREY GIFTED THE PUTTER JH TAYLOR USED TO WIN HIS FIFTH OPEN
Handcrafted model helped secure former Club Pro's final Open title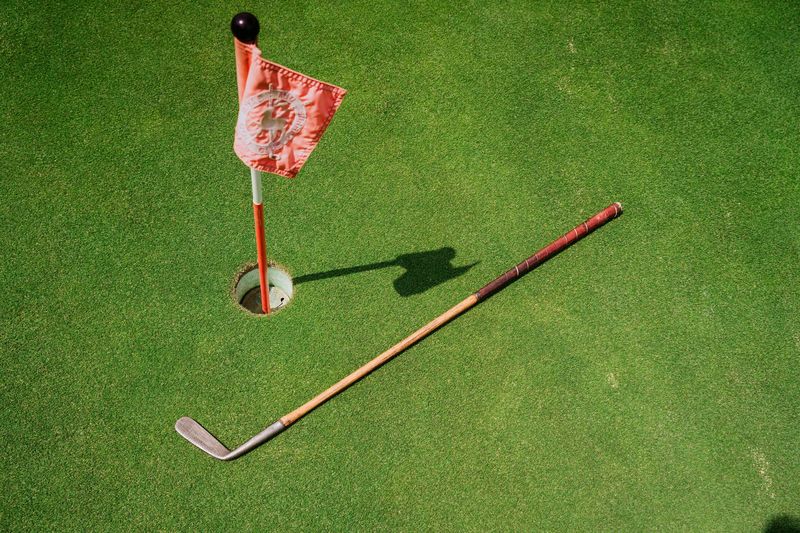 Royal Mid-Surrey Golf Club in Richmond, south-west London, has been gifted the putter used by its first-ever Club professional John Henry Taylor to win his fifth and final Major at Royal Liverpool in 1913 by the former staff and pupils of a defunct Essex school at which his son was once headmaster.
The celebrated Golf Club, which is 131 years old this year, plans to display the prized putter in the clubhouse in a special cabinet that draws attention to JH Taylor's playing achievements more than a century ago and his unrivalled golfing legacy.
The putter was made by renowned St Andrews club maker and R&A professional Willie Auchterlonie, who crafted golf clubs most of his adult life and was Open champion himself in 1893, winning at the age of 21 at Prestwick with seven clubs he made for himself.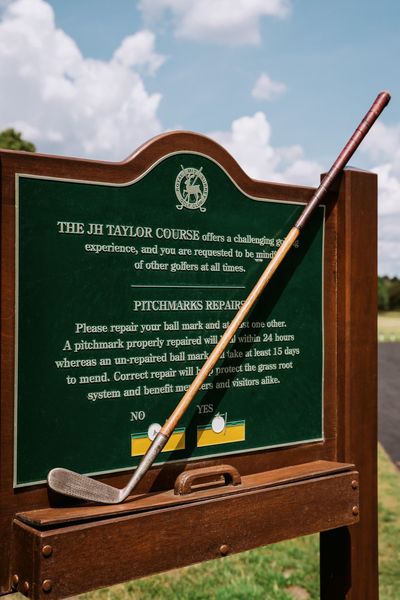 Fast forward two decades and the putter was reportedly given to Taylor on the eve of the 1913 tournament by Andrew Kirkaldy, the club professional at St Andrews at the time.
JH Taylor won the 53rd Open by an incredible eight shots, after high winds and rain affected the scoring at Hoylake with players struggling to break 80 on the final day. He shot 73-75-77-79 for a 304 total ahead of defending champion Ted Ray to collect the Claret Jug and the winner's £50 prize fund.
His victory was the 15th Open triumph for The Great Triumvirate of Taylor, Harry Vardon and James Braid each with five Opens to their name at the time, until Vardon collected a record sixth title the following year to make it 16 wins in 21 Open Championships for the legendary trio.
In 1982, Taylor's son Jack presented the putter to the Old Buckwellians Association, a network of former pupils and staff from Buckhurst Hill County High School in Essex, where he was the school's first headmaster until his retirement in 1966. The school closed in 1989, but the Association used the putter as the prize for its annual golf competition.
As the school has been closed for more than 30 years and there will be an ever-decreasing number of OBA members, it was deemed fitting to find a suitable home for a permanent display of the putter in memory of both Senior and Junior Taylors.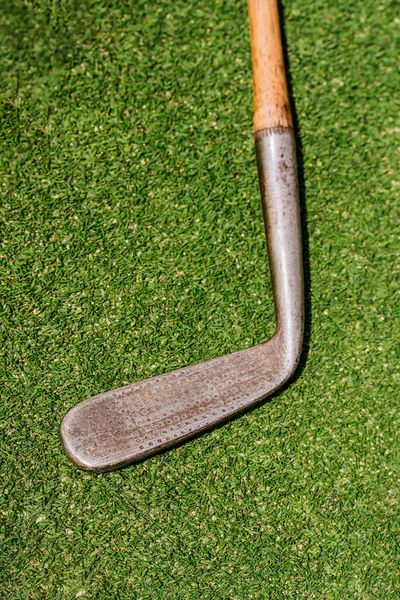 So it was recently gifted to Royal Mid-Surrey Golf Club, where JH Taylor became head professional in 1899 and designed both 18-hole courses, one of which bears his name today.
"We're absolutely delighted to have been gifted the putter that we can showcase to our members and guests from around the world, especially on the eve of The Open Championship heading back to the place where the putter was used to win the famous Claret Jug trophy 110 years ago," said Royal Mid-Surrey General Manager, Mark Gailey. "We pass our heartfelt thanks to the Old Buckwellians Association, as Royal Mid-Surrey is a fitting place for the putter to call home just as John Henry did for 47 years as our first-ever Club Professional," he added.
Founded in 1892, Royal Mid-Surrey counts a total of nine Open Championship titles among its Club  Professionals - JH Taylor (1894,1895, 1900, 1909 & 1913), Henry Cotton (1934, 1937 & 1948) and Max Faulkner (1951) - which is believed to be more than any club in the world. Lying within a bend of the River Thames next to the Royal Botanic Gardens in Kew, it offers 36-holes of golf within 10 miles of central London and a few minutes' walk from Richmond Station. To find out further information about the club, please visit
www.rmsgc.co.uk
.
TAGS: News, JH Taylor, Royal Mid Surrey Golf Club, The Open, 2023
---
And another thing...