News
Oct 11th, 2023
PGA Research Underlines Enormity of Opportunity for Growth of Women's Golf UK
Follows the launch of its pioneering research project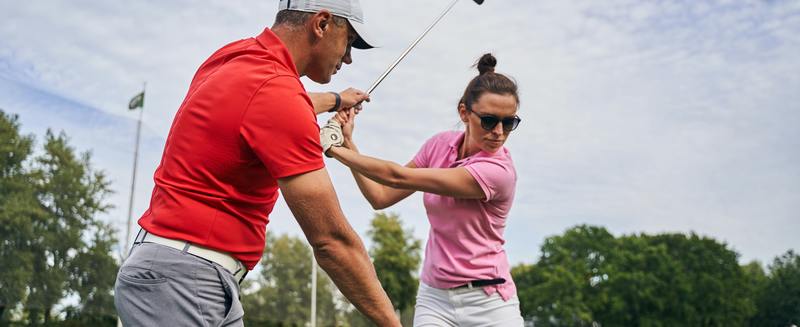 The Professional Golfers' Association (PGA) has identified a huge opportunity to grow the women's game in the UK and Ireland following the launch of its pioneering research project carried out in collaboration with Ipsos, a global leader in market research.
The comprehensive initiative, known as "Golf for All," has set its sights on shaping the future of golf by delving into the evolving dynamics of golf participation and challenging conventional perceptions of the game.

In particular, the research sheds light on the extraordinary diversity within the realm of golf that extends beyond its traditional on-course formats – including the vast number of women that participate in golf in settings such as driving ranges, pitch & putt facilities, adventure golf courses, and simulator setups, highlighting a vibrant and diverse landscape of engagement. 
An eye-opening piece of data suggests that a 'golfer' – when excluding full/short course golf – is almost as likely to be female as male (47% vs 53%), while the profile of strictly on-course golfers is what may be expected of a 'traditional' golfer, with a much larger percentage of those being male.
This highlights the huge opportunity for golf to engage the wider female golf audience more regularly across all different forms of golf, diversifying the fan base and encouraging a broader spectrum of females to view themselves as golfers.
Commenting on the results of the research, PGA Chief Executive Robert Maxfield, said: "It's truly fascinating to see the difference in the gender split between on-course and off-course golfers, and it shows that there is a massive opportunity for the golf industry to embrace different forms of the game and the vast number of people who enjoy taking part in them.
"In particular, we can see that there is huge scope for the game to welcome the huge population of females who are already engaged in golf but don't perhaps already consider themselves as 'golfers'. In turn, the industry will be able to modernise its perception and diversify its user base, providing an opportunity which is truly exciting and should be embraced."
The PGA is committed to ensuring that the Golf for All report and all future iterations are freely available to the entire golf industry, giving the golf industry's governing bodies, partners, and other companies the chance to benefit from its findings and help to shape the future of the game accordingly.
The full version of the report can be accessed via the Golf for All website:
www.golf-for-all.co.uk
– and there is detailed analysis and commentary around the key findings provided in the latest issue of The PGA's Golf Business Quarterly (GBQ) magazine, which is also freely available to all those working and volunteering in golf.
TAGS: PGA, 2023
---
And another thing...