News
Jan 8th, 2021
In defence of Player and Sorenstam
Golfing greats deserved their Presidential Medal of Freedom
Words: GolfPunk Photography: Getty Images
A colossal storm seems to have followed Gary Player and Annika Sorenstam receiving a Presidential Medal of Freedom from Donald Trump in a closed-door ceremony on Thursday. Apparently, both players should have refused the medals due to the Capitol Building's invasion in Washington by Trump's supporters.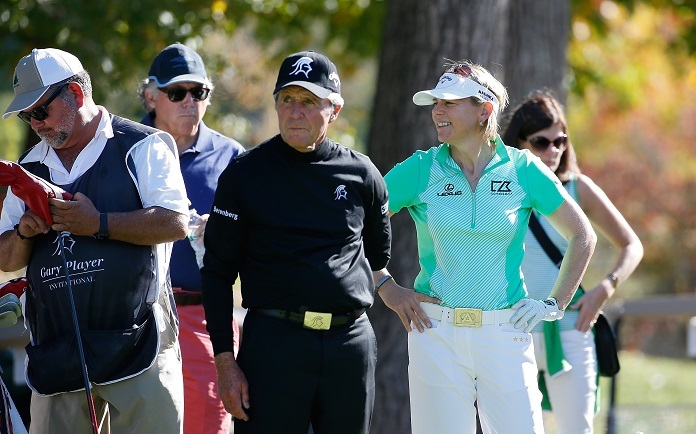 Player's son, Marc posted on social media that he had tried to dissuade his father from accepting the medal and Golfweek
columnist Christine Brennan
went as far as saying the two players had shamed golf.
Sorry, Marc and Christine, we disagree with you. The criticism seems to be driven by a deep-seated hatred of Donald Trump rather than the two great players' actions.
Brennan initially argued that Thursday was not the time to receive the award from Trump. Had she stopped there maybe one could see her view but she then continues to rail against both players arguing that neither player should have accepted the medal, full stop.
It is not our place to judge Donald Trump as a president or person but Sorenstam has every right to support whichever presidential candidate she likes. We don't accept that she has to stop and seek the golfing community's approval before making her personal political choices.
Annika Sorenstam is one of the greatest women golfers to play the game and has done an enormous amount to forward the cause of the women's game. To suggest that her support of Donald Trump denigrates the fabulous work she has done for the game of golf is shameful.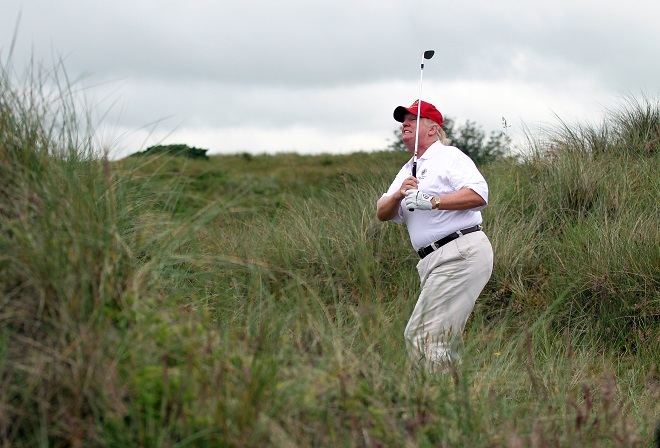 Similarly, Gary Player is framed as racist for supporting Donald Trump despite denouncing Apartheid for more than thirty years. Brennan chooses to focus on his support for the regime in his early days rather than the work of the Player Foundation.
The Player Foundation brings aid to underprivileged children and impoverished communities in both his country of birth South Africa and around the world. Player is rightly proud of his outstanding career; he won nine major titles, and his work in the game and elsewhere. He is a worthy recipient of the Presidential Medal of Freedom.
Maybe the ceremony should have been postponed but Trump hands over power in under two weeks and one assumes he had to be President when handing over the medal. The ceremony was a closed-door low key affair with no media allowed and so one can hardly say they were rubbing the ceremony in anyone's face.
These awards were for the great work both players have done for the game of golf and beyond and nothing to do with President Trump's views or conduct. Gary Player and Annika Sorenstam we congratulate and applaud you. If that means we get cancelled so be it!
TAGS: News, Annika Sorenstam, Gary Player, Donald Trump, 2021
---
And another thing...