News
Aug 28th, 2020
Huge increase in rounds of golf played
Shot Scope Reports Worldwide Spike in play since Lockdown
Words: GolfPunk
Shot Scope, an industry leader in advanced GPS and automatic shot tracking technology, has reported a huge increase in rounds of golf played following the easing of lockdown restrictions.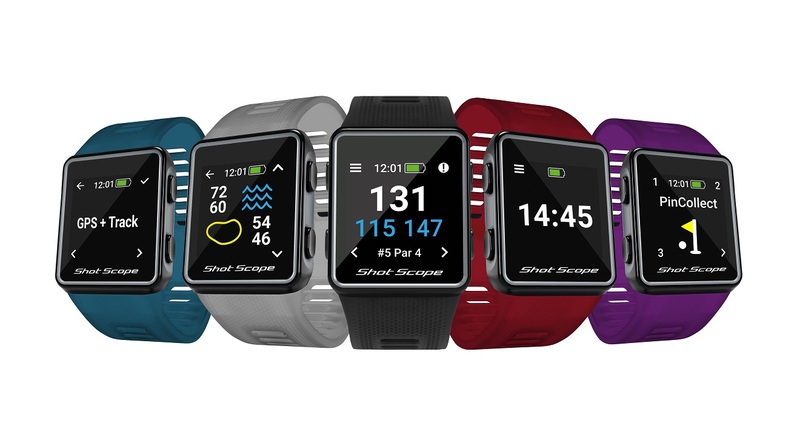 Backed by over 50,000 worldwide golfing customers and 65 million shots tracked, Shot Scope data reveals that UK golfers have played 39.7% more rounds in July compared to the same month over a three-year period, with significant upticks in the US at 34.9%, Europe at 27.9%, Canada at 12.7% and the rest of the world at 7.5%.
"On the heels of the COVID-19 lockdowns and closed courses around the world, golfers everywhere jumped at the opportunity to play in 2020, and among our more than 50,000 golfers, July rounds played skyrocketed," said David Hunter, CEO, Shot Scope. 
"With the UK and US markets recording nearly 40% and 35% growth respectively, and as golf is the perfect outdoor social distancing activity, it is clear that the game is thriving right now."
Hunter continued: "To add even greater perspective to the popularity of golf, we launched the Shot Scope V3, the game's first GPS Smart Golf Watch to feature artificial intelligence, in July and it is already being used in 102 countries. This shows how dedicated golfers are to not only playing more, but to improving their game."
By tracking the data from more than 50,000 Shot Scope users, who have played for more than 65 million shots and counting, combined, Shot Scope continuously measures the play and performance of golfers around the world. 
Among its key findings, specific to the July 2020 golf spike, Shot Scope users increased their total holes played from 75.9 in 2018 to 96.1 in 2020, and rounds played from 5.2 in 2018 to 6.2 in 2020.
Leading Shot Scope's data capture technology is the V3, the company's latest and most powerful innovation which combines patented automatic performance tracking with ultra-accurate GPS technology in a perfectly sized package. The V3 boasts a new daylight readable colour screen as well as ClubSense and PinCollect technologies that automatically detect shots and putts on the course. To find out more visit
www.shotscope.com
---
And another thing...