News
Jan 12th, 2021
How is golf doing so far with COVID-19?
As the pandemic extends into 2021
Photography: Peter Drew / Dean Ricciardi  
There is no doubting the huge impact the COVID-19 pandemic had and continues to have on our lives. This is ongoing in 2021 and everyone is eager for the world's governments to find a way back to normal life for all. While all parts of daily life have been impacted by COVID, sports has been one area that has seen much disruption.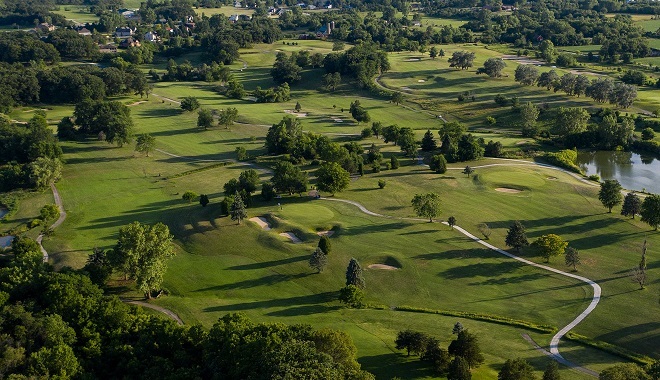 Golf was no different and has been affected badly due to COVID-19. But how has it managed to deal with all this so far?
How has COVID impacted on pro golf to date?
The onset of COVID-19 caused all-pro golf events and tournaments to be suspended in March 2020. Naturally, this came as a major blow to the sport as it left it without big-name tournaments to attract fans and sponsors. The fear for those who run golf at this elite level was just how much effect this pause would have on finances and how long they would have to wait to start playing again.
While the break of around three months seemed a long time, professional tournaments got underway again in June 2020. This was a welcome relief, not only for the top name players who were desperate to begin competing again but also the fans who were more eager than ever to watch them in action – even if it was only from a TV screen! It also meant that fans could begin betting on golf again, which was a big relief for many who enjoy it and use this as a way of making extra money -
WSN.com has the latest news and predictions on golf
. Check it out for betting lines and spreads across the golfing sport, and other popular sports.
Pro golf and COVID in 2021
So, where might things head for professional golf as we move into 2021? The break in 2020 has actually caused the 2021 schedule to appear more exciting than ever. The PGA Tour, for example, has 50 tournaments in the coming year, with six Majors included in this. With talk of fans being allowed into events at some point, this next 12 months could well see pro golf bounce back better than ever. As the
first PGA event lineup of 2021
shows, there is plenty of action coming up for fans.
Of course, it is not only the professional sport that has had to deal with the Coronavirus pandemic. How has the amateur game coped?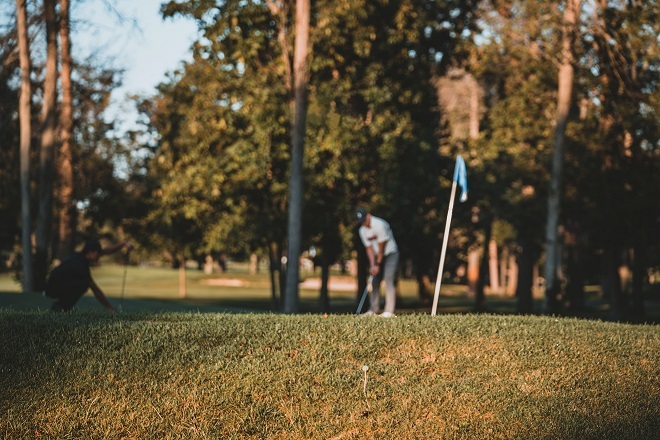 Amateur game looks better than ever
Amateur play was suspended in March 2020 and it has been estimated that 20 million rounds were lost in the major shutdown of amateur golf. Many people involved in that side of golf held grave concerns that some private clubs would not recover.
Happily, the reverse turned out to be true in most cases across the USA. Amateur golf actually saw a positive bounce back when play could start again. This contributed to the number of rounds played in August 2020 being up over 20% from the same time the previous year. A 12% increase on the record 441 million rounds played in 2019, recorded at the end of 2020, also tells its own story.
Why has golf come back so strongly from COVID?
Of course, the major question for golf lovers is why has the sport come back so strongly from COVID-19? Perhaps the biggest factor was that the golf course became a sanctuary to escape to. Enjoying a round of golf not only allowed many to get away from the worries of COVID for a while but also to have some fun in a socially distanced, acceptable way. Playing golf also meant that people could get outside in the fresh air and exercise.
Golf's surge in 2020
after the pause for COVID is also down to a big effort from pro and amateur golf itself. The Pennsylvania Alliance of Golf, for instance, released COVID-safe regulations for players to follow when they returned. The pro game also helped by forming Back2Golf and issuing similar safety guidelines for pro events. All this helped to encourage people back onto courses when they were permitted.
What might the future hold for golf now?
As everyone is more than aware, the COVID-19 pandemic is still with us in 2021. This means that fans and players will naturally wonder what might be in store for golf in the coming months or years. This is a tricky thing to call as it depends on how the virus proceeds and what action governments take in response. If courses can stay open in 2021, though, golf might well be set for a bumper year once more.
TAGS: News, COVID-19, 2021
---
And another thing...