News
Nov 17th, 2021
Golfbreaks Extends Partnership with Mastercard
2022 will see customers have a chance to win a host of prizes
Golfbreaks and Mastercard announce today that they will once again partner together in 2022, following the success of the relationship through the 2021 campaign – with next year set to be the seventh consecutive year of consumer activations.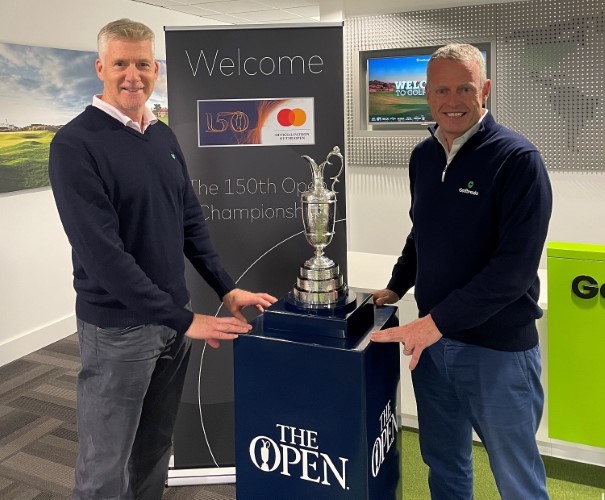 The 2022 promotion will see Golfbreaks customers given the chance to win a host of world-class prizes, from VIP hospitality tickets to The Open, day tickets, and even the chance to carry the scoreboard for a group on a championship day at St Andrews.
To celebrate the renewal of the partnership, along with Golfbreaks' continuation as an authorised provider of Open Championship tickets, the Claret Jug paid a visit to Golfbreaks' HQ in Windsor on November 11. Staff had the opportunity to be within touching distance of the most famous golf trophy whilst checking out some of the iconic names engraved around its base.
The trophy appearance kicks off what is set to be a big winter for Golfbreaks after the disruptions faced over the past year-and-a-half. With travel beginning again to the USA, and an increase in late-season European bookings, the travel giant is set for a bumper end to the year.
Golfbreaks and Mastercard have also announced that they are continuing their affiliation with the AIG Women's British Open, through Golfbreaks' position as an R&A Women in Golf Charter Signatory. In 2021, prizes on offer to Golfbreaks customers ranged from Women's British Open VIP tickets and accommodation, to an incredible opportunity to play in the Women's British Open Pro-Am.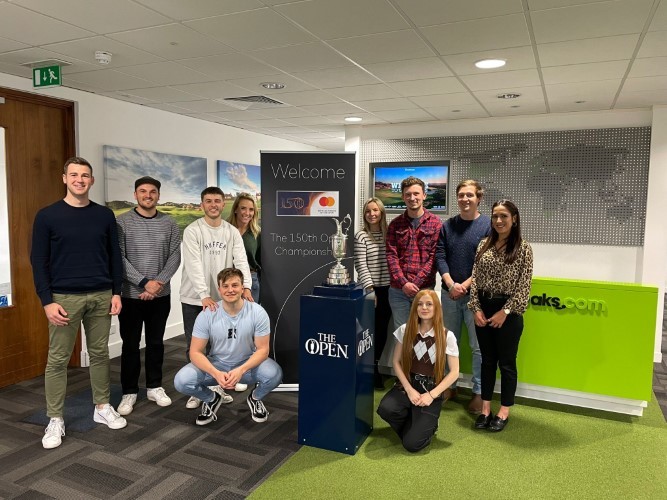 Golfbreaks' Marketing Director, Justine Beach, commented: "We are very excited to announce that our partnership with Mastercard continues to flourish, and are looking forward to rewarding our customers throughout 2022."
Nigel Thomson, Mastercard's Merchant Marketing Director for UK and Ireland added: "We're extremely proud to be part of, and the Official Card of, The Open Championship. It's the greatest championship in golf and being able to showcase one of the sport's most iconic trophies was fantastic. It's a brilliant way to celebrate our partnership with Golfbreaks going into the new year."
---
And another thing...